There are different apps on how to make your voice deeper. You may want to make your voice deeper for various reasons, such as prank your friends or disguise your real voice when playing online games. There are different voice changer applications that one can use to deepen their voice.
This article will review the different applications, including their compatibility, user rate, price, and key features. After reading this article, you will pick the best application to use to deepen your voice and know how to use it.
Part 1: 5 Deep Voice Changer for PC/Mobile/Online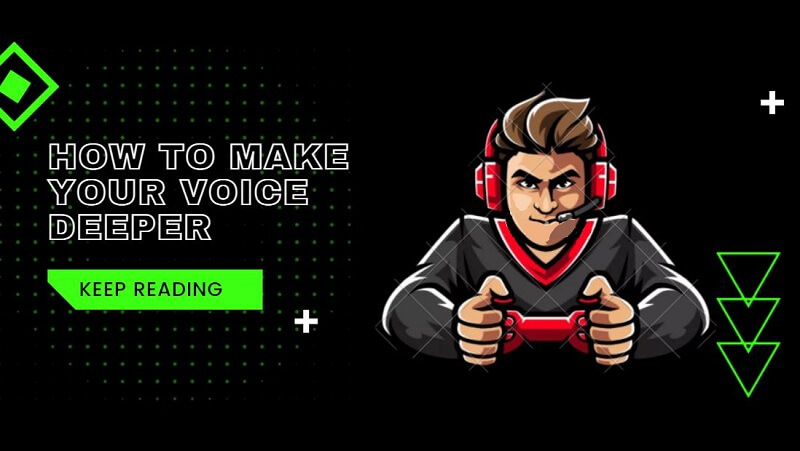 You can deepen your voice to the level you want with just one click. IMyFone MagicMic allows you to deepen your voice easily in real-time. With more than 20 voice filters, you can manipulate your voice into any voice you want, including deepening it to disguise your real-time while chatting, live streaming, or gaming.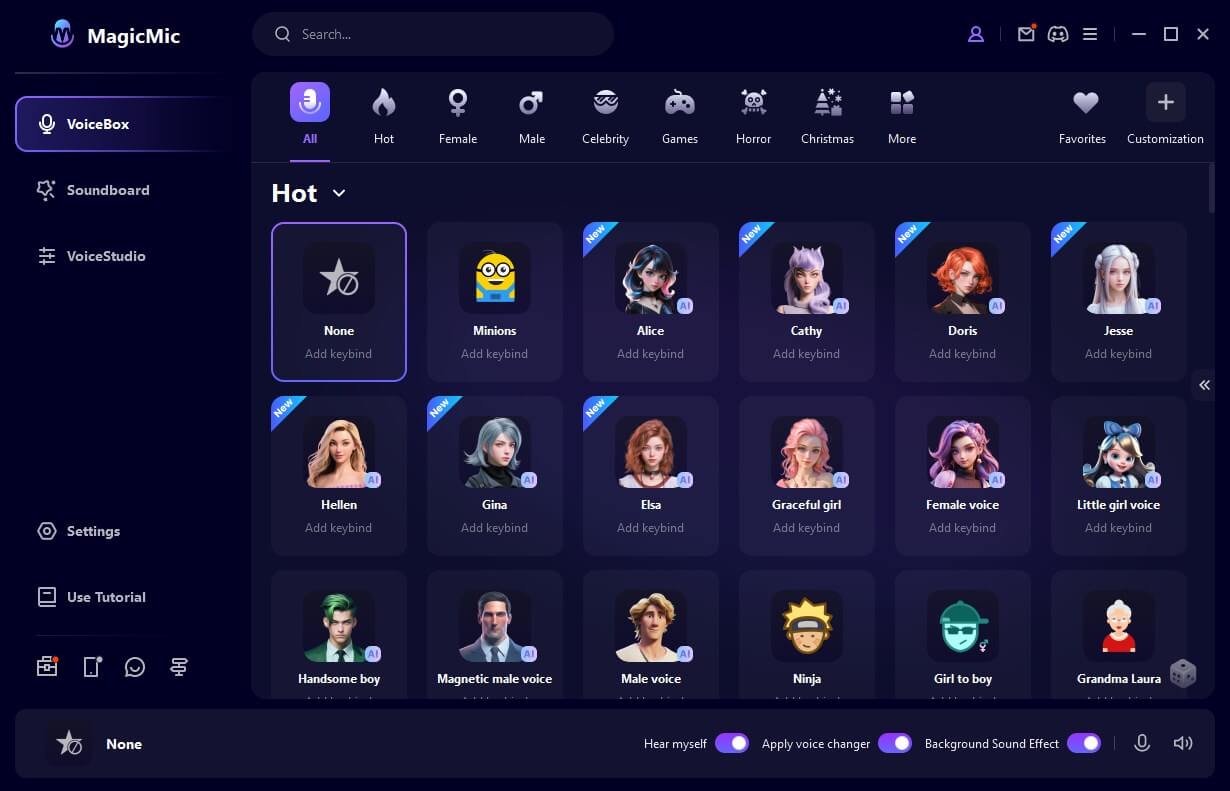 Compatibility:windows 7/8/10/11 and Mac
Main Functions:
More than 100 voices, 300 sound effects,150 voice memes to let you make fun real-time.
Using voice studio, you can create your voice- the feature allows you to customize your voice with ease.
Noise reduction technology is working with the program.You can enjoy high quality voice output.
It gives you background sounds so that you can create different environment sounds.
Voice changing effects are also available for audio files and recording.
Keybinds shotcut for voice and sound effects control.
Pricing:
MagicMic has a free and paid version. Free version allows you use 5 different voices everyday. The paid version costs only 9.95$ for quarterly plan and $19.95 for a year, and $39.95 for a lifetime license.
User Rate: 4.7
Customer Reviews: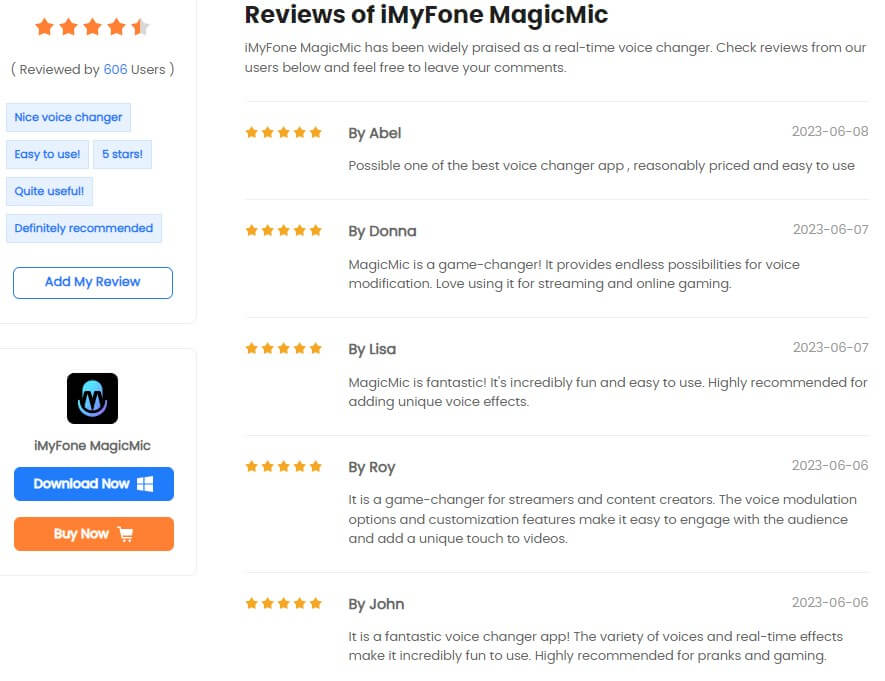 Voicemod voice changer is an application that gives users the ability to change their voice in real-time. At the same time, they stream in both audio and video. The application's catalog contains 70+ original voices to pick from. The most familiar voices are titan, the deep voice effect; the magic cords, which have a musical voice effect; and the robotic voice effect.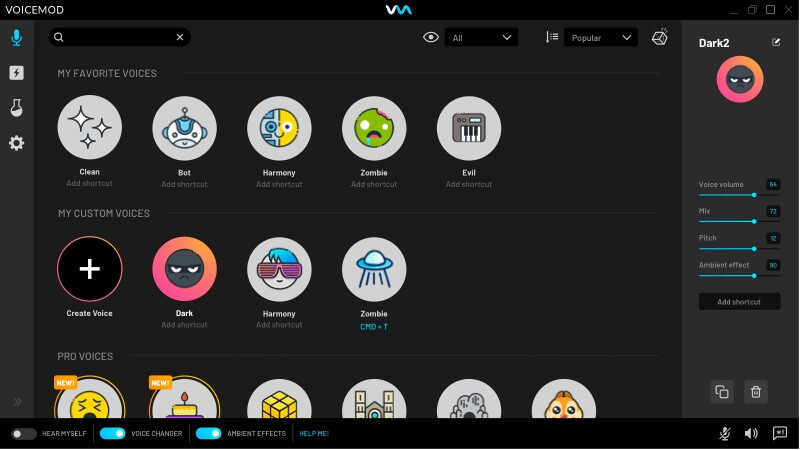 Compatibility:Voicemod supports windows 7, 8 and 10. It does not support macOS though.
Main Functions:
It is a real-time voice changing application for both video and audio streams.
Users can include background noises on some voices.
It has a cleaner interface which is more appealing, making the app very user-friendly.
The pro version has up to 77 voice mods to choose from and some of these mods have delay and reverb effects.
The pro version allows you to custom create sounds from your voice which you can use to remain anonymous.
Pricing:
$22 for a lifetime subscription, $18 for a year $12 for a quarter.
User Rate: 4.2
Customer Reviews: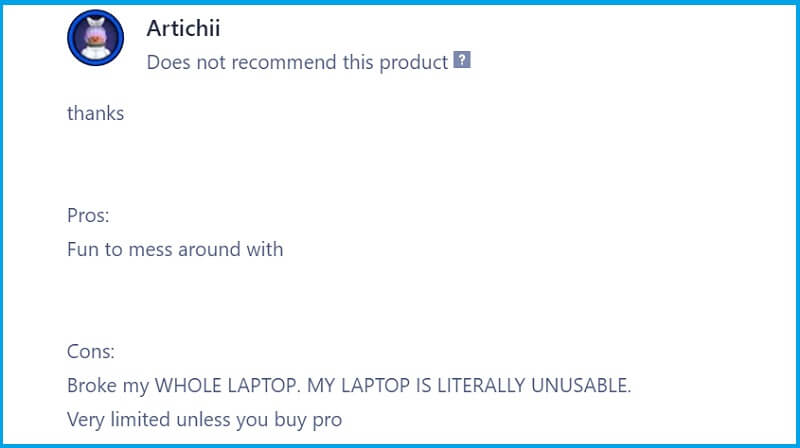 Funchal is an application that allows users to change or modify their voices during real-time calls. You can also record the sound and play it during the call as a user. Funcall is a two-in-one application that modifies users' voices and has the call recording feature. To make calls, the application uses VOIP, which requires a very strong internet connection and consumes data together with bought minutes.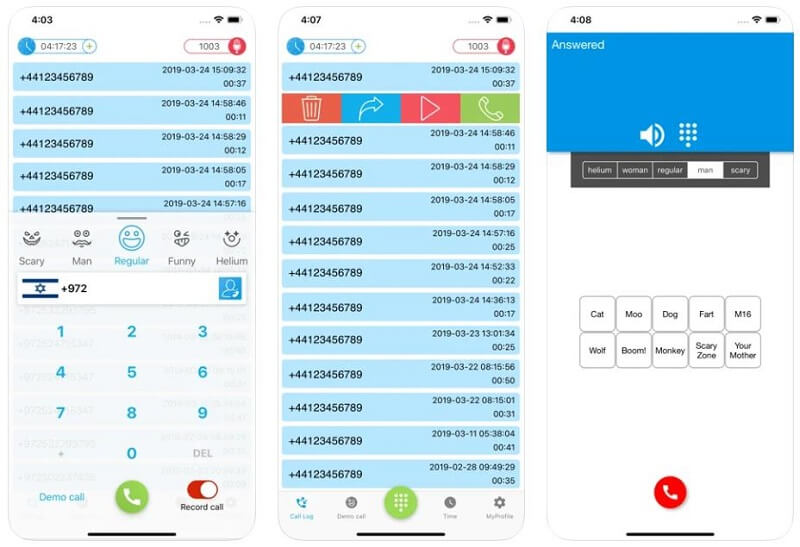 Compatibility:The application supports IOS 9.0 and the versions above, meaning it can be installed on iPads and iPhones.
Main Functions:
Users can choose from 5 different sound voices during a call. These sounds include Helium, Woman, Regular, Scary, and Man.
You can record your phone calls and then download and share recorded phone calls.
Users can call to 150 + countries across the globe at very low rates.
You can apply ten sound effects such as barking, meowing, farting, and many more.
Users get 24/7 customer service within the app.
Pricing:
The application has the free version only.
User Rate: 2.9
Customer Reviews:

Live voice changer application allows you to change your voice in real life. You are to speak to the IOS microphone and the output will be a changed voice. You can disguise your voice to a different gender voice, you can make different sounds such as cat, squirrel, dog and even Darth Vader sounds. You can easily confuse your friends during phone calls, game voice chats, or social media. All you need is another phone, the app, and sound boxes.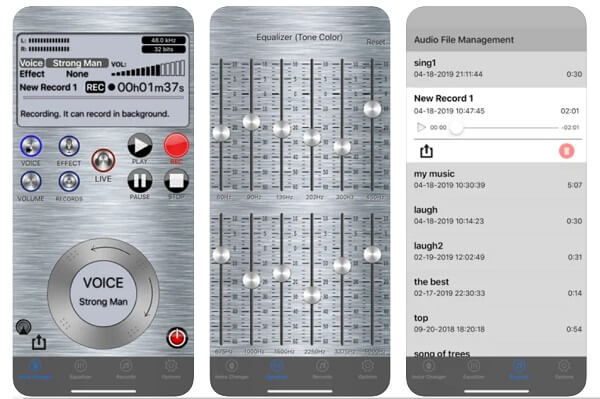 Compatibility:The app is compatible with iOS 10.0 and later versions
Main Functions:
It has 11 live voices one can pick from.
Has a 12 band equalizer specially designed to tune the tone color and make the voices more real and natural.
It has a live microphone which has 15 reverb effects which helps polish your voice.
It has a voice recorder that allows you to record special audios using the voice changing function and reverb function.
The app supports airplay and Bluetooth output devices.
Pricing:
The app is free but offers in app purchases for real time reverb effect, live voice changing and the full version of voice changer.
User Rate: 4.5
Customer Reviews: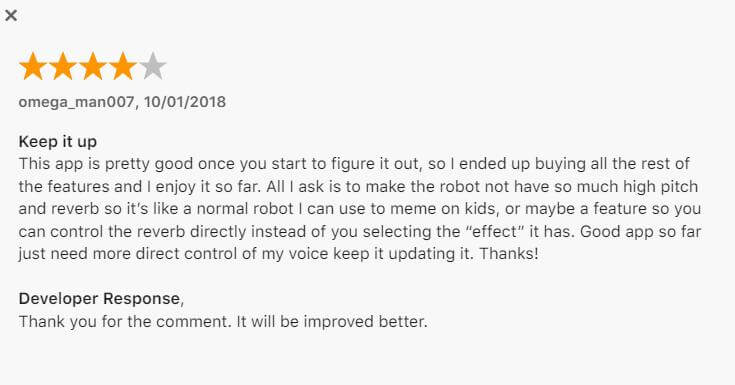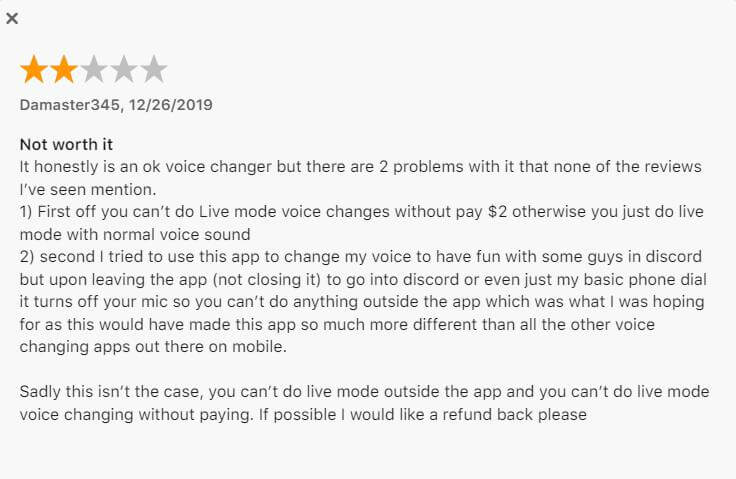 Voicechanger.io is an online free voice change. It is an online amateur project that is not updated on a regular basis. However, it still offers up to 30 voice effects to change your voice. You do not need to download any software. Just visit the website and choose your preferred voice effect to hear how it sounds. For some sounds you will need to pronounce the words clearly, with the right accent and relatively slow to make the transformation work and to avoid the echo.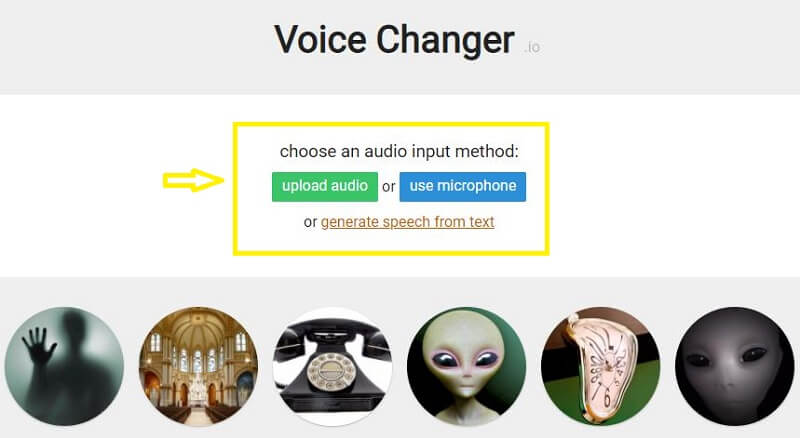 Compatibility:Online
Main Functions:
Users can upload pre-recorded audio files.
Users can use the microphone to record new audio files
Users can change their voice through two input methods.
It gives you background sounds so that you can create different environment sounds.
The voice maker tool that allows you to put together effects to create your own original voices.
Pricing: Free
User Rate: 3.9
Customer Reviews:
There is no reviews was shown on public,but you can check the article about .Reviews of Voice Changer.io.
Part 2: 5 Deep Voice Changer Feature Summary
We've listed five bass amps that can be used with different devices, and to make the comparison clearer, we've put together a table for you to read.
| Product Name | OS | Nature | Voice Filters | Voice Effects | Hot Keys | Background sounds | Recording and voice change | Audio file voice change |
| --- | --- | --- | --- | --- | --- | --- | --- | --- |
| iMyFone MagicMic | Mac&Windows | Real-time voice changer | 100+ | 500+ | yes | Yes | Yes | Yes |
| Voicemod | Windows | Real-time voice changer | 70+ | 500+ | yes | yes | No | No |
| Funcall | iOS&Android | Call voice changer | 5+ | Yes | No | No | No | No |
| Live Voice Changer | iOS | Real-time voice changer | 11+ | No | No | No | Yes | No |
| Voicechanger.io | Online | Audio voice changer | 30+ | No | No | No | No | No |
Part 3: How to Use A Deep Voice Changer?
To deepen your voice using 1.deep voice changer apps follow the following steps
Step 1: Download the voice changer application based on the one you liked from our reviews and then install it.
Step 2: Connect your headphones accompanied by the microphone that allows you to speak into for voice transformation.
Step 3: Go to the setting interface of the voice changer and then choose virtual soundboard as the input microphone device and the headphones as the output device.
Step 4: Open the applications to which you want to use the voice changer, set the input device as the microphone and the output device as the headphones.
Step 5: Finally, select deep voice effects.
Conclusion
Have you always wondered how to make your voice deeper? to pull pranks on colleagues, friends, or roommates. Voice changer applications have facilitated the ability of users to deepen their voices and also use other voice effects. The different voice changer applications reviewed in this article are iMyFone MagicMic, Voicechenger.io. Voicemod, Funcall, and Live voice changer.
All of these applications help users navigate how to make their voice deeper. You need to make clear your need: audio edit or real-time voice change,device compatibility and then according to your using frequency choose a free but basic or not free but powerful one.