Are you confused about using a voice changer for chromebook? Do you think it is difficult to install a voice changer on Chromebook? If yes, then this article is for you because installing and using an easy and accurate voice changer on Chromebook is quite simple and effortless.
In this article, we are going to share the four best voice changer extension for Chromebook and Chrome OS. We will also tell you about the right method on how to get a voice changer on Chromebook.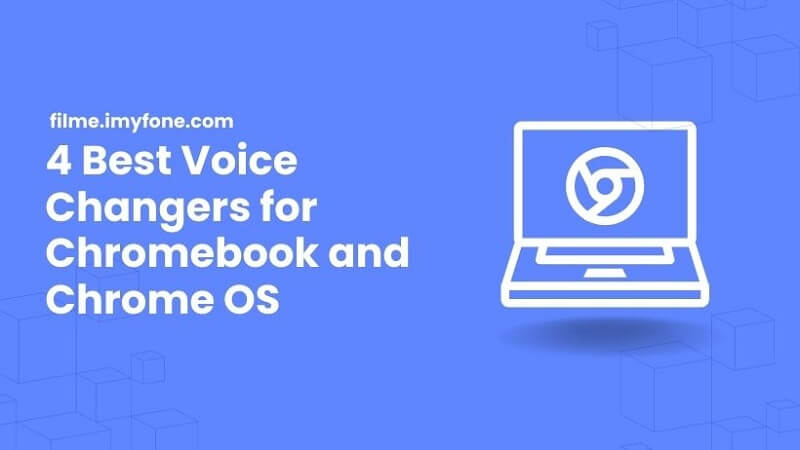 Part 1: 4 Best Voice Changers for Chromebook and Chrome OS
Chromebook needs a google extension for changing voice. However, if Google Play Store is supported by your Chromebook, then you can easily use any voice changer android app. Here are the best four voice changers with their main features for Chrome OS.
1) MagicMic Voice Changer
iMyFone MagicMic is a professional voice changing and editing software. You can use it to change the voices. The best thing about it is that it is user-friendly, so anyone can use it without any experience. MagicMic voice changer is currently available for Windows 7/ 8.1 / 10 / 11 and Mac.
Though this software is new on the market,but it comes with the most voices than others,and almost contains all functions for a voice changer. I was very surprised by this. But it also comes with some little problem,like several sound effects named uncorrectly, and voice memes all come with same icon which will make you confused.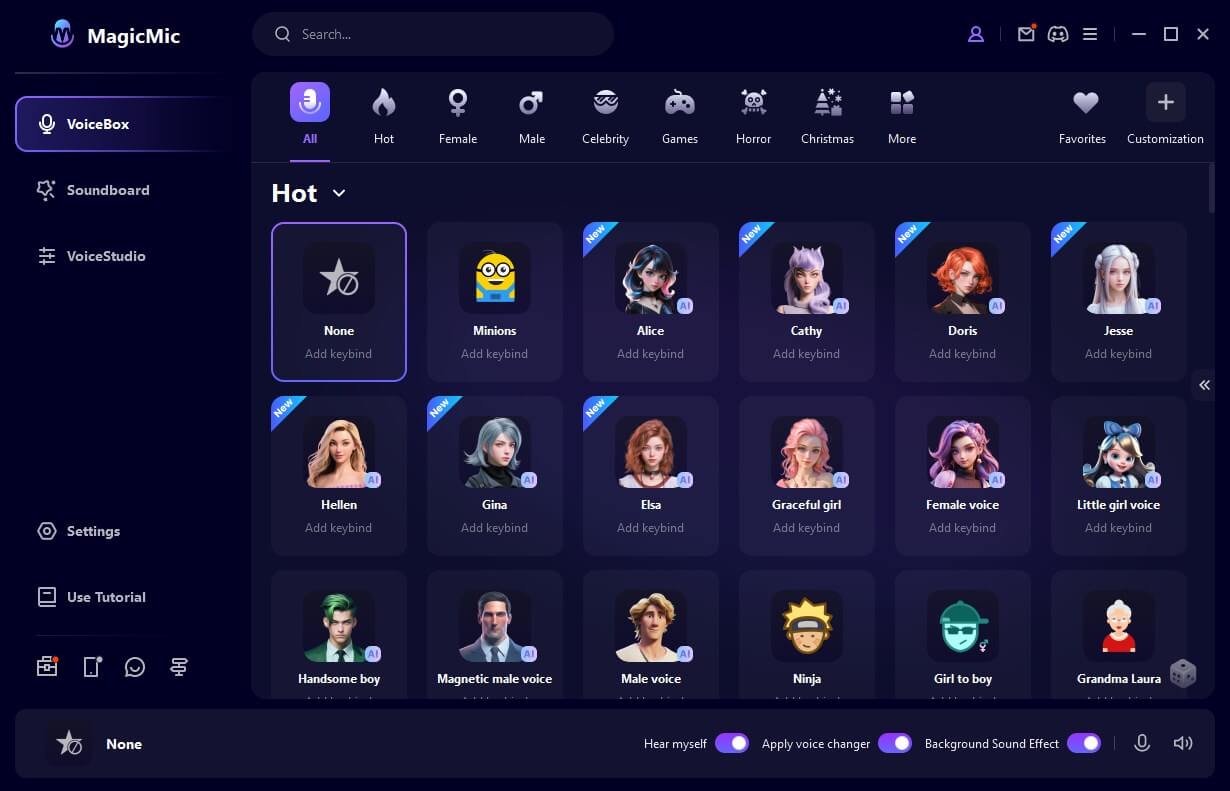 Operate System: Mac and Windows
Features:
MagicMic can change your voice in just one click. You only need to select the voice, and it will be changed in real-time when you are speaking.
You can change the voice using various voice filters, moreover,with in-build background sounds,you can change your environment sounds with it!
You can enjoy 100+ voices and 300+ sound effects and 150+ voice memes to make fun.
It allows you to set keybinds to control the playback of voice and sound effects.
User Rate: 4.4
Customer Reviews: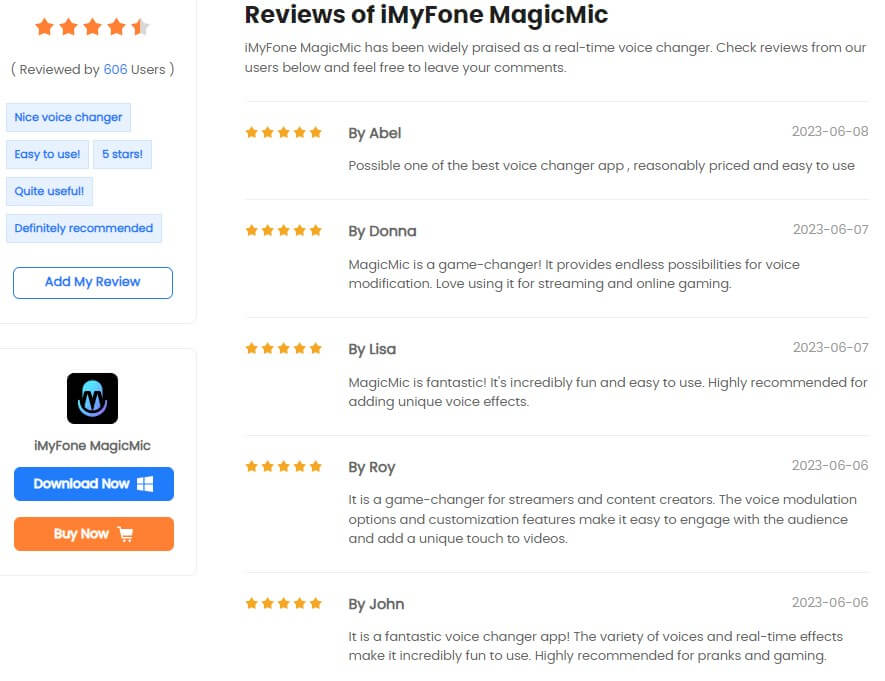 2) Clownfish Voice Changer
Clownfish Voice Changer is on the top of our list because it is easy to install. It is a voice changer suitable for all kinds of operating systems, including Chromebook. Clownfish Voice Changer is one of the light chromebook voice changers that will not put a load on your system; thus, it can be used without any problem.
It is also easy to use; just install Clownfish Voice Changer to your device and right-click on the icon. It is free voice changer with some basic functions. However,though with VST technology,it only offers 14 voices and some of them are in high quality. So, I think an infrequent user would be more suitable.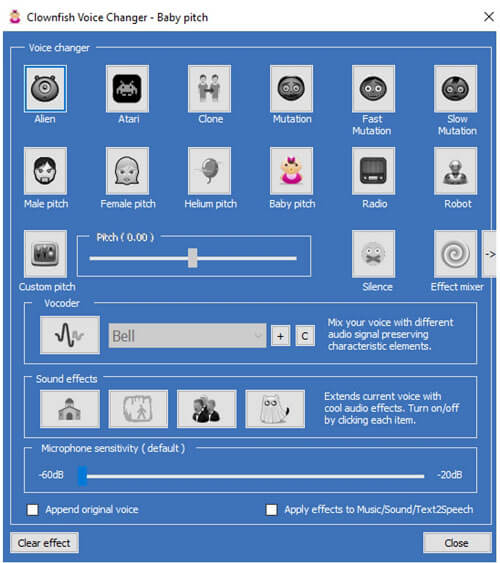 Operate System: Windows only
Features:
It offers 14 voices for you to change voice instantly on gaming,live and voice chatting.
You can use it as a sound effects and BGM player.
It comes with VST technology which means you can adjust the voice effects.
Clownfish is free voice changer.
User Rate: 4.0
Customer Reviews: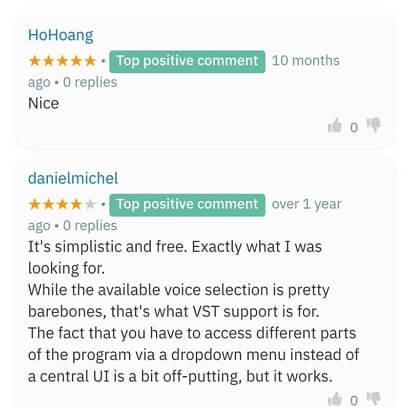 Celebrity Voice Changer is an amazing and exciting application that changes a person's voice to a celebrity's voice. You have to install it and allow your device's microphone and camera to run with this application. Now, you have to select any celebrity into which you want to turn your voice tone. After selecting the celebrity, tap on the small character icon on the screen and record your voice.
It is a extention on Chrome,so you don't need to download a software on your device. With using this chromebook voice changer,I guess it may be because of network issues, it often doesn't work. If you decide to use this extension celebrity voice changer,you should consider your Internet first.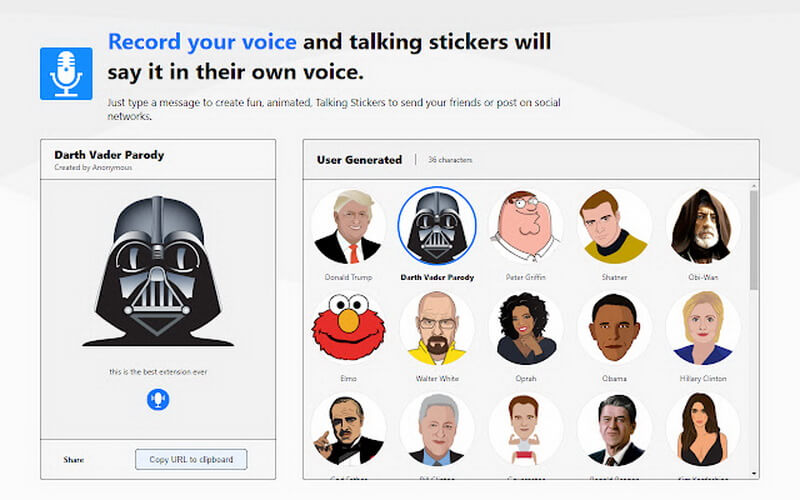 Operate System: Extention on Chrome
Main Features:
It is an extension on Chrome which will save your device's storage.

You can change your voice into celebrities' voices with few clicks.

As a real-time voice changer,you can use it on various platforms.

You can share your edited voice directly from this app.
User Rate: 4.4
Customer Reviews: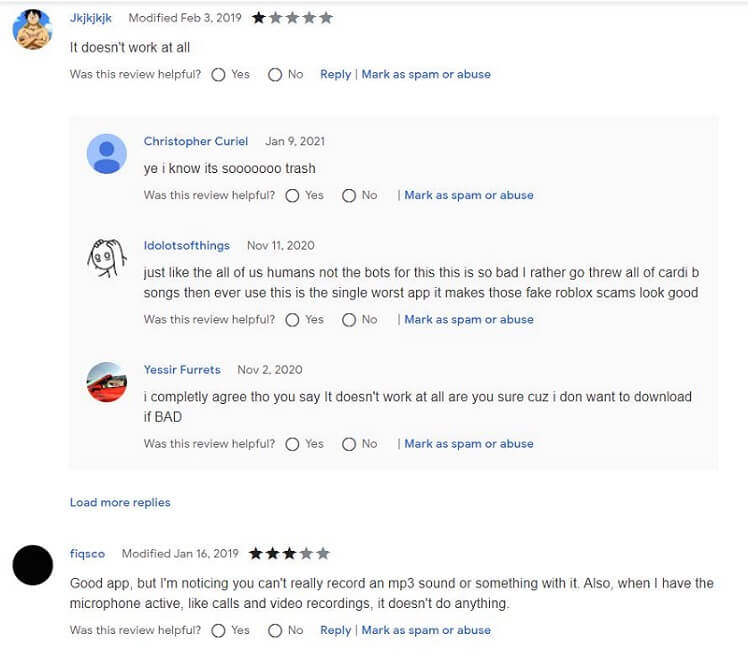 4) Voicemod Pro
Voicemod Pro is a real-time voice changer that can be used for personal as well as professional tasks. The user can add different sound effects to the recorded sound. However, it can also be used to record the sound, and then it can be edited later.
Voicemod Pro is easy to use. You just need to follow a very simple procedure. With using this app,you can like its advance interface. Also,it comes with various functions. But,it will crash sometimes and I need to re-install to solve the problem everytime.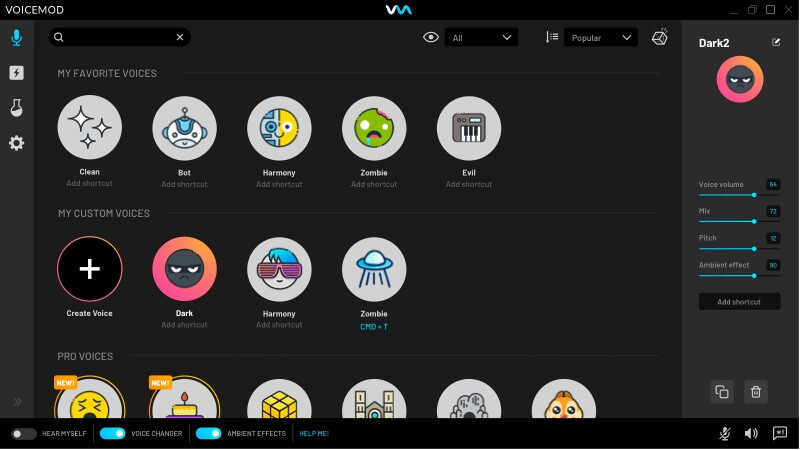 Operate System: Windows
Main Features:
It is a paid voice-changing software that costs 12$/quarter.

Almost 80 different sound and voice effects are available.

Users can easily load sound in MP3 and WAV formats.

It allows you to control voice effects with hotkeys.
User Rate: 4.2
Customer Reviews: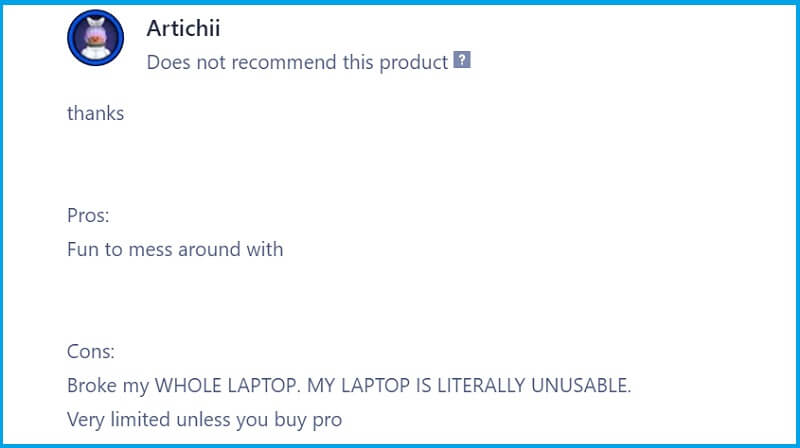 Part 2: How to Use a Online Voice Changer on Chromebook
You can use an online voice changer on Chromebook without any hassle. We will introduce an online voice changer that you can use on a browser and change your voices in no time. Keep in mind this voice changer is not for changing the voice for live phone calls.
Step 1: Open your browser and follow the link.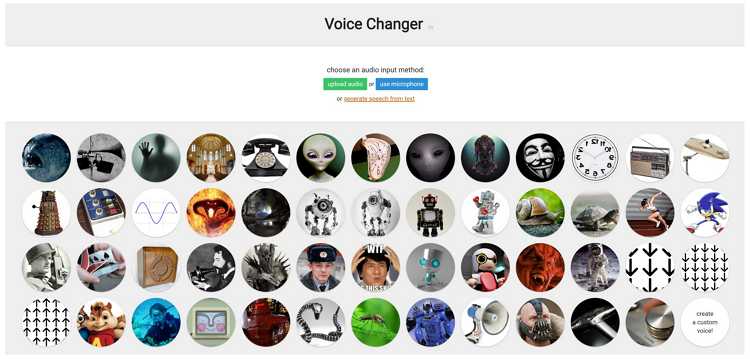 Step 2: You will be directed to a web-based online voice changer. You have many options to choose from. The best part is that you can also create a custom voice according to your needs by changing the pitch.
Step 3: If you want to upload recorded audio, click on Upload Audio. You can also record your voice by clicking on Use Microphone.
Step 4: Select any voice you like. Your voice will be converted in no time. You can also download the final audio.
Part 3: How to Install A Live Voice Changer for Chromebook
While looking for a Live voice changer for Chromebook, it would not be right to ignore Lyrebird voice changer. Downloading and installing Lyrebird voice changer on Chromebook is different from installing other software on Windows PC and Androids. Here is the complete process on how to install a live voice changer for Chromebook.
Step 1: First of all, you will have to enable the Linux mode on your Chromebook. So, go to the setting of your Chromebook, click on Linux Beta, and turn on the Linux mode. The installation process will take a few seconds. A window will appear after its installation.
Step 2: Now, you have to run some commands to install Lyrebird. The two commands are:
1) sudo apt update
2) sudo apt install python3-gi gobject-introspection gir1.2-gtk-3.0 python3 python3-pip build-essential libssl-dev libffi-dev python3-dev
Copy the first command and paste it on the pop-up terminal that appeared after the Linux Beta installation.
Step 3: After pasting the 1st command, it will run automatically. This command will update your system. After this, copy and paste the 2nd command and wait for a few seconds to run it automatically. In the end, press Enter to confirm the installation.
Step 4: Once the installation is done, you can download the Lyrebird Distro installation package from their website. For this, go to their site using the link. Now, select the 1st option under Assets to download the Lyrebird package.

Step 5: Download and install it to your Chromebook. Every time you want to use Lyrebird, you will have to turn on Linux Beta on your Chromebook. After turning on Linux Beta go and launch Lyrebird voice changer on your Chromebook. Open and Enjoy!
Final Words:
Voice changers are used for various purposes. There are many voice changer for chromebook users, but we have listed some valuable and beneficial voice changers for Chromebook users. You can also get to know their main features. Moreover, we have also mentioned the complete process to download and install the Lyrebird voice changer to a Chromebook.