Do you want to know how you can prank the class with an Android sound effect? Then don't go anywhere.
Android Sound effects are indeed one of the funniest things you can hear because they just feel silly. When you play them anywhere, they bring a smile and even laughter to anyone's face. However, you have to use the best quality sound for this, or else you will get completely ignored.
In this article, I am discussing the best ways to prank class, which software/tool you should use, and how to use it.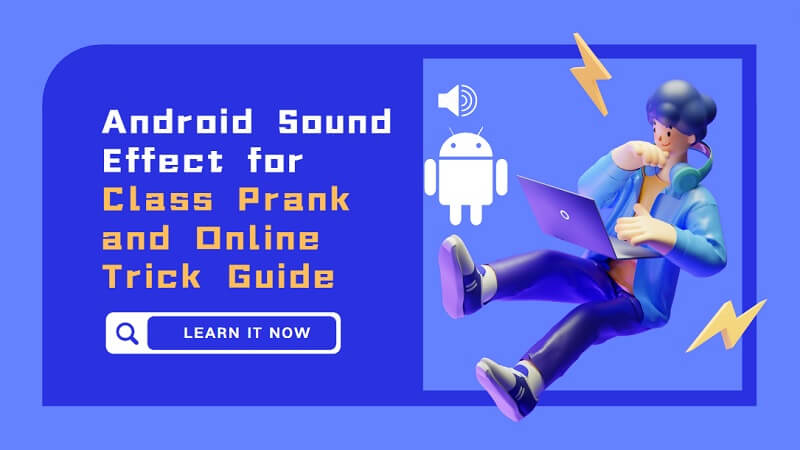 3 Prank Ideas to Play Android Sound Effects on Class
It is super important you first get an idea about which is the best time and ways to pull a prank during the class. Whether you are taking online or physical/in-room classes, you have to play the sound at the right time.
Here are the three best ideas to play Android Sound effects:
1. Play It Outta Nowhere
The best time to prank with Android Sound effect is when no one is expecting to hear this sound. You can play it randomly at any point in the class, and your classmates are definitely going to have a good laugh with it.
2. When The Teacher Asks a Question in Class
Let's face it. No one wants to get their name called up to answer any question. So, if the teacher asks any of your class fellows to answer a difficult question, you can play this sound effect meme in the background. Your teacher might not like it, but the class will really enjoy it.
3. When There is Silence
One of the best times to play any funny tune in the class is when there is pin-drop silence. It is because no one expects anyone to play any funny tune as they are really paying attention to the class. Thus, they can get caught off guard when anyone actually does it.
Now, it's time to know where you can get the Android Sound Effect.
3 Android Sound Effects Free Download Resources
There are lots of platforms or tools where you can download Android Sound effects, like an Android notification sound effect. However, the three top ones are:
SoundBoard is an excellent source to get meme sound effects on your Android. The reason I have selected this resource is that there are hundreds of funny sound effects listed there and each of them can be used for pranking your friends.
You can hear them when you go to its website. You can also download the Android Sound effects there in MP3 format, or make a ringtone.

Storyblocks is another platform from which you can get awesome Android sound effects. When you visit its website, you can see all the options on the left side. You can choose from there by applying filters and get the audio you are looking for.
You can also get animals, clicks, bells, explosions, horror, magic, Android notification sound effects, and many other sound effects from this platform.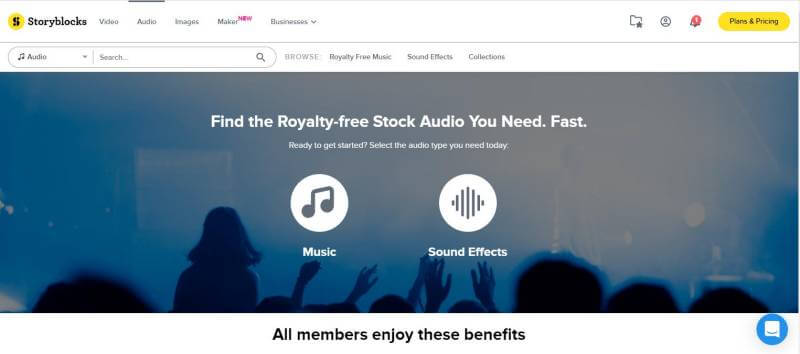 MagicMic is one of the best sources of free sounds, which you can use to prank your friends during class or online. It is already the go-to choice for those who look for top-quality sound effects, different & unique voices, and audio recording.
You also get famous voice memes there, which is an entertaining way to prank in online classes.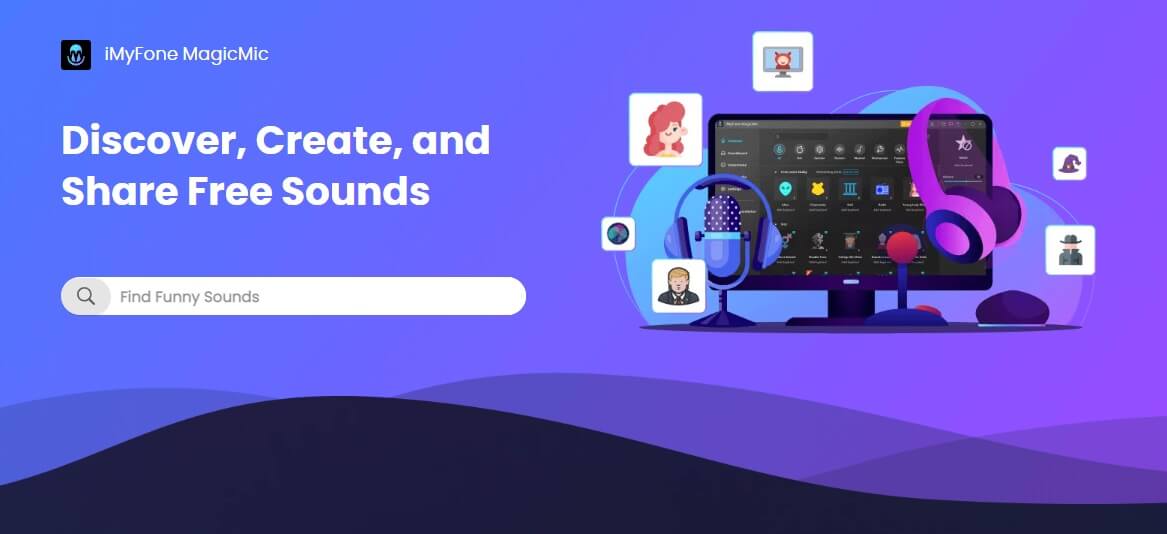 How to Prank with Android Sound Effects Online?
Watch Video Guide About MagicMic Soundboard
Pranks have to look or sound real; otherwise, they are just lame. Therefore, it is crucial you download or use the right sound effect, or else no one will be laughing.
Luckily, MagicMic has the best quality sound effects that will help the pranks to appear authentic. With MagicMic, there are 100+ sound effects and memes (including Android Sound effect), and each of them is of excellent quality.
But what can you do with these sound effects? I am now discussing them.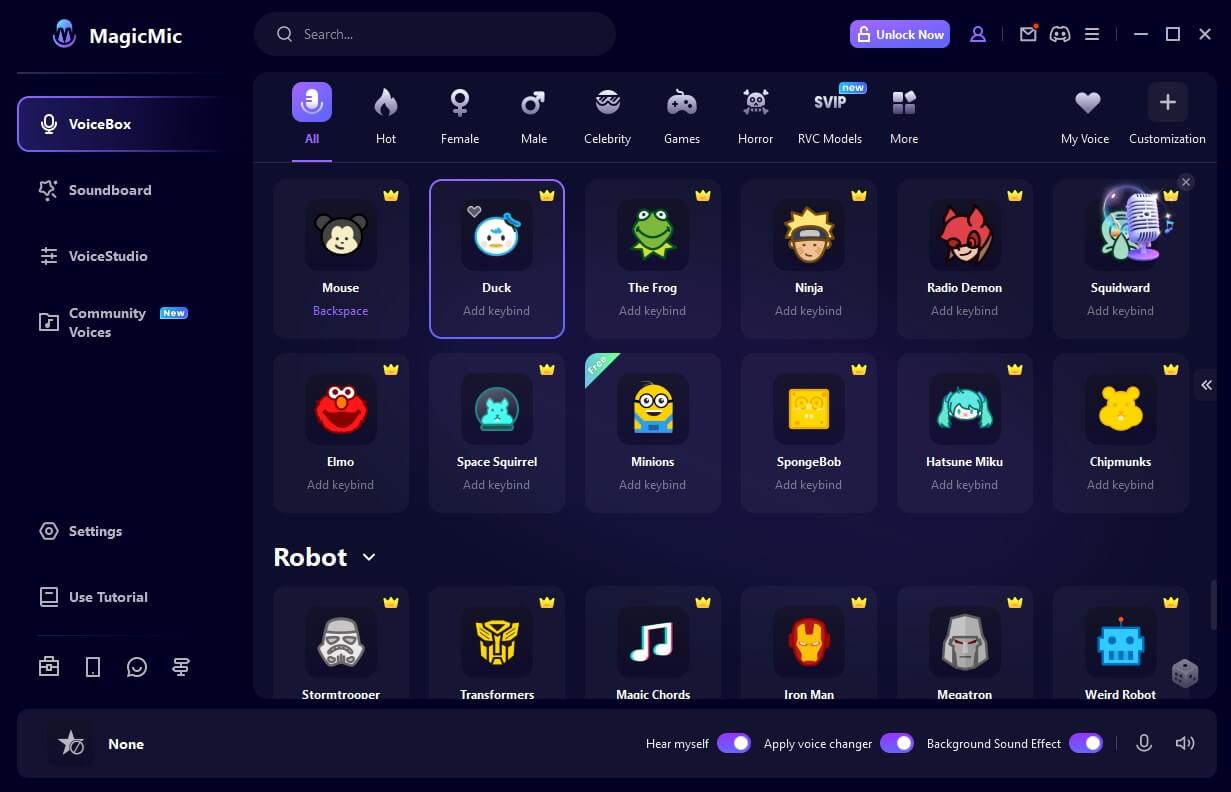 3 Prank Ideas With Using MagicMic Voice Changer with Huge Sound Effects
You can use MagicMic to prank on these three occasions:
1. While Playing Games
MagicMic supports popular games like Fortnite, Counter-Strike, PUBG, etc. You can change your voice and add effects while playing these games and prank your teammates.
2. During Online Class
You can also use MagicMic on Zoom, Skype, and other platforms. So, if you take online classes, using MagicMic to prank teachers or students is a great way to add fun to the boring class.
3. In a Meeting/Chatting
MagicMic also supports meeting or chatting apps like Discord, Twitch, etc. You can either send the edited voice notes there or join the call with the new voice and prank others. Super fun, isn't it?
You must now be wondering- How Can I use MagicMic to do all of this? Well, it's time to find out.
User Guide: How to Apply Sound Effects Real-time with MagicMic
MagicMic is one of the easiest voice changers/enhancers to use. It is simple to download and operate because of the intuitive interface.
Here's the step-by-step guide to MagicMic:
Step 1: Download MagicMic from the iMyFone website. When the download completes, install it and then launch it.
Step 2: You will first have to choose some settings. For Output, select headphones first. Next, for Input, choose Microphone. Your settings to use MagicMic will then be completed.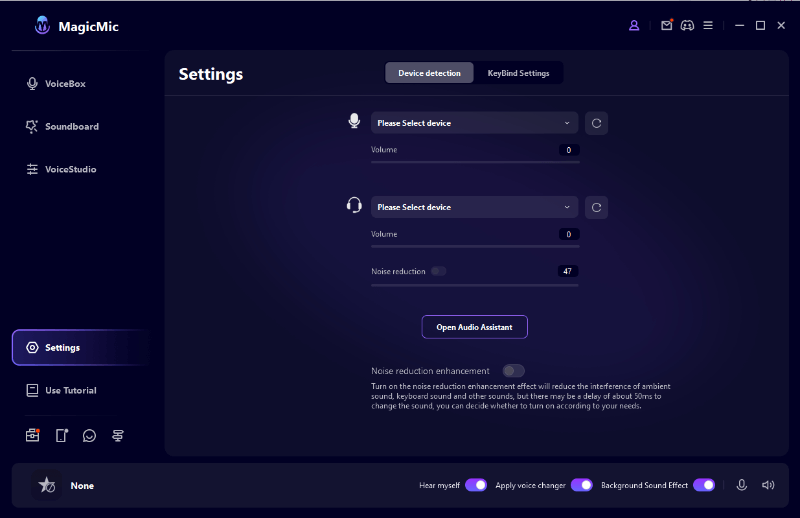 Step 3: You can now take a demo by clicking on the voice filter and saying something. Then hear what your edited voice sounds like.
Step 4: Next, it's time for the real step. Decide where you want to use MagicMic and then open the voice settings of such a platform. For example, if you wish to use MagicMic on Zoom, open Zoom's voice settings.

Step 5: You will see the input option there. Choose Microphone (Voice Changer Virtual Audio Device (WDM)). That's it. You can then use MagicMic on the platforms and prank others.
It's that simple!
Final Words
All-inclusive, Android sound effect pranks are one the funniest ones if you pull them right. You have to pick the right time and tools to perform them in your class, or else you will be in a very embarrassing situation.
In this article, I discussed the top three ways and tools you can use to carry out the prank.
So, download MagicMic and have real fun!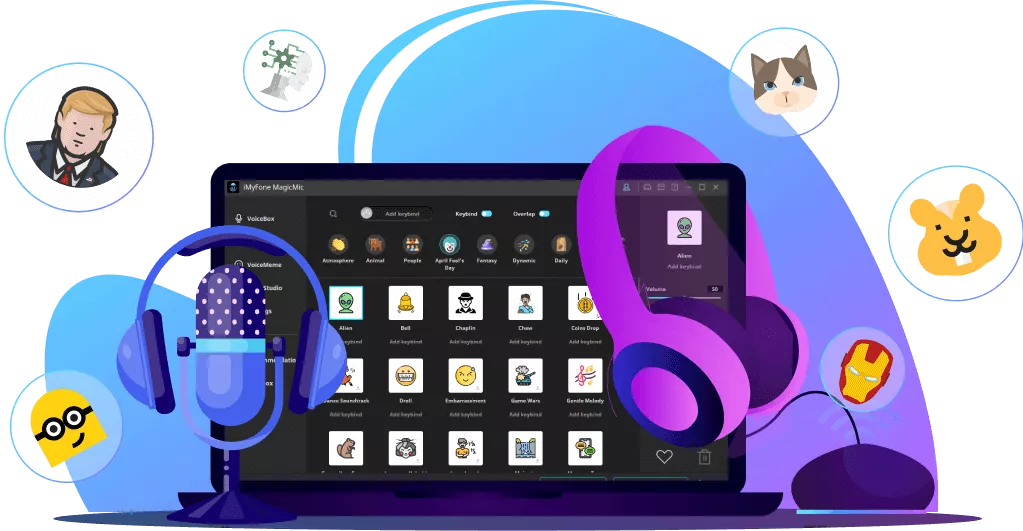 100+ Voice effects for one-click voice changing in real-time.
Huge library with 300+ Voice Effects and 150+ Voice Memes.
Sound emulator in games, live, chatting, online classes, and more.
Voice recording and audio voice changing is supported.
Voice studio lets you create any voice you like.