There are times you may create very engaging videos, only to find that the AVS video editor added a watermark to your creations. That happens when using the free version of this software. No matter how creative your work is, watermarks have a way of reducing the professional outlook of what you did. Luckily, you have various approaches to remove watermark from AVS video editor and AVS video converter. Keep reading to find out the merits and demerits of these approaches.
We would recommend MarkGo watermark remover to remove AVS video editor trial watermark. Download MarkGo free below.
Method 1: Purchase an Activation Key
If you have the budget for it, you may choose to pay for the program's license. It's an unbeatable way to remove watermark banner from AVS video editor and AVS video converter. You have two approaches when it comes to buying the activation key. Purchase on a yearly basis or buy a full-time license. The yearly license costs $39 while lifetime purchase will set you back $59. You may also get a discount, but this is not always guaranteed. After you buy the activation key, you will get AVS video editor or AVS video converter full version without watermark.

Pros:
Pricing seems a bit favorable compared to other editing tools.

Can have promotions from time to time.

Buying the license supports the program developers to continue building.
Cons:
If you have more than one computer, you need to buy a license for each of these devices.

The portability of the license when you change your computer is not guaranteed.

You only get discounts when you buy an activation key through special links. Sometimes getting these links demands thorough online research.

Buying the activation key makes you accept some terms that you may not agree to.
Method 2: Getting Activation Key Free of Cost
Instead of buying the activation key, you can always maneuver around to get a free license. Doing so often involves cracking the software. In addition, you can search online for possible working keys to remove watermark banner of AVS video editor and AVS video converter. But cracking software is not legit. I would recommend MarkGo to get rid of watermark from AVS video editor and AVS video converter.
Pros:
Saves you the money that would be used buying the activation key.

Gives you a chance to train on video editing without buying any licenses.
Cons:
You need to try out many activation keys before finding one that works.

If you used a cracker to get a free license, the program can crash more often.

You may not get regular software updates, or else the license is rendered null.

There is always the risk of getting discovered by the developers.

The cracked software may be laced with bugs.
Method 3: Use a Watermark Remover
Watermarks in edited videos are semi-transparent and can be removed using the right software. Published that include a watermark tend to sound less natural and professional. Luckily, technological advances present us with the ability to remove AVS watermarks just as it allows you to add them.
When choosing a AVS video editor watermark remover, be sure to select a program that makes the work easier for you. The last thing you want to do is to encounter more challenges doing this even after spending significant time on the AVS video editor.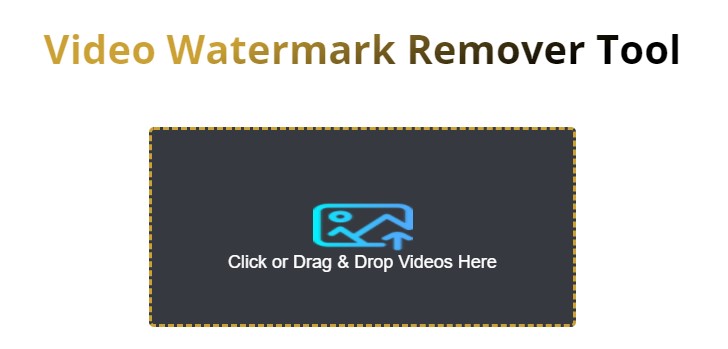 Pros:
Simple to use.

A good AVS watermark remover may let you import your own watermark and impose it over the current one.

Mostly created to work as fast as possible to get your videos ready.

Give your videos a professional look without paying.
Cons:
Online watermark removers' performance is determined by your Internet connection.

You have to watch annoying ads or download some other apps for free download.
Simple online research can reveal many tricks to go around watermarks. However, you must be ready to bring out your tech skills for this to work. The get rid of watermark AVS video editor grants you access to more of these tricks, whether intentionally or unintentionally.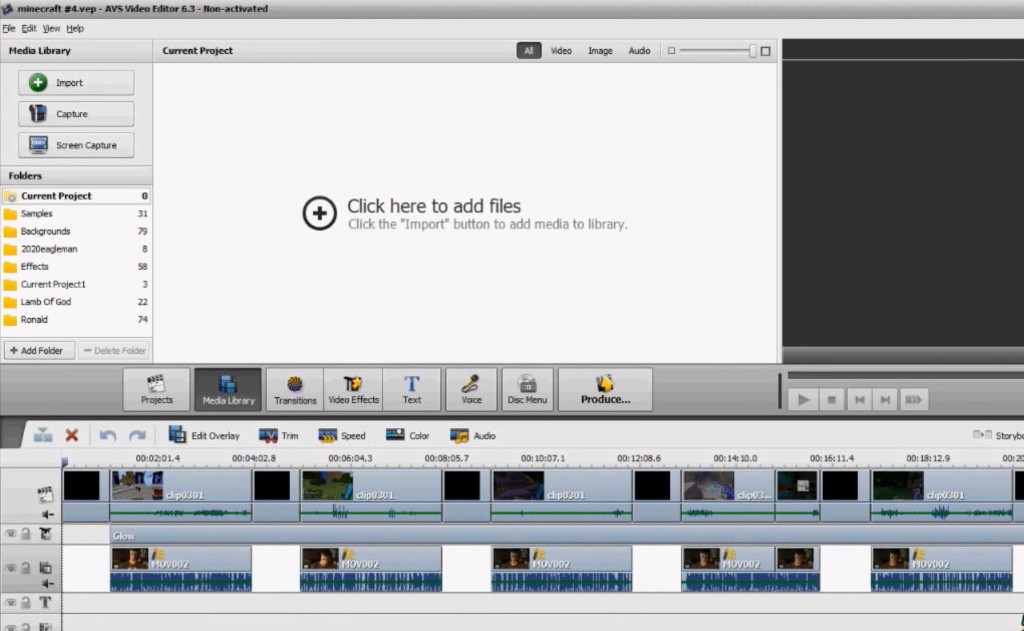 How to take off watermark from AVS video editor:
Step 1.Identify the time periods where watermarks appear. The watermark appears on the first minute and every fourth minute.
Step 2.Add black parts to all the sections where the watermark appears.
Step 3.Export the video from the AVS Video Editor.
Step 4.Import the video in another editor and crop out the black parts.
Pros:
You can get online tutorials that guide you on this.

Does not cost you anything.

Learning the tricks advances your editing skills.
Cons:
This way may not work on some later versions of the software.

May require advanced video editing skills.

Some tricks could force you to compromise of video quality.

Executing these tricks can be time-consuming.
Method 5: Use an Alternative No Watermark Video Editor
When tired of your video editor notoriously adding a watermark to your edited videos, it may be time to make the switch to iMyFone Filme - a no watermark video editor. The video editor is built to get the work done professionally. Thus, it creates clips that your audience will not only love but also readily share on their social circles.
iMyFone Filme Key Features:
All-in-one editor with useful editing features - crop a video, rotate images, picture-in-picture effect, speed up video speed, flexible text addition options.

Abundant Effects and Resources – You can add titles, transitions, filters, music, animations, and more to your videos.

1 Click Fast Video Mode – A single click is all that you need to create your video just as you want them to be.

Instant Preview – Keep tabs of your progress throughout the editing process using instant previews.

Free license – Get your 1-month free license now.
114524 people have Download it.
How to remove watermark using iMyFone Filme video editor
You can cover the watermark by using an overlay. Here is what to do.
Step 1: Drag two media files (video or image) in two different tracks.
Step 2: Choose the media file that you want to be the smaller by double-clicking on it in the track.

Step 3: Then pull the smaller media file longer or shorter in the Timeline to change its duration on the track.

Step 4: Then you can edit its scale/position/direction directly in the Preview window to move it to the point that you want it to cover the watermark.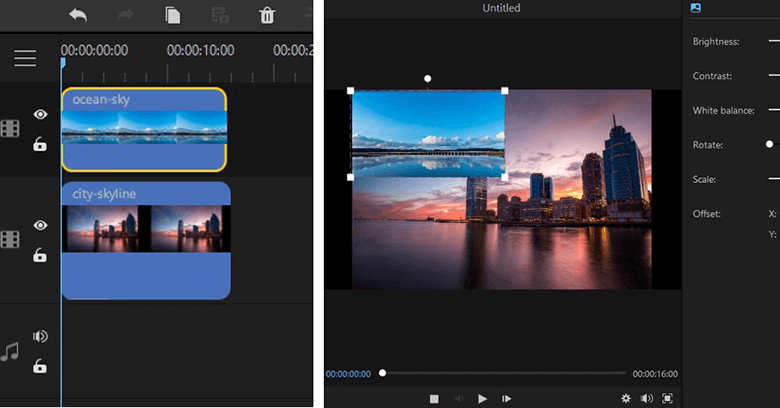 FAQs about Removing Watermark from Videos
1.Does Avs Video Editor Have a Watermark?
Yes, as you can see, the "Video Overlay" panel will show on the screen. You can either change the size of the watermark or change its position on the screen by dragging on the preview window of the panel.
AVS Video Editor also provides many different overlays. The mask can help to reshape the watermark to achieve better visual effects. You can not download AVS video editor without watermark. But you can use MarkGo to erase watermark from AVS video editor.
2.How Do I Remove a Transparent Watermark from AVS Video?
Follow the steps below to remove a transparent watermark:
Step 1: Download Photo Stamp Remover, which you can find at SoftOrbits.
Step 2: Upload your media into the application.
Step 3: Identify and select the watermark automatically or manually.
Step 4: Lastly, click on the remove button.
---
Conclusion
To sum up, adding watermarks on videos is one sure way to discourage people from sharing your clips. When someone shares your videos, they want to seem as if they discovered it first. A watermark takes away this privilege. Furthermore, the watermarks cast a shed on the professional outlook of your videos.
You can leverage a remove watermark AVS video editor and AVS video converter to give your videos the much desired natural feel. Besides, you may want to use a program such as iMyFone Filme that does not add watermarks on your videos, even when on the one-month free trial.