Snapchat is loved by users because of its stories, filters, and other exciting features. It has gained massive popularity; however, there are some issues with the application. The primary issue that users have faced is no sound on Snapchat video. In this article, we will discuss these issues and give you the perfect solutions. Let's begin.
Before We Start,i would recommend iMyFone Filme for best video editor to edit your snapchat video.Download iMyFone Filme now.
No Sound on Snapchat Video During Recording
There could be several rationales for no sound on Snapchat video while recording it. We are going to explain several methods that you can try one by one.
Method 1: Turn On Your Microphone for Snapchat
You need to give permissions to the Snapchat application to use the microphone. This can solve the issue.
Step 1: Go to your phone settings.
Step 2: Tap on Privacy and then tap on Microphone.
See whether the microphone is enabled for the application or not. If it is disabled, enable it. On an Android device, you can go to App Manager and tap on Snapchat. Tap on Permissions. You will see the microphone option there; grant the permission.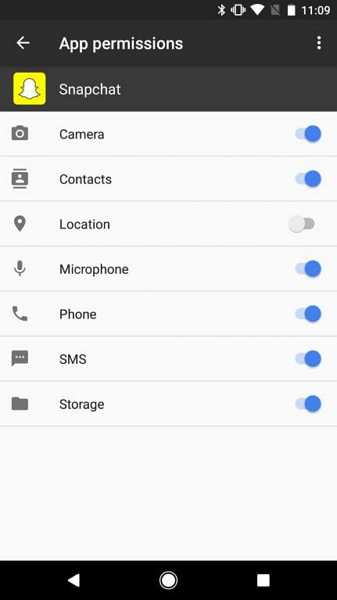 Method 2: Update or Reinstall the Application
You can try updating the application. If it is already updated or your problem still persists, the last option is to uninstall the application.
Step 1: Tap and hold your finger on the Snapchat icon on the home screen. Tap on the "x" button to delete the app.
In Android, you go to the Applications in Settings. Open Snapchat and tap on Uninstall.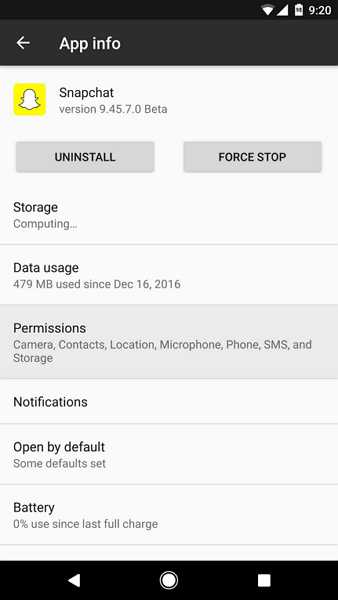 Step 2: Reinstall the application and record your video.
No Sound on Snapchat Video While Watching Other Snapchat Videos
If you are watching a Snapchat video that has sound and you cannot hear it, there can be several issues. You can try the following methods to solve the problem.
Method 1: Disable Silent Mode
You can disable silent mode on your device. You can use the volume buttons on your device to increase the volume. Make sure the volume of media is not 0%.
Method 2: Turn Off Bluetooth
Your mobile phone could be connected to an external Bluetooth device, such as a speaker, headphone, or earbuds. Go to Settings and turn off Bluetooth. This can solve your problem; try Snapchat videos after this method.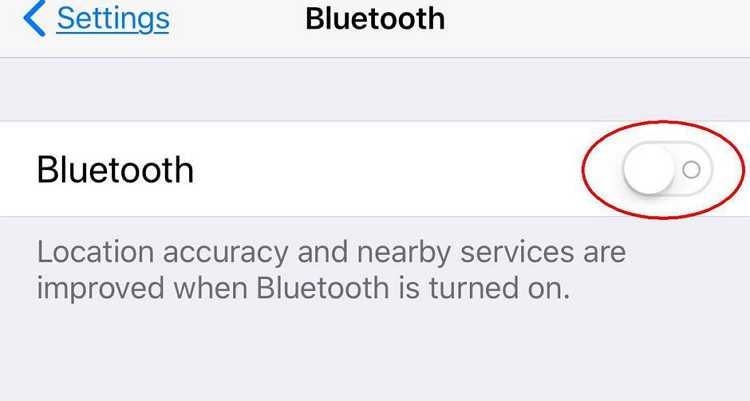 Method 3: Restart Your Device
Sometimes mobiles malfunction because of excessive consumption of RAM, or there could be an issue due to applications. It is better to restart the mobile as it erases the temporary memory. You can also clear the cache memory of Snapchat; it also works.
Method 4: Delete and Reinstall the Application
The final method is deleting the application and reinstalling its latest version.
Step 1: Tap and hold your finger on the Snapchat icon on the home screen. Tap on the "x" button to delete the app.
In Android, you go to the Applications in Settings. Go to Snapchat and tap on Uninstall.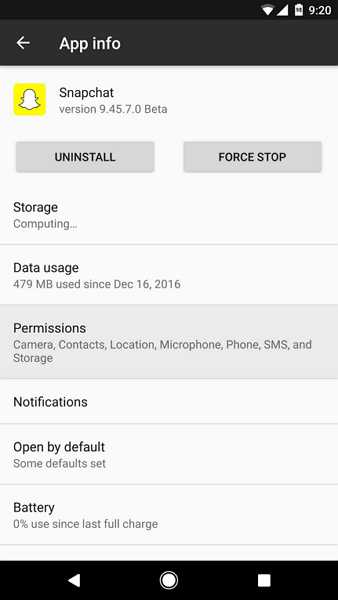 Step 2: Reinstall the application and log in to your account. Check Snapchat videos again.
Snapchat Video Audio Sounds Weird?
If you are experiencing weird sounds in Snapchat, there could be issues with the hardware.
Speaker Checking
If the sound of other videos on Snapchat is weird, there could be a problem with the speaker.
First, you need to check whether your speaker is intact or not. You can check it by playing music and using any other application. If the speaker is producing weird sounds in other apps, your speaker needs repairing services or replacement. If the speaker is producing the true sound quality, then there is an issue with the application. You need to delete and reinstall the application.
Microphone Checking
If you are recording a video and the resulting sound is weird, there could be an issue with your microphone. You can check the status of your microphone in other applications. You can also use a voice recorder. If the voice is perfect, there is an issue with the application. Otherwise, you need to clean the microphone because there can be dust on its opening or the best way is to take a repair service.
Hot FAQs about Snapchat Video and Sound
How do I get more sound on Snapchat?
You can only use the available music and sound on Snapchat. The available sounds are limited. If you want to get more sound, you can play the sound in the background speaker and then record the video. You can also use Filme to add sound to your Snapchat videos.
Can I put the TikTok sound on Snapchat?
No, you cannot put TikTok sound on Snapchat because you can only select music from the library of Snapchat. If you want to add any other music, you need to use Filme or any other video editor.
Why don't I have the music option on Snapchat?
Snapchat introduced the feature or music option in the last quarter of 2020. At first, it was available for iOS users only, and later the Android application was updated. You need to make sure the application on your mobile is up to date. If it is not updated, you can do it from the App Store or Play Store.
Are Snapchat Sounds limited?
Yes, Snapchat sounds are limited. There is a list of music or albums to select suitable music. You can search for the required sound and use it if it is available. You cannot go beyond it. There is a limitation when it comes to adding music to Snapchat videos. However, you can overcome this limitation by using a video editor, such as Filme, or playing the music in the background.
Also Read:
Best Video Editor on Desktop for Snapchat
Filme is an all-in-one video editor for beginners as well as professionals. It is one of the easiest video editors that anyone can use without any hassle. It offers almost every video editing tool and feature that you need to create a stunning video.
Reasons to Use Filme for Snapchat:
Exciting Effects and Transitions
There are dozens of cool effects and transitions in Filme. It only requires one click to add them to the video. You can make your Snapchat videos more appealing.
Fast Video
There are dozens of slideshow templates available in Fast Video. You can select a suitable template for any occasion, such as anniversary, birthday, event, and graduation. After selecting the template, you only need to import images to create an awesome slideshow for Snapchat.
Audio Editing
Filme also offers advanced audio editing. You can have multiple soundtracks in the timeline and edit sound as you like. You can trim and split the sound and change its volume. Filme also has a voice changer that can change the voice in one click.
Export Options
The export options of Filme are phenomenal. You can export the file in any format you like. For Snapchat, you can select the MP4 container, 9:16 aspect ratio, H.264 video codec, AAC audio codec, resolution, bitrate, frame rate, and other advanced settings to create a compatible video.
Compatibility and Price
Filme is compatible with Windows 7, 8, 8.1, and 10 and macOS 10.10-10.15.
Plan
Price (Limited Time Offer)
1-month Plan
$29.95 ($

49.95

)
1-year Plan
$39.95 ($

69.95

)
Lifetime Plan
$59.95 ($

109.95

)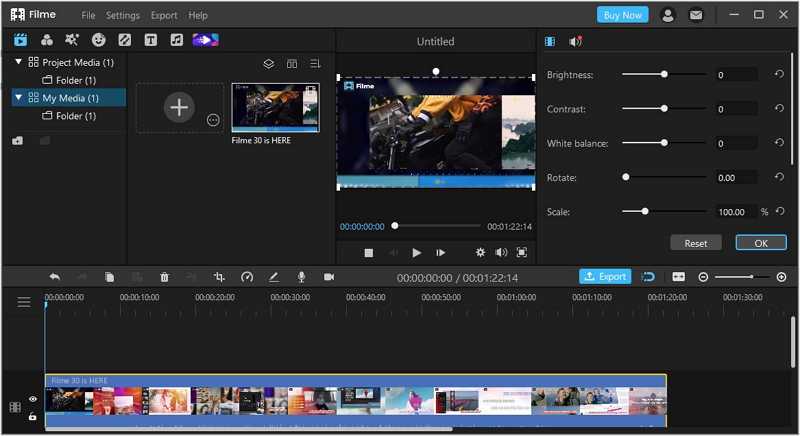 Final Words
We have discussed how you can solve the issue of no sound Snapchat video. You can try the methods and see if they work. If you want to edit your Snapchat videos to make them more engaging and interesting, you must try Filme. Filme is an exceptional video editor with all tools you need to create stunning videos. You can create awesome videos for any social media, including Snapchat, TikTok, YouTube, Vimeo, and Twitter.