Want to know how to use Snapchat voice changer as well as adjust the speed of your voice? How to change voice on snapchat new update?Keep reading.
Snapchat has rolled out a feature that allows users to change their voices without any third-party voice changers. Nothing is more exciting than trying several cool and funny voice filters that Snapchat offers to all its users but not all people know how to use them.
Given this, we have come with a comprehensive guide on how to change voice on Snapchat as well as changing the speed of your voice.Let's begin.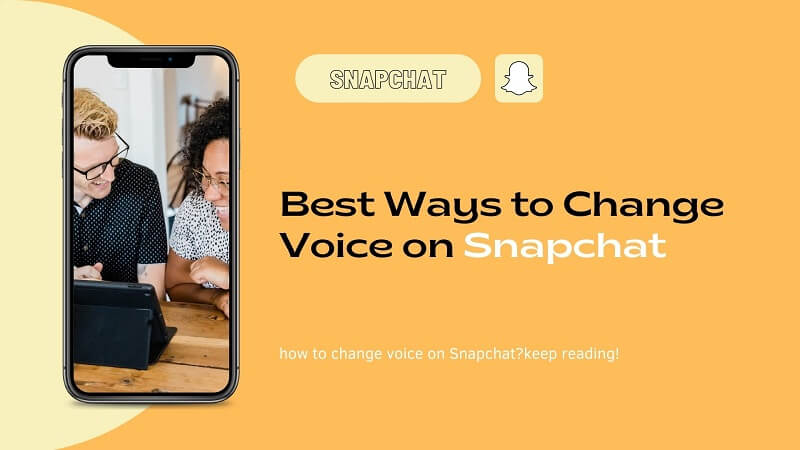 How to Change Your Voice on Snapchat using Voice Filters
Snapchat offers tons of exciting voice-changing filters that you can add to an already recorded video. Using Snapchat filters is as easy as it can get and even first-time users can apply the filters without any technical hassles.
It is an in-built process and can be used without any add-ons. However, you must update Snapchat to the latest version for best results. Doing so will update all the available voice filters.
Text Guide
Here's how to change your voice on Snapchat:
Step 1
First of all, launch Snapchat. Double tap the Snapchat camera page to activate the front camera and make sure your face is completely visible on the screen.
Step 2
Tap and hold your finger over your face until a white grid appears. It will activate Snapchat's lenses feature.
Step 3
Choose a video filter on the right side of the Capture button - if you want. You can also record a snap without any filter by holding the Capture button.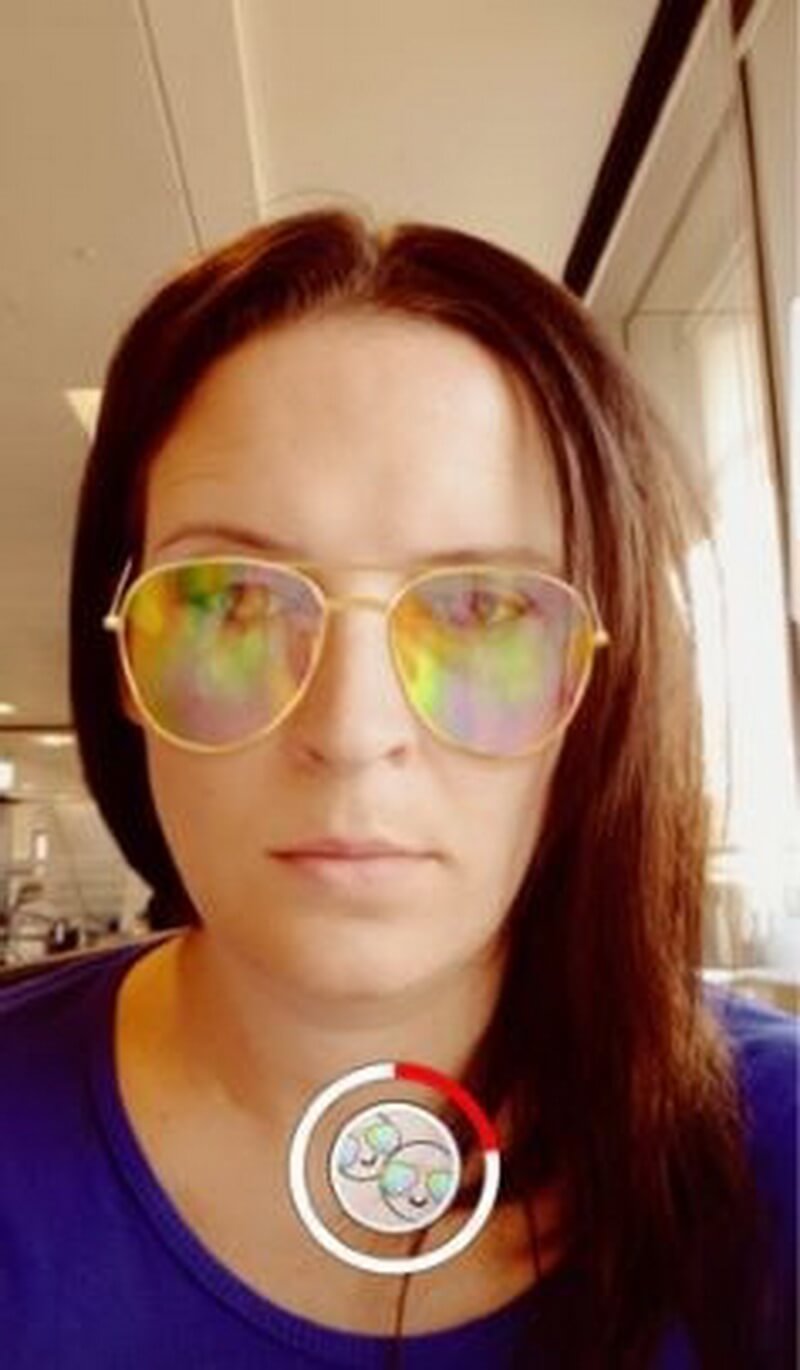 Step 4
A red line will start filling the circle around the filter which shows the video is recording. You need to speak for the voice filters to work. Once you're done recording, release the Capture button.
Step 5
Now, you'll see several options at the bottom left of the screen. Snapchat displays "Tap to Try Voice Filters!" for first-time users.
Else, tap the "Speaker" icon to use voice-changing filters.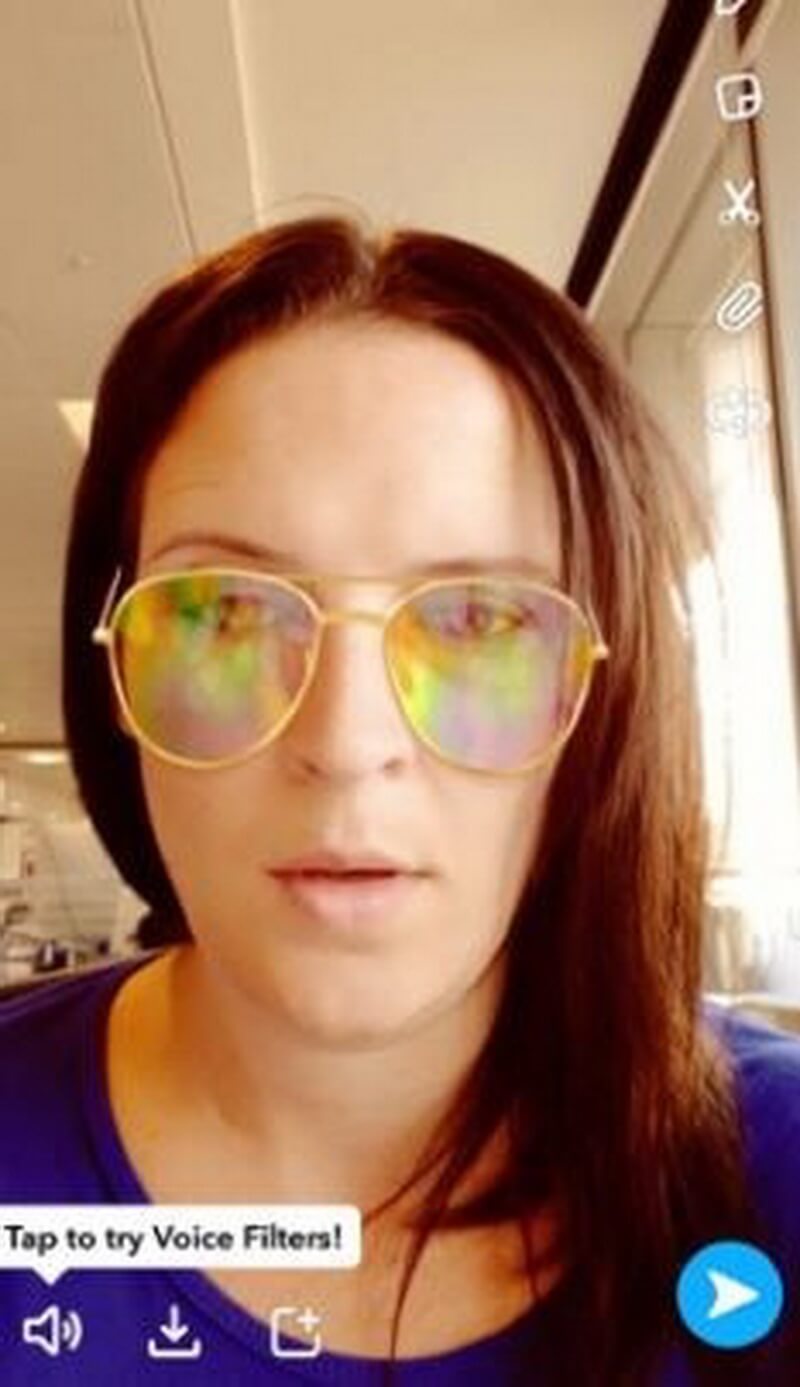 Step 6
A list of available voice filters will pop up above the Speaker icon. Simply tap on the filter to preview its effect.
Step 7
After selecting a filter, tap the blue icon to share the snap. You can keep on sharing the snaps with different voice filters.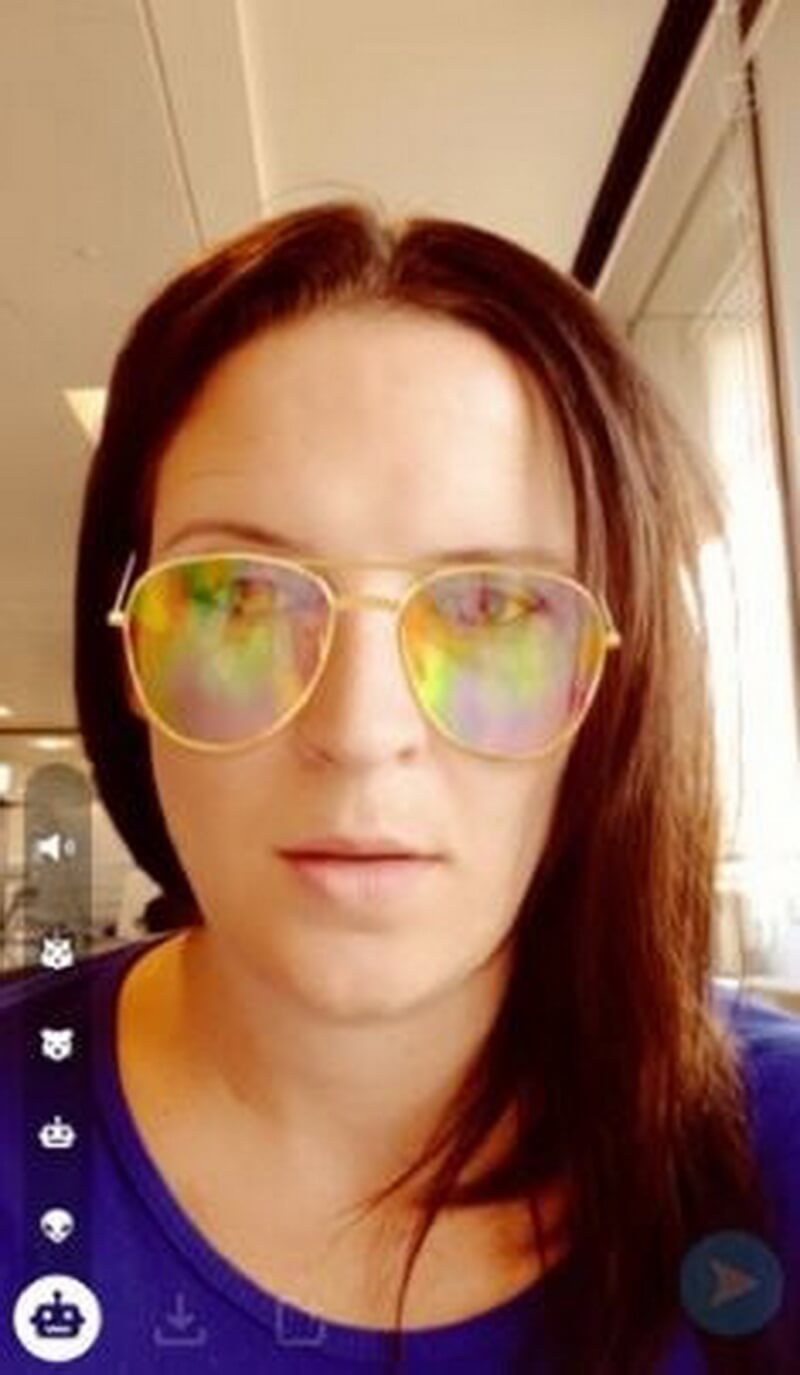 That's how simple and easy it is to try the new voice filters of Snapchat.
Also Read:
How to Change Voice on Snapchat 2020 New Update
However,iOS Users will find the Speaker Icon is on the right side and only enables turning audio on/off, it seems they have removed the Snapchat built-in voice changer but the Android Users can still use the Snapchat built-in Voice Changer as we have mentioned on Part 1.
Don't worry, there is a way to fix Snapchat voice changer gone for iOS users, check it below.
Step 1: Lauch Snapchat and click the Smile Icon on the right.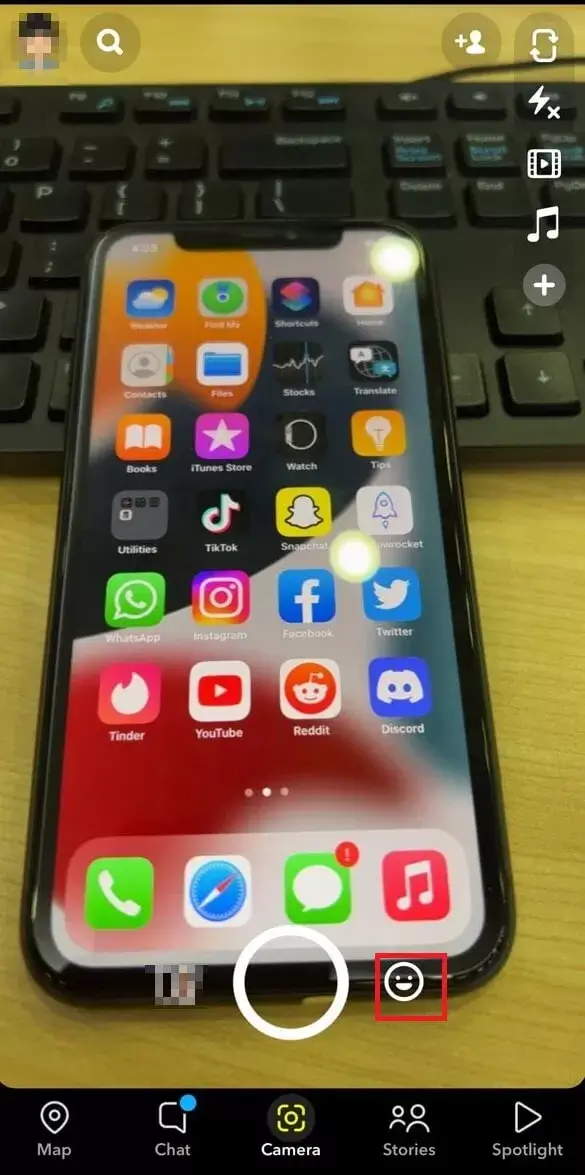 Step 2: When you see a list of Snapchat lenses/Filters, clicking "Explore"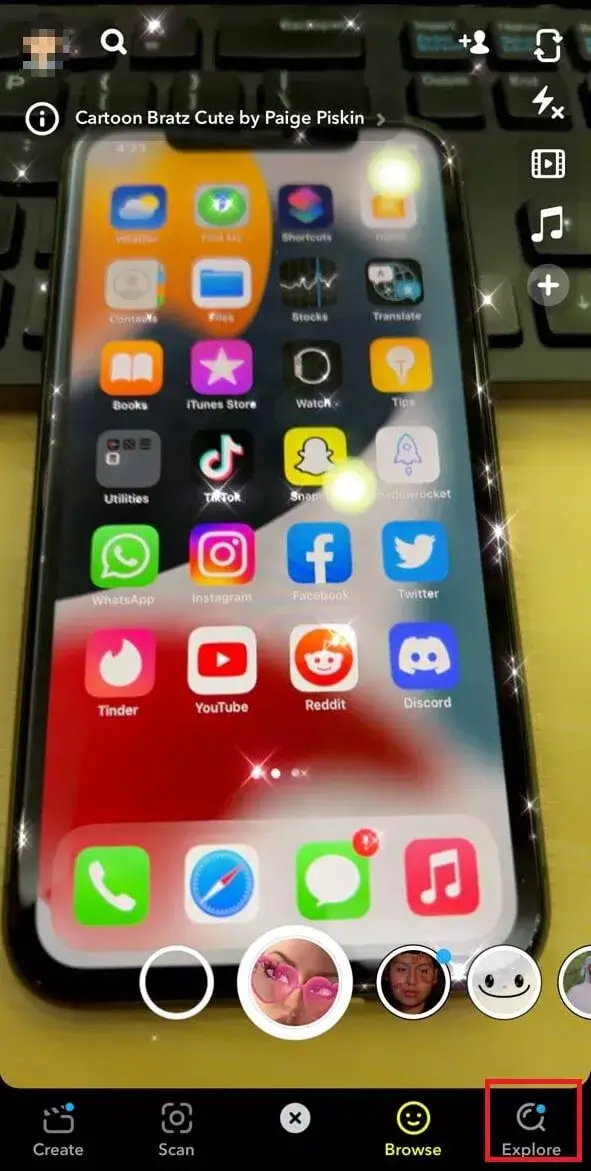 Step 3: Then you enter a Search Page of Lenses/Filters, input "Voice Changer", you will see many Lense/Filters with Voice Changer effect, it also has a lot of choises for different sounds effects.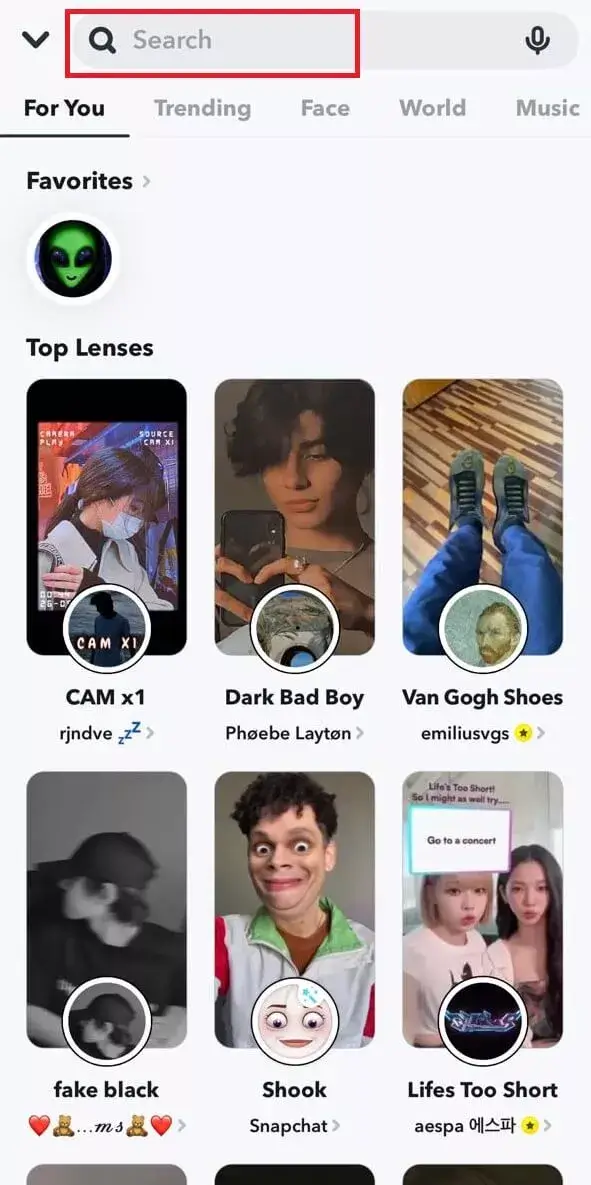 Step 4: Click the Voice Filter you want to use, and then you can create your video with voice changer effect for iOS user.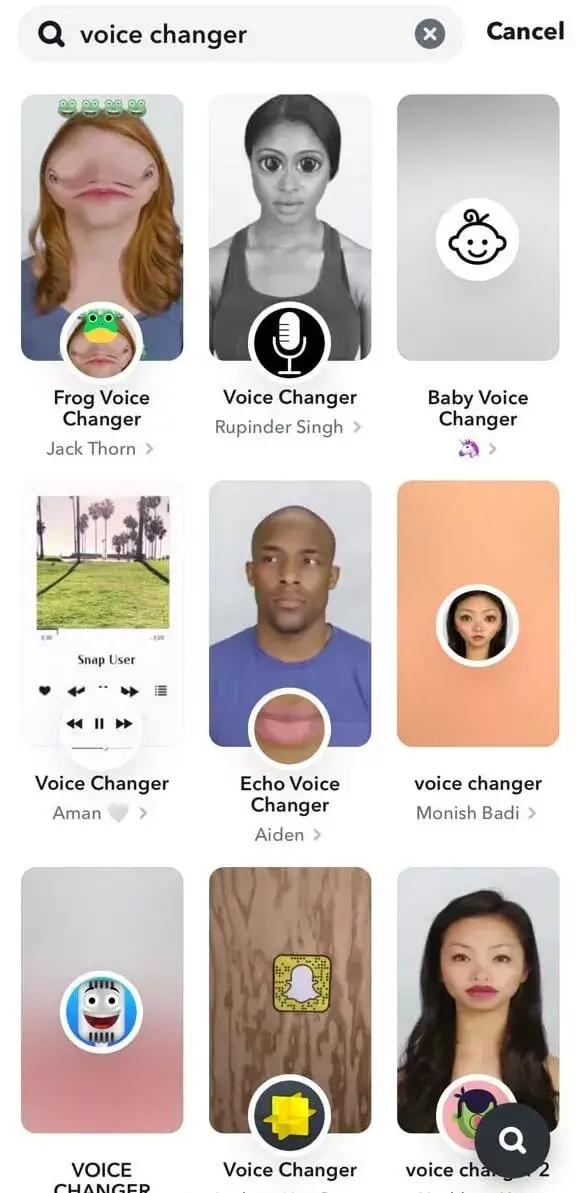 There is also an obvious defect in this solution, you have to use the lenses to get the voice changer effect. If you only want to use a changed voice without the video filters, you can consider using a third-party voice changer we will introduce next part.
Change Speed of Your Voice in Snapchat
Altering the speed of your voice is a great way to make your snaps even more exciting and entertaining. Snapchat lets users both pace up and slow down the voice as needed. All you need to do is alter the speed of the video which automatically changes the speed of your voice. Check out yourself how easily you can use Snapchat speed modifiers.
Step 1
Launch the Snapchat app on your smartphone. You need to use the front camera, so double tap the Snapchat camera to bring the round-shaped Recording button.
Step 2
Tap and hold the button to begin recording. A red line will start filling the circle. You can make a snap with or without the video filter available on the right side of the Capture button.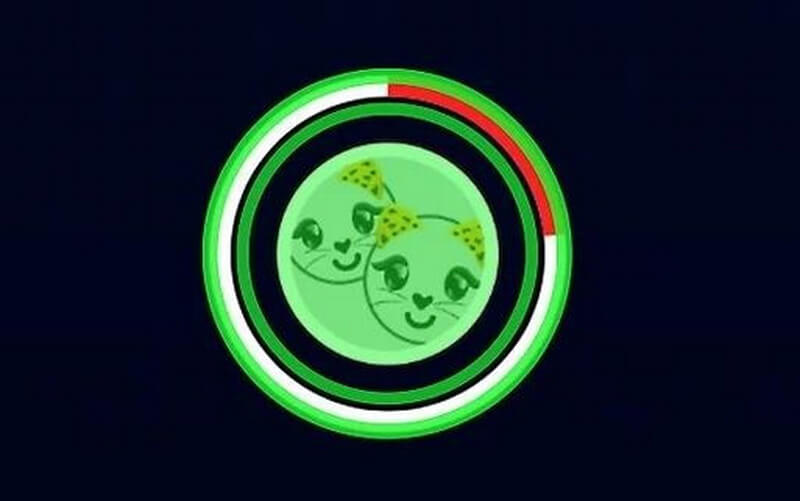 Release the finger when the recording is over.
Step 3
Now, swipe to the left or right of the video where you'll see several filters that change the speed of your recorded video. Filters such as Snail, Rabbit, Rewind, have different speeds and will affect the audio differently.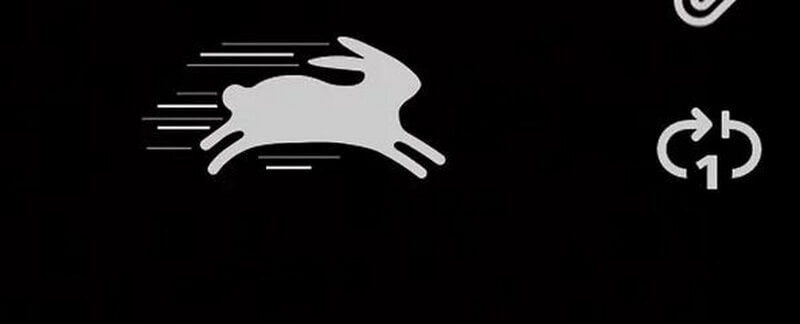 For instance, selecting the Rabbit filter will increase the speed, Snail filter will reduce it, while the Rewind filter will play the audio or video in the backward direction.
Step 4
Once the filter is applied, you recording playbacks automatically, allowing you to listen to the modified filter.
Step 5
You can further edit the snap by adding text, stickers, or drawing to it. Choose the corresponding option on the screen to start editing.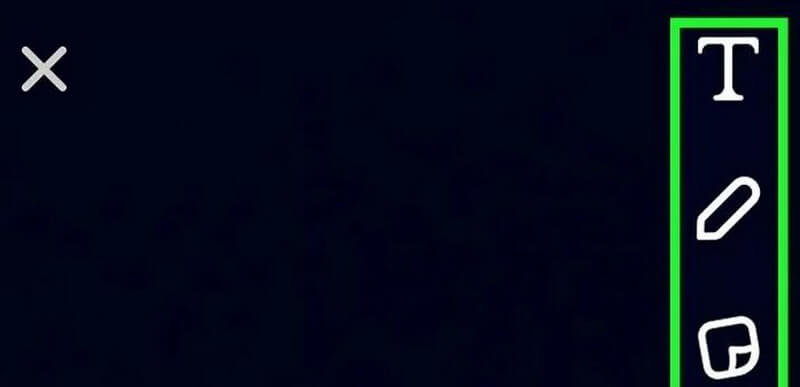 Step 6
Finally, tap the Blue icon to share your snap with friends.
Powerful Third-party Snapchat Voice Changers
As a real-time ai voice changer,iMyFone MagicMic allows you to change your voice instantly on voice chatting,live streaming and gaming on PC.Moreover,it allows you to record and change voice. Also,voice changing for pre-record audio is supported and PC an voice changer for Android.

The most surprising thing is that he provides you with more than 200 voice-changing filters and more than 500 sound effects, which is one of the most voice-changing filters in the current voice changer for pc.
Text Guide
Here's how to change Snapchat video voice using MagicMic:
Step 1
First,you need to install, launch MagicMic on your computer.
Step 2
Connect your headphones which has microphone to your Windows or Mac PC,then you need to choose the device on MagicMic settings interface.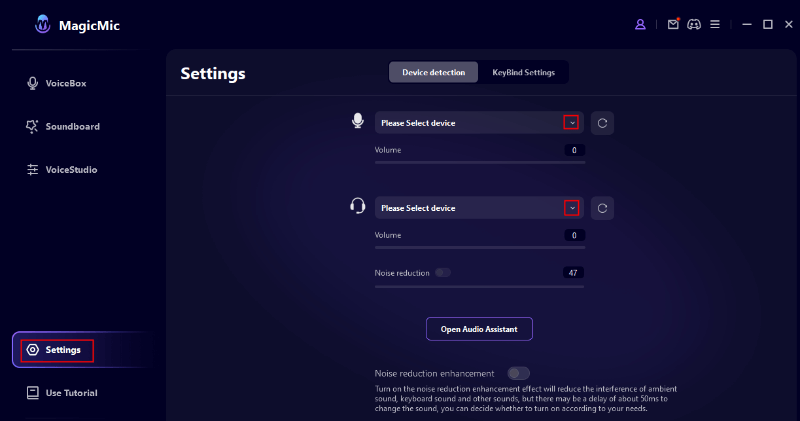 Step 3
You can choose to record your voice and change the voice of it.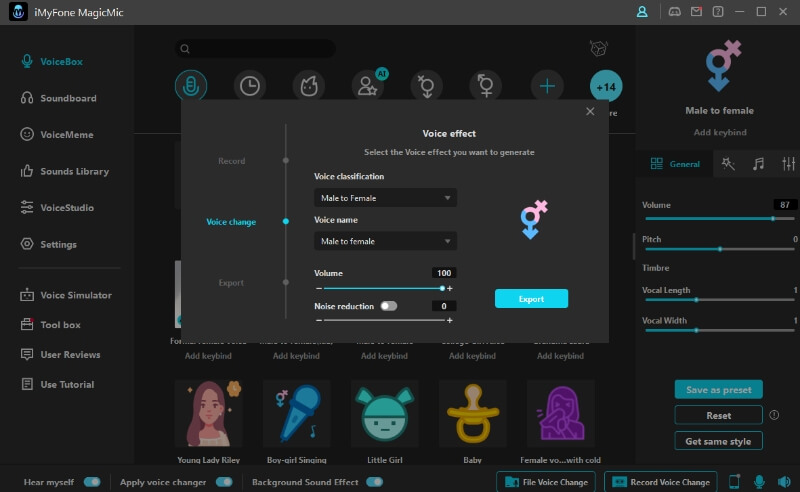 Step 4
If you need to change voice for Snapchat's video,you can extract sound from video,and use MagicMic audio voice change function.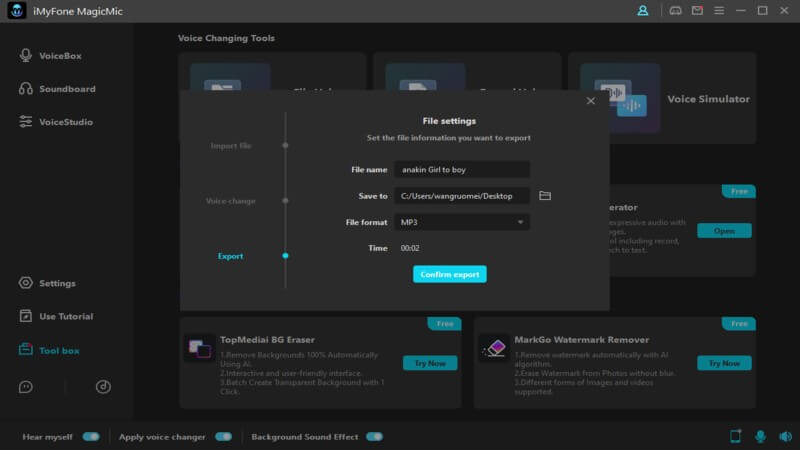 2. Powerful Snapchat Voice Changer-Filme
Snapchat offers some of the most exciting voice-changing filters, but if you want to explore a whole new ocean of even more hilarious filters, then iMyFone Filme is what you need. This simple yet feature-rich tool comes preloaded with a wide array of voice filters that you can implement with just one click.
Over the years, Filme has established itself as the best Snapchat voice changer as well as audio editing software. It is a one-stop solution to change Snapchat voice and further apply amazing voice effects.
Features of Filme
A wide array of Snapchat voice changing filters

Hassle-free audio and video editing

Add text and cinematic titles to Snapchat videos

Easy to install and use

Add stunning transitions to your videos
Text Guide
Here's how to change Snapchat video voice using iMyFone Filme:
Step 1
Once installed, launch iMyFone Filme on your computer.
Step 2
Import an audio track into the program and add it to Filme's timeline. Now, double-click on it to bring the audio editing options.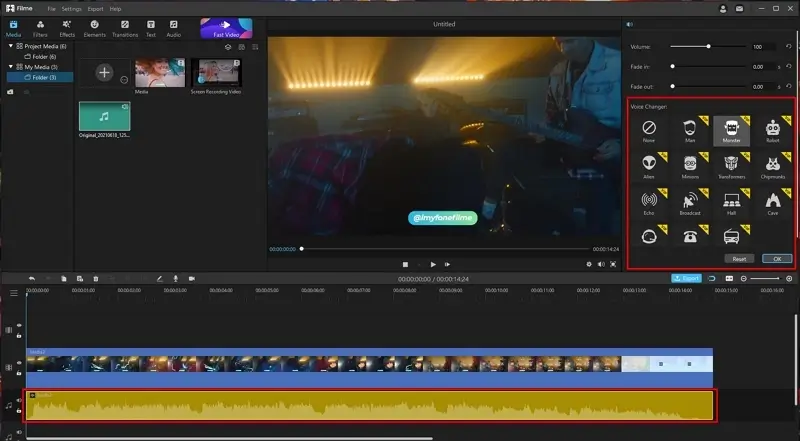 Step 3
Simply click on any voice changer to apply it to the audio. Hit Ok to proceed.
Step 4
You can also change your voice in real-time. For that, move the playhead to an empty area and hit on the Microphone icon. Select the input device and voice effect and start speaking.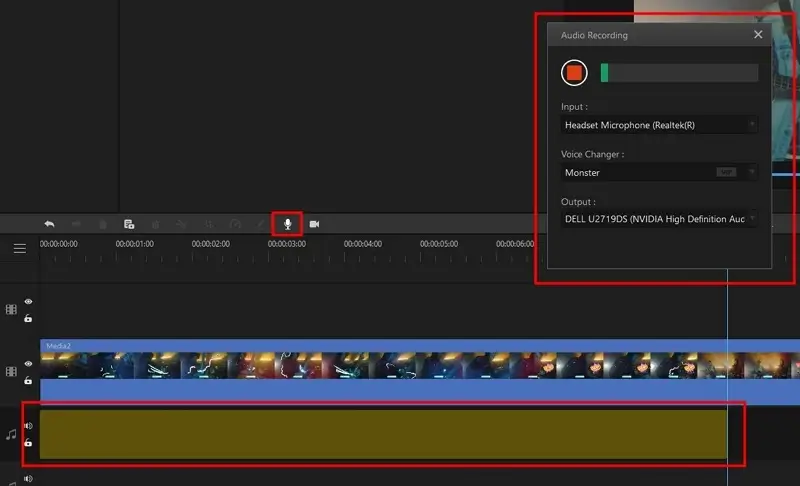 Step 5
In the timeline, users can add amazing sound effects to the audio. Double click on the audio and adjust Fade in/out and Volume effects.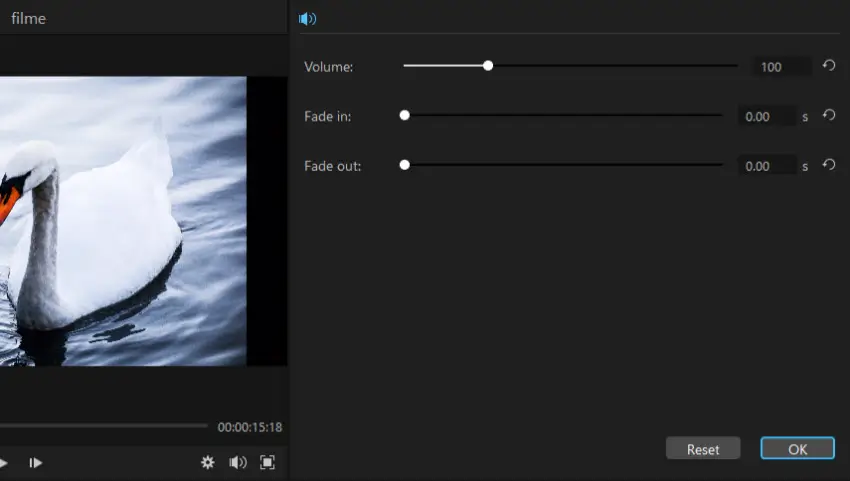 Step 6
Finally, click on Export to save the new voice on your computer.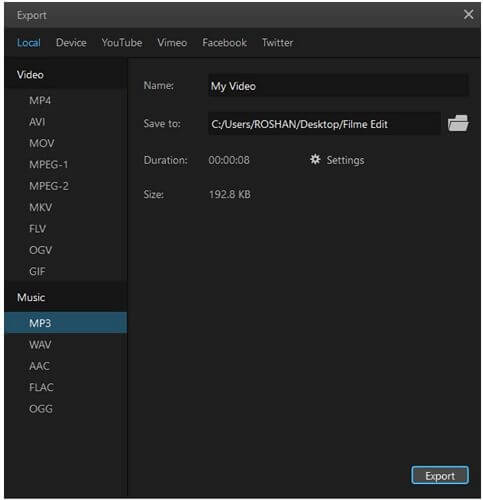 Bonus: 5 Best Voice Changing Snapchat Filters 2023
Below is a curated list of the five most sought-after Snapchat voice changer lenses that you can use in 2023. Use your favorite filters to jazz up your snaps and entertain your friends.
1. Go Corona Snapchat Filter
Just as its name, this hilarious filter turns you into the animated coronavirus. Why not bring smiles to your friends' faces by transforming your face and voice to corona! In a way, you'll also be spreading awareness about coronavirus.
You'll have receptors on everything but the actual thing is not Pink as shown in the picture.
2. Teddy with Stars Filter
This highly popular teddy bear filter makes you look super cute. It gives you a pair of fluffy ears, a little nose, and a pair of glasses and literally turns you into an adoring teddy bear. Hold down the camera button to implement the voice-changing effect.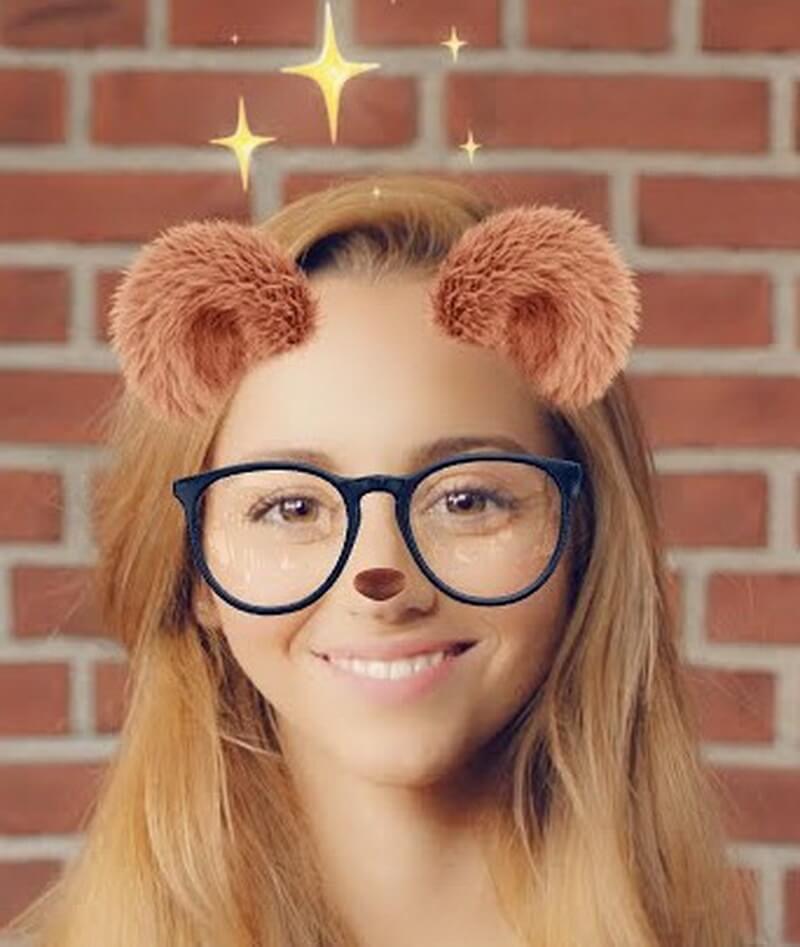 3. Cute Face and Glasses Filter
Most probably, you have already tried this filter. If not, then imagine your head to be super round and tiny with a beautiful pair of glasses on your face. This Snapchat voice changer filtermakes your nose and faces a bit smaller than the original while your eyes get bigger. In all, you exude sheer cuteness.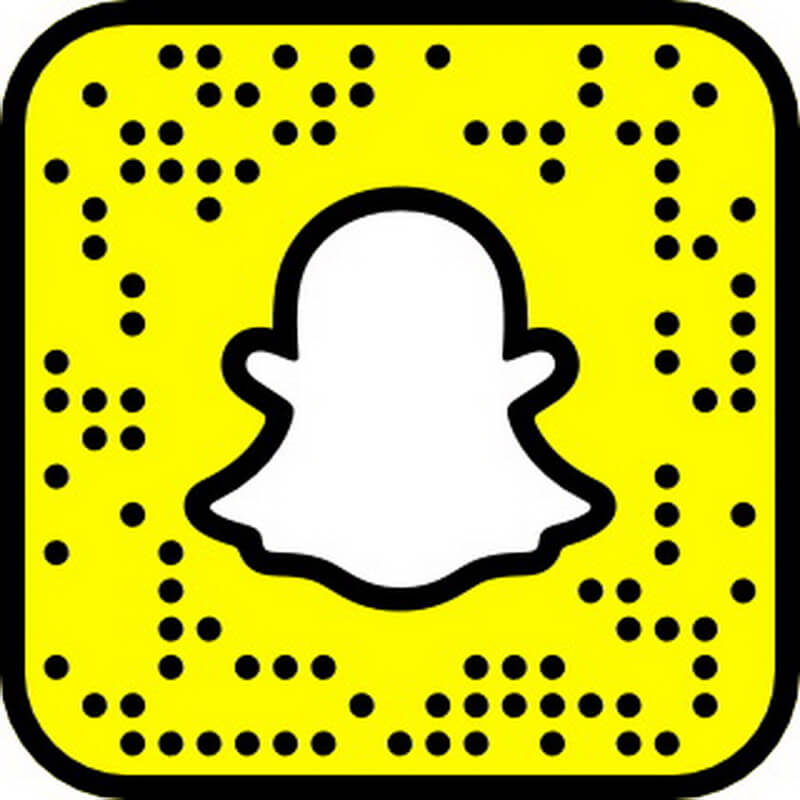 4. Possessed Pumpkin Filter
Who doesn't love cute, round pumpkins? This filter will turn you into a cute pumpkin and not just an ordinary pumpkin, but a possessed pumpkin with a quite sinister look. Using this filter, you'll have fixed eyes but your mouth can move when you speak. After all, it's a voice-changing filter.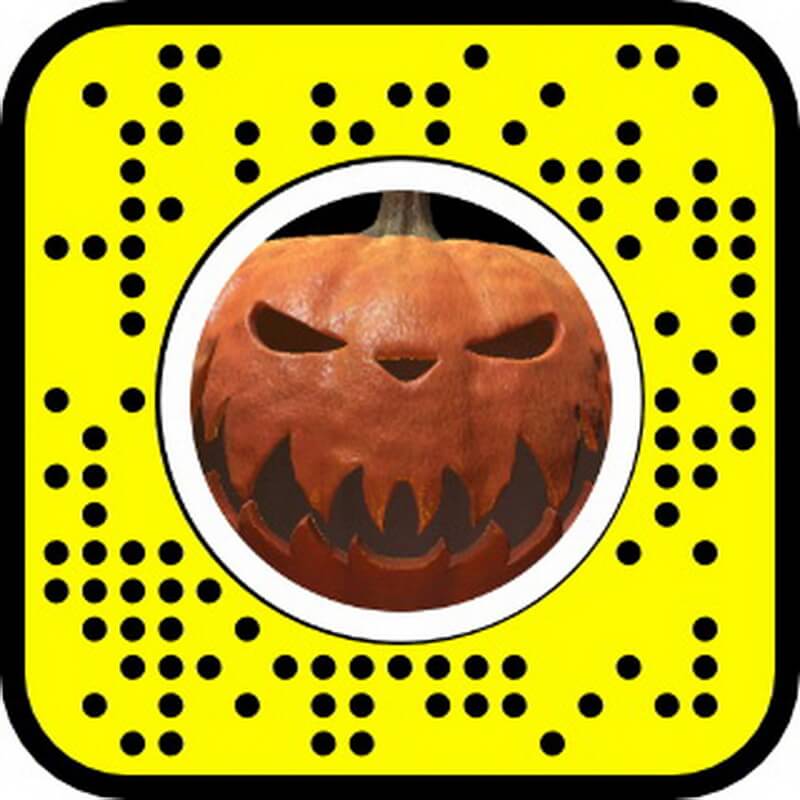 5. Crazy Voice Filter
Aside from changing your voice, this filter will also distort your face – a lot. Your head, eyes, nose, lips, face, and everything will change into different shapes.
And for your voice, apply the filter and check out yourself.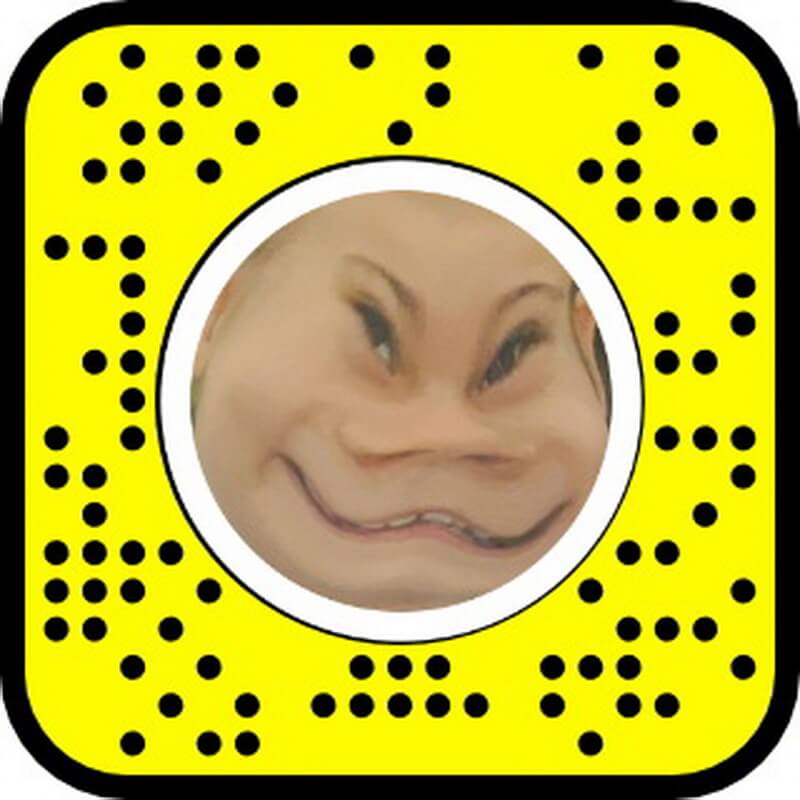 FAQs
In this section, we have answered the commonly asked queries of Snapchat users pertaining to the topic at hand.
1. How to Remove Snapchat Voice Changer?
If you want to remove the Snapchat Voice changer, then:
On your Snapchat app, go to the Camera screen and tap to launch

Scroll to the voice changer you want to remove and tap the ⓘicon for more info.

Now, tap "Remove Lens" to get rid of it from your Snapchat carousel.
2. How to Fix Snapchat Voice Changer Not Working?
Update Snapchat to the latest version.

Restart your mobile device

Clear cache of Snapchat

Confirm if your smartphone is compatible with Snapchat.
Final Remarks
To sum it all, this article has walked you through a step-by-step procedure for how to change your voice on Snapchat. So, what are you waiting for! Launch the Snapchat app and start exploring the stunning built-in voice filters.
Use iMyFone MagicMic Snapchat voice changer to get your hands on some of the funniest and crazy voice effects to change the Snapchat video voice with great ease.