Snapchat is one of the most used social platforms. It is used mainly to share pictures and videos with your friends and family. Despite being famous, sometimes users still counter basic problems like Snapchat video does not load or work. In this article, we are going to discuss some of those problems and their solutions.
How to Fix Snapchat Not Loading Snaps
One of the most common issues that Snapchat users face more often is that the snaps do not load at all. When the users tap on the screen to open and view the snap, there is no response from the application. No matter how much time you wait for the snap to load, it does not load. You might think that your internet is down, but this is not the issue in this case.
You can follow these steps to fix this problem:
Clear Cache Memory:
Your data is being held in cache for quick processing. However, if any data in the cache is not downloaded accurately, it can stop snaps from loading. It is a good practice to clear your cache regularly.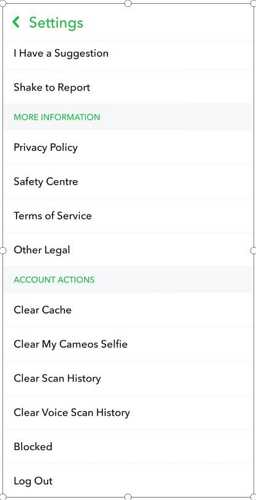 Clear Conversation:
If you observe that the snaps sent by a specific person are not loading, you should clear the conversation with that person and see the outcome. Go to Snapchat settings and tap on "Clear Conversations" in Account Actions. Select the person you want to delete the conversation.
Re-install or Update the App:
These issues are common with people who are using the previous versions of Snapchat. You should update the application to the latest version available as many bugs are removed, and overall features are also improved in the latest version.
Why can't I record multiple videos on Snapchat? Fixed
If you are a Snapchat user, you know that you can record a video for 10 seconds straight only. Sometimes these ten seconds are not enough to represent your point of view. In solution to this problem, Snapchat has provided a feature to record multiple videos simultaneously. This is one of the most important video features that Snapchat offers. After 10 seconds, the video will keep recording as a separate video.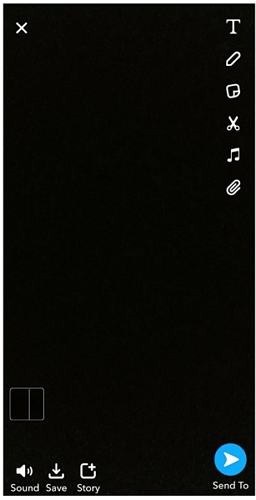 Unfortunately, some users are still not able to use this option at all. The reasons leading to this problem are as follows:
Older Version:
Such issues arise due to older software versions. In simple words, Snapchat has updated its application and provided new features. If you want to avail of those features, update your application. Other than features, the bugs are also removed in an update that makes sure the application runs smoothly.
Send A Single Video Before Multiple Videos:
There is another issue that stands in the way of multiple videos. It is a glitch in which if there is no recent activity regarding videos on Snapchat, the new features fail to work. These particular features depend on your recent activity. No recent activity means no multiple videos option.
Snapchat Video Call Not Working
Sometimes the issue can be very specific, such as the video call is not working while snaps are working fine. Due to this problem, you cannot call your friends through Snapchat, and this could be very frustrating for some users. The video call issue is basically due to connectivity problems between the servers of Snapchat and the application. Follow these steps to solve video call issues:
Check Your Internet:
The first step is to check your internet. As mentioned before, this kind of issue is due to connectivity issues between server and application. So, make sure that your connection is stable. You can also switch between mobile data and Wi-Fi to observe any improvement to the related issue. It will give you a better idea.
Resetting Camera:
If there is any issue with your camera settings, the video call will not work. There can be a bug that stops your camera from initiating. To rectify this issue, you need to reset the camera settings on your phone and clear the cache memory. This will remove the bug that was stopping the camera from operating.
Re-installing the App:
It is the last resort, but it is found effective as well. Delete the application and then install it again. The latest version will be installed, so it can probably solve your issue. Moreover, any bug that was keeping you from placing a call will also be deleted with the app.
FAQs About the Snapchat Video Problem
Q1. Does the Snapchat video call show your face while ringing?
Snapchat video calling is a bit different from other applications. It is not a simple video call where a person has an option to accept or reject a call. As Snapchat provided a video calling option, they were a bit creative in this regard as well. When someone sends you a video call request on Snapchat, there are three options to choose from. The first is "Watch", by which you can see the other person calling you but the caller cannot see you. The second option is "Join", by which both of you can join and talk. If you tap on the camera icon in green, there will be a one-way video of yours.
Q2. Can you turn off Snapchat video calls?
Snapchat video calling and audio calling options are a bit different from other applications with some advanced options. However, Snapchat also provides you with the option to disable calls if you don't want to receive them. You need to follow some steps to make sure that the calls are turned off:
Step 1: Tap and hold on to the particular conversation of that person from which you don't want to receive any calls.
Step 2: You will see some options, select "More"
Step 3: Now select "Message Notifications". There will be two options there.
Step 4: Select "Silent". Now, you will not receive a call from that person.
Q3. How long can you call on Snapchat?
Snapchat video calling options is fun as it provides you with the opportunity to send messages stickers and other stuff while you are on the call. There is no such limit to the duration of the call, so you can talk as much as you like and as long as you have an internet connection. Moreover, you can talk in a group of up to 15 people. You also have multiple options rather than just receiving the call. All the incoming calls ring for about 30 seconds. If the other person's phone is off, it will ring from your end but will disconnect after some time as there is no internet connectivity at the receiver's end.
Also Read:
How To Make Snapchat Videos Longer >>
How to Combine Snapchat Videos >>
Edit Video on the Desktop for Snapchat
You can also edit your videos for Snapchat through Desktop applications to give them an edge over other people's videos. One of the best applications that could be used in this regard is iMyFone Filme. Filme is a user-friendly video editing software, and it makes editing simple and enjoyable.
Moreover, Snapchat does not provide enough filters and editing tools that this software contains. So, by using this software, your video could be distinguished from all the typical videos on Snapchat. Some of the top features of Filme that can be used for Snapchat are as follows: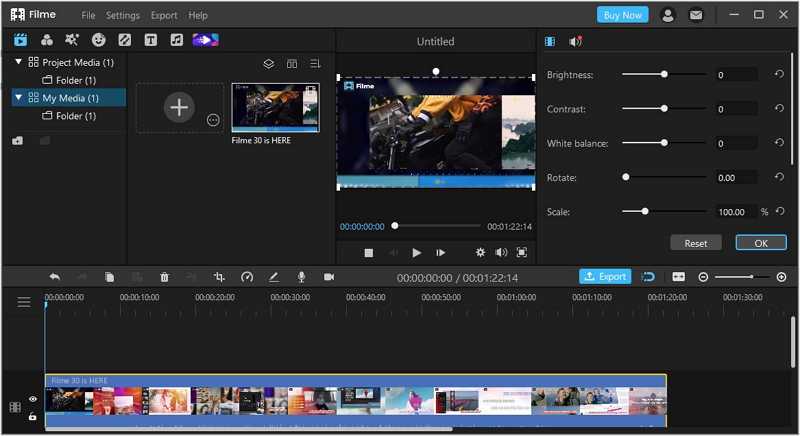 Voice Changing:
You can add a voice track and also adjust the volume of your video for Snapchat. This is very helpful for Snapchat, where features are very limited. You can also change the voice by choosing the voice of a robot, transformer, man, woman, or any other character available. Voice changing is pretty simple in Filme as you only need to select the voice you need. You can also change your voice while recording it.
Screen Recording/Audio Recording:
Filme also gives you an option to record your editing process or the current desktop screen with the help of the screen recording tool. Basically, by doing this, you can record whatever you like, such as a game, tutorial, or any software. Moreover, you can record audio as well.
Multiple Effects:
There are numerous effects available on this application that are free to use. The vast collection of Filme is better than Snapchat filters. You can apply the effects with one click only.
Transitions:
There are dozens of transitions available that could be used to merge video clips or to give a more meaningful point to your video. Add them to your Snapchat videos to enhance its overall beauty. You only need to select the desired transition and drag it to the video in the timeline. Read this guide to add transitions using Filme.
Add Text:
You can also add text to Snapchat videos through Filme. Text fonts and styles are limited on Snapchat, but there is a wide range on Filme. Also, you can add titles, subtitles, and end titles for explaining a particular scene of your video.
Final Words:
Snapchat is one of the most popular applications in the world. With time, we have seen multiple features being added to this platform. But this does not mean that you have to just stick to these application tools only to create content. You can use applications like Filme, which is one of the easiest to use and to enhance your video engagement.