Curious about how to 3-way video call on Snapchat? Don't worry; you're not alone. With so many updates and bug fixes now and then, it can get quite confusing to figure out the basics. Keep on reading for a complete guide.
Part 1. How to Group Video Chat on Snapchat?
Snapchat not only gives its users a chance to stay connected through a daily dose of pictures and videos but this app can also be used for carrying out video and audio calls. Follow the simple steps given below to video call with up to 16 people at one time.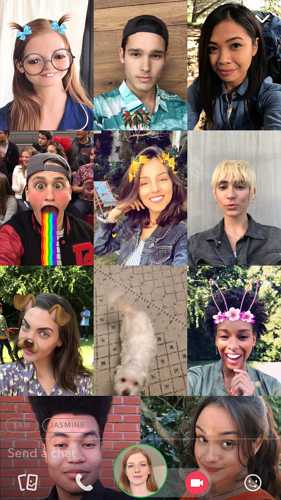 Step 1. Find "Chat" Option on Snapchat.
Launch Snapchat application. Find Chat option at the bottom left corner of the screen and locate the and press on it.
Step 2. Selecting certain people for group chat.
After that, multiple that you would like to have in your call and press the option that says Chat with Group.
Step 3. Rename the group for chatting.
Then, you will be given the option to personalize your group by giving it a name. Locate the video call icon right at the top of the screen, press on it to start the call. Keep in mind that only 16 people at maximum will be allowed to join in on the video call as that is the maximum limit set by Snapchat.
Step 4. Now you can start the group chatting.
When you do this, all of the people added to the group will get a notification of an incoming video call from the Snapchat application. As soon as people start joining, the bubble next to their name will turn blue.
If you like, you can put on lenses while you are video calling on Snapchat with multiple friends.
Note
Remember that Snapchat can support video calls with up to 16 people, while for audio calls, you can have 32 individuals on call at the same time without any hassle.
Part 2. FAQs about Snapchat Video Call
Q1. Can you use the filter on a Snapchat video call?
Yes, you can! Start a video call with someone. Once you do, press on your face to get the option of recently used/saved filters. Pick whichever one you like, and it will be applied to your face. You can also swipe from the saved filters to change them during the call.
Q2. How long can I call on Snapchat?
For a Snapchat video, there is a cut-off time of 60 seconds, and then multiple video snaps will start recording. However, for Snapchat video calls, there is no restricting of the time limit, and it can go on for an unlimited amount of time (or at least until your battery runs out)
Q3. Does Snapchat record video calls?
You can surely record a video of yourself and send it to your friends, but video calls can't be recorded. Neither you nor the other person will be able to record the call. Moreover, Snapchat also doesn't record video or audio calls taking place between users.
You might be interested in this :
Tips About How to Add Music to Any Snapchat Video >>
Part 3. Other Group Call Apps you May want to Know
Maybe you want to have a video group call with more than 16 people at one time? Maybe one of your friends doesn't have Snapchat? Whatever the case may be, there are other applications available for video calls as well. Some very famous and useful ones are:
Among other apps, WhatsApp is one application that is widely known for communication. Regardless of whether you want to give someone an audio call, a video call, send texts, or voice notes, all is made possible with this versatile and free application. It can also be used to convert video into GIF. This versatile and user-friendly app has been around for a long time. Moreover, there are tons of privacy settings that can ensure you that you will be having a safe and good time.
All you have to do is make sure that you have the contact number on your phone of whoever you want to contact, and you'll be good to go. Personalize your profile by adding a name, picture, and status to show your contact who's calling. WhatsApp audio calls will also drain your battery at a much slower pace as compared to Snapchat video calls.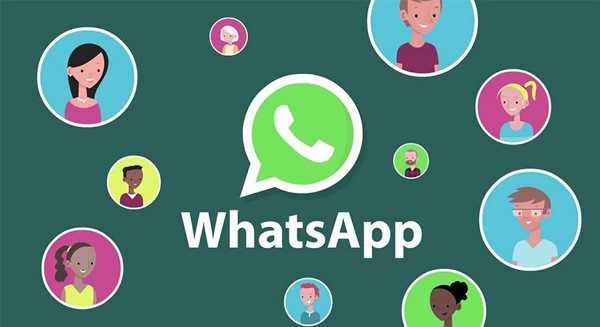 When there was nothing, we had Skype. One of the oldest applications for video calls and conferences is Skype. From being an application used for business purposes to helping people connect from different corners of the world, Skype has proved to be a useful app with an easy interface.
You can send messages, emojis and carry out video and audio calls with your friends. You don't even have to have their name in your contact list, simply type their email or phone in the search bar and call them. However, having names saved in your contact list is always super convenient. Like WhatsApp, Skype, too, is free. You can install Skype on Windows, iOS, and Android.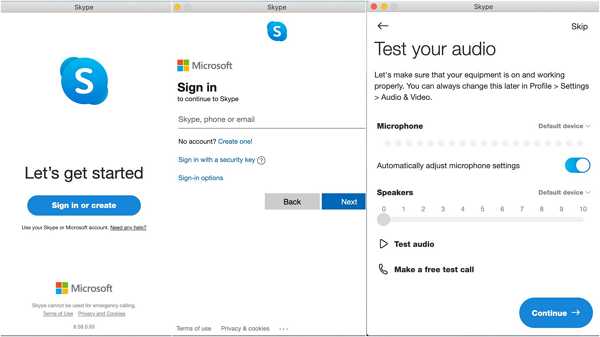 A video calling application that only iOS users can benefit from, FaceTime is an extremely useful application. As the name indicates, individuals who own iOS devices can easily call each other. It is available for all those people who have iOS 4 or later installed on their cell phones. On the other hand, Mac users will need to have Mac OS X 10.6.6 or later if they plan on face-timing their friends or family. You can screen record on the FaceTime when you are using it.
One thing is for sure that Android or Microsoft users will not be able to use FaceTime and will have to opt for other video call applications such as WhatsApp or Skype.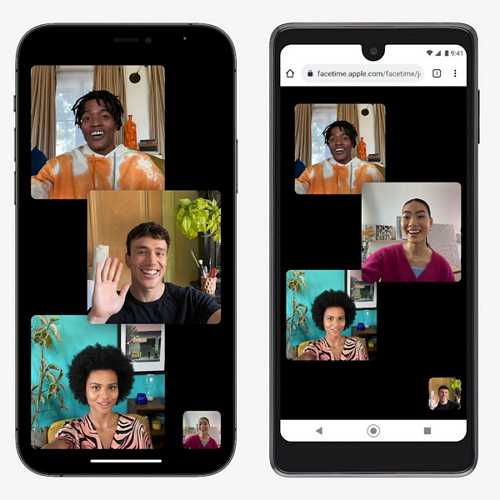 Part 4. Edit Video for Snapchat on Desktop - Filme
No matter how good the Snapchat filters may be, sometimes, to make your video content unique and memorable, you need to put in some extra effort and try desktop editing for detailed work. This is where Filme comes into play.
Here's why you should try it out in Filme:
The Snapchat built-in editing tools aren't as good as professionals would like them to be.

With no desktop compatibility, it limits the experts as the number of features are fewer too.

The variety of Filme features is vast as compared to Snapchat.

It is an all-in-one video editor, which means you can tackle all your editing needs from one place.
Among other editing tools, with Filme, users can easily add music to their videos, try out the huge variety of fonts and colors to add in cinematic titles, refine the audio, use transitions and even create slideshows.
The templates available are also ones that you won't find on Snapchat or other basic editing tools. Make sure to try out the Filme video editor for editing your Instagram or Snapchat videos on desktop or cell phones.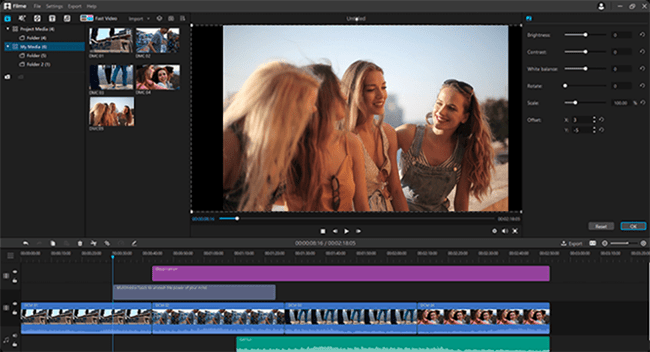 How to use Filme to edit video for Snapchat:
Step 1. To edit your Snapchat video on your desktop, simply download and install Filme application.
Step 2. Lanuch Filme on your computer. Click on the File menu>New Project and click on 9:16. Then import the media files onto Filme via "Media" menu.
Step 3. Select the imported files and add them onto the timeline below. Check on the toolbar where you can edit the videos in a lot of ways, such as trimming, cropping, scaling, speeding up, etc.
Step 4. You can add filters to your content for adding more color or choose just to resize or rotate it. There are tons of other editing tools available as well.
Step 5. After the editing is finished, click on the Export button. You can select any video or audio format.
You can watch this video tutorial to gain some ideas:
Final Words
Calling multiple people on Snapchat is no problem; follow the simple steps above, and you'll be good to go. A must-have for video editors, Filme comes with a huge variety of editing tools, both basic and advance, that can help you level up your game.