Snapchat is based on the concept that the viewer can only see a certain chat for a short period. For some users, this could be a problem because they cannot see the content later. However, you can back up your videos, photos, and chats to your phone. In this article, we will share the complete steps on how to backup videos on Snapchat. We will explain methods to backup your chat, videos, and photos. Let's start.
Part 1. Back Up Photos and Videos on Snapchat
It is quite an issue that the photos and videos you have captured through the Snapchat application disappear once you send them to your friends. If you want to save the captured photos and videos to your phone, there is an easy way to do it; just follow the steps below.
Step 1: Capturing the Video and Photo
Capture the photo or record the video through the Snapchat application.
Step 2: Tap on Save
Before sending this photo or video to your friends, tap on the Save button at the bottom left corner of your screen.
Step 3: Location to Save
Snapchat will then ask you whether you want to save these snaps to Memories only or Memories and Camera Roll as well. Select the option wherever you want to save your photo or video.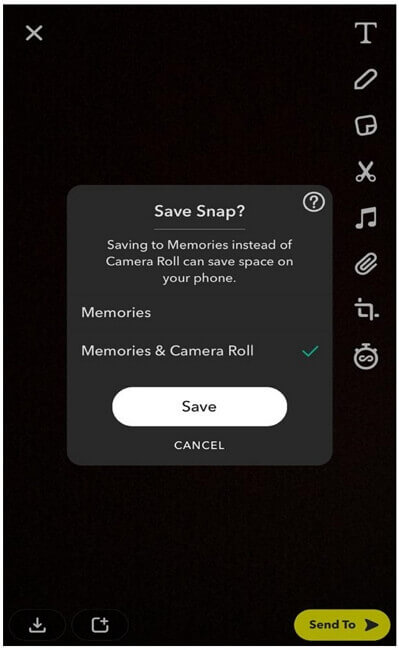 Step 4: View in Your Gallery
Your desired photo or video will be saved in your phone or memories and then can be viewed in the gallery of your phone.
You can also save your own stories by going to your story and then tapping the save or download button in the same way as explained above.
Part 2. Back Up Memories on Snapchat
You may be on the verge of deleting Snapchat but are holding back due to your photos and videos that you might not want to lose and are stored in the Memories folder on Snapchat. Memories is the cloud storage system of Snapchat. What if there is a way to save these Snapchat photos and videos to your phone? There are some simple steps that you could follow to back up your videos and photos to your phone from Memories.
Step 1: Go to Settings
Tap on the Settings icon on the top right corner of your screen in your profile.
Step 2: Tap on Memories
There is a Memories option right below the notifications. Tap on it, and a whole new page for memories will open.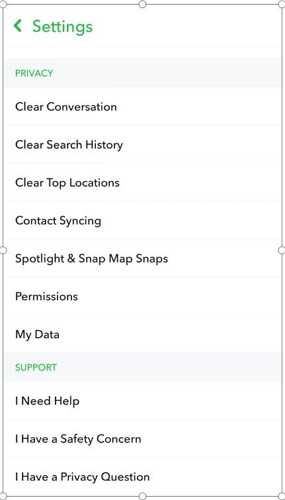 Step 3: Import Snaps
By selecting the "Import Snaps from Camera Roll", you can select the photos and videos that will be imported to your phone from Memories.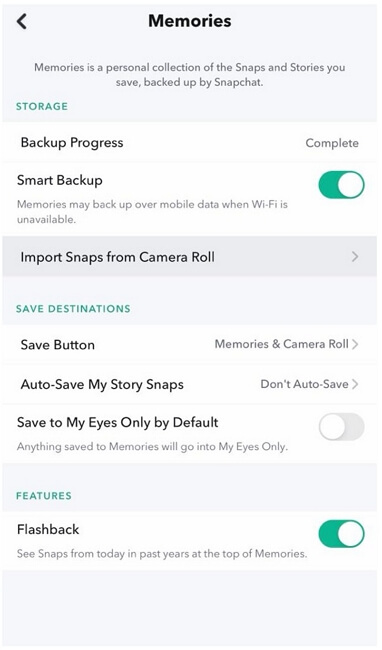 Step 4: Tap on the Save Button
By tapping on the Save button, you can select where you want to save your snaps from multiple options. By selecting Camera Roll, your snaps will be directly saved to your phone.
Part 3. How to Backup Snapchat Chats
Snapchat is designed in a way that every message you send or receive disappears after almost 10 seconds. But what if there is a message that you might want to access after this pre-defined period? Of course, there is a solution to this problem as well. You can save your chat by following some basic steps that are provided by Snapchat. Let's have a look at the steps in detail.
Step 1: Open the Chat List
The first thing you need to do is open the chat list on your Snapchat. Open the application and swipe right. It will take you to the chat list. This will display all the chats you had with your friends.
Step 2: Select a Friend
Now, select a friend or chat in which you want to save any message.
Step 3: Tap and Hold the Message
Tap on the message and hold the screen. You will see a few new options. Tap on the "Save in Chat" option.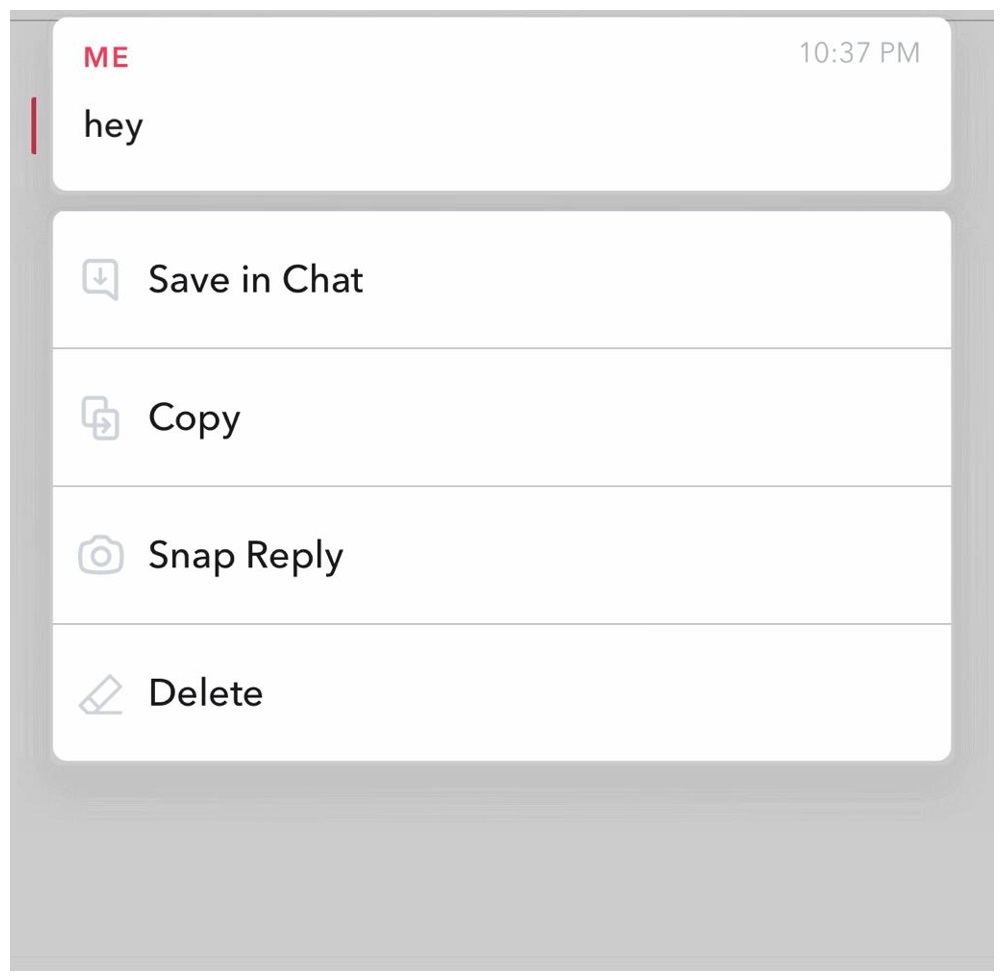 Step 4: Message is Has Been Saved
Now you can close the application, and when you return, you can view that saved message whenever you want. The procedure is the same for the messages received as well.
Part 4. FAQs about Snapchat Backup
Q1. Does Snapchat backup to iCloud?
Snapchat does not directly backup to iCloud. But that does not mean there is no possibility. You can set your snaps to be sent directly from photos to iCloud. There is a possibility that your phone might be set to send photos from Camera roll to iCloud directly. But it would be wise to check this option.
In iOS, it is expected that everything happens because iOS does not deal with separate folders for photos. Open Settings and then tap on Photos and Camera. Make sure that the photos are being synced back to the iCloud photo library.
Q2. How do you recover saved videos on Snapchat?
If you have lost something important or any you need to recover, there is still a possibility to recover your saved videos, photos, or chats through Snapchat. You can simply go to Settings and then tap on the My Data option.
napchat will then ask you to log in to your account by entering your username and password. Once you are logged in, you can see the data that is available in the application, and you can recover it from there, including filters and lenses as well as memories.
Under the heading "Data Available for Download", there are things that you can request Snapchat to access. Once requested, within a day or two, Snapchat will send you an email containing all that information.
Q3. Can you save snap videos to camera roll?
Yes, you can save snap videos to your camera roll. Simply after recording the video, tap on the Save button on the bottom left corner of your screen. Then tap on the Camera Roll option, and the video/photo will be saved in your camera roll.
If you have forgotten to save the video before sending it to friends, you can swipe up the screen to view memories. Tap on the video you want to save, and then you will see three dots on the top right corner. Tap those dots and export your video to your camera roll.
Also Read:
Best Snapchat Video Editing Apps for Android and iPhone >>
Part 5. Recommended Video Editor for Snapchat - iMyFone Filme
Filme is a professional and all-in-one video editor. You can edit your videos like a professional. Surprisingly, you can use it without any prior experience in video editing. It is a beginner-friendly tool with a simple user interface. It has everything you need to create a captivating Snapchat video.
Features:
Filme is a powerful tool. You can create stunning Snapchat videos using its effects, stickers, transitions, titles, GIFs, emojis, and other tools.

You can do almost any type of basic to advanced editing. You can trim, crop, split, adjust speed, rotate, adjust color, record screen, add images, and record a voiceover. It has almost every tool you need to create a perfect video.

You can create a slideshow in Filme within a few minutes. There are some fantastic templates available for almost every purpose. You only need to select the required images.

You can export files in any format you like. You can export in the required Snapchat format, which is the MP4 container, AAC audio codec, H.264 video codec, and 9:16 aspect ratio. You can also adjust other advanced settings.
Pros:

Filme is an easy-to-use video editorfor beginners. Anyone can use it without any hassle.

You can quickly edit your video as everything in Filme is straightforward. You need only a few clicks.

You can add music, sound effects, voiceover, or any sound you like.

The timeline of Filme is quite precise. You can cut, trim, and split videos precisely.

Filme supports almost all popular formats. You can import any video, audio, image, or GIF.

It also works as a video converter. You can convert the video format using Filme.
Cons:

Filme is a paid application, so there will be a watermark in the free version.

It does not have its own music libraryfor now.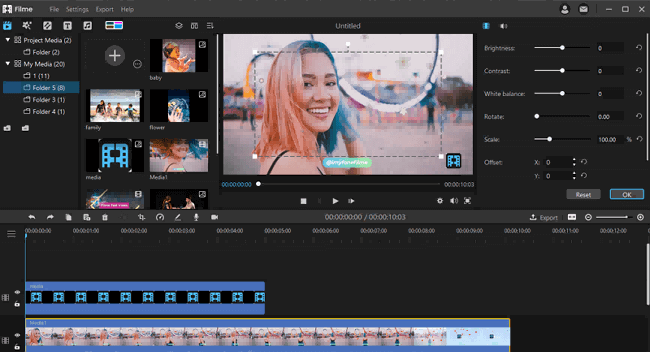 Price:
Filme has different plans available.
Plan
Price (Limited Offer)
1-Month
$19.95 (

$39.95

)
1-Year
$29.95 (

$59.95

)
Lifetime
$59.95 (

$109.95

)
Compatibility:
Filme is available for both macOS and Windows. You can use it on Windows 7, 8, 8.1, and 10. It is compatible with macOS 10.10-10.15. Moreover, you can also use Filme Lite on your iOS device.
Final Words
You can save or backup your videos, photos, and chats on Snapchat if you know how to do it correctly. We have shared the step-by-step methods that you can follow. You can make your Snapchat videos more engaging and captivating via some video editors for Snapchat such as Filme. It is an excellent video editor for beginners. You can use the exceptional features of Filme and create awesome videos in no time.