Do you want to know how to add text to snapchat video from camera roll? If so, then you'll be glad to know that you're in the perfect place! Snapchat itself offers the feature to include text to your snap. This is of great importance as texts make your snap much more recognizable and easy to understand. These texts in snaps also help you communicate with others in a really easy manner.
This article will guide you over multiple ways that you can use to add texts to your snapchat videos. Be sure to read till the end as I'll also acknowledge you on several tips and tricks that'll help you understand further aspects and features of Snapchat.
Part 1. How to Add Captions to Snapchat Videos
If you've been using Snapchat for a while, then you must be aware of the 'Discover' content of Snapchat. This section mainly features videos from major producers such as Buzzfeed, CNN, and others. Snapchat captions need to be burnt into a video or uploaded directly by the content developers.
Captions can be beneficial for informational videos as it allows hard-of-hearing people to easily view and understand the content. One way to create closed captions in the Snapchat app is by linking this video to a captioned video from YouTube or any over video sharing platform. Otherwise, you can also open-caption by burning the captions into the video before uploading it.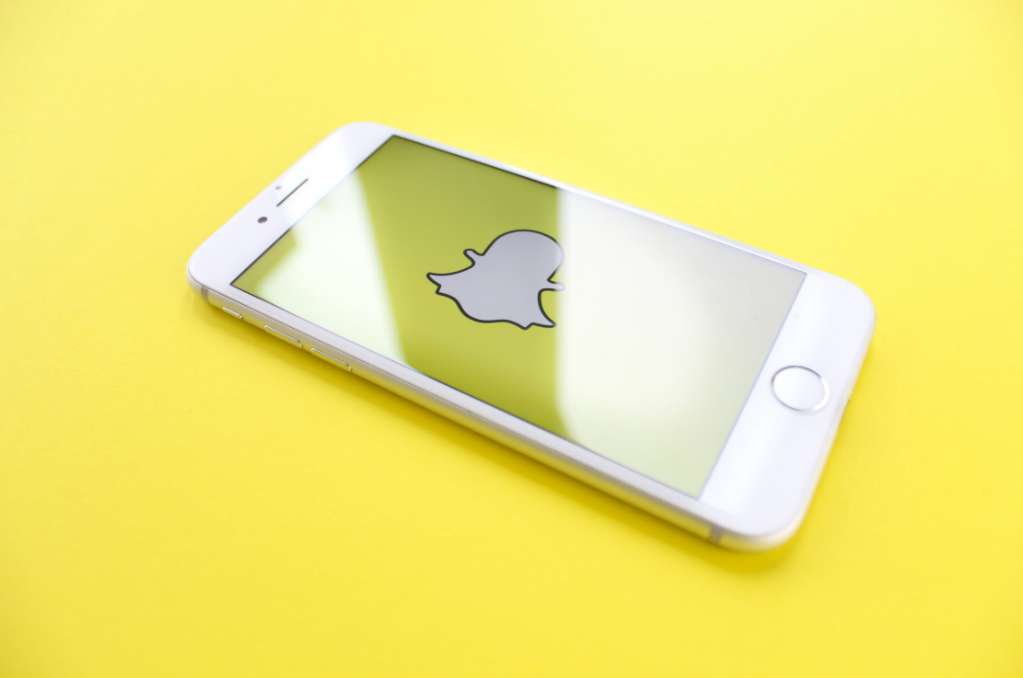 1. How to Add Text to a Snap?
Snapchat allows you to add text directly to a snap in just a few simple steps. As this is done directly from the app, therefore, this method is quite efficient and requires less effort. The steps below illustrate how to add text to a video on snapchat:
Download and install Snapchat on your device. After the download successfully completes, launch the app. Take a snap by tapping the circle in the mid-bottom of the screen or record a video by pressing and holding the same option.

After taking the snap, select the 'T' option the top-right corner.

Next, type the desired text and also choose a font type which you want the text to appear in.

You can also change the color of the text by moving the color slider at the right.

Once you're done finalizing the text, tap on any area outside the text menu to add the text in the snap.
2. How to Add Text to Snapchat Video from Camera Roll
If you have pre-recorded a video and want to know how to add text to snapchat video from camera roll, then this section is for you. In this case, you would need to import the video from camera roll to Snapchat and then, add the desired text. The whole process of doing so is described below:
Launch Snapchat and select the "two phones overlapping" option from the mid-bottom of the page.

Go to the 'Camera Roll' tab and enable Snapchat's access to the camera roll if needed.7

Select the desired image or video and hit 'Edit'.

Next, select the 'T' option from the top-right corner.

Enter the desired text and select an appropriate font for it.

Finally, tap on any area outside the text menu to add the text in the snap.
Part 2. How Do You Put Quotes on Snapchat?
Snapchat is a unique platform that provides users to interact with their friends in multiple ways. One of those ways is quoting the text in your snap stories and videos. By using this feature, you can reply to any of your friend's messages by a photo or video, which makes the interaction more unique than any other application. But the question is how can we use this particular feature? The steps to put quotes on Snapchat are as follows:
Step 1: First, open the conversation on your Snapchat to whom you want to quote in your snap.
Step 2: Now, tap and hold that message which you want to quote.
Step 3: A menu will appear on your screen. Select "snap reply" from that menu.
Step 4: After selecting snap reply, the Snapchat camera will open, and that message will appear on the screen like a sticker. Capture a photo or record a video as a reply to that message. You can also move that message around the screen to adjust according to the picture. When you are done, tap send at the bottom of your screen.
Part 3. Hot FAQs about editing Snapchat video
For this section, we'll answer some queries related to how to add text to snapchat video from camera roll. Be sure to briefly go through the questions below to make this process more clear to you.
Q1. How to Find the Balance Between Captions and Subtitles in a Snap?
There is a special balance between captions and subtitles in Snapchat to ensure that the viewers don't lose interest in the content. To reach this balance, it's highly recommended to reach out to an organization which turns recorded audio into captions and subtitles.
Q2. Why Don't I Have a Pinned Conversation in Snapchat?
At this time, the pic conversation feature is only available for iOS users. In case you use an Android device, you won't be able to pin a conversation in Snapchat.
Q3. How Long Does a Text Message Stay on Snapchat?
Snapchat servers are designed to automatically delete all text messages as soon as both the Snapchatters leave the conversation. However, you can alter this from conversation settings and make set the deletion time to 24 hours.
Q4. What is a Direct Snap in Snapchat?
A direct snap is a snap taken live and sent to a desired account using blue icon at the bottom-right corner of the snap.
Q5. What do Differed Snap Colors Mean?
The different snap colors represent different types of messages. Red represents a snap without audio, purple is wit audio, blue is a chat, and grey means pending.
Part 4. Better Way to Add Text to a Video - iMyFone Filme
As you must've noticed yet, adding text to a Snapchat video is a really important feature. Although the method mentioned earlier might be a little complicated for some, you don't have to worry as I've got the perfect alternative method for you. Perhaps, you should try using a suitable video editing software for this purpose.
iMyFone Filme is an amazing video editing software that allows you to do this in just a few simple steps. It is easy-to-use and will make this process much simpler and efficient for you. Here, I'll guide you on how to add text to snapchat video using Filme.
Filme allows you to add texts to your videos in three separate and unique ways. These texts can be of different purposes and this guide will show you how exactly you can add each texts of each kind. With that said, let's not waste any more time and get straight into the step-by-step guide.
How to Add Text to a Video using iMyFone Filme
First and foremost, you must download and install the latest version of iMyFone Filme on your computer or laptop.

Import the video over which you want to add the desired text. For this, select the 'Import media here and apply it to multiple projects' option. Browse and select the video file which you want to import.

Hover your mouse over the imported video and select the '+' option to include it to your timeline.

Next, select the 'T' option from the top menu bar to enter text style tab. Select whether you need to add Title, Bottom Subtitles, or End Subtitles. Select the text font that you need and tap the '+' option or right-click on it and select 'Apply' to import it.

To edit the text, double-tap the text frame from the Timeline to open the text editing panel. Here, you'll be able to define the size as well as the font of the text. You also need to enter the text that you want to show. Hit 'OK' once done.

After the text has been added, you must finalize the changes by exporting the edited video. For this, go to 'Export' from the top-menu and select 'Export Video'. Enter the necessary details, such as file name, destination, capacity, and more, and hit 'Export'.
Take a look at the video to see how to use Filme to add text to video for Snapchat:
Key Features Of Filme
Now that you know how to make text move in Snapchat video with iMyFone Filme, it's essential that you understand some other ways that Filme can become useful to you. Below are some of the most remarkable features of Filme.
Filme allows you to perform most basic video editing tasks with ease in just a matter of seconds. You can crop, rotate, trim, resize, and slow your video with Filme.

If you want to set up a complete video with minimum effort, then Filme's Fast Mode will surely please you. With this feature, Filme automatically creates an amazing slideshow of your selected images and clips.

Filme specializes in special effects. You can beautify your video with the help of classic filters and interesting animations.

Filme allows you to transition from one video clip to another in a very natural manner. You can choose from multiple transitioning effects and use the one which seems appealing to you.
Conclusion
To sum up, the importance of texts in Snapchat videos is quite clear to those who communicate with Snapchat quite regularly. In my personal opinion, the best possible method to accomplish this is with the help of a good video editing software such as Filme.