Gone are the days when playing a simple Happy Birthday song would cut it for you. That's not enough, right? You need a spot-on and quite updated birthday playlist to grace your birthday party.
Worry not as we have compiled the best birthday video song tracks that you can add as background music of your birthday videos or slideshows. Pick a few that reflect your lifestyle to wrap up another year - and enter the new year with a bang.
Part 1: 20 Best Songs for Birthday Video or Slideshows
Apart from the "Happy Birthday to You" song, there're a plenty of birthday party video song that can add meaning to your birthday party.
If you want to make a cool birthday slideshow,i would recommend iMyFone Filme for best birthday slideshow maker to store your birthday memory.You need use iMyFone Filme on computer,so download Filme on computer to make birthday slideshow now.
Use iMyFone Filme to make birthday slideshow,subscribe Filme YouTube to get more video editor ideas
Below is a comprehensive list of the top 20 songs that will get you in the mood.
1. The Beatles, "Birthday"
Released in 1968 by The Beatles, this song is still used by thousands of people in birthday videos. It reflects happy and fun times with your loved ones.
2. Stevie Wonder, "Happy Birthday"
This song was originally directed to celebrate Martin Luther King's birthday as part of a campaign to recognize the day as a nationwide holiday.
3. Lesley Gore, "It's My Party"
In the song, Lesley reminds all the guests that it's her party and she'll do what she wants and what makes her happy.
4. Loretta Lynn, "Happy Birthday"
This song is one of the greatest hits of Loretta Lynn. She wishes a happy birthday (and fond farewell) to her ex.
5. Destiny's Child, "Birthday"
Sung by Beyoncé and Co, this happy birthday video song wishes you a great day and motivates you to celebrate it with full zeal and zest.
6. They Might Be Giants, "Older"
"You're getting old and older and it's happening sooner than ever." You can't do anything about it - so enjoy.
7. 50 Cent, "In Da Club"
Released by 50 Cent, "Go shorty, it's your birthday" is too familiar a song and a good choice for people who love gangster raps.
8. Happy Birthday - Minions
Want to play a funny happy birthday song video on your birthday? Play minions wishing you a happy birthday with balloons flying around.
9. Sufjan Stevens, "Happy Birthday"
The best time to play Stevens's slowly-finger-picked b-day song is when the guests leave and you want to reflect how mean life can be.
10. Rihanna, "Birthday Cake"
Rihanna asks you to put your name on the cake and eat a lot of cake on your special day.
11. Katy Perry, "Birthday"
Released in 2014, Katy Perry's lyrics are good enough to bring a smile on your birthday even when nothing is going right in life.
12. Don McLean, "Birthday Song"
A perfect song to play while blowing the candles. It reflects some of the emotions are better left unsaid.
13. Dethklok, "Birthday Dethday
A huge fan of heavy metal music? It's the b-day banger you've been waiting for a whole year to rock your day.
14. Blur, "Birthday"
Not many of your loved ones have attended your birthday party which made you sad and "feel too small."
15. Maxi Priest, "Birthday"
Hey, don't worry. It's your birthday. Don't be sad - PLEASE. Enjoy the moment.
16. Selena Gomez, "Birthday"
Party like everyone should know it's your birthday. This song also works when you want free cake.
17. Madonna, "Birthday Song"
One of the best songs for baby birthday video. It has a kind of lyrics that a child would shout out at their birthday party - full of zeal, exuberance, and happiness.
18. Frankie Cosmos, "Birthday Song"
Even if you have turned I year older, you're still the same, full of energy guy - and still refuse to do what your boyfriend wants you to do.
19. Disneyland Birthday Song
A group of four men funnily wishing you a happy birthday is bound to bring a smile to your face.
20. It's My Birthday - will.i.am
Since it's your birthday, you'll spend money and do crazy things to make it memorable.
Also Read:
Best Songs About Kids Growing Up >>
Best Songs for an Awesome Baby Slideshows >>
Part 2: Creative Ideas for Birthday Video Celebration
Want to make the birthday of your loved one even more memorable? Why not deliver a personalized birthday video to make them feel special and loved? Videos are the easiest and most creative ways of adding a personal touch to your loved one's birthday.
We've rounded up the 4 best birthday video ideas that can brighten anyone's day:
Idea 1: Create A Birthday Album
If it's your child's first birthday and you want to make it special, try making an eye-catching birthday album. Merge cute videos and photos of your baby since their birth and create an adorable presentation.
A spot-on song for little girl birthday video can take the video album to the next level. Find cute baby birthday video templates that you can directly use.
Idea 2: Make A Timeline Slideshow Video
What can be more exciting and fun than creating a birthday video slideshow showing different phases of your boyfriend/girlfriend. Dig into their social media accounts, contact their friends and family to gather the oldest possible pictures, and present them in the form of a slideshow.
It'd a lot better if you could find photos and short videos of their past birthdays and arrange them in chronological order to show how they grew with time.
Idea 3: Reflect Their Feature Passion
This is a fun birthday video idea for the birthday of your lover. Given you already know their wishes, goals, and passion, gather videos and photos that resonate with their interests.
It won't take you long to collect a plethora of pictures of their work and use a video editor to develop a creative video illustrating their growth over time. Use funny captions and stickers including their achievements in the video.
Idea 4: Share a Favorite Memory
Got your phone gallery full of static pictures of the loved one but no videos? Fret not and create a sure-to-please masterpiece video using the photos of the most memorable trip or journey you have had together.
Apart from reminiscing about the good time spent together, it also shows you value the relationship and have put a great though birthday greetings video.
Part 3: Best Birthday Video & Photo Slideshows Maker- iMyFone Filme
As explained, birthday video gifts make your loved one's birthday unique and give them something they can remember for years to come. All you need is a professional video editor and slideshow maker like iMyFone Filme to ignite your birthday videos.
This powerful tool is equipped with all the editing features that make it a one-stop software to compose stellar birthday videos.
Key Features of Filme
Below features justify why iMyFone Filme is the best birthday video editor:
Multiple editing modes

Advanced fast video mode

Offers dozens of birthday video templates

Unlimited birthday video effects, transitions, and themes

Thousands of soundtracks and effects that you can add to videos with just one-click

Easily adds text, stickers, and funny captions to birthday videos

All basic video editing features including rotate, crop, trim, split, and so on
Pros of Filme
Easy to use for not-so-tech-savvy users

Compatible with all formats

Light in weight and doesn't slow down your computer

Instant preview of slideshow effects while editing
Let us discuss how to make a birthday video with song and photos using iMyFone Filme:
Step 1
Once downloaded, install and launch iMyFone Filme on your computer.
Step 2
Filme lets you easily create a birthday video slideshow with music. For that, hit on the Fast Mode option on the Home interface to open the Fast Mode workspace.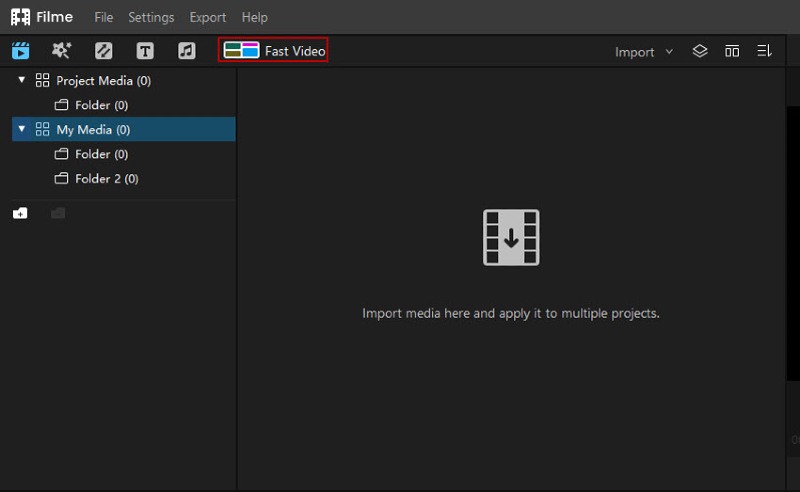 Step 3
Now, you'll see various templates in the left tab. Click on the "Birthday" option under All Templates to bring it up in the preview window.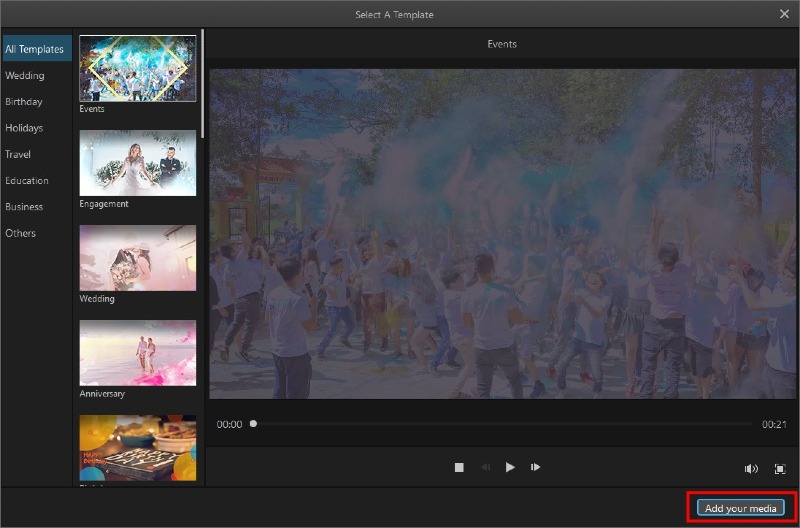 Step 4
Now, click at the center of the screen to load the videos/photos of which you want to make a slideshow. Use the preview option to view the slideshow.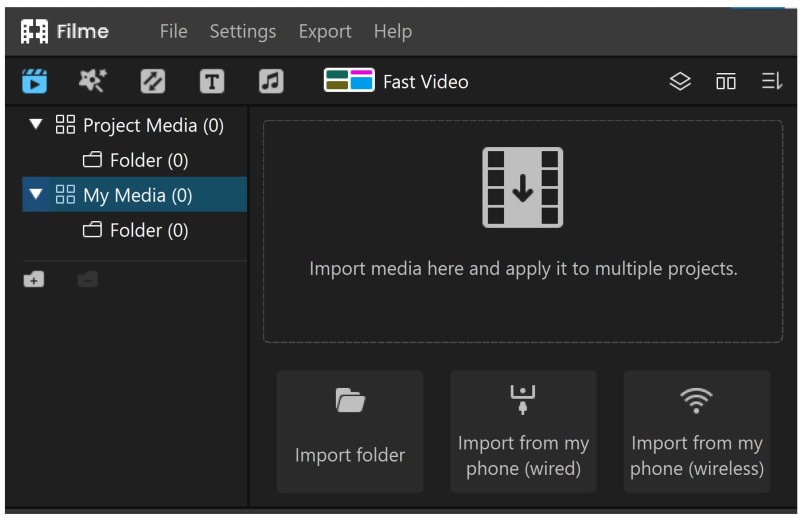 Step 5
The program will show multiple files on the interface. Drag and drop a media file to rearrange its order.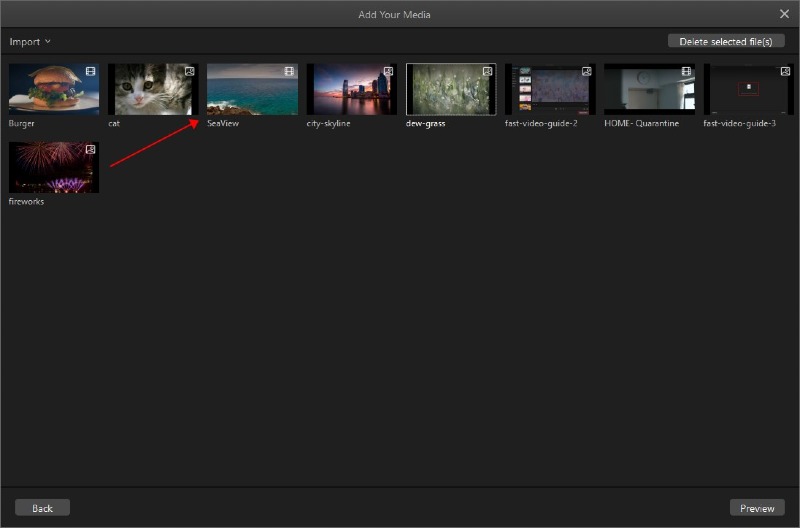 Step 6
Now, preview the video. Use the clock icon to adjust the duration. Here, users can also adjust the volume.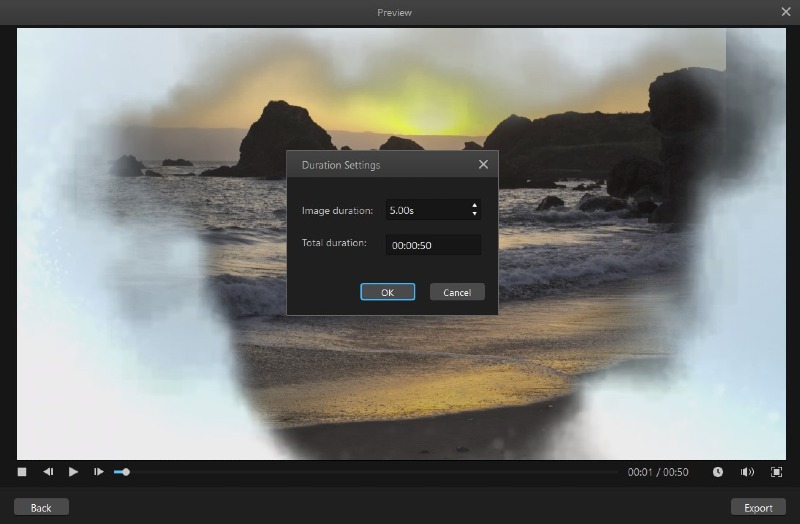 Step 7
When you're done editing, hit on Export to save it on your computer.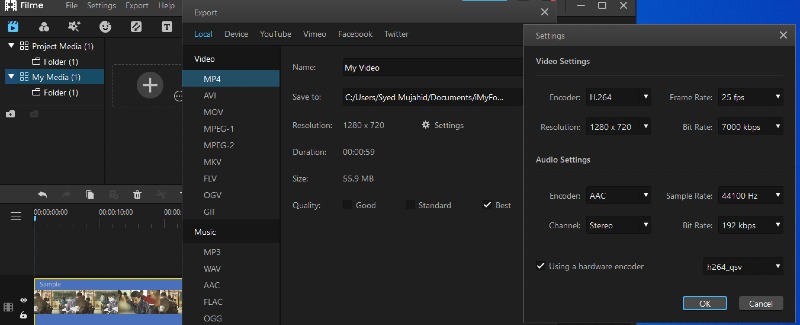 Final Words
To wrap it up, you can create a truly memorable birthday video gift for a friend or a loved one using the aforementioned creative ideas.
Use iMyFone Filme to translate your birthday video idea into a one-of-a-kind birthday gift. It offers dozens of birthday templates and stickers to begin editing the videos from scratch and create a true masterpiece.

iMyFone Filme
Release Your Creativity with Best Video Editor iMyFone Filme!
Download Now