Birthdays hold a special place in our hearts, marking milestones and celebrating the joy of life. These cherished occasions bring friends and family together to share laughter, love, and heartfelt moments. One tradition that stands the test of time is the singing of the iconic "Happy Birthday" song, a melody that unites people across cultures and borders.
In this essay, we explore the reasons why an AI Happy Birthday song generator has become an essential tool in modern-day celebrations, and recommend several generators to make AI birthday songs.
Part 1: Some Types of Birthday Songs
Birthday songs come in various forms and styles, each designed to celebrate the special day of a loved one or to set the festive mood of a birthday party. Here are some types of birthday songs:
Traditional Birthday Song

Personalized Birthday Songs

Pop and Contemporary Birthday Songs

Children's Birthday Songs

Religious Birthday Songs

Electronic and Remix Birthday Songs
Each type of birthday song brings its own charm and sentiment to the celebration, making birthdays an even more joyous occasion to cherish and remember.
Part 2: Reasons: Create Our Birthday Songs by AI Generator
Using an AI generator to create personalized birthday songs offers an innovative way to celebrate special occasions. With the ability to tailor the song to the individual's name and preferences, AI-generated birthday songs add a heartfelt and unique touch to the celebration.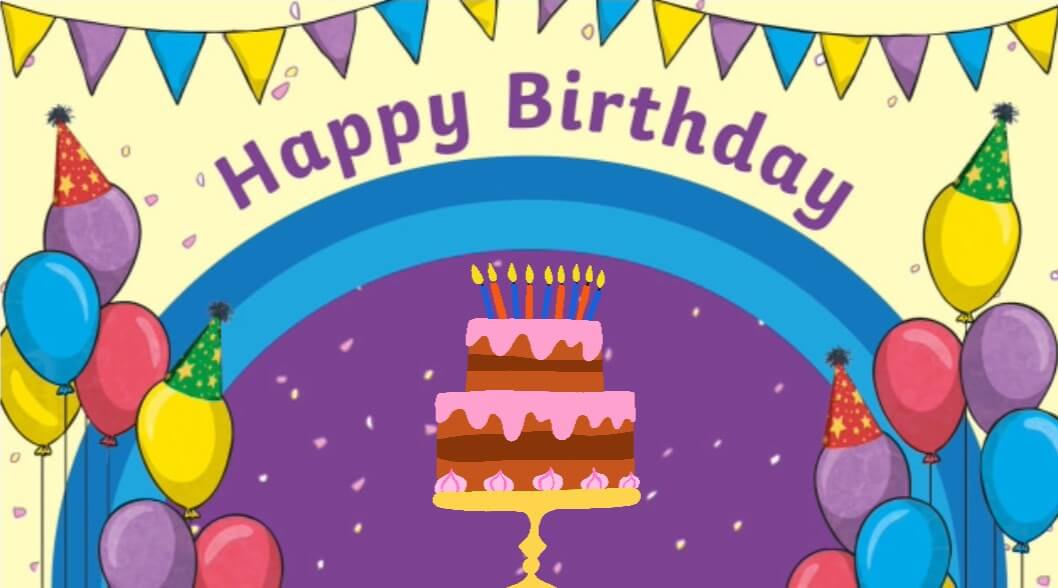 The diverse musical styles, high-quality sound, and effortless process make it a fun and cherished experience, ensuring the birthday person feels truly special on their special day. Whether for a private surprise or a group celebration, AI-generated birthday songs become everlasting gifts, treasured keepsakes that evoke joy and happiness for years to come.
Part 3: Birthday Song Generator - How to Make AI Birthday Songs
With MusicAI's powerful technology, users can now create personalized AI birthday songs that incorporate the recipient's npreferred musical style, making each celebration uniquely special. Additionally, MusicAI's AI cover song generator allows users to transform classic tunes into heartfelt birthday covers with artist voices, adding a touch of creativity and joy to the birthday festivities.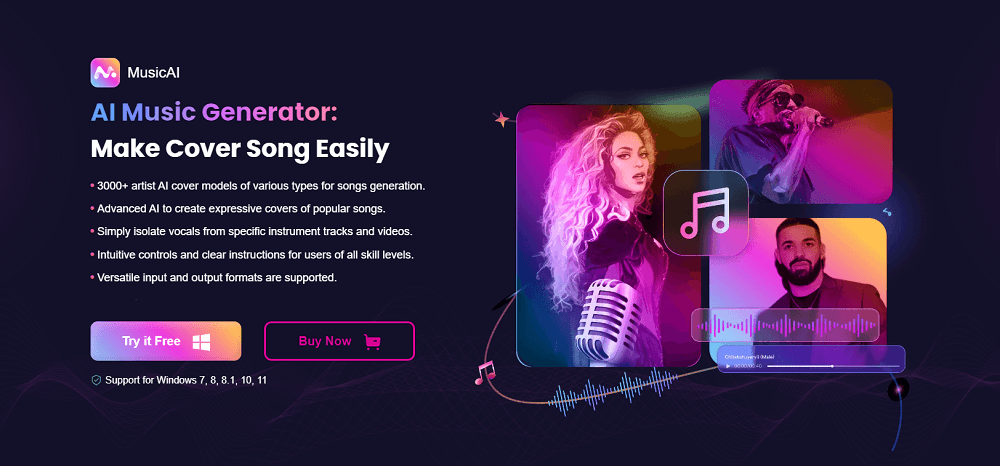 Easy Steps to Make AI Birthday Song:
Step 1: Download and install MusicAI on the web, then Hit "AI Covers".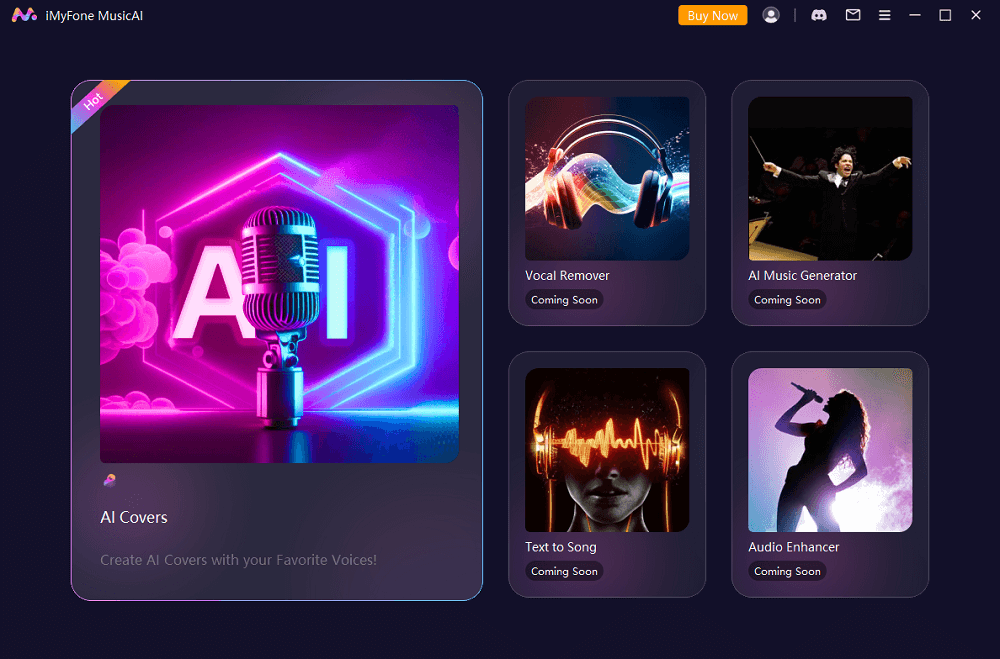 Step 2: Select the artist voice you prefer and next upload your song file, click on "Start".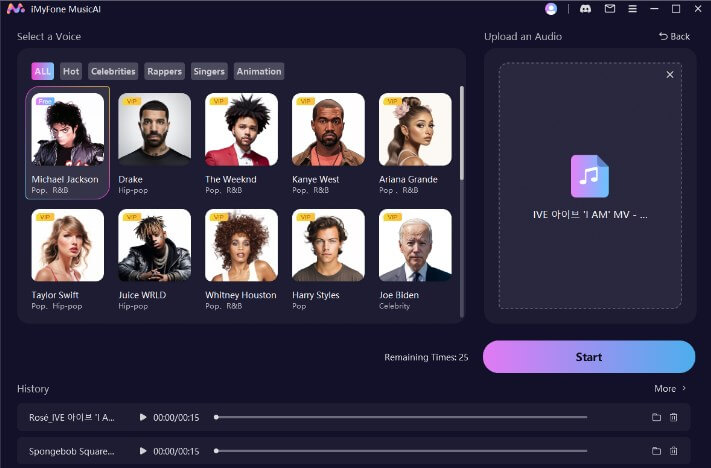 Step 3: Wait for few seconds, you can listen to the birthday song and export it.
Key Features:
Cover your favorite songs in your preferred voice.

Support to generate AI birthday songs in various genres such as metal, pop, R&B in near future.

We are dedicated to providing regular updates with a wide selection of AI models for you.

Get ready for the funtions including vocal removal, text to song, audio enhancement and AI compositing.

Enjoy the convenience of multiple supported input and output formats.

The flexibility to preview and download your creations.
Mubert offers a delightful experience of generating happy birthday songs like never before, using its new AI music generation technology. With Mubert's AI song creation feature, you can have personalized and heartwarming birthday tunes to make every birthday celebration extra special and memorable.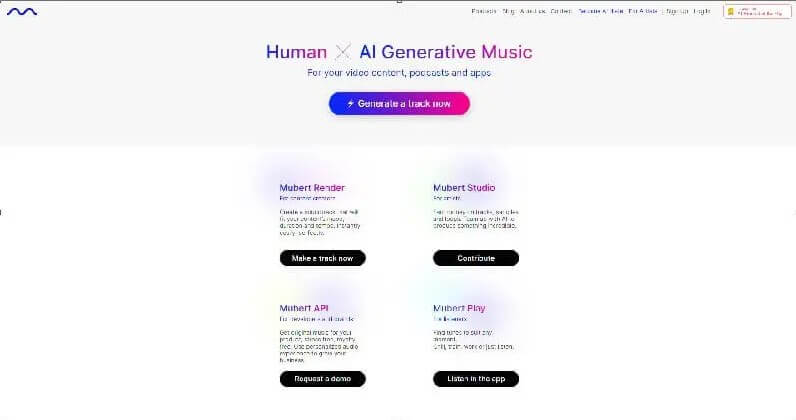 How Mubert Make Birthday AI Songs:
Step 1: Enter your desired prompt or selecting genres, moods, or activities that resonate with you.
Step 2: Customize the track's duration to match your specific requirements.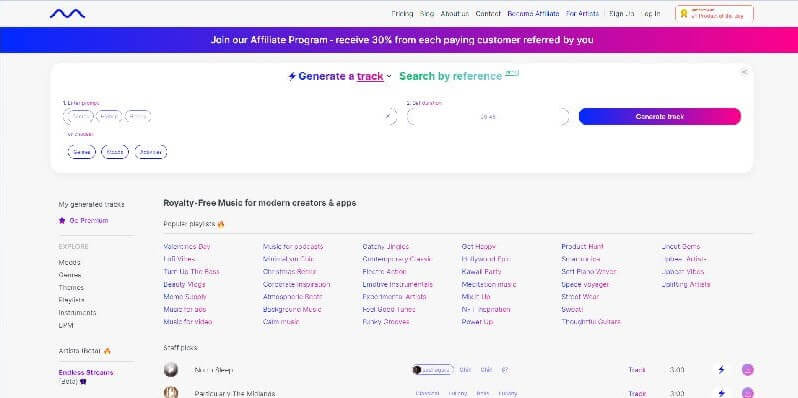 Step 3: The AI will generate personalized birthday tracks.
Key Features:
Royalty-free music.

A vast collection of NFT soundtracks.

Multiple music genres to suit any mood or project.

Celebrity songs like Christmas for your needs.

Powerful API to infuse music into your product.
Part 4: Hot Topics about AI Birthday Song Generator
1. Can I add my preferred styles into the AI-generated birthday songs?
Yes, many AI-generated birthday song generators offer the option to customize the musical style according to your preferences. You can often choose from a variety of genres, such as pop, rock, jazz, classical, or other styles, ensuring that the generated birthday song aligns perfectly with your preferred musical taste. By incorporating your preferred styles, you can create a personalized and memorable birthday song that truly resonates with both the celebrant and yourself.
2. Can I cover birthday songs for my friend with her favorite star voices?
Absolutely! With MusicAI, you can cover birthday songs for your friend using her favorite star voices, creating a truly special gift. The advanced AI technology of MusicAI allows you to select from a wide range of celebrity voices, enabling you to mimic her favorite stars and serenade her with a birthday song like never before.
3. Is the use of the generated happy birthday songs free?
The availability and pricing of happy birthday songs generators may vary. Some generators may offer basic features for free, while others may have premium versions with additional customization options for a fee.
Conclusion
In conclusion, the popularity of AI birthday songs can be attributed to their ability to breathe new life into a time-honored tradition, offering a unique and personalized musical experience. As individuals seek creative and heartfelt ways to express their birthday wishes, AI generators step in as innovative companions, tailoring songs to suit each celebrant's preference.
MusicAI stands out as a prime recommendation. It enables users to craft AI-generated birthday songs that resonate with their loved ones in a truly extraordinary way. MusicAI empowers users to create personalized covers and innovative renditions, infusing each birthday song with the voices of beloved stars.