Are you thinking about wishing your loved one in a new way? We are here with some exciting ideas that can surprise the celebrant and make him/her happy. You can use any of the ideas, and we will also share an amazing tool that can help you create birthday videos according to the selected idea. Let's jump into it.
Top 13 Birthday Video Ideas
1) Slideshow
Slideshow is the best idea to make someone happy on his/her birthday. You might have some images of the celebrant, so you can gather them all and create an amazing slideshow.
Creating a slideshow is not difficult anymore. You can use Filme as it has several birthday slideshow templates. These animated templates give an awe-inspiring look to the slideshow and make everything easy and quick. You only need to add images to it, and your slideshow is ready to make the celebrant happy.
You can share this slideshow on social media or in a private message. It can also be placed on social media status and stories. Make sure to use a birthday song in the background.
2) Recording a Message
A few simple words can bring overwhelming happiness and a big smile to the face of the celebrant. It could be a piece of advice, message, explanation of your love, or anything that you find emotionally connected with the person. You can talk about any beautiful moment that you had spent together. You can give blessings and wishes. Keep in mind that the message should be personalized; it should be connected and relevant to the celebrant.
Creating this type of video is super easy. You just need to grab a camera or smartphone to record your message. Later, you can edit the video in a video editor.
3) GIF Birthday Card
You can create a simple/static birthday card, but it is better to have a GIF card as it will be more attractive and engaging.
If you think creating a GIF is difficult, we would like to tell you that it is not. You can transform any video into GIF and make a birthday card from it. For ease, you can use Filme. You can pick the desired background, add some text to wish the celebrant, and place some pictures. It is good to use some GIF stickers on the card to make it more appealing; Filme also has a wide range of stickers. After all, you can export the file in GIF. You can also turn your birthday slideshow into GIF.
4) Story
We all have a story from our birth to date. If you know the celebrant from his/her birth or early age, you can create a story. For instance, you can start from the birth, then the first birthday and the list goes on. You can make everything like a story and narrate it using your voice. The celebrant would love to recall the lovely moments of the past.
5) Family Members/Colleague Combined Messages
It is an amazing idea to collect the birthday messages from all family members or colleagues and gather them in one video. Even if your family lives far away, you can get video messages in short clips and then combine all of them to create a perfect video with background music, text, effects, stickers, and transitions.
Office colleagues can also follow a theme. They can wear a prop, grab posters, and cheer together. All these things make the celebrant happier.
6) Sharing a Memory
Memories are personalized, and they take the celebrant back in the past. If you have any beautiful and worthy memories with the celebrant, you can explain and share your feelings about that. For instance, if the celebrant has helped you in hard times, you can thank him/her again on the birthday to make him/her realize that you are still grateful. Memories can be anything, such as vacation trips, parties, and office tasks.
7) Birthday Gift Surprise
If you have planned something, it is a good idea to reveal it in a video along with birthday wishes. For instance, if you have planned a trip, you can create a video to wish the celebrant and reveal the surprise in the end.
It is also the perfect idea for kids. If you have bought something for him/her, you can show it in the end. It will make him/her surprised.
8) Sing a Birthday Song
This is the simplest idea to make someone happy on his/her birthday. You can sing a birthday song and record yourself. You can also record the song along with your family or colleagues.
9) Quick Glimpse of the Journey
You must have a lovely journey with the celebrant. For instance, you are working with him/her for a long time. There will be many beautiful memories that you have gathered. If you have images of those memories, this would be a great idea; otherwise, you can recall those memories in a message.
You can gather those images and create a slideshow. It is a good idea to recall those moments and share something you still remember and are grateful about. It won't take much time, but it will surely surprise the recipient.
10) Say Something About the Celebrant
You might have something to say about the celebrant, such as praising the personality, honesty, or any other quality. Birthday is the right time to do that. You can share your thoughts and experiences, such as what you like about him and what you find praise-worthy. Record a video for that; you can also do it collectively with friends and family members. Everyone can say something to make the person happy.
11) Birthday Quotes
There are many birthday quotes, and you can pick the ones that can make the celebrant happy. Gather all the quotes you like, along with some images of the recipient. Make a video with the help of images and insert quotes in the form of text.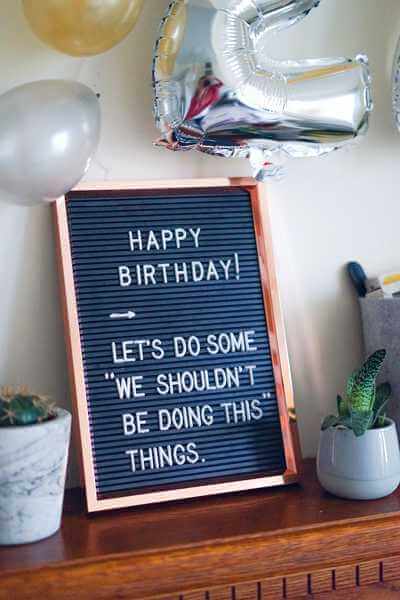 12) Year in Review
We can share the memories and moments that are clicked during the whole year. From the last birthday to the present, you can gather all memories. It could be videos, pictures, and messages. You can review the whole year and remember things that you did together. You can list the achievements of the celebrant and other moments that are worth recalling.
Best Video Editor to Make Birthday Videos - Filme
Filme is the perfect video editor for making any kind of video. You can create stunning videos for birthdays without any expertise and prior experience. The best part is that Filme offers all video editing tools to create different videos. You can use any of the above ideas that we have shared and create a video using Filme.
Features:
Slideshow Maker
The slideshow maker of Filme is ideal for any occasion, including birthdays, parties, anniversaries, engagements, events, etc. There are different templates for creating a birthday video. You can add images to the video, and your video is ready. You can add music and control the duration of the slideshows. Moreover, the slideshow can be further edited in the video editor to make it more appealing.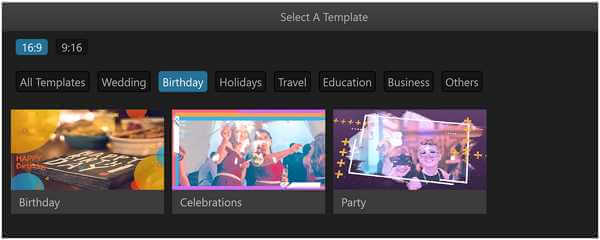 Effects, Filters, Transitions, and Stickers
Filme has a separate library for filters, transitions, stickers, and effects. You can use these to make your birthday videos more lovely. The transitions are perfect if you are joining multiple video clips together. You can add all these objects and styles with one click.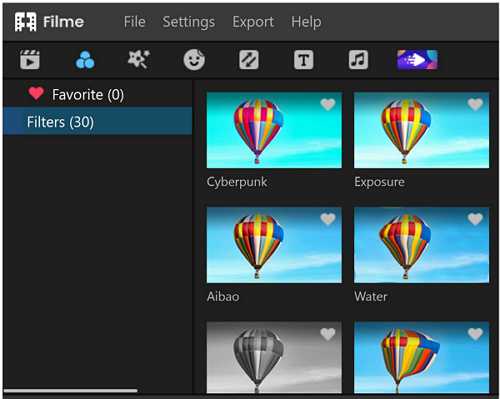 Voiceover and Voice Changer
You can record your voice in Filme. It will help you narrate everything easily. The best part is that you can change your voice in real-time. If you want to change your voice and make it different, such as scary or funny, you can do it with Filme.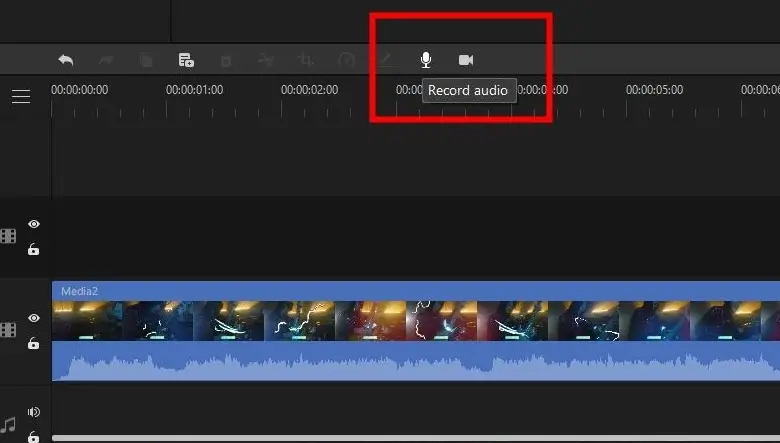 Watch this video to see how to use Filme to make a stuning birthday video:
Final Words
It is a feasible and fantastic idea to make a birthday video for your loved one. It is a nice way of expressing your love and feelings. We have listed some excellent ideas to make the birthday special. You can pick any one of them and use Filme to implement the concept. Filme is an all-in-one video editor to make your videos eye-catching. It will save you a lot of time.