Meme makers try to find new tools and ideas that can help them create awesome GIF memes. GIFs are more attractive than still images as they convey the message more clearly. In this article, we are going to list the top 11 GIF creators that meme-makers must try. These tools will help them discover new features and easy ways to make engaging memes. We will also share the features, user comments, limitations, price plans, and video guides. This will help you in choosing the best tools for your memes. Let's start the discussion without further delay.
Part 1: Best GIF Meme Maker to Create GIF Meme - iMyFone Filme
iMyFone Filme is a video editor, so it has the power to create excellent GIF memes. You can create any type of video you like and then export it in GIF format. It will make your GIFs more attractive and engaging. You can also use Filme to create memes in  Valentine's Day.
Watch video tutorial to see how to learn how to create GIF using Filme
Features:
Filme offers you basic to advanced video editing tools that help you create awesome GIFs like a professional.

You can add text, effects, transitions, animations, and anything in the video like a professional. There are tools for trimming, splitting, cropping, speed, and many other purposes.

It is a beginner-friendly tool, so anyone can use it without any prior experience in video editing. It has a simple and user-friendly interface.

You can create GIFs of any aspect ratio or size and add GIFs to video.
User Comments:
Users love to use Filme for creating GIFs because it has many features and tools that make the GIFs stunning. Moreover, it is easy to use and saves a lot of time.
Steps to Create GIFs Using Filme
Step 1: Open Filme on your computer. Go to File>New Project and select the aspect ratio according to the platform where you will use the video. 
Step 2: Import the file by clicking on the Import button. You can import videos from your computer or directly from your mobile phone. You can also import images if you want to add them to the video.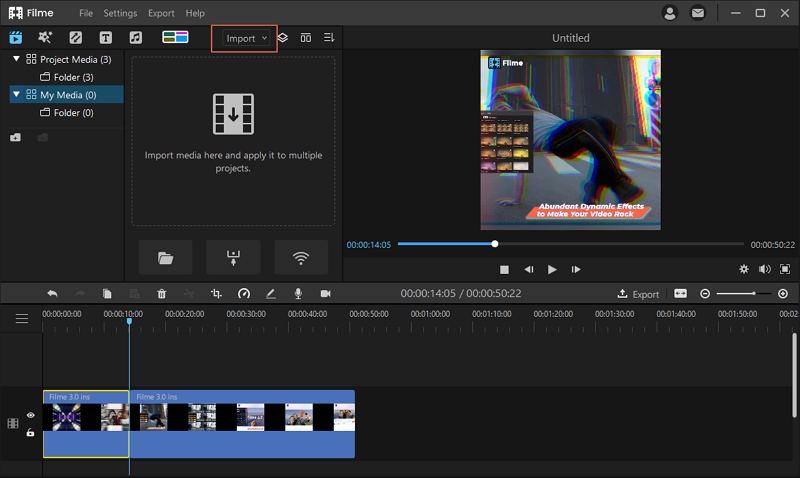 Step 3: Once the videos are imported, you can drag them to the timeline. Adjust their time and duration on the timeline.
Step 4: You will see some tools over the timeline. You can use them to crop, change speed, split, cut, record video from the camera, and do other edits, such as brightness, rotation, contrast, and white balance. You can also add effects, transitions, and animations from the top toolbar.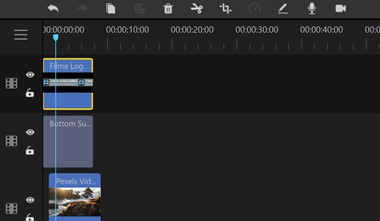 Step 5: When everything is done and looks perfect, it is time to add text to the desired places. Move the handle on the timeline to the instant where you want the text. Click on the Text menu at the top and select the desired style. You can add as many texts as you like. Click on the text on the timeline. Now, you will have editing options on the right. Edit the text. You can select font, font size, alignment, and other options.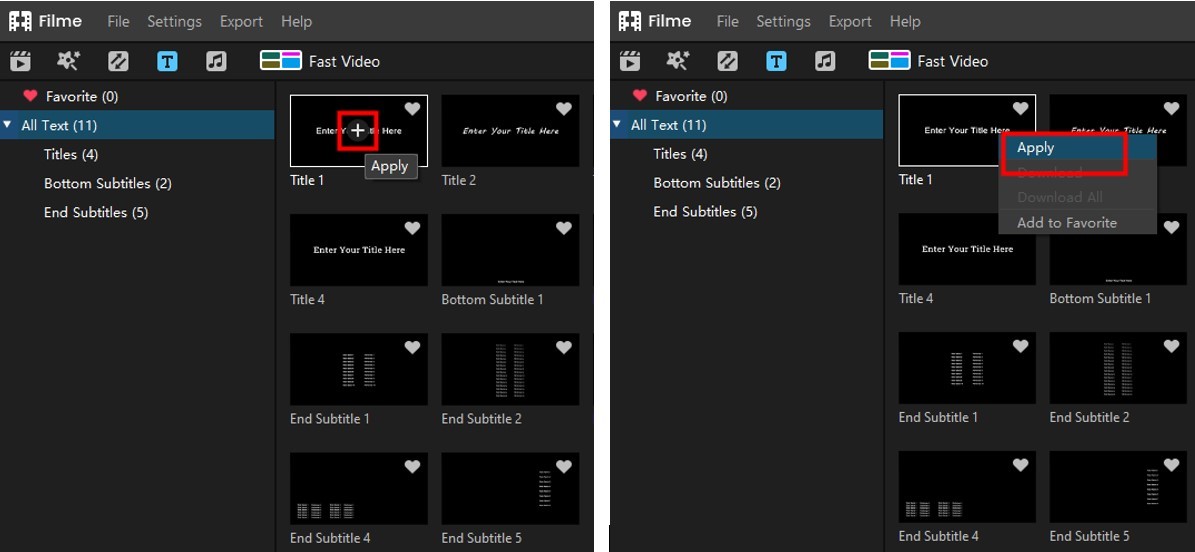 Step 6: See the preview of the video. If everything is perfect, click on the Export button over the timeline. Select the GIF format in the Video section. Go to Settings to change resolution, FPS, bitrate, and other settings. When you are done, click on Export.
Part 2: 3 GIF Meme Makers You Can Try on Desktop
GIF Animator is an application available on the Microsoft Store. It is exclusively for Windows. It can help you create GIFs from images. The best part is that it is a free tool, so you can use it without paying anything.
Features:
It can join different images to create a GIF. The images can also be frames of a video.

There are six formats supported, including exif, bpg, bmp, tiff, png, and jpeg. The images can be used with a frame delay feature present in the tool.

It is a quick tool that allows you to join images and create an appealing GIF.
Limitations:
You can only join images in it. It does not support videos.

The images should be ready with texts and every type of editing. This tool cannot add text or do anything else.

It can only put a delay in the frames. It is just an image joiner that joins images in an infinite loop.

Only for Windows 10
User Comments
Users prefer this if they want to convert images into GIFs. It creates an infinite loop of images. However, you cannot do any editing in the tool.
This is another tool for Windows that is for creating awesome GIFs. It is not only an image combiner, but it is also a GIF editor. It creates GIFs from images and as well as videos.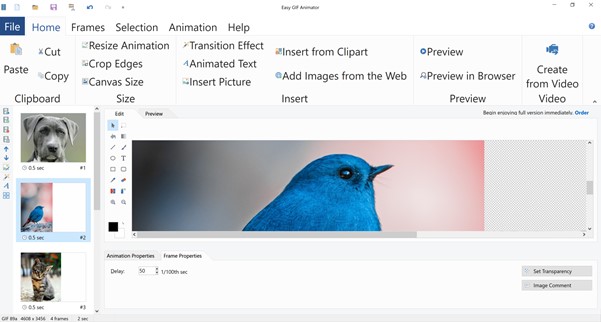 Features:
You can add video transitions, texts, animations, clipart, and images in your GIFs. It will be more attractive.

The animator has plenty of GIF tools for cropping, resizing, reversing, image optimization, and image size. It can also generate HTML code and integrate images directly from the web.

There is a wide range of image editing tools, such as the text tool, color picker, eraser, line & shape tools, brush & spray tools, color replacer, and many more.
Limitations:
It only supports four formats: GIF, PNG, BMP, and ICO files.

It does not have all the editing tools that you have in a video editor. Thus, you cannot create GIFs to that extent.
User Comments
Easy GIF animator is an amazing GIF-creating tool for most users. Its exceptional features and tools make it better than other tools available. It is worth it.
Price Plan
It has a one-time fee of $29.95. This is an excellent offer, and the tool is really worth it. You can enjoy unlimited GIFs and premium features after buying the tool. However, you can use the free version if you are not sure how this tool works.
Video Tutorial:
SSuite GIF animator is a perfect tool for Windows. It is beginner-friendly, and you don't have to pay for using it.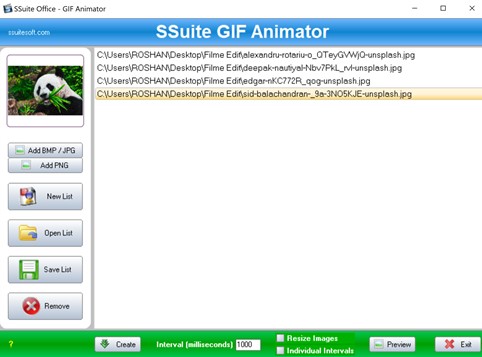 Features:
It works on almost all versions of Windows after Vista. So, it can be used on almost any Windows PC.

It can not only create an animated GIF, but it can also create slideshows and movies. You can resize images and set different time intervals for each image. It is a multi-purpose tool.

It supports four formats: jpg, jpeg, png, and bmp. These are the most used formats, so you can easily use any image on the tool.
Limitations:
It is only for creating a GIF using images, so it does not have advanced tools. You cannot add effects, animations and edit the images.

You need to use the images or frames that already have everything in them.

It supports limited formats, and it cannot create GIFs using videos.
User Comments
SSuite GIF animator is loved by the users because of its speed and quick conversion of images into GIF. You can also set the delays for individual images. But this tool is not as advanced as video editors.
Price Plan
It is a free GIF meme maker tool; however, if you wish to support the work, you can donate whatever you like.
Part 3: 3 Online GIF Meme Generators
Imgflip has an Animated GIF maker tool that is an excellent GIF meme maker online. It can quickly create GIFs according to your liking.
Features:
It can create GIFs from videos and images. There are two separate tools for that.

It has options for text, copping, image addition, rotation, and various other options.

You can also change the frame rate, speed, and resolutions. There are advanced options for creating awesome GIFs.

It supports a wide range of video (mp4, mpeg, mpg, wmv, ogg, swf, mov, flv, avi, 3gp, etc.) and image formats (PNG, JPEG, and GIF).
Limitations
You cannot create GIFs with a mixture of images and videos.

It only has some basic tools for creating GIFs; for advanced tools, you need to use a video editor.
User Comments
According to users, Imgflip is a simple and beginner-friendly tool. It creates GIFs quickly and works the best. However, it leaves a watermark, so you need to buy the premium version.
Price Plan
You can use limited features for free. For the premium version, you need to pay $9.95 per month.
Video Tutorial:
Kapwing is one of the best online tools for creating movies and videos. You can do basic editing using this online tool. It also has a feature to create GIFs; you can export the video in the format. It can be the right GIF meme maker.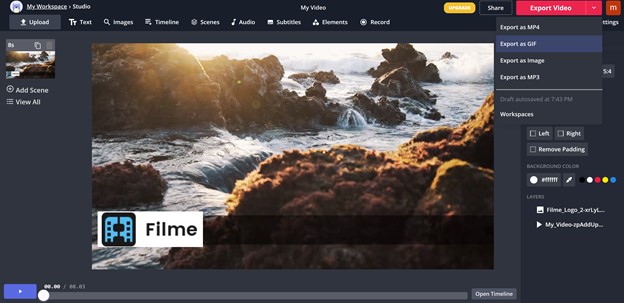 Features:
Kapwing is a video editor with all the basic tools. It can help you create awesome GIFs.

You can create GIFs using images and videos.

It also has tools to add text, images, effects, and animation. It is an awesome video editing tool for beginners who do not have any experience in video editing.
Limitations
It is an online tool, so your internet connection should not interrupt during the upload and export.

It is a video editing tool, but it is only for basic editing. The effects and other features are very limited.
User Comments
Users love Kapwing because it is an excellent tool. There is no need to download anything; you can open it anywhere, and you are good to go. It is one of the best video editors that can work as a GIF meme maker.
Price Plan
Kapwing is a paid tool, but it is worth it. There are two plans available. You can buy it for $20 if paid monthly or for $17 if paid annually.
Video Tutorial:
This is an amazing animation software that is perfect for creating animated GIFs. You can also add animated characters to this tool. It has tons of features available that attract people. It is for creating animations; however, it is an amazing GIF meme maker online.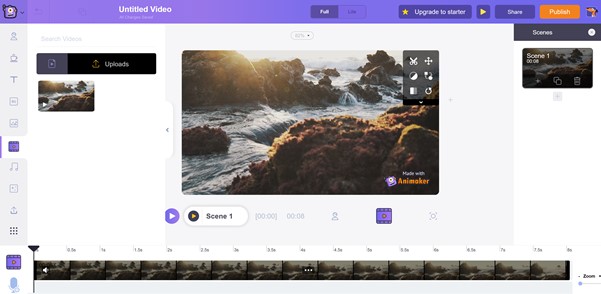 Features:
It is a powerful animation creator that has many animated characters available to create an awesome video.

You can add images, text, effects, backgrounds, and shapes. It is an all-in-one tool that has everything in it.

You can cut videos, rotate them, adjust the effects, and do various edits.
Limitations:
It requires an internet connection to work. You cannot do anything offline.

Beginners need to learn it a little bit before using it.
User Comments
Animaker is no doubt one of the best online animation makers, which is the reason its users like it. It has powerful tools that can help anyone create a stunning animated GIF or video.
Price Plan
There are four plans available. You can choose any of them according to your work.
Basic: $10 per month
Starter: $19 per month
Pro: $39 per month
Enterprise: Custom price according to the use 
Video Tutorial:
Part 4: Best GIF Meme Makers for iPhone & Android
ImpPlay is a paid iPhone application, but it also has a free version available. It is an excellent application for creating GIFs using an iPhone. It is a GIF meme maker, which is the reason it works perfectly well.
Features:
The application can create GIFs from images, burst photos, and videos.

You can trim the video in the application. You can also select the aspect ratio according to the platform where you are sharing it.

The application also offers filters, text, stickers, speed setting, and many other features. You can also sketch on the video, apply the zoom in/out effect, change FPS, and revert the video.
Limitations
The free version has very limited features, so you need to buy it if you want extra filters, stickers, and other tools.

You don't have advanced export options, such as resolution or bitrate. Moreover, the output file size is quite large.

You cannot edit frame-by-frame.
Price Plan
The pro version of ImgPlay is available for only $.4.99. It is surely worth it, and you can enjoy some awesome features.
User Comments
According to users, the application is perfect for creating GIFs. There are some features that must be added, such as frame-by-frame editing, resolution setting, and GIF compression.
Video Tutorial:
2

Imgur (iPhone)
Imgur is a social platform that is especially for GIFs; it is a GIF and meme maker. People upload GIFs on the platform, and the application can also help you create GIFs.
Features:
Imgur can automatically convert videos into GIF. You only need to select them, and they can be converted without any hassle.

The best thing is that the GIFs can have sound. You can include sound while creating GIFs with Imgur.
Limitations:
You can only upload the created GIF to the platform. You cannot export.

It has no editing tools or any features; it just converts the video into GIF. You cannot make GIFs with images.
User Comments
Imgur is a social media platform that pleases users. Users like to enjoy their time watching GIFs. However, it is not created to make GIFs and export them. According to users, it also has some issues of crashing. 
Price Plan
It is a free social media platform.
GIPHY is a very popular application on Android as well as iPhone. It is also available as a web-based tool, which offers more features. The Android application is suitable for creating GIFs quickly. You can record a video and convert it into GIF without any hassle.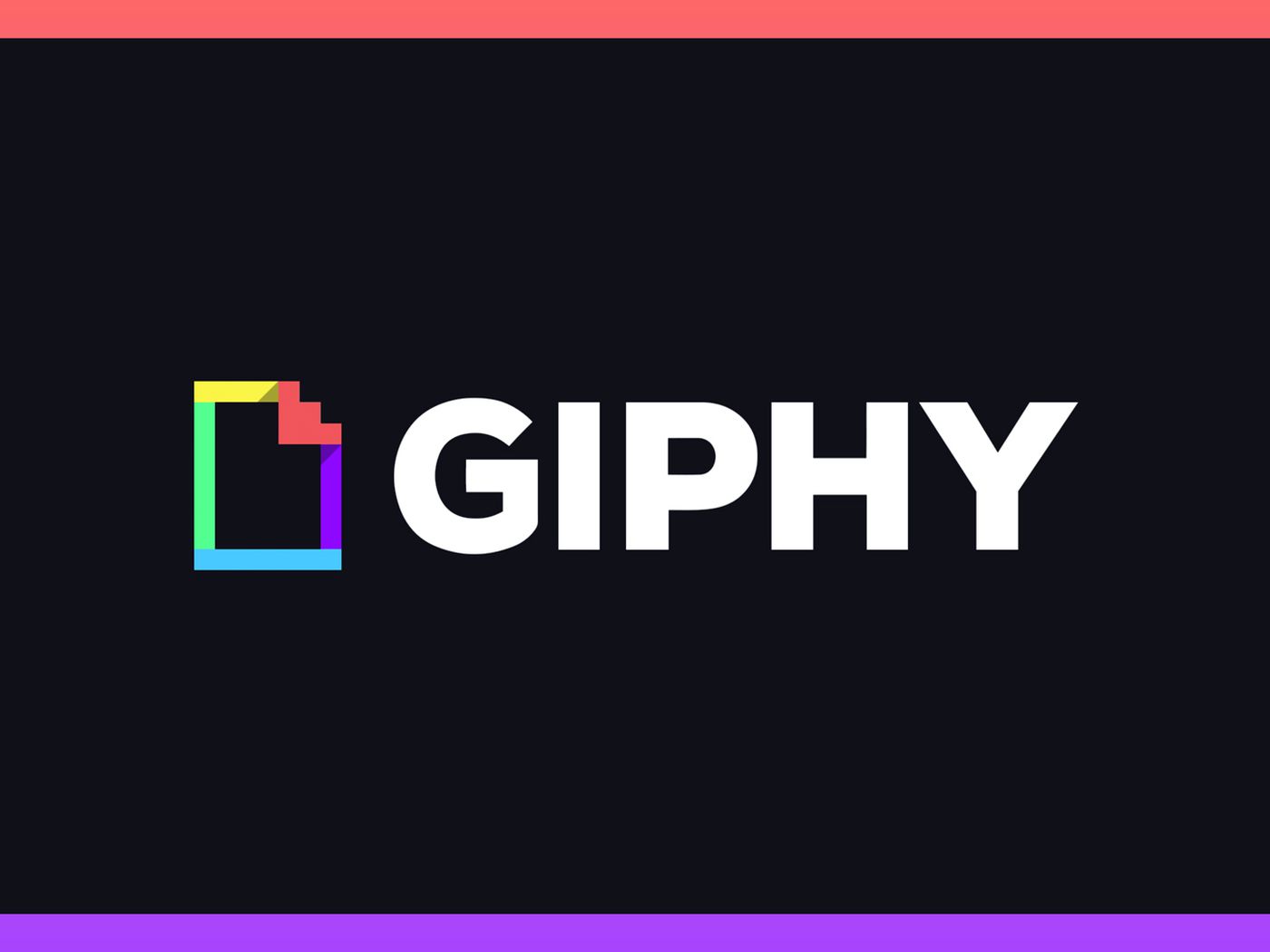 Features:
GIPHY has its own search engine where you will find the trending, new, and almost all types of GIFs and memes you are looking for. It has a huge library.

You can even record your video through the camera and make it a GIF. You can also select the aspect ratio and everything while making the GIF.

You can store all the GIFs in GIPHY, and you can share them on social media platforms.
Limitations
You can only create GIFs using videos. If you want to create GIFs using images, you need to add stickers.

It has limited tools that include text, stickers, filters, and video trimming.
User Comments
Users like GIPHY because of its huge library and own search engine. It is a commendable tool where you can create GIFs and store them for later use.
Price Plan
GIPHY is currently free to use.
Video
This is a complete Android application for creating and editing GIFs. It has tons of tools for GIFs that you will not find in other applications. It has commendable features, which is the reason we recommend it.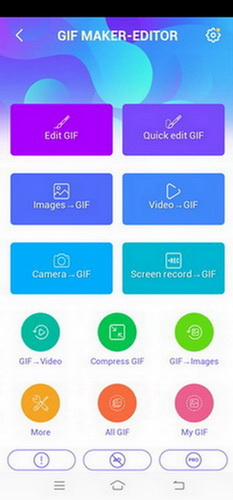 Features:
You can edit the GIFs that are already on your device. There are two options for editing; Edit GIF and Quick Edit GIF.

It can also compress GIFs to reduce the file size. It also has other tools for speed, decoration, adjustment, color, effect, photo frames, and many more.

You can create GIFs using videos, images, screen recordings, and the camera.
Limitations:
The resolution is 720 x 720, even in the pro version.

There is no crop tool in the editor, so you cannot crop videos and GIFs in it.
User Comments
Users love this application because it has everything that helps in editing and creating GIFs. It can create all types of GIFs. The only problem with it is the resolution or quality of the final GIF; it must be improved.
Price Plan:
The pro version of the tool is available at a very reasonable price of $2.99. You will be able to enjoy excellent features, including more filters, better resolution, and more frames.

iMyFone Filme
Release Your Creativity with Best Video Editor iMyFone Filme!
Download Now