We all know that where TikTok is on the rise, so are GIFs. This popular internet sensation is an animated image. Over recent years, many social media users have started using GIFs to enhance their content and make it eye-catching. If you are a TikToker wanting to add GIFs to TikTok, this article is for you.
Also, you can free download Filme to make GIF within a few clicks. i want to say that Filme is the best GIF maker in the market. you can make funny GIFS within few clicks. And you can use Filme to edit video with many cool transitions, effects, filters, audio etc. then upload edited video to TikTok to get more followers. Copy below download link to PC if you use a mobile phone. Make GIF and video for TikTok now.

Part 1. Add GIF on TikTok with Built-in Editor
If you want to use the in-built editor to add GIFs to your TikTok, follow these simple and easy steps. The benefit of using this method to add GIFs to your TikTok is the ease of the method. Essentially, any and everybody can do it, that too within a few minutes! If you are a newbie, this method is perfect for you, as you do not have to decipher complicated software to add a simple GIF to your content. Now making your content is easier than ever; proceed ahead to find out how it is possible and what to do.
Step 1: Open the TikTok Application and record your TikTok.
The first step is to open your TikTok application and click on the "plus" sign given at the bottom. This will allow you to record a new TikTok, or you could subsequently choose an existing video from your gallery. You can also trim video on TikTok if you are not satisfied with the video length.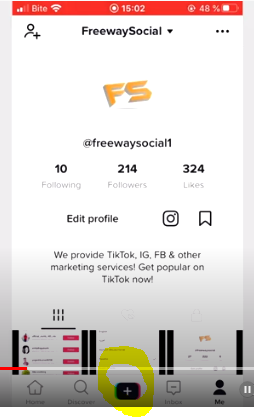 Step 2: Go to Stickers at the bottom; you will see a search bar for GIFs at the top of the screen.
The next step is to click on the stickers option given at the bottom of the screen. Once you open the stickers option, there will be search GIFs at the top of the screen. Once you open the search GIFs, you can choose from the suggested GIFs appearing at the bottom, or you can search for a specific one.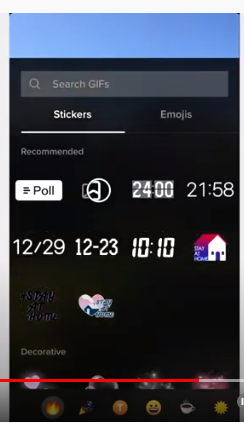 Step 3: Click on the GIF you want to add; it will appear on your screen.
In this final step, choose the GIF you want to add. Once you add the GIF to your video, it will appear on the screen. You can now position it as per your liking. You now have a GIF on your TikTok video!
Part 2. Add GIF on TikTok Integrated Tool - GIPHY
There is good news for TikTokers as TikTok is now integrated with GIPHY. GIPHY is a GIFs platform that allows access to users to a wide variety of GIFs to be used. TikTokers can now import animated stickers as well as export GIFs to GIPHY to share their content for the use of others. This means you can now create your GIFs and share them with others as well. This is essentially heaven for TikTokers as their content can be made available on another platform. The next question is, how can this be done? Follow the steps below to find out!
It is important to be registered on the GIPHY application and to pass the moderation in order for your GIF to be shareable with others. After creating a gif on GIPHY:
Step 1: Copy the URL for the GIF you created or any other GIF that is available on the GIPHY website/application.

Step 2: Paste the GIPHY URL link to the end of your TikTok post.

Step 3. Your GIF will play on TikTok once it is published.
If your GIF has not been moderated and approved with GIPHY yet, it is a good idea to use already present GIFs in the GIPHY library. In order to do that, you can follow the below-mentioned steps:
Step 1: Launch the TikTok application on your handheld device.

Step 2: Record your video OR choose an existing video from the library.

Step 3: Find the GIPHY button on the application and tap on it.

Step 4: Choose a GIF sticker and add it to the post.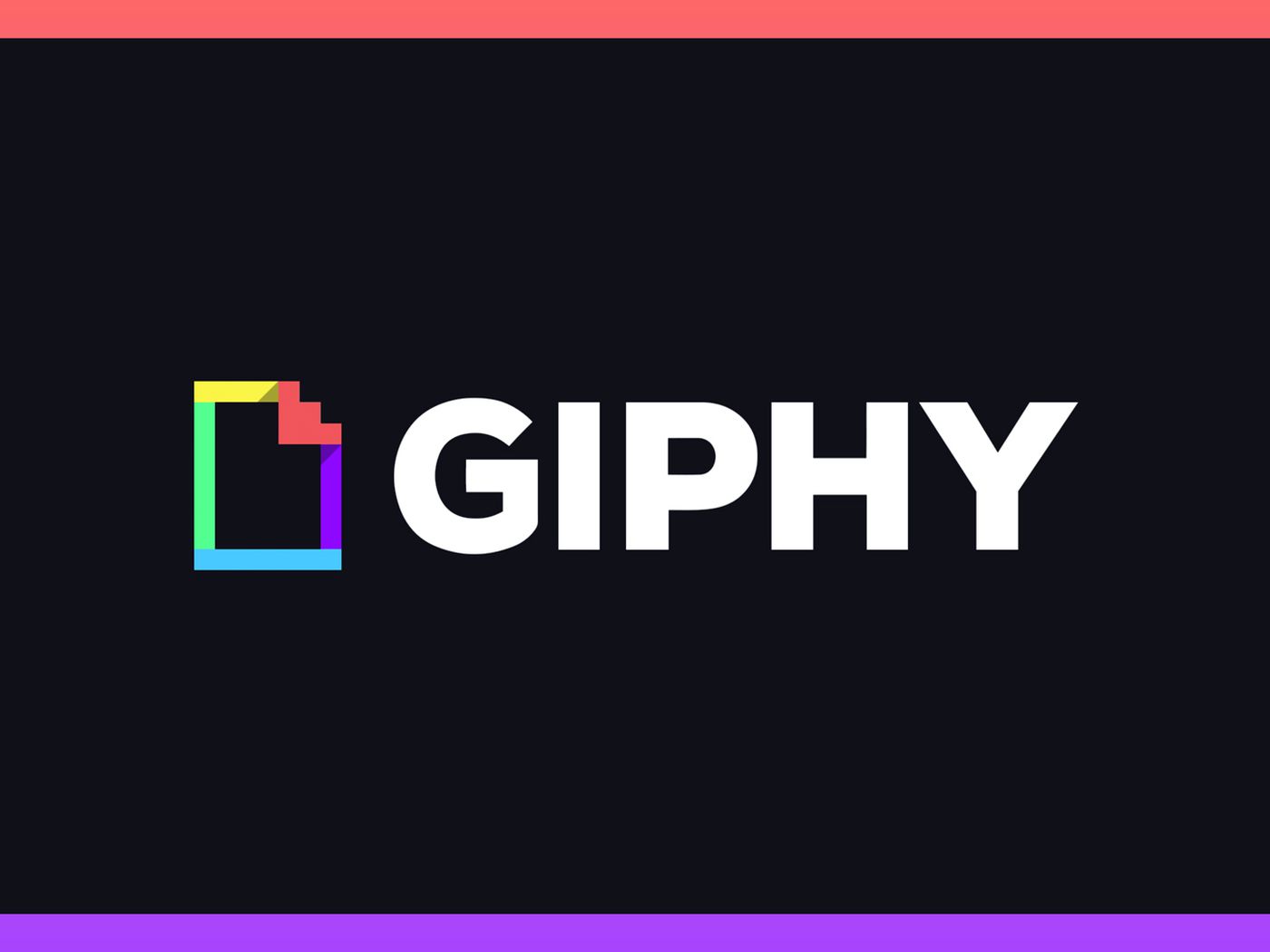 Part 3. Create and Add GIFs for TikTok Video
Introduction to iMyFone Filme
One method to create and add GIFs for your TikTok video is the use of iMyFone Filme. Filme is one of the best video editors for TikTok which is an application that is essentially a video editor with many interesting features. Using Filme, you can edit your video by adding effects, multi-layering, adding music, to name a few.
This fast and easy-to-use video editor can be used by newbies and professionals alike. Now you can cater to all your video editing needs with a simple click. The best part is that you can also give it a test run; with a free trial to decide whether or not Filme is for you.
iMyFone Filme Key Features:
Filters and animations - to make your content engaging, you can now add cool effects using the Filme video editor.

Audio and picture options including GIFs - you can now add audio, create a picture-in-picture impact as well as add exciting GIFs to your video.

Multiple templates for fast editing - you now have access to multiple and creative templates for your video content.

Full basic editing tools - Along with advanced features, the application has you covered with all basic editing tools like cropping, resizing, repositioning, etc.
How to create a GIF on videos with Filme
Watch video tutorial to learn how to add GIF to video for TikTok using iMyFone Filme.
[Text Version]
Step 1: Launch Filme and Import Your Video and Drag it to Timeline.
The first step is to launch the Filme application and add the video you want to make a GIF out of onto your timeline.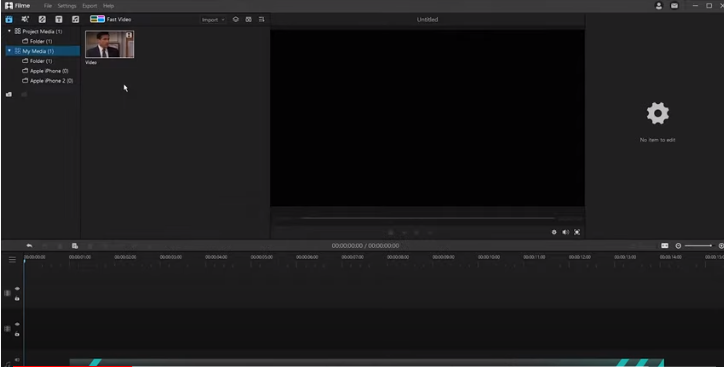 Step 2: Click on the video on your timeline to begin editing it.
The next step is to select the video on the timeline to edit it. You can crop it and adjust the time of the video to make it fit for a GIF. It is important to adjust the length of the video as GIFs are usually 5 to 7 seconds long. You can add various effects/animations and text to make your GIF more attractive and interesting.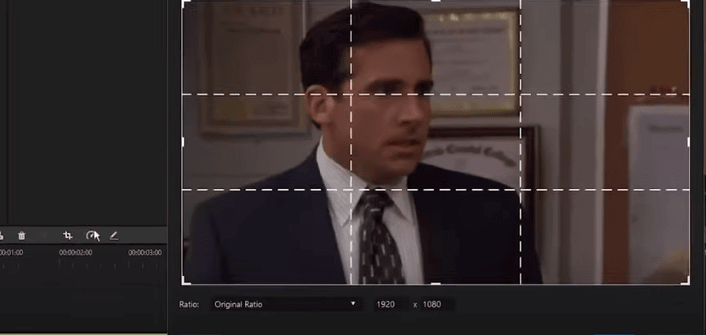 Step 3: Export your video to GIF and Share.
You can then export your video by clicking the Export option and then selecting GIF as video type. Once you have selected the video type as GIF and you click export, your GIF is ready!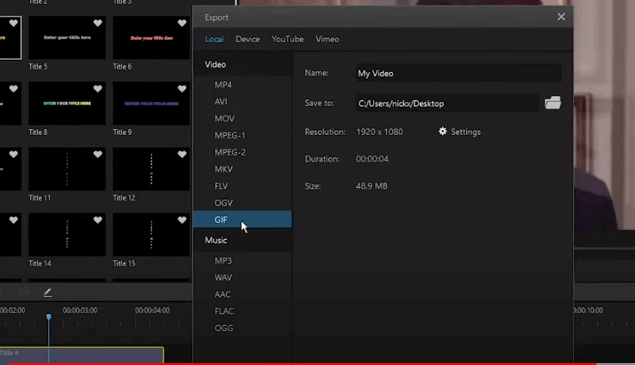 Step 4: Add the GIF to video easily.
Now that you have got the GIF, you can simply import another video and the exported GIF to Filme. Then use Filme to add GIF directly to the video. You can also move the GIF position and set the size depending on your preference.
How to export video and upload a video on TikTok
In order to export the video and upload it onto TikTok, use the following steps.
Step 1: Launch Filme and open the video from the file.
The first step is to launch Filme and open the video you wish to upload on TikTok. Once you open your video, it will appear on the timeline.
Step 2: Go to settings to edit your video and adjust video ratios etc.
The next step is to go to settings to edit your video. Here you can set the aspect ratio and other features so that they are fit for TikTok.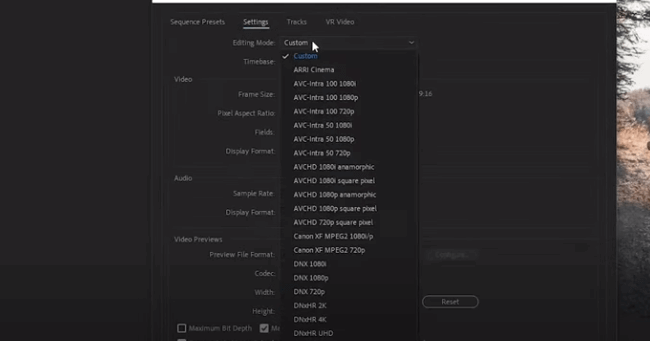 Step 3: Go to export settings, adjust them, and then click Export.
The final step is to go to export settings and make adjustments to them. Once you have adjusted the settings, you have to click export to export the video. The video will be saved on your device. You can then open the video on your TikTok application and upload it.
Part 4. Tips for adding GIFs on TikTok video
Here are some tips for you to make exciting GIFs on your TikTok:
01

Make sure the video length is appropriate
One of the most important tips for creating a GIF for your TikTok video is to ensure that it is of the appropriate length. GIFs are usually 5 to 7 seconds long; anything longer cannot be classified as GIFs. But you can also make a TikTok video longer.
02

It is a good idea to add a comic angle
GIFs are usually created to make the content more engaging and exciting, and one way to do is to give your GIF a comic angle. A common trend that is seen on social media these days is funny content tends to get viral, hence the birth of memes.
03

Proper aspect ratio and video quality are essential
Your video must have the appropriate aspect ratio as well as video quality. A bad quality video or TikTok will not gain traction on social media.
04

Utilize TikTok Duets
Another great idea is to create TikTok Duets, which means you can use the traction of your favorite post. Both videos will appear side by side.
05

Explore GIPHY Feature
The integration of TikTok with GIPHY will allow access to a variety of GIFs and will also let content creators share their GIFs with others. It is always a good idea to register with GIPHY to gain this advantage.
Conclusion
Conclusion:
GIFs can make the content engaging for your TikTok video. You can use them creatively and appropriately to make your video more eye-catching. If you would like to create your own GIF and add it on video for TikTok, iMyFone Filme can do the job easily to create a TikTok video with your own funny GIF.