A video script describes and outlines the purpose of a video. This becomes prudent for corporate or business-related videos that want to solve a purpose. Videos are crucial because they are the most effective ways to engage customers and attract them. However, random video won't impress customers because of which a video script is essential. If you have a well-written script, then the video will be visually appealing and send out the core message properly. Let this article help you understand the essential elements of video script and how to go about it.
Part 1: What is A Video Script?
A video script is essentially a document that will outline the objective of creating a video , mainly for marketing purposes. It will encompass the message and narration of your video and will include some essential elements: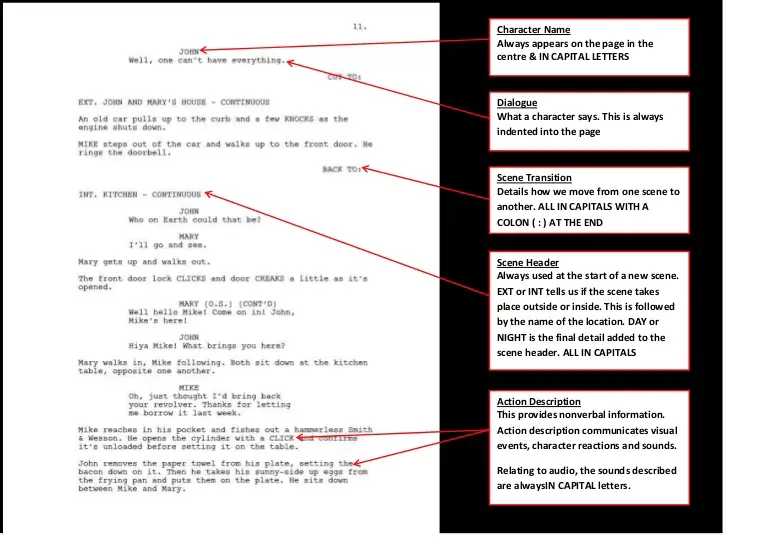 Scene description: The scene description will be the context of each scene in the video.
Dialogue: Dialogues will be the text of the speaker in the video. If the video only has background music and no dialogues, then this part will be removed.
Direction and Camera Cues: Direction will help the video maker decide what the characters in the video will perform. Simultaneousl
Post-Production Editing: Once the video is shot, it will go through the post-production editing process to make it look better.
Part 2: Types of Video Script Template You Can Select
A/V Script without any dialogue: Not every video will require narration. These videos will primarily have images, text, and background music but without any narration. Instead, these scripts put the whole emphasis on the primary object of the video.
Storytelling: Storytelling is one of the most commonly used scripts by most businesses and individuals alike. This script type is beneficial for start-ups who would like to make an impression. In addition, one can think of using this type of script to advertise their services and products.
Live-action: Live-action videos will have a script for the scenes, primarily for the actors and the story. The script will be prepared for the performers, and they will deliver it as asked. Live-action allows you to deliver your message in the right way.
Word for word: Word for word script is best for product, brand, and service description. The script for the video will be prepared, and mainly these kinds of videos will emphasize the product rather than people. Also, performers will have to say the same thing as written in the script.
Interview-based: Interview-based script will have a set of questions and questions. This script will be provided to the interviewer and the interviewee so that they can prepare well. These scripts won't require a lot of editing, though.
Part 3: How to Write A Script for A Video
Finally, we have come to the most exciting part of our article, which is how to create a video script. Before you start to brainstorm, ensure to keep the script simple. Once you begin to work on a script, you will notice that you are throwing tons of ideas, and this makes sense because you want your video to stand out from the rest of the competitions. But, if you are on a tight budget, try to keep things simple but attractive enough to impress people, no matter your goal is the benefits of video marketing or personal liking.
Here are the few steps to follow to create a video script:
Step 1: Learn About Your Target Audience
The first stage of any video script will be to identify the target audience. Your product, service, or brand will resonate with a particular audience group. You need to know who they are. For example, if your products are related to babies, think of a script that will attract parents, particularly mothers. Just like that, if you are writing a script for a cosmetic product, then think about the gender and then proceed. The better you know your audience, the better the script will be.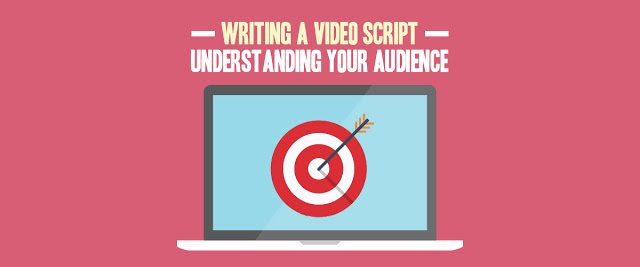 Step 2: Realize Your Goals
After knowing your audience, determine your goals appropriately. For example, if you are creating a video script to let everyone know about your new line of products, or do you want your audience to do something more, such as proceed and actually buy the product? In that case, your goal should be preparing a script that will encourage them to take action, so your script should include a call to action.
Step 3: Choose the Main Character
Next up are the people and objects in the video. Is the video only going to focus on the products, services, or your brand, or will it be more storytelling-like? Along with this, your script should have the narration ready for people who will speak in the video. However, if you are doing a promo video of your product, better to let a background voice talk, and if you want to show a person using the product, think about the lines that person will be saying.
Before writing the script, ensure you answer a crucial question, which is why anyone should watch this video. Keep the answer on the top and then proceed with the video script keeping the main essence intact.
Step 4: Work on Audio and Visual Elements
The video script is a direction booklet for everyone who is in the video and shooting the video. The audio and visual elements will explain to everyone what to expect in each scene. To distribute the audio and visual element, draw a table with two columns- one for visual and another for audio. Whatever audio and visual elements you are going to implement should be mentioned here.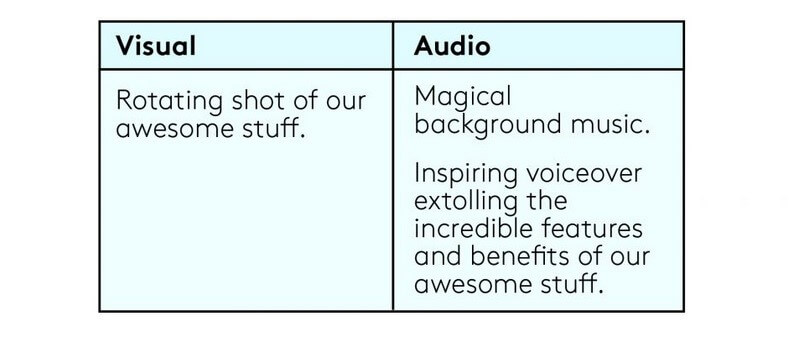 Step 5: Start Writing the Script
The video script will be based on the duration of the video. So, if you are working on a short promo video, it will be hardly up to 30 seconds long, so the video script will have to be adjusted in those 30 seconds. However, don't start to cramp everything in the beginning. Write down everything. Once everything is clear, you will understand which dialogues need to stay and which won't.
Step 6: Shoot Your Video
Now, begin shooting the video based on the script provided. While filming, try to stick to the script as much as possible. Of course, there will be some changes, but the majority of the script has to be covered because only the script tells what the actual message of the video is.
Bonus Part: to Create a Video Efficiently-Using a Video Template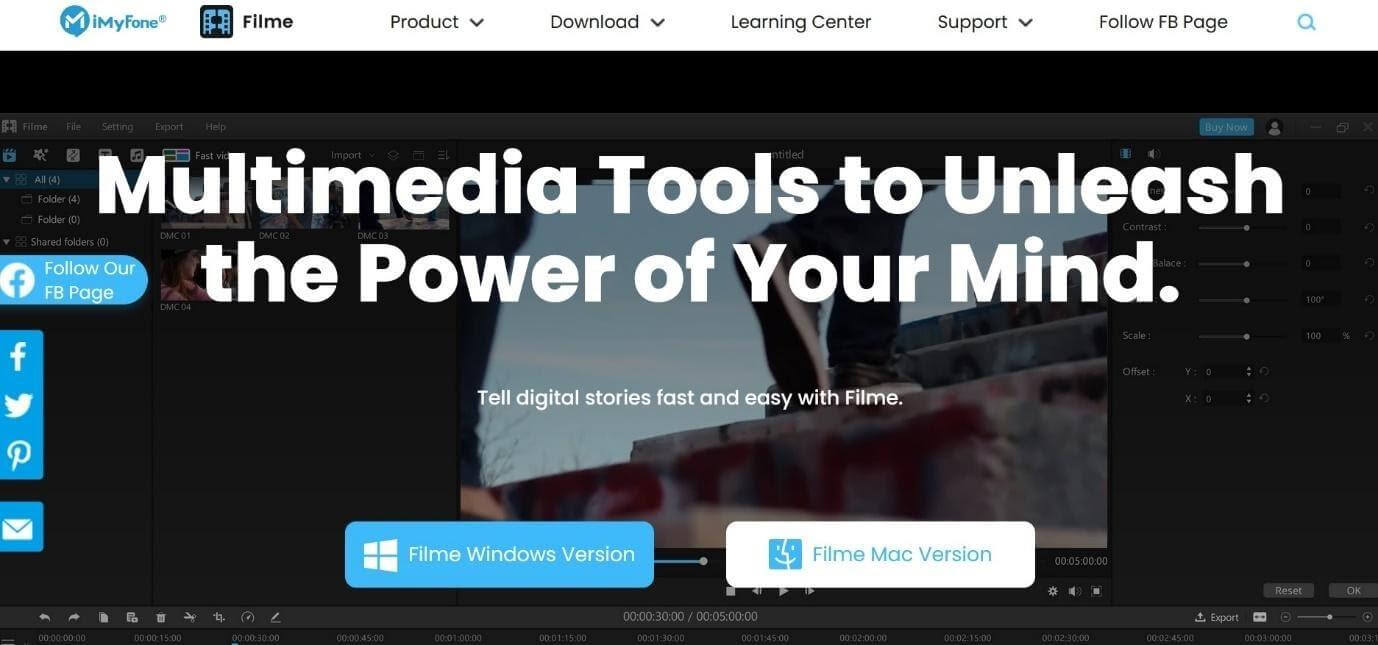 Thinking about a promo video or lyric video? Here comes the bonus part for everyone. If creating a video script from scratch is too much hard work, you can think of trying some video templates. These templates will be ready-made, which means just by customizing it and tweaking the video here and there, you will be able to create a fantastic video. The recommended tool to use to find the best video templates is Filme by iMyFone. This video editing tool comes with more than 25 ready-to-use templates. In addition, you will find templates for different purposes. So, whether you want to create an educational video or promotional video, Filme will help you find the video script template to choose from.

iMyFone Filme