Many people are interested in making their own lyric videos for different purposes, but in fact, it is not a easy process of creating it. Here is where Lyric Video Template enter the stage and make it much easier for all of us, to create a lyrics video for our favorite songs so that no one misspells them anymore. There are a lot of ways to do that and that's why below we are listing 8 tools that will help you create the perfect lyrics video for your music.
Part 1: 8 Recommended Lyric Video Templates for You
1

Adobe premiere
Adobe Premiere is one of the best tools when it comes to creating videos in general and specifically lyrics videos. Although it might be a little tricky to use in the beginning, once you get a hold of it, you will end up with amazing results that will elevate the experience of listening to the song 100 %. You can easily choose from hundreds of templates that are ready to use, all with customizable fonts and lyrics styles. Once you find the right template for your song all you have to do is copy and paste the lyrics and create the video. You can easily use it for your karaoke nights or even just for your own pleasure.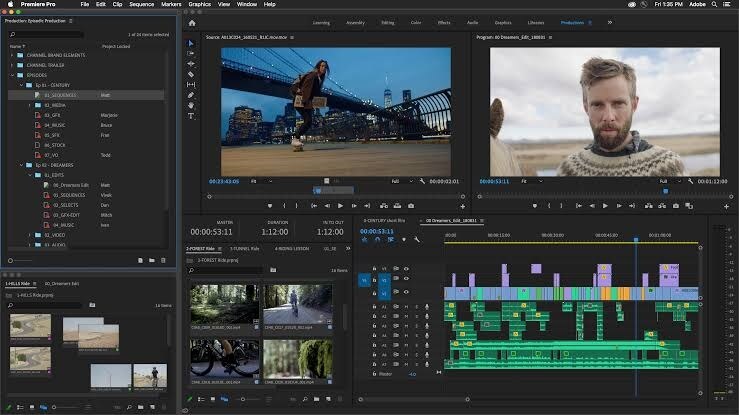 2

Animaker
Animaker is another video editing tool that comes with plenty of lyric video template ready to use. It is a great option for beginners who have just started to work their way into creating lyrics videos and will give you amazing results. You have the possibility to choose from 40 different fonts and more than 60 transition templates that you can combine to create the perfect lyrics video for your music. You can also upload your own styles and customize the video according to your own preferences. The free version is more than enough for anyone who wants to start creating lyric videos as a hobby or as a side gig.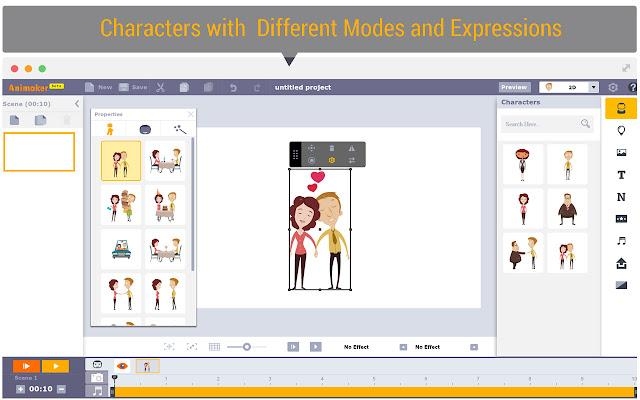 3

Windows Movie Maker
Windows Movie Maker is a classic, for everyone who has ever owned a Windows laptop or PC. It is a great way to start getting into video editing and creating and has all the basic tools you need to create a fun, interesting lyrics video. It is pretty self-explanatory and it won't take you much time to get used to it and create any video that you want. It comes with a few templates that you can use, while you can also create anything you want from scratch. It's really up to you what you want to create and how you want to present your video to the public. It's a great tool for beginners and amateur video editors who make lyrics videos as a hobby.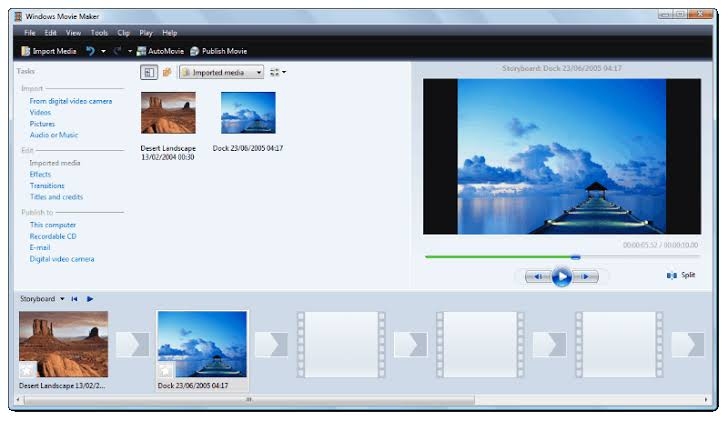 4

Wondershare Filmora Pro
With Wondershare Filmora Pro you can edit any kind of video while making it very interesting by adding different animations to it. A lyrics video doesn't have to be bland with just words and background. By using Wondershare Filmora Pro, you get access to a wide library of templates that are specifically made for creating lyrics videos and you won't be disappointed by the results. It is a great tool for both beginners and advanced video editors because it is very intuitive and easy to understand. You will find yourself creating a lot of fun and interesting lyrics videos while exploring all that Filmora Pro has to offer for its users.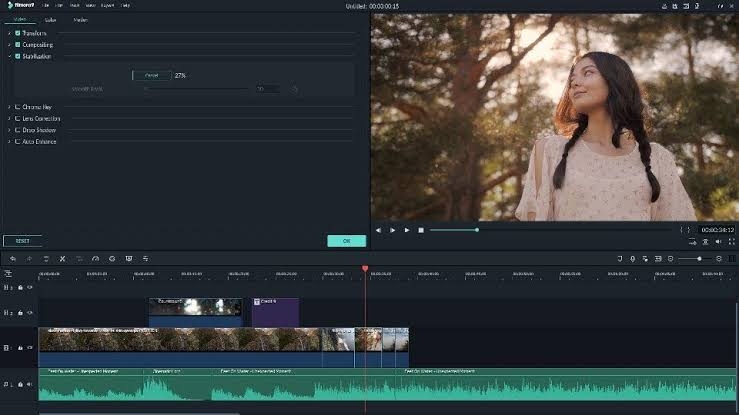 5

Promo
Promo is another video creating and editing tool that comes in handy on a lot of occasions. It is more than perfect for creating lyrics videos to your songs in no time. It offers a variety of lyrics video templates to choose from and a lot of different font styles and transitions. It is a great editing tool for beginners and people who want to create lyrics videos in an easy way, without having extra knowledge on video editing. All you have to do is find the right feature that best describes your lyrics and Promo will take care of the rest.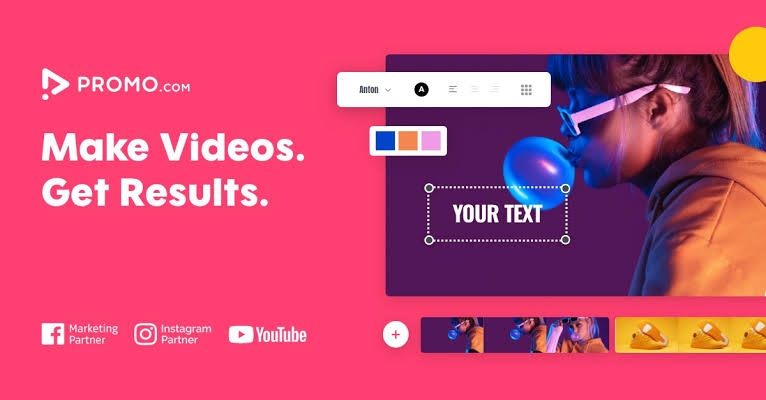 6

Superstring
Another video maker and editor tool is Superstring. It is perfect for creating lyrics videos to your songs while also adding animation and other features. It is available for both Windows and Mac and it has a user-friendly interface that makes it a good choice for anyone who is just starting on video editing as well as for more pro users. All you have to do is drag the song, copy-paste the lyrics and adjust timings. After that you can choose from hundreds of backgrounds, fonts, styles, transitions, media and more, to make the perfect lyrics video to your song.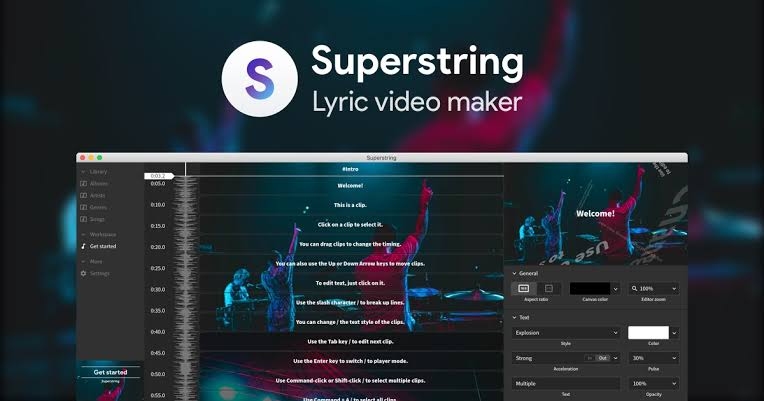 7

Vidlabs
Vidlabs comes in handy when you want to create a lyrics video that dances to the rhythm of your song. It has a lot of built-in templates as well as different fonts to choose from, and if you are not satisfied with what the library has to offer you can upload your own fonts and styles. Creating an animated lyrics video has never been easier before. It is great for all users and definitely gives you a lot of space to customize the video according to your own preferences and what you want to portray once it's done.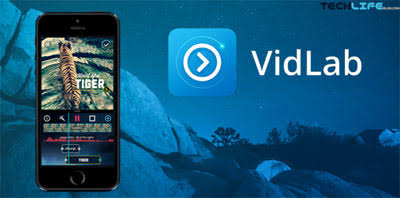 8

WoFox
WoFox is yet another great tool for those who want to create a lyrics video with lyric video template. This is why the software comes with a lot of templates created for different styles of music for you to choose from. By browsing the endless possibilities on their library you will most likely find something that you will love to use on your next lyrics video. You can use the software on both Windows and Mac, which means it's pretty user-friendly software.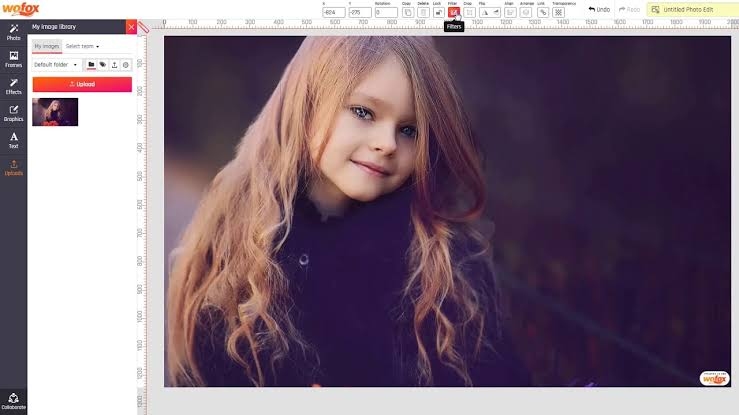 Part 2: 4 Tips About Creating A Great Lyric Video
There are a lot of reasons why someone wants to create a lyrics video. Maybe you are hosting a karaoke night at home, or maybe your favorite song doesn't have a lyrics video yet, etc. Whatever the case, we are here to help you have fun while learning how to create a great lyrics video. There are a few factors to take into consideration when you don't know where to begin.
Find the right software for you
First of all, find the right software for video editing that fits your needs. There are a lot of them out there, but if you are a beginner you should stick with software that is user-friendly and easy to use. After that, you need to get acquainted with the software you are using. Once you know the basics, you can upload your song and start to copy-pasting the lyrics.
Always use a 16:9 screen ratio
Be sure to always use a 16:9 screen ratio, since it's the most common size used on different devices. It will definitely help if you are thinking of using it for different occasions in different venues. Try to ask beforehand what kind of devices are available.
If your software has lyrics video templates, this is the time to go through them and choose something that goes with the style of your song as well as something that is appealing to the eye and easy to read.
Watch the timing and customize according to the results you want
Keep in mind to always match the timing of the lyrics with the song. After that, you can easily customize different parts of your already chosen template, such as the font size or style, different types of transitions, etc.
After you feel satisfied with what you have come up with, export the video and give it a final look before you upload it anywhere. The most important thing is to remember to have fun and make the process enjoyable. After all, you are only doing it because you want to. The whole process shouldn't feel stressful and all that is left to do is to sing along with the lyrics once it's done.

iMyFone Filme