Technology has been a boon for many. One of those genuinely attracts customers is videos. You will find them jumping into YouTube to search for a product review to learn something new. Since videos are vital, it has become a staple for many businesses. Video marketing statistics are staggering day by day, and this should tell you that video marketing will stay here for a while. One of the powerful video marketing strategies is promo video. Promo videos are being used in multiple business areas.
Part 1: What Is A Promo Video?
When someone says promo videos, they mean promotional videos. These are basically short videos used by businesses to promote their services, products, and brand. To sum up, a video that is used solely for promotional purposes by a company is known as a promo video. A promo video shouldn't necessarily be a blatant sales pitch; it should be engaging to captivate customers. It should tell a story about the service, product, or brand so that the customers can relate to it. Some examples of promo videos are- video ads, testimonial videos, FAQ videos, event videos, product demo videos, explainer videos, etc.
The primary purpose of using a promo video is to attract more customers and grasp their attention. A 30 seconds promo video is always embraced better than a five minutes long written piece. If your promo video stands out, it will cut through the noise and will immediately be acknowledged by your target audience. In addition, a promo video has the power to introduce yourself better and much easier.
Part 2: How Much Does Promo Video Cost?
When it comes to the cost of a promo video, there are a few things that you should understand. First, not every promo video is made equal. You can ask an expert to make the promo video for you, else, rely on some top-notch tools that will let you create a promo video that is aligned with your idea and how you want it to be. Then comes the kind of elements you will want your promo video to have. What kind of effects do you want to include? How long will it be? Will it include multiple shots, high-quality images, what about texts, and so on. One need to keep in mind that multiple factors will be considered, and everything together decides the final price. However, a promo video may cost you anywhere between $39 – $50,000. As we said, a lot of elements will have to be considered.
Part 3: 3 Fastest Ways to Create A Promo Video
If you want to create a promo video fast and efficiently, it is better to rely on video templates of video maker tools to create stunning and fantastic promo videos. Therefore, we have segregated this section into three parts- software, online tools, and apps. Find out which video maker you should use to create promo videos.
1. Software
Filme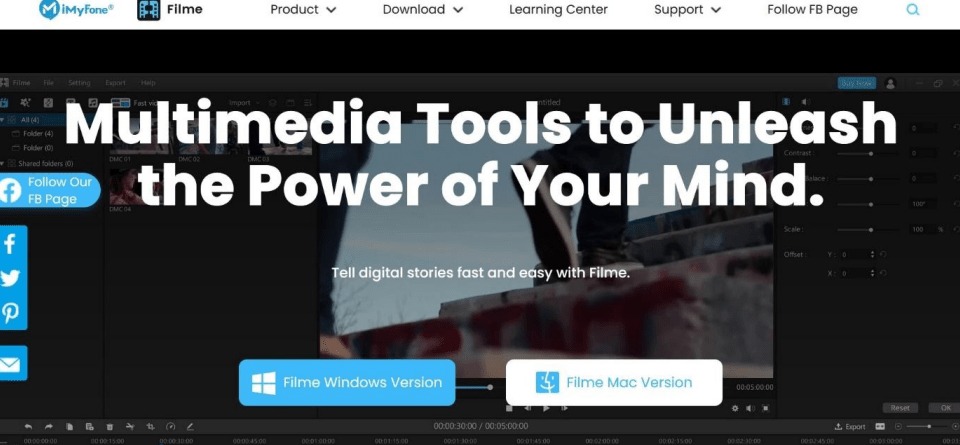 The first one to try is Filme by iMyFone. This is an easy-to-use video editing software, which will let you create impressive promo videos without sweating much. Even if you don't have any video editing knowledge, you can still use Filme conveniently. Filme offers you a simple and understandable interface. This video editing software is available for both Windows users and Mac users. The one-click editing makes the promo video-making process hassle-free.
Also, it comes with multiple professional-looking templates to choose from, a plethora of effects to add that much-needed charm to your promo video, and lets you preview your promo video before publishing it. The best part about Filme is its massive library of music, font, video clips, images, and templates. Being a drag-and-drop video maker, working on Filme becomes easy. Moreover, it will hardly take a few minutes to complete the process.

iMyFone Filme
Adobe Spark

For the second option, you have Adobe Spark. Even though Adobe Spark is meant for professionals and not essentially for beginners, you should check out Adobe Spark once. This tool is excellent for businesses who want to create professional promo videos. It offers you a clean interface, and the promo video-making process consumes less time.
Another thing that makes Adobe Spark stand out is that it lets you create your own graphics. This means that you can work on the graphics that you wish to add to your promo videos and make them truly personalized and stand out. You will be bombarded with tons of images, templates, icons, clips, fonts, and more when it comes to its features.
2. Online Tools
Promo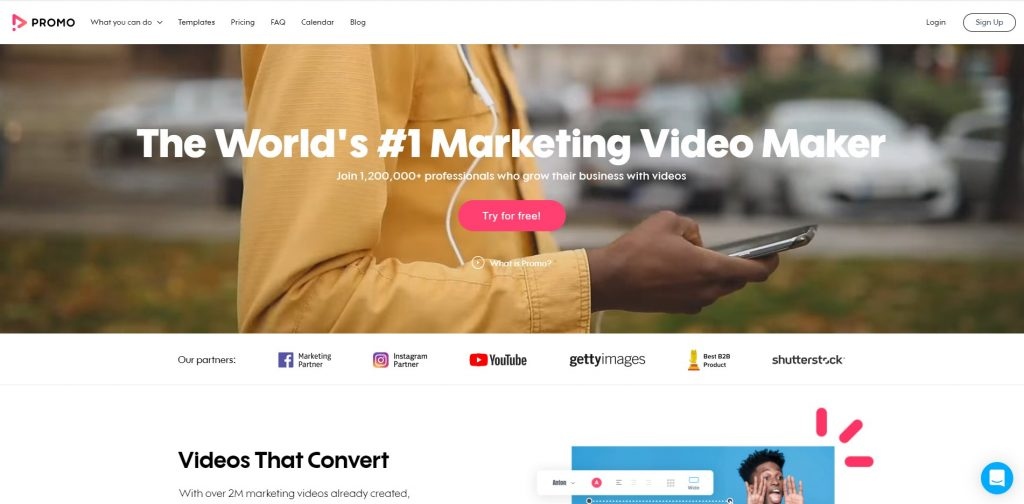 One name that truly stands out for creating promo videos is Promo. This online promo video maker tool will let you create promo videos for LinkedIn ads, YouTube ads, Instagram ads, and Facebook ads. It has everything under its roof that is required to make a superb promo video. It offers 2,500+ templates, premium quality HD photos, and videos.
And much more. You just need to browse through the templates and spend a few minutes understanding how this online tool works, and your promo video will be ready in less than one minute!
Fastreel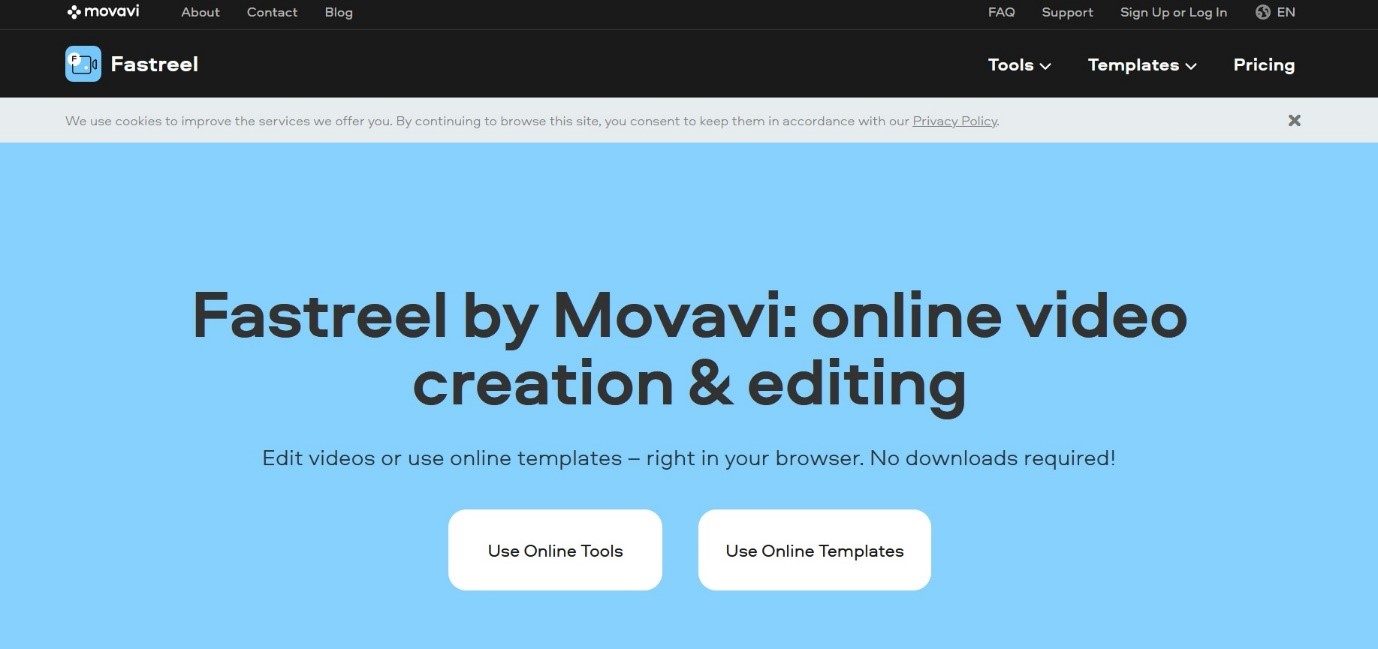 Fastreel is an online video maker with a clear layout. The most impressive thing about Fastreel is its templates. Most of the features are automated; hence, creating a promo video using Fastreel becomes lightning fast. You just need to choose a template, make some changes to the video as per your need, and your promo video will be ready in a minute.
It lets you choose templates based on your requirement. It offers 30 ready-made templates. It enables you to add multiple clips to one video, make stop-motion videos, loop or reverse videos, etc.
3. Apps
Filme Lite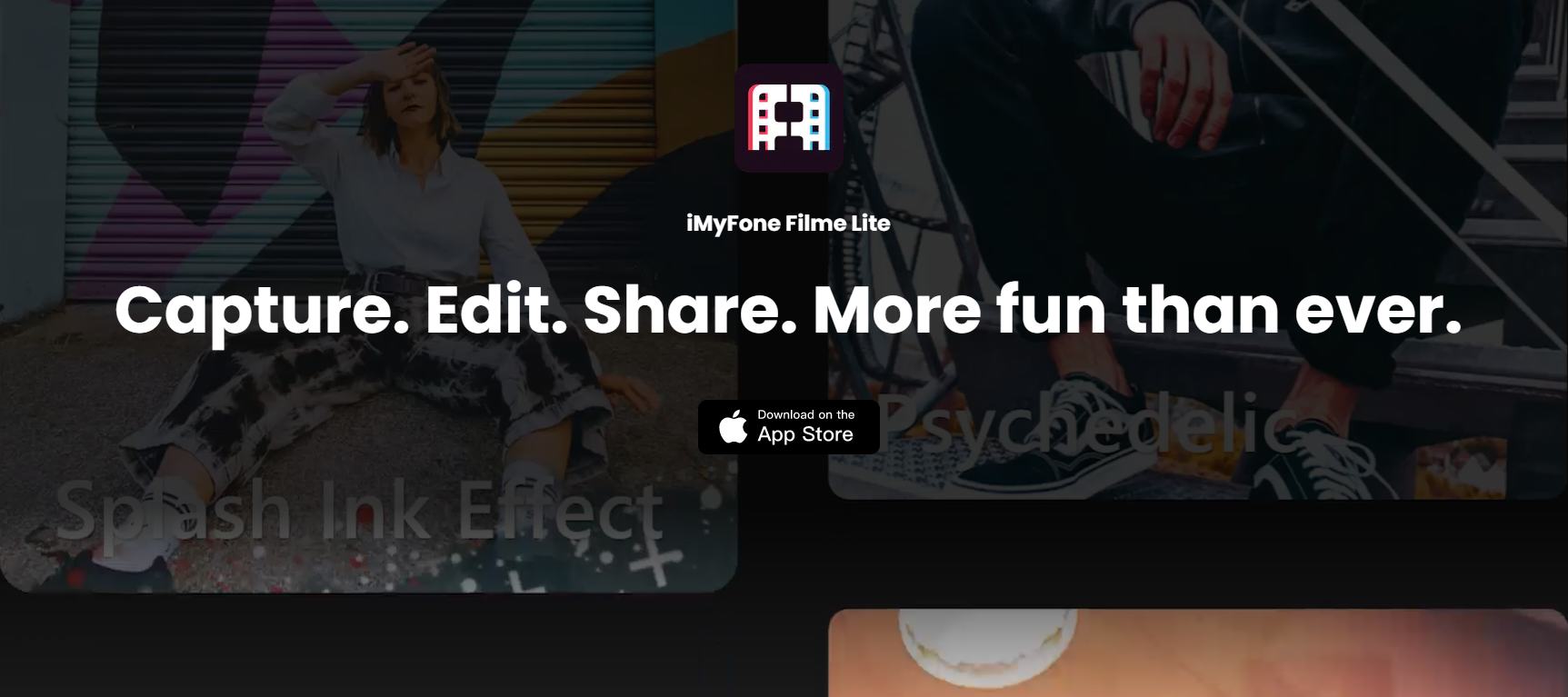 Filme Lite is not just available as desktop software, but it is also available in an app form to create a promo video on the go. If you use your smartphone most of the time, then try downloading the Filme Lite mobile app. It works effortlessly on iOS. It can create high-quality promo videos and has essential video editing tools. Plus, the library of templates Filme offers is impressive.

iMyFone Filme
FilmoraGo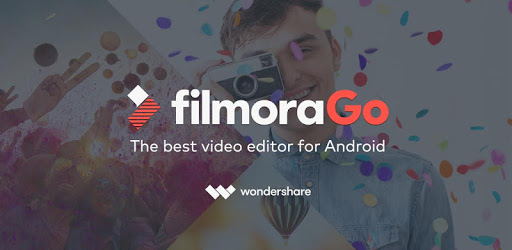 Another good mobile phone video maker app that is available for both Android and iOS users is FilmoraGo. It is pretty easy to use and will let you create a promo video both from videos and photos. You can edit your promo video, add new layers, put in titles, modify the video speed, add voice-overs, and much more. In addition, you can choose from the 20 ready-to-use transitions.