Everyone would surely know that Snapchat automatically deletes videos and pictures after being viewed by the receivers or after 24 hours. The stories on Snapchat are also removed automatically after 24 hours. Many people love this feature, but some videos engage users so much that they do not want to let them vanish without saving them.
In this article, we will tell you the methods through which you can easily download and save videos from Snapchat without watermark. You will also get to know about the Snapchat photo and video downloader in detail.
There will be a watermark in your saved and downloaded snapchat video, we recommend MarkGo to remove snapchat video watermark. Download MarkGo now.
Part 1: Download Snapchat Videos on Android
We know Snapchat is a commendable app for recording beautiful moments in amazing ways. It offers filters and features to make a video more stunning and interesting. Recording videos on Snapchat is very simple, but have you ever wondered how to save them to your Android device? For this purpose, you need to turn on or allow some options from your Snapchat settings. If you do not know the right way to do it, then follow the simple steps to save a recorded video on Android. Download iMyFone Filme to edit your snapchat video now.
Steps on How to Download Snapchat Videos on Android
Step 1. Install the latest version of Snapchat and open it. Record a video by tapping on the record button at the center of the camera screen.
Step 2. After recording the video, you will see an option of Save at the bottom of your video. Tap on Save and check whether you have got your video in your Camera Roll or not. If not, then you will need to go to the settings.
Step 3. Tap on the profile icon at the top left corner of the Camera screen. On the profile page, tap on the Settings option at the top right corner of your mobile screen. Under the section WHO CAN…, you will see Memories. Tap on Memories and select the Save Button.
Step 4. On the next screen, three options will appear as Memories, Memories & Camera Roll, and Camera Roll Only. Tap on Memories & Camera Roll or Camera Roll Only. By doing this, Snapchat will allow your videos to be saved at the selected location.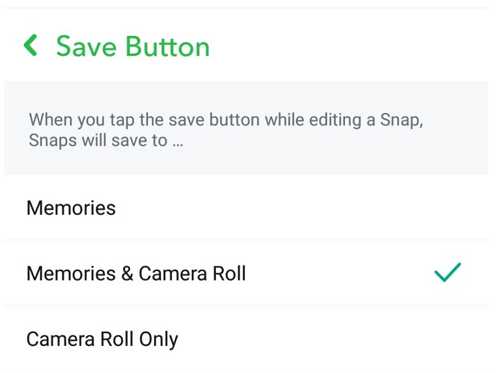 Step 5. Go back to the Camera screen, record the video again, and then tap on the Save button. Your videos from Snapchat will be automatically saved to your device or Camera Roll.
Part 2: Save a Snapchat Video Sent to You on iPhone
As we have told you above that saving your own recorded videos from Snapchat is not an issue, but saving someone else's videos sent to you is prohibited by Snapchat.
The only method people use to save other videos and snaps is by screen recording and taking screenshots. Unfortunately, Snapchat detects this act and notifies the other users about it.
As it is used by millions of people at a time, that's why sometimes Snapchat fails to determine every single screen recording that occurred at different places. Due to which it becomes possible to record someone's video from Snapchat. But before guiding about it, we recommend you to take permission from other Snapchat users for recording their videos.
Steps on How to Download Videos on iPhone
Step 1. First of all, you will need to enable your iPhone's screen recorder. Go to the Settings and then tap on the Control Center. You will see many options, select and tap on Customize Controls.
Step 2. Scroll down the screen until you get the Screen Recording option. Tap on the small + sign next to Screen Recording. In this way, you will add the Screen recorder to your swipe-up menu for easy access whenever you want while using any screen on your mobile.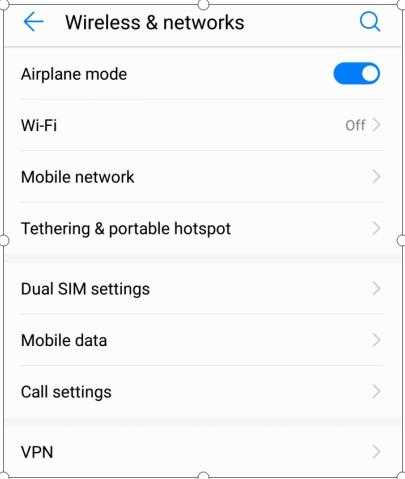 Step 3. Now, tap on the screen recording icon (it looks like a small circle enclosed in a large circle), and your screen recording will start. Go to Snapchat and play the video you want to download to your iPhone.
Step 4. Watch the video completely and again tap on the screen recording icon from the swipe-up menu when the video finishes.
Step 5. Your screen recording will be saved to your device or Camera Roll without being noticed by anyone.
Part 3: Can I Download and Save Snapchat Videos Without Them Knowing?
Steps on How to Start Screen Recording Secretly:
People usually turn on their mobile's Airplane Mode, turn off WiFi, and then try to take screenshots without being noticed by the senders. But unfortunately, it does not work. To record the screen secretly, you will need to follow the unique steps to use Airplane mode and the Clear Cache option.
Step 1. Open Snapchat and go to the desired snap, but do not touch or tap on it. It should not be seen by you before doing other steps. The snap should be a New Snap.
Step 2. Now, keep Snapchat running in the background or do not close it from recent apps and go to the Settings. Tap on Airplane Mode and turn it on.
Step 3. Keep the mode turned on and again go to Snapchat and take a screenshot or start screen recording. When you are finished with your task, go to the Settings of Snapchat.
Step 4. Scroll down the screen and tap on the Clear Cache option under the section of Account Actions. Now tap on Continue.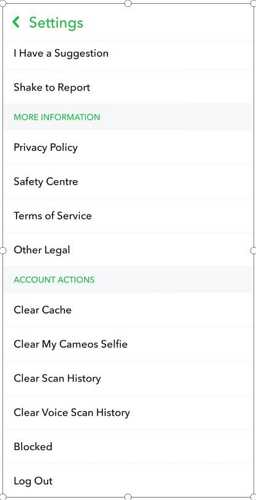 Step 5. After clearing the cache, close the Snapchat app and remove it from recent apps. Go to Settings again and turn off the Airplane Mode.
It is considered a valid method to download videos from Snapchat no watermark to mobile secretly, but we are not sure about its results in the future. The reason is, Snapchat is trying to eradicate every method of taking screenshots and screen recordings as well. So, maybe an updated version in the future with new features can disprove this method too.
Also Read:
How to Zoom in on Snapchat Video >>
Part 4: Other Apps to Save Snapchat Videos Easily
Besides using your mobile's Screen recording and screenshot features, there are some apps available for this purpose. These apps make the task possible and easy in no time. Let's have a look at the best four apps for this purpose.
Those who want to save videos and pictures from Snapchat anonymously should give Story Save a try. It is a story or video saver for different platforms, and anyone with an android device can use it for Snapchat video downloading.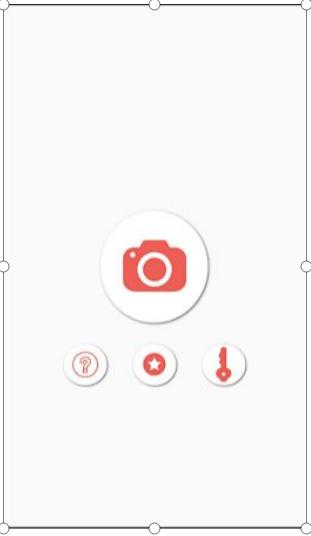 This app prevents your account from being banned by this action, thus allowing you to save things privately. There are no registration and buying charges to use this app. It works smoothly on unrooted devices.
SaveStory is a video or story downloader for different social media platforms, including Snapchat. This app allows you to do screen recordings and screenshots without sending notifications to senders on Snapchat. You can do both actions (screenshots and screen recording) simultaneously.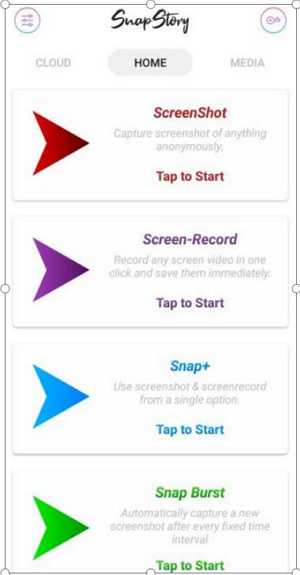 After recording the video, it also allows you to extract pictures from the recorded videos. The app is easy and satisfying to use because there are no login or registration requirements. Overall, it is a good app for high-quality screen recording without any cost.
SnapGrab is a tool for mobiles to take hidden screenshots without any fear. This app is free to install, but there are some in-app features that you can buy for its amazing performance. This app allows a floating button over your screen so that you can tap on the button and take a screenshot whenever you want. SnapGrab works on unrooted devices.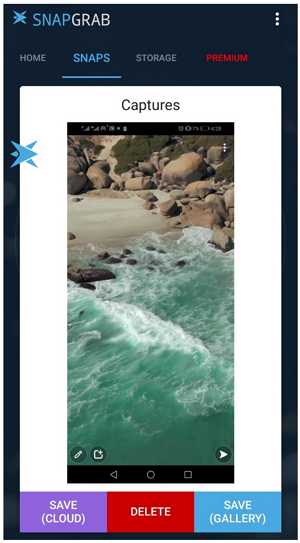 Private Screenshots enable its users to take screenshots confidently. This app allows you to take a screenshot of the whole screen. It works by showing a draggable button that takes a screenshot and then saves it as a separate file on Private Screenshots.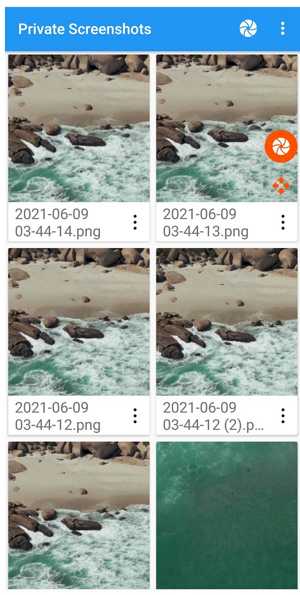 The app is supported by android devices. After granting permission, it will start showing the Screenshot button on the screen every time. Whenever you want to take a screenshot, simply tap on the small orange shutter button, and the screenshot will be saved.
Part 5. Edit Your Snapchat Video Professionally - Filme
Filme is a professional and all-in-one video editor that can help you edit your Snapchat videos like a professional. It is a simple and user-friendly tool that anyone can use. Even if you have no experience in video editing, you can use it and make your Snapchat videos more engaging and attractive.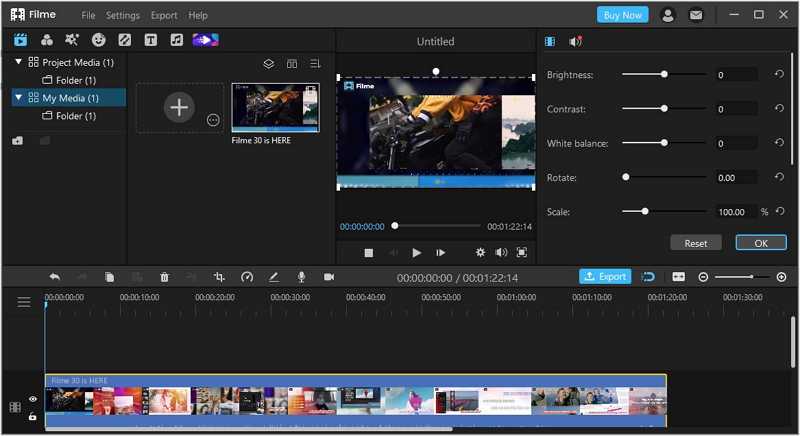 Features:

1) Basic Editing

Filme has all the basic tools you need for video editing. You can cut, trim, split, add text, adjust color, change volume, adjust speed, record voice, and record screen. Everything can be done in a few clicks.

2) Effects and Transitions

The effects and transitions of Filme make your videos more attractive. There are many effects and transitions available, and you can pick the best one to apply.

3) Fast Video

The fast video of Filme is a slideshow maker. You can create awesome slideshows in no time. There are dozens of templates available, and you only need to add images. You can create slideshows for any occasion, such as weddings, birthdays, anniversaries, Mother's Day, and graduation.

4) Voice Changer

Filme has a voice changer that can change your voice. You can change the voice of any recorded audio. You can also record the voice in real-time and use the voice changer with it.

5) Export Options

The final file can be exported in any format you like. You can choose the file container (format), resolution, quality, frame rate, bitrate, and other settings. You can create videos for any purpose.
Final Words:
Snapchat offers its services with some restrictions. One of them is the vanishing of the visual content of other users after being viewed by receivers. But we have told you about the best ways through which you can easily save and download Snapchat videos without watermark to your devices without any hurdle. Moreover, we have also added some amazing tools for taking private screenshots and recording the screen. If you want to edit your videos before sending them to anyone, you can use Filme. It is a perfect tool for beginners, and it offers commendable features for video editing.