Welcome to our article, where we dive into the intriguing character of Wednesday Addams from the Addams Family franchise.
In this piece, we'll explore the evolution of Wednesday Addams, her portrayal in the Netflix series "Wednesday," and how artificial intelligence (AI) technology is used to generate her iconic voice. Join us as we unravel the mysteries surrounding this beloved character and the innovative methods behind bringing her to life.
Listen to The Wednesday Addams voice generated by VoxBox,which also supported you to clone unique voices.

Part 1:Have You Known Wednesday?
Wednesday Addams has captivated audiences for decades with her morbid yet intriguing persona. As a fictional character created by Charles Addams, she has been a prominent figure in various forms of media. From her first appearance in The New Yorker to her recent portrayal in the Netflix series "Wednesday," Wednesday Addams has left an indelible mark on popular culture.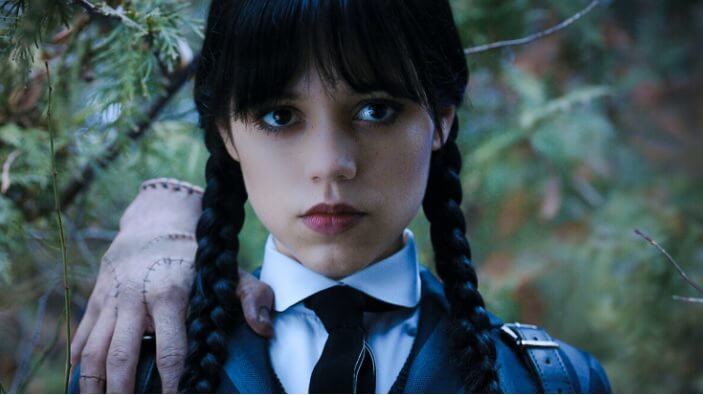 Part 2: Who Voiced Wednesday Addams?
In the Netflix series "Wednesday," the talented Jenna Ortega brings Wednesday Addams to life with her exceptional performance. Jenna Ortega, known for her roles in various shows and films, portrays Wednesday Addams with a perfect blend of darkness and vulnerability. Her portrayal adds depth and complexity to the character, capturing the essence of Wednesday's enigmatic personality.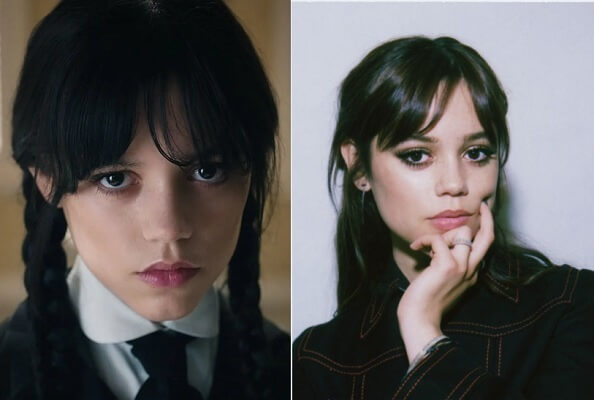 Part 3:How AI Generates Wednesday Addams Voice Via TTS?
1) VoxBox-Your AI Voice Generator
To replicate Wednesday Addams' unique voice and inflections, artificial intelligence (AI) technology plays a significant role. VoxBox, an advanced AI voice generator, allows users to create realistic and expressive AI voices, including fictional characters like Wednesday Addams. With VoxBox, you can easily generate voiceovers, dubbing, and text-to-speech conversions in multiple languages.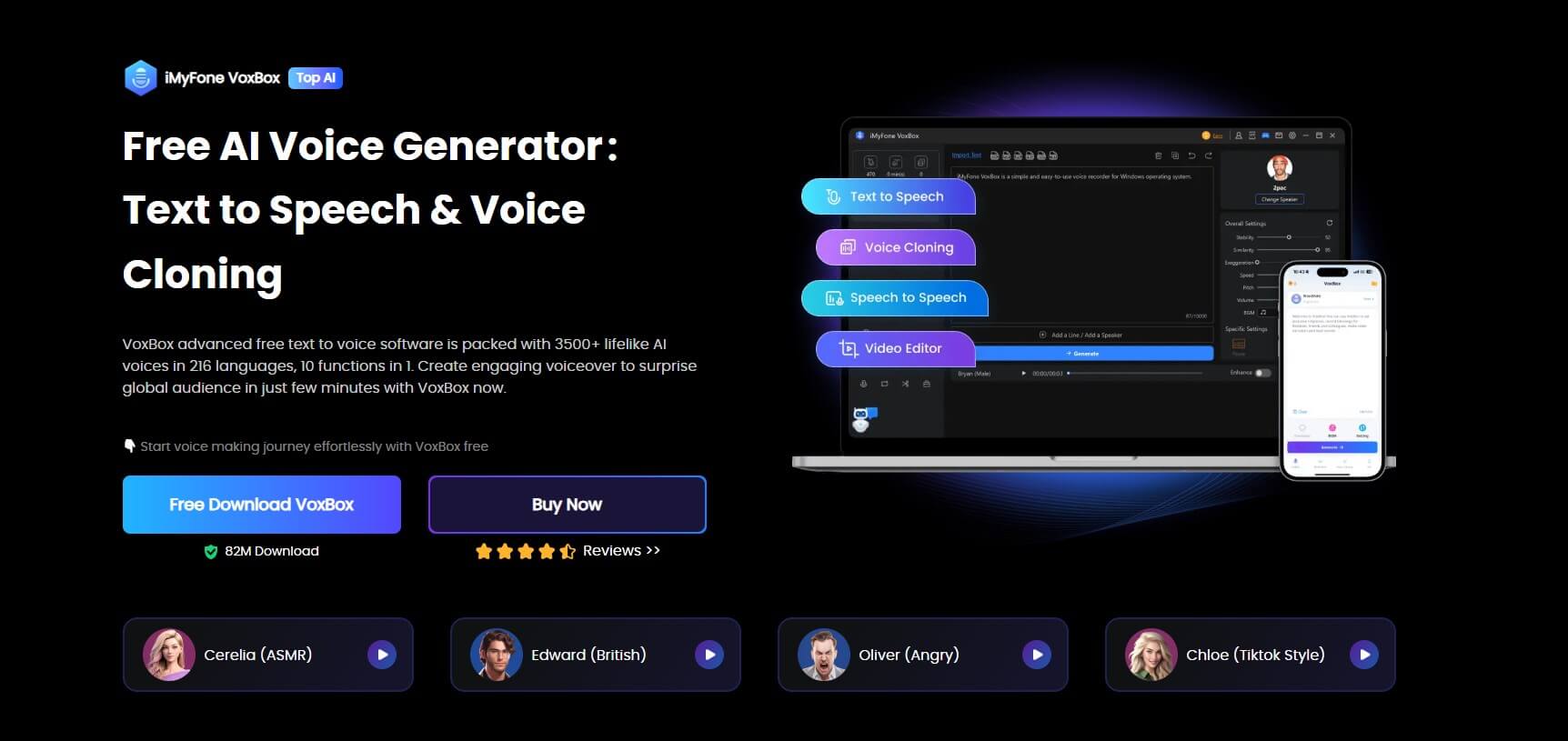 Full Guide of Making AI Voices
1.Download & Installation: Start by downloading the VoxBox AI voice generator for free and install it on your computer.
2.Choose a Text-to-Speech Lab: Select the Voice Type that suits your needs and preferences. You can explore various voices, including the distinct Wednesday Addams voice, or search for specific voices using the "All Voices" option.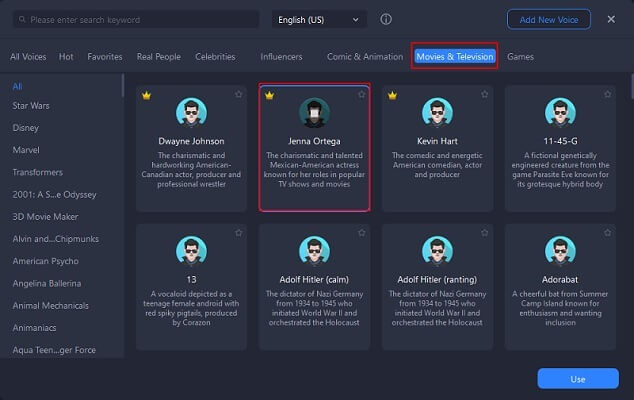 3.Type Your Script: Input the content you want to showcase using Wednesday Addams' voice. .
Features:
AI voices for fictional horror film characters, including Megan, Saw, and Fnaf.

Library of 3200+ AI voices: 77+ languages, 100+ accents.

Text-to-speech, voice cloning, and text transcription.

Customizable voice settings: Pitch, speed, volume.

High-quality audio formats: OGG, WAV, MP3.

Versatility for business, entertainment, and social media.
2)Uberduck.ai
Another platform that leverages AI to create impressive vocal outputs is Uberduck.ai. With over 5,000 expressive voices available, including those resembling Wednesday Addams, Uberduck.ai enables users to synthesize AI vocals and voiceovers. Additionally, it offers APIs for developers to build audio applications swiftly and even allows users to create custom voice clones for a more personalized touch.

Features:
Provide 5000+ voices.

AI remixes and original RAP for all rappers.

Personalized marketing campaigns with music.

APIs for diverse music-related consumer experiences.
Part 4:Hot FAQs about AI Wednesday Addams Voice?
1.How old is Wednesday Addams in the series?
Wednesday Addams celebrates her 16th birthday during the events of the show.
2.How old is Jenna Ortega, the actress who portrays Wednesday Addams?
In real life, Jenna Ortega is 20 years old.
Conclusion
In conclusion, the character Wednesday Addams has fascinated audiences for generations, and her portrayal in the Netflix series "Wednesday" by Jenna Ortega has garnered significant attention. Through AI advancements and tools like VoxBox and Uberduck.ai, users can now generate AI voices that resemble Wednesday Addams and other fictional characters. These innovative technologies enable creators to bring their content to life with unique and expressive voices. Download VoxBox to embark on your AI vocal journey.