Gawr Gura, the beloved Vtuber sensation known for her infectious energy and captivating personality. Now, imagine harnessing the power of Gawr Gura's iconic voice with TTS technology. The Gawr Gura TTS voice allows you to bring her charm and charisma to your own projects, enhancing storytelling, content creation, and personalized interactions.
In this article, we will recommend the top text to speech with voice cloner to make Gawr Gura AI voice and bring her real face for you.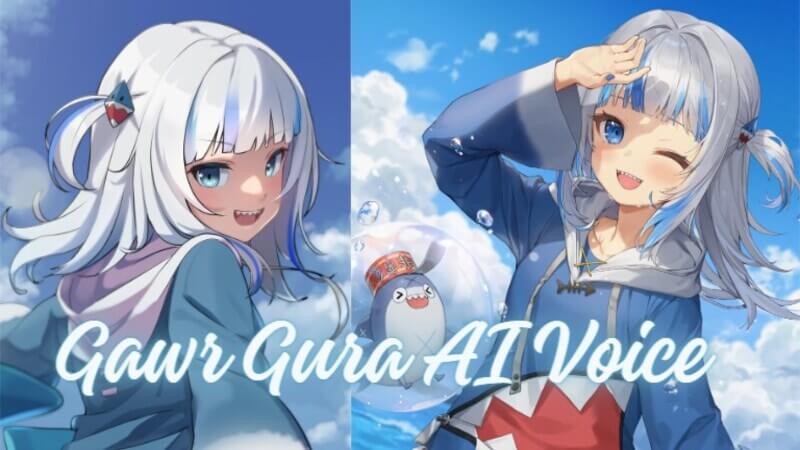 Part 1: Info of Gawr Gura
Gawr Gura is a virtual YouTuber and member of the virtual talent agency, Hololive English. She is known for her energetic and playful personality, as well as her iconic shark-themed appearance.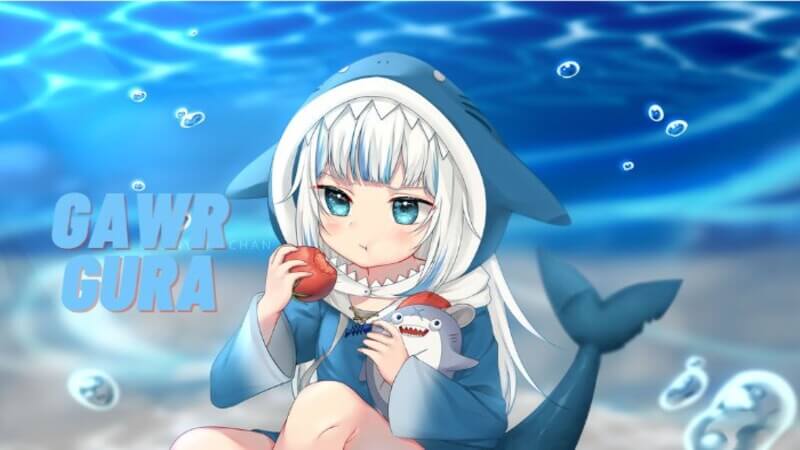 Gawr Gura has gained a significant following for her entertaining livestreams, where she engages with her audience through gaming, singing, and chatting. With her infectious enthusiasm and lovable character, she has become a beloved figure in the VTuber community and has captivated fans around the world.
Part 2: How to Create Gawr Gura AI Voice with TTS & Voice Cloning Tech?
VoxBox offers a powerful solution for creating Gawr Gura's AI voice. With VoxBox, you can easily generate and clone Gawr Gura's unique voice while make other famous VTuber voiceovers, allowing you to add her distinct vocal style to your own projects, whether it's narration, content creation, or personal endeavors.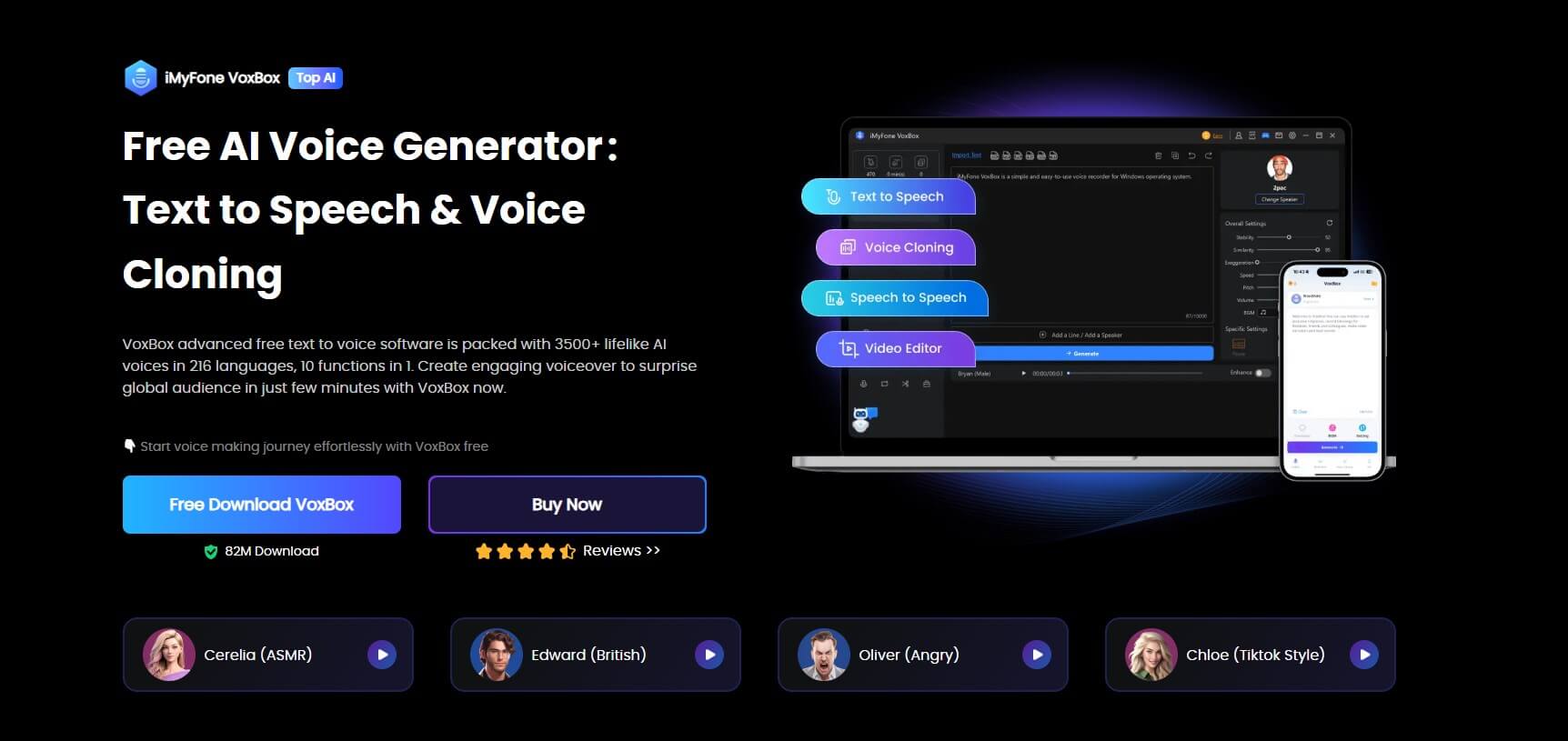 Stpes to Make Gawr Gura AI Voice:
Step 1: Download VoxBox software and install it.
Step 2: Click on the "Text to Speech" on the left side and change the voices similar to Gawr Gura.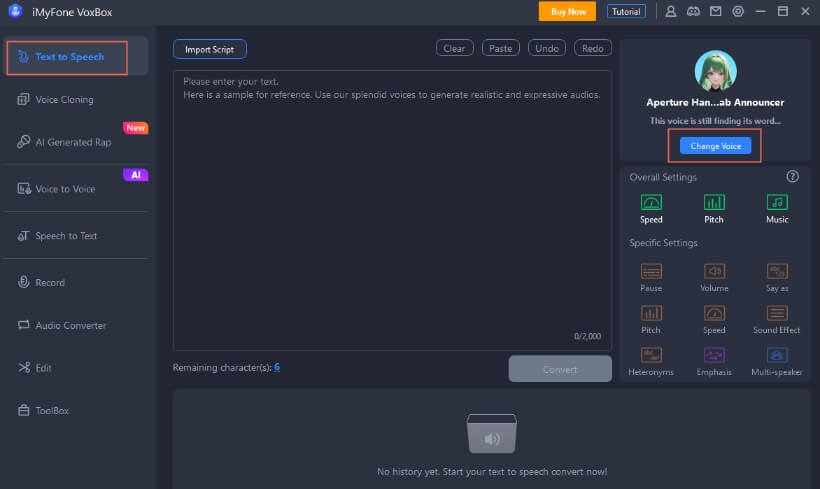 Step 3: Enter the text, press "Convert" and wait for few seconds.
Step 4: Listen to the dubbing and output it on your device.
Key Features:
Access over 3200+ unique voices in 46+ global languages.

The perfect personalization to customize Gawr Gura overdubs by adjusting various options.

>

Provides a number of free characters to generate voices for you.

Take advantage of the ai-generated Gawr Gura voices for types of scenes.

Realistic Miku AI voice offered.

All-in-one software includes STT, TTS, voice recording, editing, cloning and conversion.
How to Clone Gawr Gura Voice:

Step 1: Download and launch the VoxBox.
Step 2: Choose the "Voice Cloning" and configure the recording environment to ensure precise detection and accurate results.
Step 3: Upload audio files or perform real-time recording.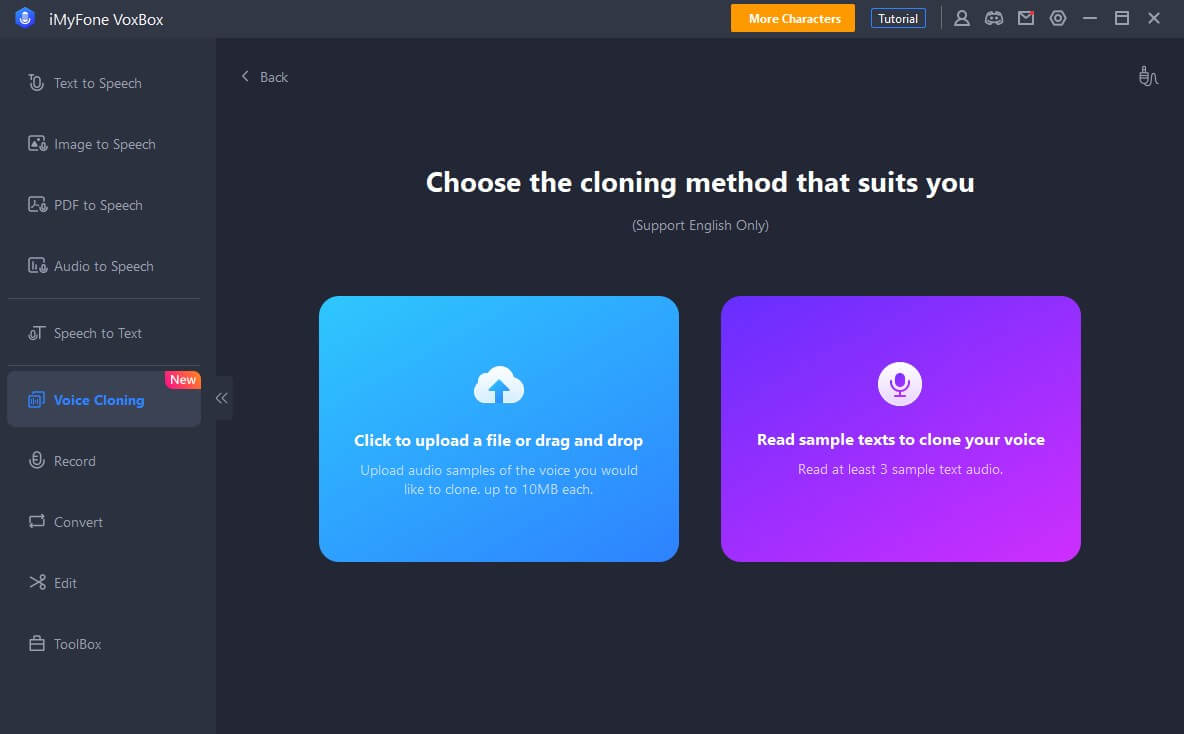 Step 4: Once the process is complete, wait approximately 20 minutes to obtain the cloned voices.
Tips
Watch this video to learn more about using
AI overdub studio
to make more natural & realistic voice .
Bonus Tips for Gawr Gura Face Reveal
Gawr Gura, the beloved virtual YouTuber, has become an internet sensation with her energetic personality and entertaining content. While she is known for her iconic shark-inspired avatar, her real face remains a mystery. Fans have been eager to catch a glimpse of the person behind the character, but Gawr Gura has kept her real face hidden, maintaining the intrigue and allure that surrounds her virtual persona.

Part 3: Hot FAQs about Gawr Gura AI Voice Generator
1. What is Gawr Gura Age?
She is described as a 9,000-year-old shark who has come from the depths of the ocean to become a VTuber.
2. How to get Gawr Gura deepfake AI voice?
To get a Gawr Gura deepfake AI voice, you can use VoxBox, an advanced TTS and AI voice cloning tool. VoxBox allows you to generate realistic and accurate deepfake voices, including the voice of Gawr Gura.
3. Who is the person behind Gawr Gura?
Amashiro Natsuki provided the artistic illustrations for the design of Gawr Gura, while Shin Umiushi handled the original modeling.
Conclusion
In conclusion, harnessing the Gawr Gura AI voice brings a world of possibilities to your projects, enabling you to captivate and engage your audience with the beloved Vtuber's distinctive charm.With VoxBox, you can easily generate the Gawr Gura AI voice and unlock the power of her iconic persona.
Whether it's for content creation, storytelling, or personalized interactions, VoxBox empowers you to create immersive and unforgettable experiences that resonate with your audience. Don't miss out on the opportunity to bring Gawr Gura's voice to life with VoxBox.