Voice cloning is an advanced feature that allows users to create a natural-sounding human voice with artificial intelligence. It can be the voiceover converted to another clone voice, or you can use the text-to-speech feature to convert the text into various voices.
In this article, we will discuss the top 2 ways to clone the voice through professional cloning software. We will provide you with a complete brief about the software so you can compare both and use which you find more feasible.
Try it Free
Part 1: Effective Way of Clone Voice with Respeecher
Respeecher is an artificial intelligence-based company that provides clone voice features for content creators. People usually don't like their own voice or want to make their content more attractive and engaging for the audience, so they prefer Respeecher to do it. It works as a speech-to-speech delivery with higher accuracy.
This software is perfect for filmmakers, YouTubers, and game developers, which makes it easier for them to clone voices without hiring professional voice artists. It is a remarkable tool that delivers high-quality cloned voices that are nearly impossible for a human to understand, whether fake or real. The software will apply artificial intelligence to generate the quality of voices within a minute, but the user must need permission from the target voice's owner.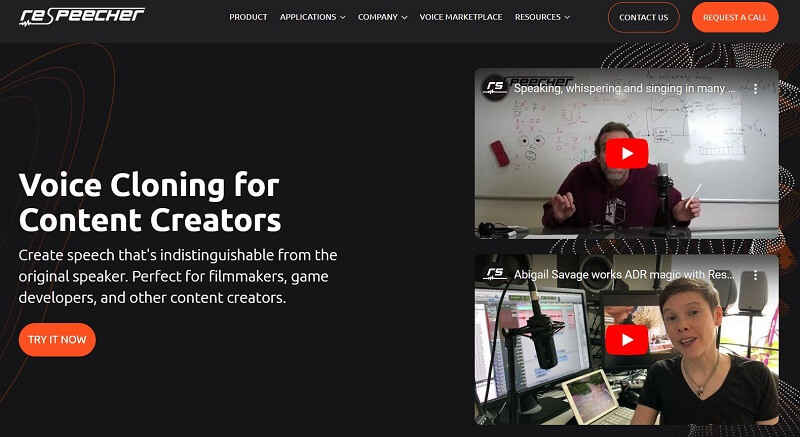 Features:
It swaps the voices that are indistinguishable from the audience.

It conveys all the emotions delivered by humans.

Respeecher has a creative control feature that saves you from re-recording the voice.
Pros:

Respeecher has the power to bring back the voices of your loved ones.

It doesn't give unusual words while converting the clone of the voice.

It is 100% safe to use because they keep the data confidential between you and them.
Cons:

You need to get the permission of the person before starting the project.

It has the highest pricing, which doesn't feel promising for a new visitor.
Reviews:
It has almost positive reviews because of its features and a huge library of reality-based voices that cannot compare the fake and real.
Price:
| Plan | Price |
| --- | --- |
| Standard Plan | $200 |
| Special Projects Plan | Contact them |
Part 2: Simply Way of Clone Voice with VoxBox
iMyFone Voxbox is a well-organized clone voice or TTS generator with plenty of options. You can convert any script or your original voiceover to your favorite character, hero, or AI voice because it has a massive library of voices stored in it.
iMyFone VoxBox is known for its high accuracy because it converts your text to speech without misbehaving with a single word provided in the script. It has all the natural sounding voices that you cannot distinguish whether they are real or fake.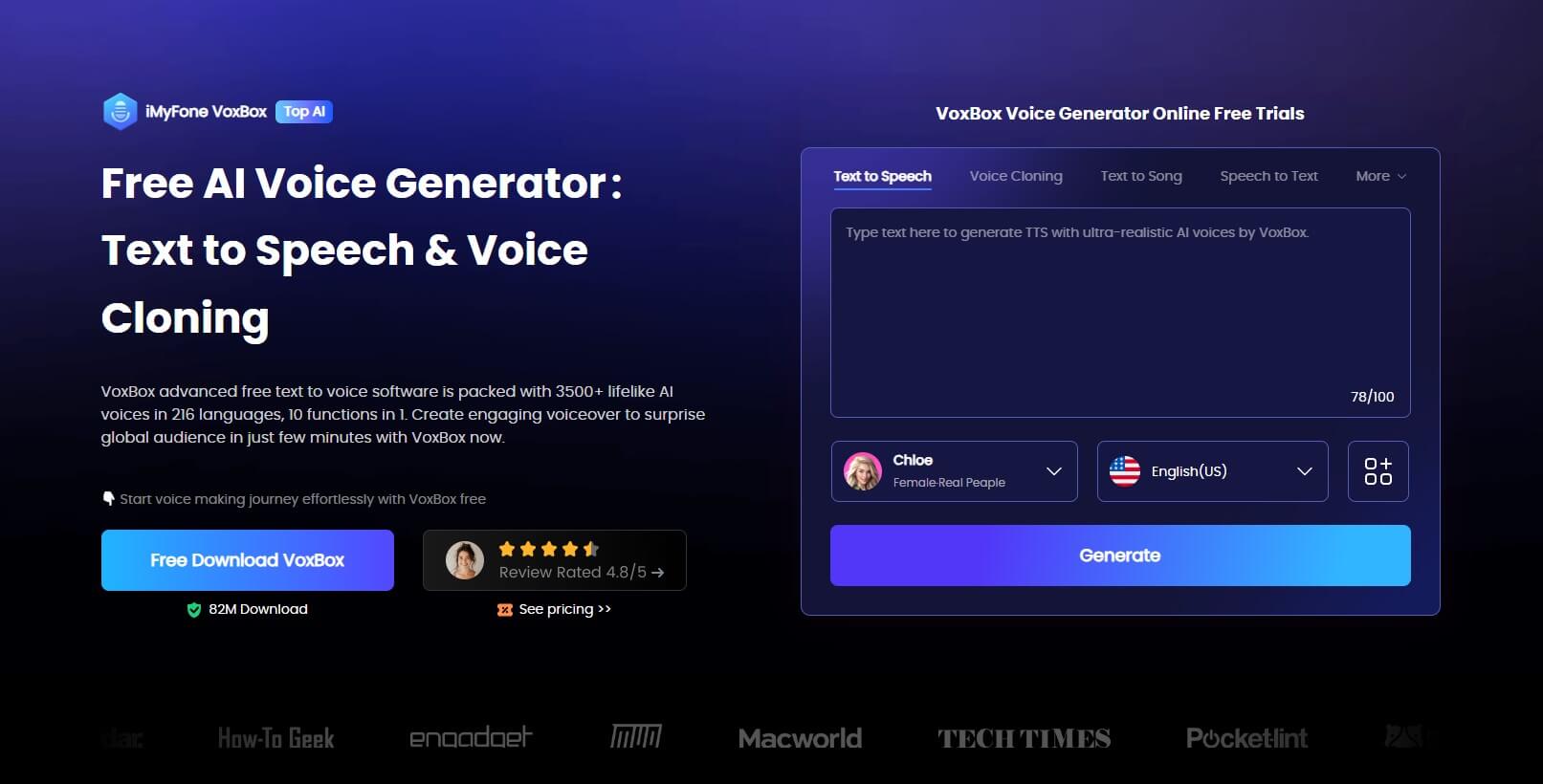 Features:
Supported 46 global languages like Spanish, Japanese, and Hindi.

Supported 3200+ voices like Rappers, YouTubers, Characters, Celebrities, etc.

25+ Pro accents to choose like a British accent, Hindi accent.

Supported Voice clone, Text-to-speech, Voice record, audio edit,video convert.

Supported Pause, Pitch, Speed, Pitch and Emphasis.

Supported select, cut, trim.
Pros:

A very easy and straightforward tool

Perform multiple functions.

Provide clear, fast, accurate, and instant results.
Cons:

Only supported Win, Mac coming soon.
Reviews:
iMyFone VoxBox has very supportive, positive, and consistent users, with 250 positive & honest user reviews and a 4.9/5 star user rating.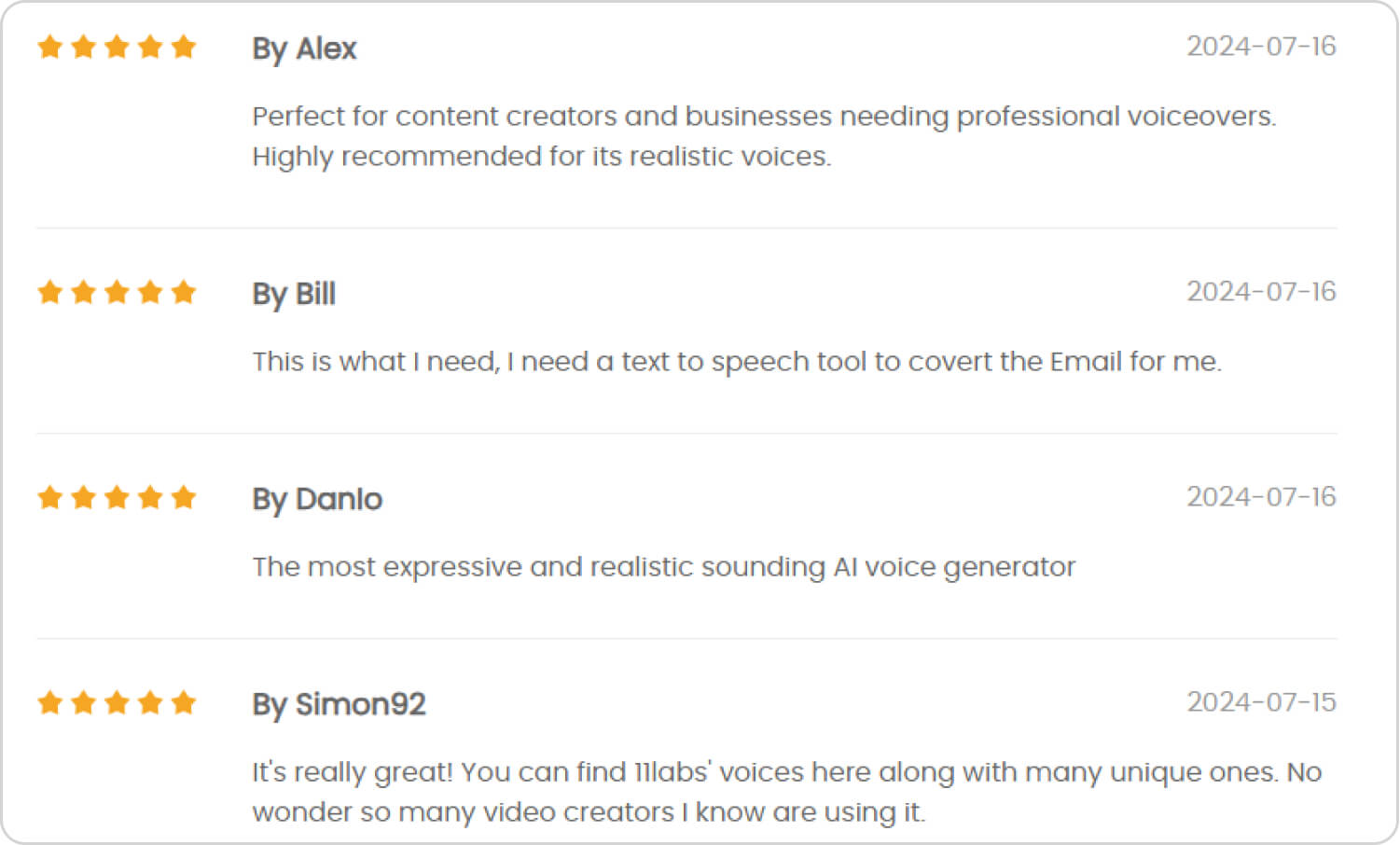 Price:
| Plan | Price |
| --- | --- |
| 1-month Plan | $14.95 |
| 1-year Plan | $39.95 |
| Lifetime Plan | $79.95 |
Part 3: Bonus Tips on How to Choose Voice Clone
There are many tips for choosing clone voices because people generally search for the high volume-searched voices for better attraction and impressions on their audience. The tips for choosing the best voice clone are as follows:
Choose the language with higher clarity for the target audience.

Create the demos and always create the best representation.

Listen to the other clones to make your project a unique one.
Conclusion
We have discussed all the necessary information about the top two ways to create the cloned voice. Still, in comparison, iMyFone VoxBox will take the lead because of the lesser pricing plan and multiple features. It is suitable for beginners as well as experts. It saves time and offers excellent natural and real voices.
Try it Free