Voice cloning technology, powered by artificial intelligence, enables the generation of realistic human voices capable of exhibiting different emotions based on the intended use. From advertisements and IVR systems to character voices in gaming and animation, voice cloning finds applications in various domains.
In this article, we explore two leading methods of voice cloning using professional-grade software, aiming to help readers choose the approach that best fits their specific needs.
Watch The Video To Learn More About How To Clone Voice
Part 1: Clone Voice Effectively: Get Realistic Voiceover with Cloning
The Respeecher is an artificial intelligence-based company that provides clone voice features for content creators. People want to use their own voice for their content to the audience, so they prefer Respeecher to do it. It works as a speech-to-speech delivery with higher accuracy.
This software is perfect for filmmakers, YouTubers, and game developers, which makes it easier for them to clone voices without hiring professional voice artists. It is a remarkable tool that delivers high-quality cloned voices that are nearly impossible for a human to understand, The software will apply artificial intelligence to generate the quality of voices within a minute, but the user must need permission from the target voice's owner.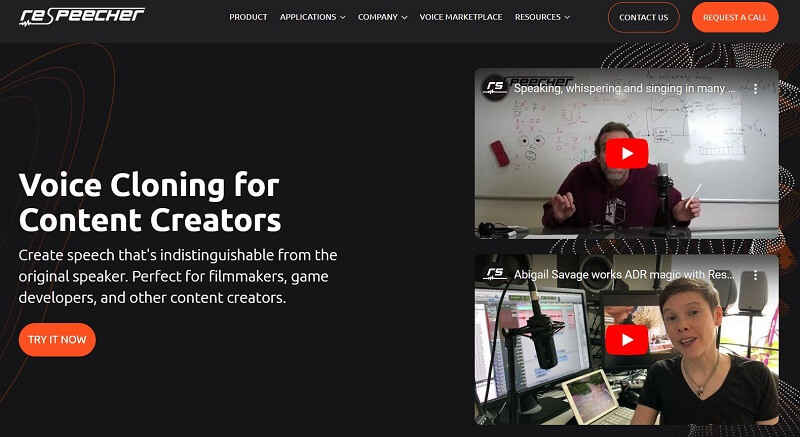 Features:
It swaps the voices that are indistinguishable from the audience.

It conveys all the emotions delivered by humans.

Respeecher has a creative control feature that saves you from re-recording the voice.
Pros:

Respeecher has the power to bring back the voices of your loved ones.

It doesn't give unusual words while converting the clone of the voice.

It is 100% safe to use because they keep the data confidential between you and them.
Cons:

You need to get the permission of the person before starting the project.

It has the highest pricing, which doesn't feel promising for a new visitor.
Reviews:
It has almost positive reviews because of its features and a huge library of reality-based voices that cannot compare the fake and real.
Price:
| Plan | Price |
| --- | --- |
| Standard Plan | $200 |
| Special Projects Plan | Contact them |
Part 2: Other Tips Free Clone Voice or Song with Voice Cloning
iMyFone VoxBox stands out as the top AI voice generator and cloning tool. With its vast library of stored voices, you can effortlessly transform any script or your own voiceover into your desired character, hero, or AI voice .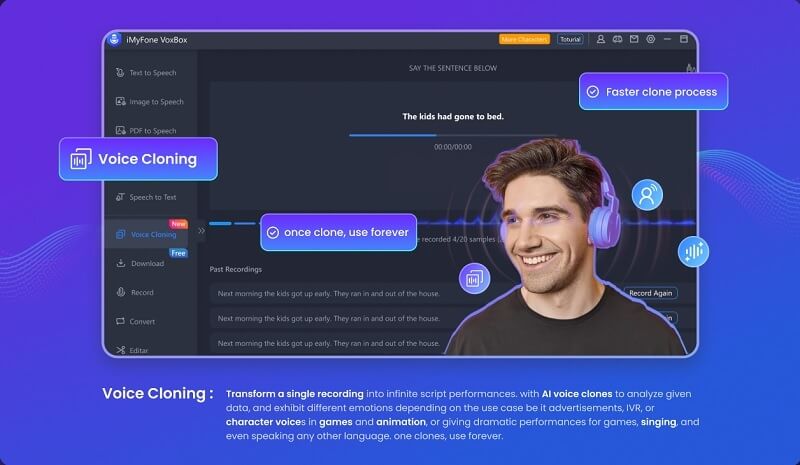 Features:
Rapid Voice Cloning in 20 minutes.

Realistic & natural clone voices.

Multi-Language Voice Cloning

Supported 3200+ voices like Rappers, YouTubers, Characters, Celebrities, etc.

More functions like voice generate, Text Transcription, Voice record, audio edit,video convert.

Customized TTS-Generated Voices.
Bonus Tips
Experience the astonishing voice cloning capabilities of VoxBox as you listen to the cloned voice it generates.

Pros:

Easy to use.

Apply more scenarios like Bussiness, Entertainment, Education, Social Media.

Provide clear, fast, accurate, and instant results.
Cons:

Voice Cloning has not Free Trail.
Reviews:
iMyFone VoxBox has very supportive, positive, and consistent users, and a 4.9/5 star user rating.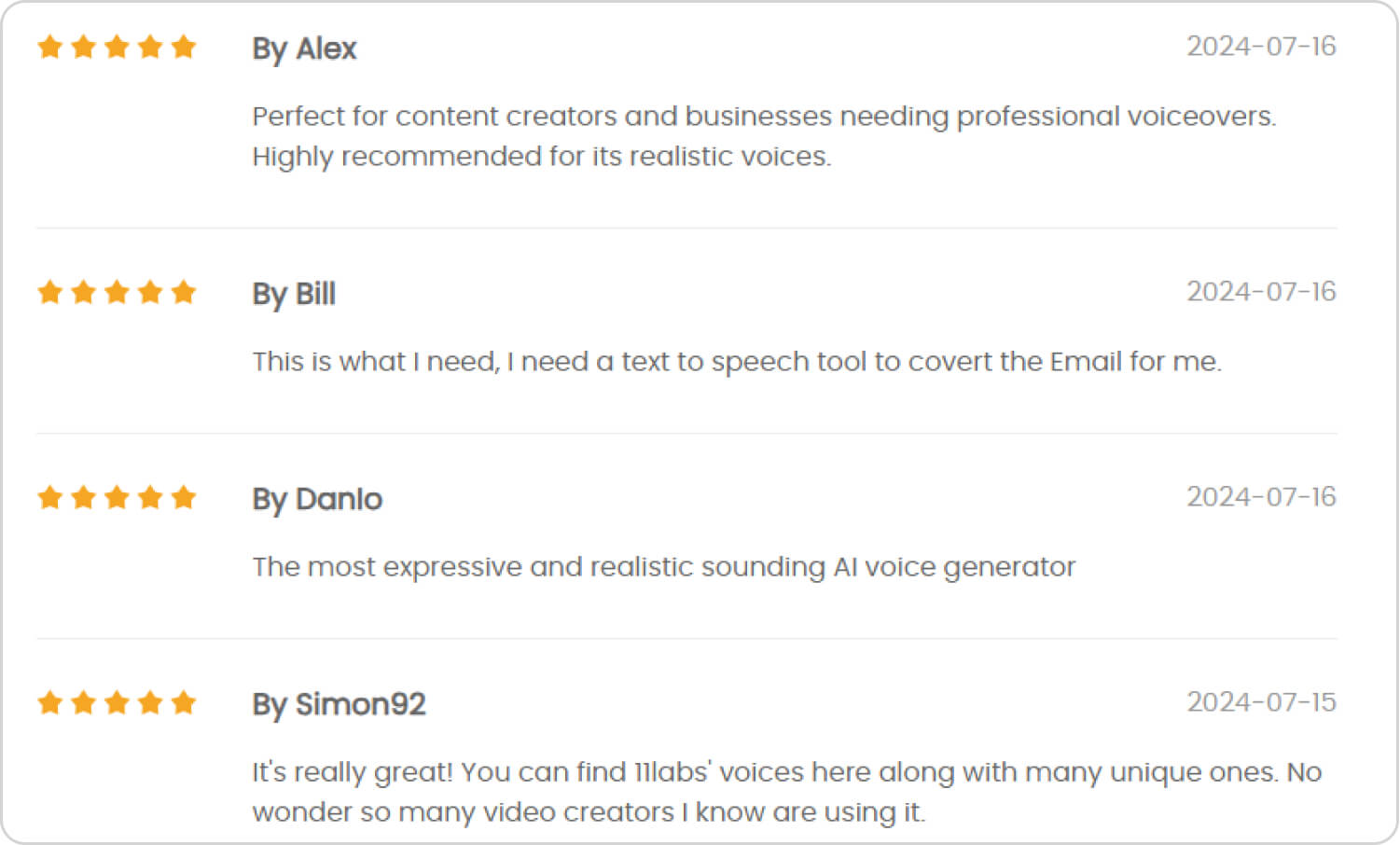 Price:
| Plan | Price |
| --- | --- |
| 1-month Plan | $14.95 |
| 1-year Plan | $39.95 |
| Lifetime Plan | $79.95 |
Part 3: How to Choose AI Voice Cloning Replicate Voice?
There are many tips for choosing clone voices because people generally search for the high volume-searched voices for better attraction and impressions on their audience. The tips for choosing the best voice clone are as follows:
Tips of Choose Voice Cloning Copy Voice
Speed of voice clone process.

Supported Upload of Voice data without worrying about formatting and cleaning.

Build voices without worrying about delays.
Conclusion
In this article, We have discussed all the necessary information about the two ways to create the cloned voice. Still, in comparison, iMyFone VoxBox will take the lead because of the lesser pricing plan and multiple features. It is suitable for beginners as well as experts. Moreover, it is the best voice generator and offers excellent natural and real voices.