The animated character Bart Simpson's voice is childlike and interesting. If you're seeking Bart Simpson AI voice to help you tell bedtime stories for your children or dub your animation video projects, then read this article carefully! Within these lines, we'll present the finest text-to-speech generators and guide you through the process of acquiring the iconic Simpsons voice.
Listen to Bart Simpson AI Voice for free using iMyFone Voxbox down below!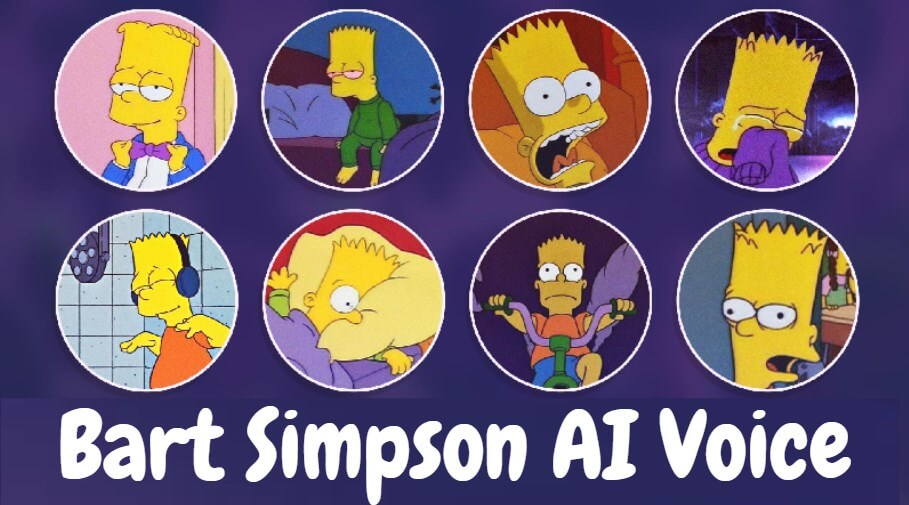 Part 1: What is Bart Simpson?
Let's speak about the animated character, who is well known for his rebelliousness and disrespect for authority. Bart Simpson is the only fictional character in everybody's minds. Bart is the only son in the Simpsons family and the brother of Maggie Simpson and Lisa Simpson.
Bart Simpson is a ten-year-old naughty boy of Homer and Marge who goes to the Springfield Elementary School and studies in 4th grade. He never leaves the opportunity to prank someone or to tease. A flashback revealed that Marge mistakenly ingested a single drop of champagne when she was pregnant, and this mistake was the cause of parts' mischievous personality.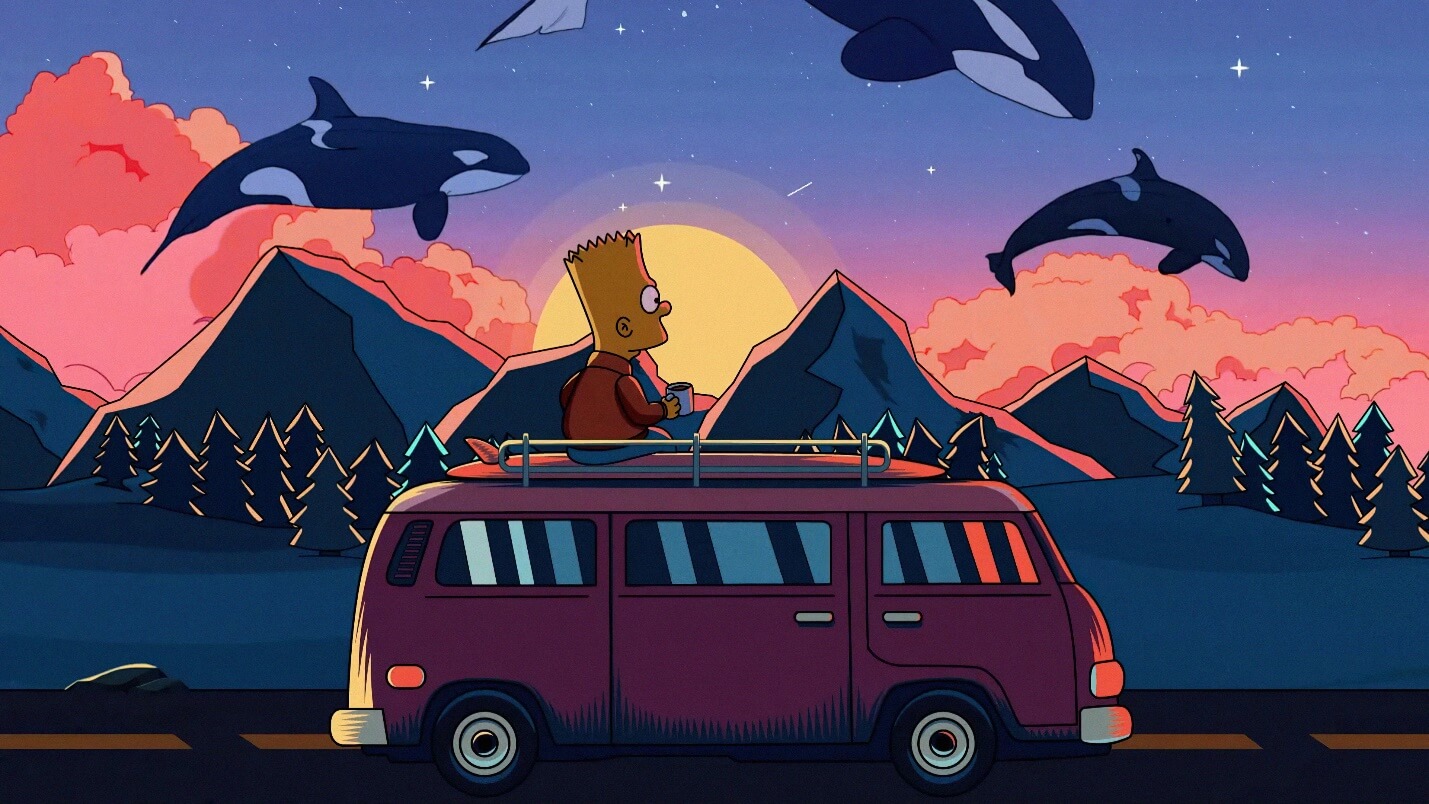 Part 2: Who Voices Bart Simpson?
The voice behind the mischievous boy Bart Simpson was Nancy Cartwright, and the answer to the most popular question, "who is the voice for Bart Simpson?". Nancy Cartwright is well known, American voice actress. She has been giving life to animated characters for over 40 years.
Like Bart Simpson, Nancy has given the iconic performance in "The Simpsons." But Cartwright was not only limited to it. She has also given outstanding performances and proven to be the best voiceover artist for many different animate series, video games, and films like The Twilight Zone: The Movie and Who Framed Roger Rabbit.
Part 3: How to Talk as Homer, Bart, and Lisa with Simpson AI Voice Generator?
If you love the voice of Lisa Simpson or any other fictional character from the Simpson series. Then we have the best Bart Simpsons voice generator in this section.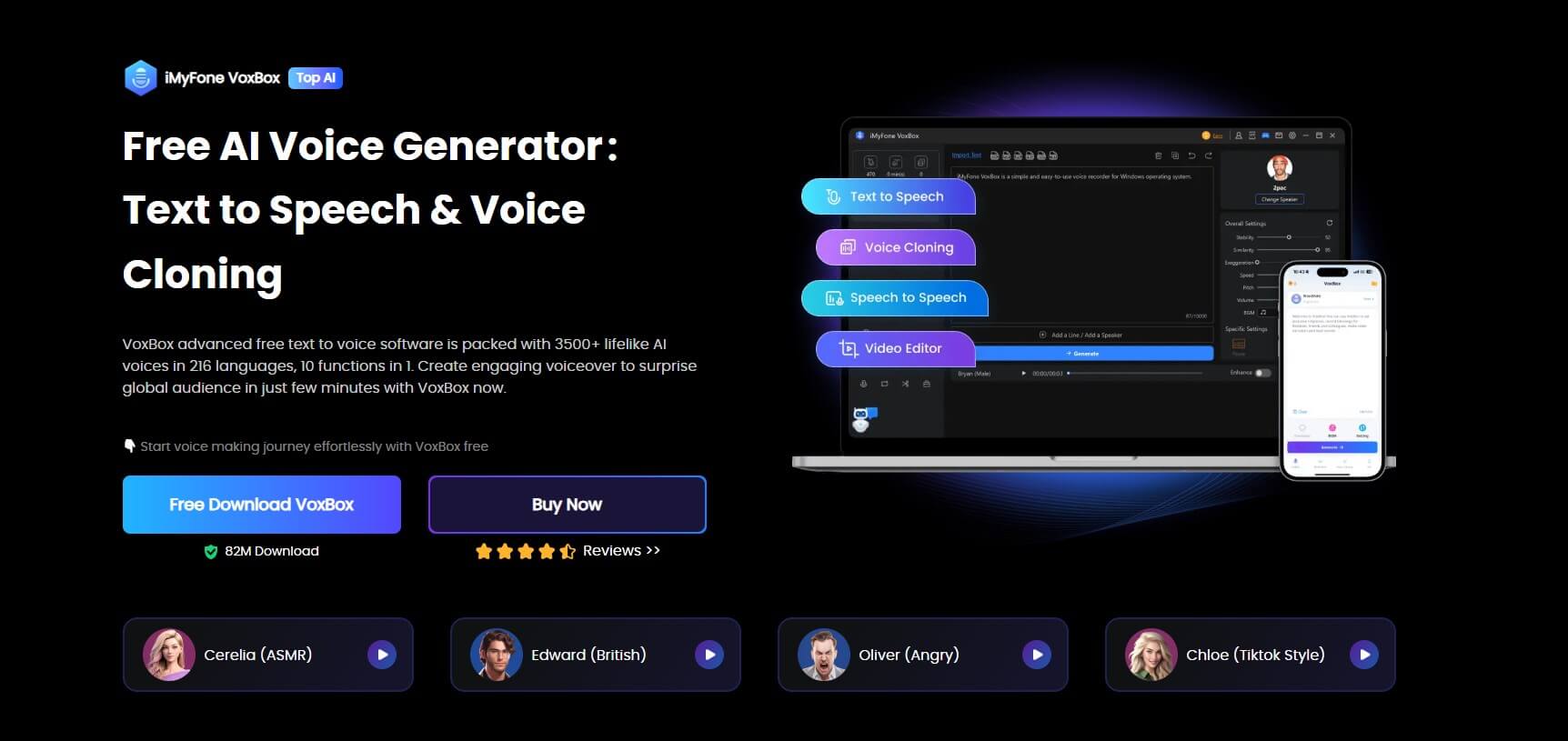 VoxBox is the best Bart Simpson AI voice generator enabling you to sound like Simpson characters like Bart, Homer, or Lisa, which offers its users different sounds of Simpsons characters with deep customization. You can easily convert your text into voice and sound like the Simpsons by exporting high-quality large files.
How to Get Bart Simpson AI voice with Text to Speech:
Step #1:Launch the iMyFone VoxBox and go to the "Text to Speech" tab.
Step #2: Click on it, and from "Voice Type", select The Simpsons.
Step #3: Now from the "Voice" and you can select Bart Simpson voice or Lisa Simpson voice.
Step #4: Start writing in the given box and press "Convert" for the final results.
Key Features:
A variety of pre-set cartoon character voices.

Supports you to make storytelling or dub in videos with playful voices.

Realistic all simpsons' AI voices Bart, Homer, Lisa and Marge.

You can export the audio file in different formats.

Convert written text into animated character voices, allowing you to create dialogue and narratives effortlessly.

All-in-one software, providing STT, TTS, voice cloning, audio editing and more.
Pros:

Clearly operation interface.

Clone voices of well-known cartoon characters.

Apply filters to mimic different cartoon settings.
Cons:

You need to install the software.
Part 4: FAQs about Simpsons Voice Generator
1. Who is the Voice of Lisa Simpson?
Martha Maria Yeardley Smith has had the honor of voice acting as Lisa Simpson since the show's start and has been part of it till now. She has also voiced Maggie's squeaks in some of the episodes.
The voice of Lisa Simpson actor has been getting $30,000 for her role per episode, and she now gets around $300,000 per episode.
2. How can I get Bart Simpson voice?
You can have Bart voice by using the best Bart Simpson AI voice generator, VoxBox, which you can do first by knowing who is the voice for Bart Simpson by listening to Smith, the outstanding actor.
VoxBox recreates the voice of Bart Simpson in such a fantastic way that you almost feel like Smith is right there voicing it.
3. How can I make Simpsons's text to speech voice on PC?
You can use Bart Simpson voice generator like VoxBox on your PC by downloading and installing the app.
In VoxBox, you cannot just sound like Bart but also imitate other characters' voices, like Spongebob. Read more about it in detail in this article.
Conclusion
So now you know who is the voice for Bart Simpson, the actor that plays the voice of Lisa Simpson, and even about all the voice actors of the Simpsons. You can easily sound like Bart with the amazing Bart Simpsons voice generator VoxBox. It is one of the best TTS software with over 3,200 voiceovers and can be converted into 46+ languages.