Apple is at this stage rolling out the second public beta of iOS 17, its upcoming major software update for the iPhone. It is well known that ios 17 will be officially released in September, but some people can upgrade to the ios 17 beta now. And this time, Apple iOS 17 introduces "personal voice" -- a cool new feature that lets you clone your own voice with AI.
In this article, I will introduce how iOS 17 utilizes AI for personal voice cloning, and provide top AI voice cloning alternatives for iOS 17's AI cloning feature.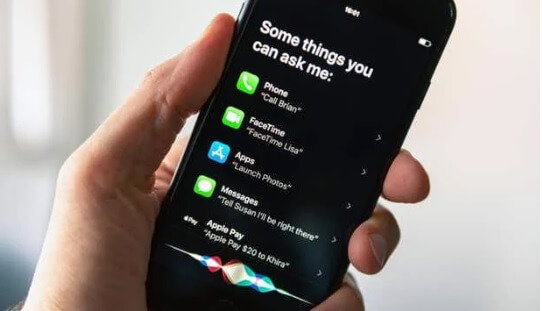 Part 1:How does iOS 17 Personal Voice Clone Voice with AI?
AI Voice Cloning is a technique that allows you to create a synthetic voice that sounds like you or someone else. With voice cloning tools, you can record your voice, analyze it, and create a digital model of your unique speech patterns. Once you've created your voice model, you can use it to generate new audio content that sounds like you. Some voice cloning tools also allow you to modify your voice to sound like different genders or ages.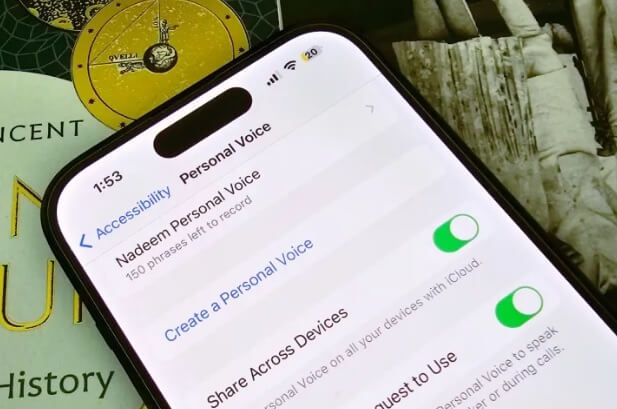 How to Use Personal Voice(Apple Voice AI) in iOS 17
Step 1: Install iOS 17 beta version, after installation, Goto settings.
Step 2: Tap "Accessibility," scroll down to "Personal Voice" and tap "Create a Personal Voice. " Choose a name for your Personal Voice and tap "OK."
Step 3: You'll be prompted to check the sound quality. Once that's sorted out, you'll be asked to read around 150 lines of text, which could take some time.
Step 4: When you're finished reading your lines, you'll need to leave your phone locked and attached to power while the AI does its thing. It could take upto 10 hours.
Step 5:Once the voice is ready, you can access it from Settings > Accessibility > Live Speech. Make sure Live Speech is enabled, then make sure your voice is chosen under "Voices."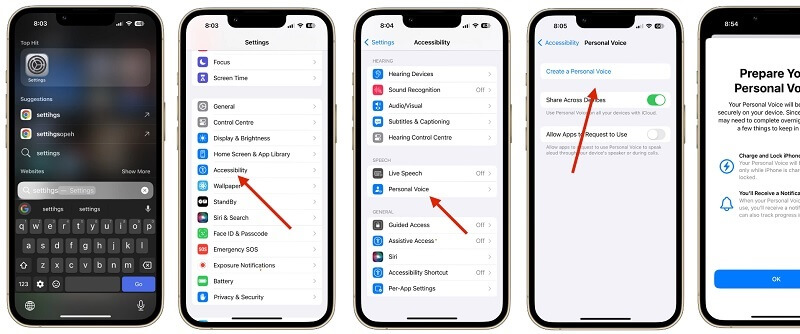 With everything set up, you can access your Personal Voice by triple-clicking the Side or Home button, then tapping "Live Speech." Here, you can tap the Keyboard to type out anything you want your iPhone to speak, or pick from any of your preset phrases.
Part 2: Top Alternatives of iOS 17 Personal Voice with Clone AI
VoxBox is the best AI voice cloning software alternative for Apple AI voice-ios 17 Personal Voice. It not only supports voice cloning by recording voice, but also supports uploading audio files for real-time voice cloning, and also supports voice cloning and voice fusion functions based on text description. And its interface operation ensures simple and fast cloning. What's best is that the cloned voice is realistic.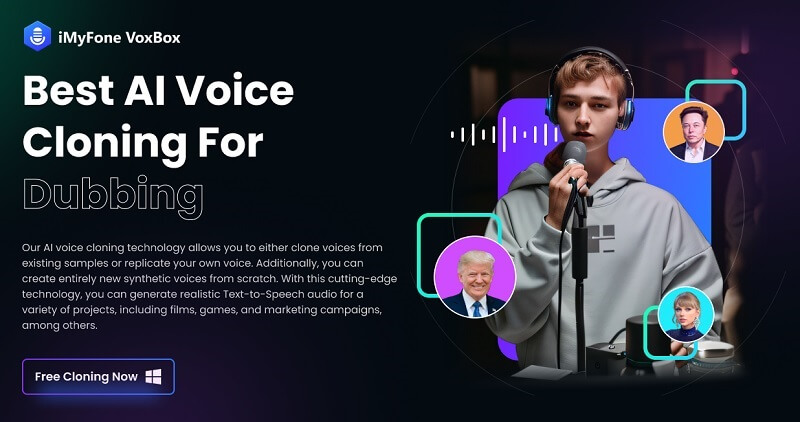 Features:
Rapid voice cloning with high quality.

Multi-language support.

Access 3200+ voices in 77+ languages and 100+ accents for text to speech.

Custom AI voice with AI text to voice, voice fusion, voice clone.

Flexible output formats.
Step of Clone Personal Voice with AI
Step 1: Download and open VoxBox, Then choose the "Voice Cloning"
Step 2: Choose the upload audio to clone voice(the best way).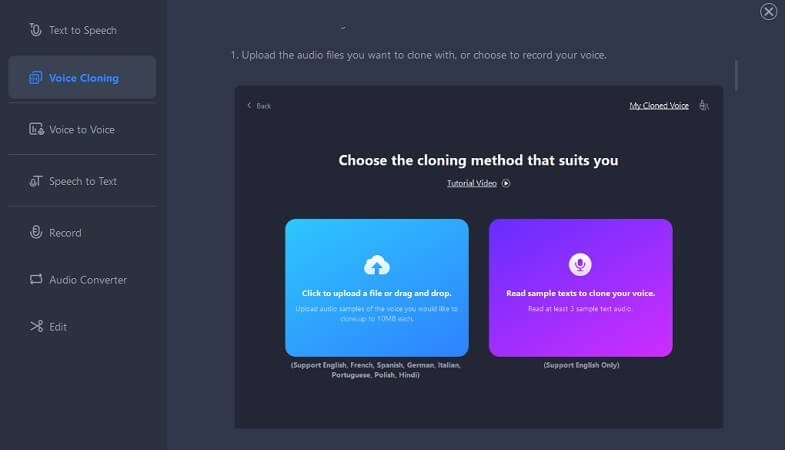 Step 3: when you finish upload the audio, then start cloning.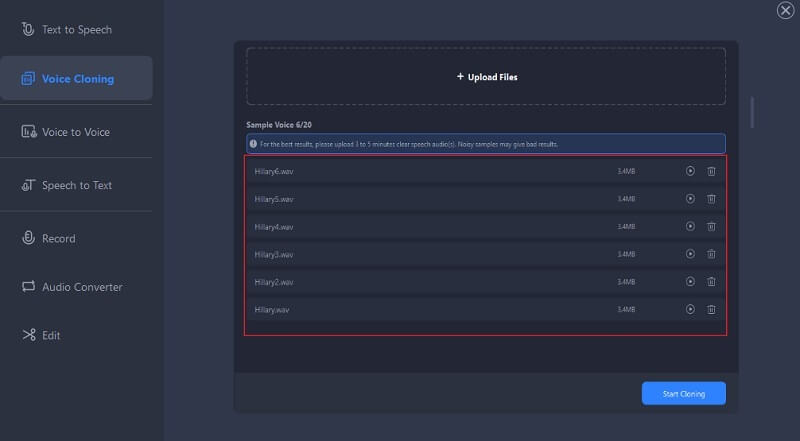 Play.ht is another online AI voice cloning alternative for iOS 17 personal voice that has been mentioned in sites like The New York Times and Newsweek. Its instant voice cloning is super fast, and you only need to upload audio files, and voice cloning is possible in seconds.

Best of all, you can get started absolutely free.
Features:
Instant Voice Clone.

High-quality voice clone can highly restore the sound.

Provide API.

Access to all languages and voices.
Use custom AI voice cloning with Murf, a smart AI tool to replace the iOS 17 voice AI -"personal voice". Its voice clone includes anger, happiness, sadness, and other emotional choices, but you only need to clone the voice once with this tool, you can customize it to your liking to make it sound exactly as you want. This tool is very real and you can complete the process in just five easy steps.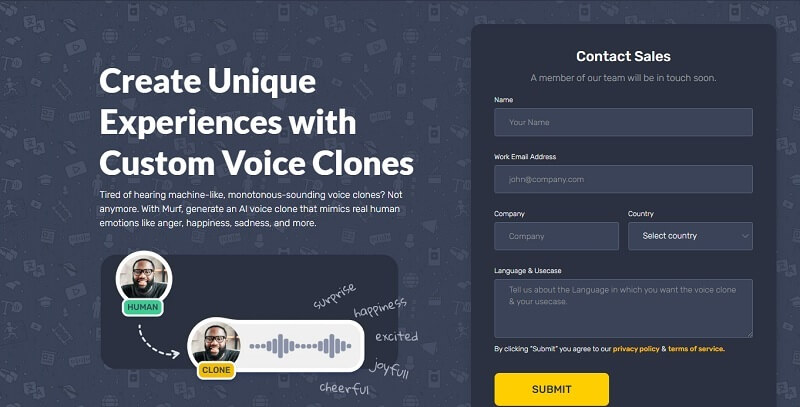 Features:
Provide real human emotions like anger, happiness, sadness, and more.

Access 120 + voice in 20+ languages.

Provide API
Part 3: Hot FAQs about ios 17 AI Voice Cloning
How much time does this take to create a Custom AI voice via ios 17 voice cloning?
well,there have no detail time, but need to recording 150 lines.
Any there other Alternative ios 17 voice cloning recommend?
Yes, there has other alternative iOS 17 voice cloning like Voxbox, lovo.ai, resemble.ai, etc.
How can I utilize the AI voice cloning feature on my iPhone?
To get started, follow these simple steps: Ensure your iPhone is running iOS 17>Navigate to Settings > Accessibility > Personal Voice.>Tap "Create a Personal Voice" at the top.>Press the blue "Continue" button twice.>Assign a name to your cloned voice.>Tap the record button and read aloud the displayed phrases on your screen.By following these steps, you'll be able to create your own cloned AI voice on iOS 17.
Conclusion
This article delves into the latest addition to Apple's iOS 17, the AI voice feature known as "Personal Voice." It explores how Apple employs AI to enable the cloning of your own voice within iOS 17's Personal Voice feature. However, for content creators seeking more versatile AI voice solutions, we also present superior alternatives to Apple's iOS 17 voice AI capabilities.

iMyFone VoxBox is mentioned in this article. With a little experimentation and practice, you'll be able to generate high-quality audio content that engages and entertains your audience.