Are you looking for Hank Hill AI voice to do text to speech conversion for freshing up your channel, or just for fun? Read on, the best solution is waiting for you!
Imitating the voice of anyone is an art that few can perform, and some take years to master. So, what to do if you don't have the skills or have years to practice? Well, then you use a Hank Hill voice generator.
In this article, we will walk you through the best Hank Hill voice generator and voice changer, as well as its soundboards, which could help elevate your content creation process, and more.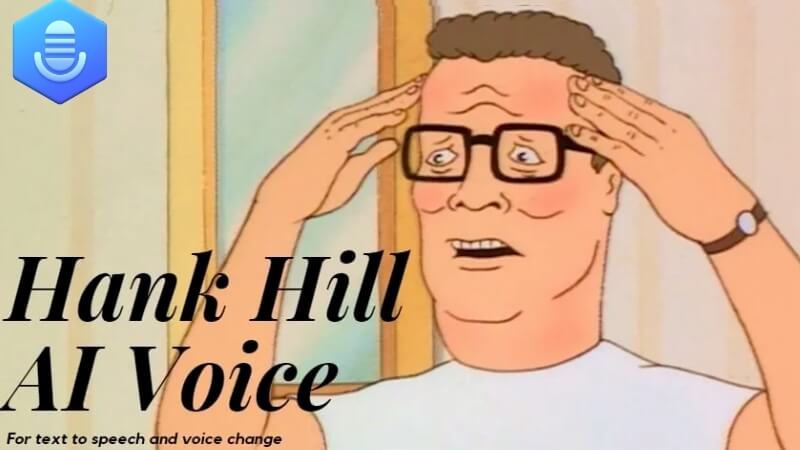 Listen to Hank Hill AI voice for free using iMyFone Voxbox down below!

Part 1: Who is Hank Hill?
If you don't know who Hank Hill then you must be living under a rock or are from the moon because he is one of the most popular animated characters on TV.
He is the protagonist of the TV show King of the Hill, who lives in Arlen, Texas, a fictional town in the series, and is a typical joe. He is 30+ years old, works as an assistant manager in Strickland Propane, and typically hands out with his friends in an alley with his friends. By hanging out, we mean drinking beer and making funny and sometimes silly jokes.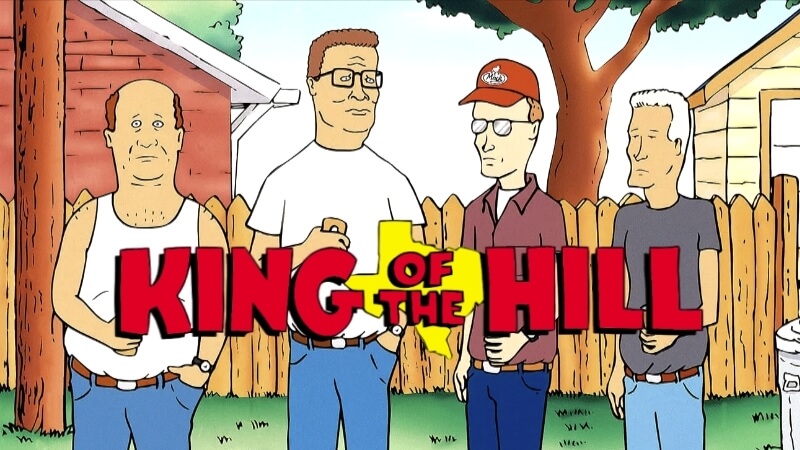 He is created by Mike Judge, who voices the character as well. The character is developed so well that Texas Monthly added this fictional character to their annual list, where he is one of the most influential persons in Texas.
He has been compared a lot with Mr. Anderson from Beavis and Butt-head TV show from demeanor, but most believe he is funnier because he is grounded in contemporary reality.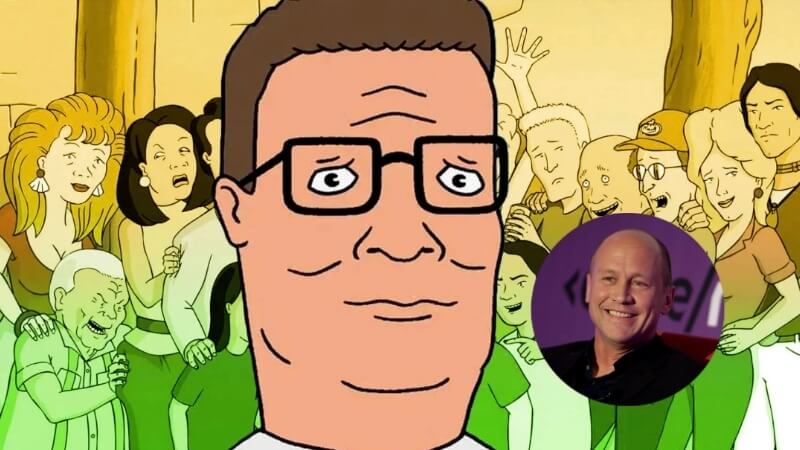 The primary reason why many people, especially middle-aged men, love and enjoy him so much is his personality. His demeanor is built around being an all-American family man who is also compassionate and empathetic.
Part 2: Hank Hill Voice Actor
The voice actor for Hank Hill is Mike Judge. He is also the creator of the animated TV show "King of the Hill," in which Hank Hill is a main character. Mike Judge is known for his contributions to animation and comedy, having also created "Beavis and Butt-Head" and co-created "Silicon Valley."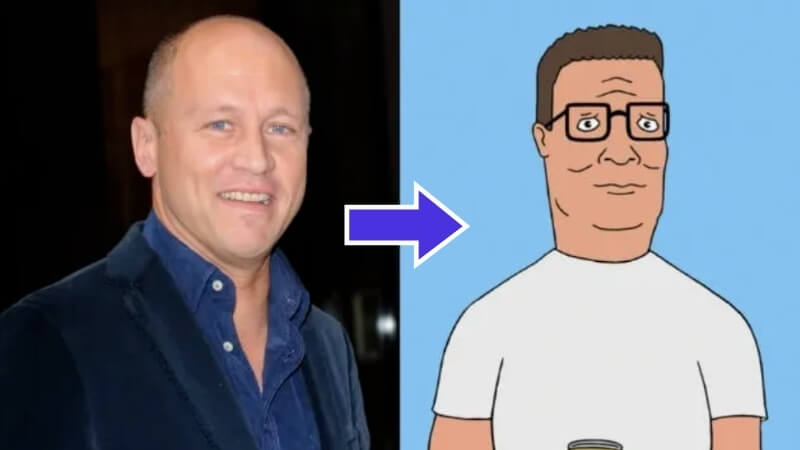 Part 3: Free Get Hank Hill AI Voice with Voice Generator for Text to Speech
So if you love Hank Hill's character and would love to sound like him, then look at any Hank Hill voice generator in this list which can help you convert easily.
iMyFone VoxBox - Best Hank Hill Voice Generator
iMyFone VoxBox text-to-speech tool is your best choice for generating Hank Hill AI voice because of its massive library of voiceover options that you may use and 77+ languages you can convert your text or speech into. So let's consider why it is so great for being a Hank Hill voice generator.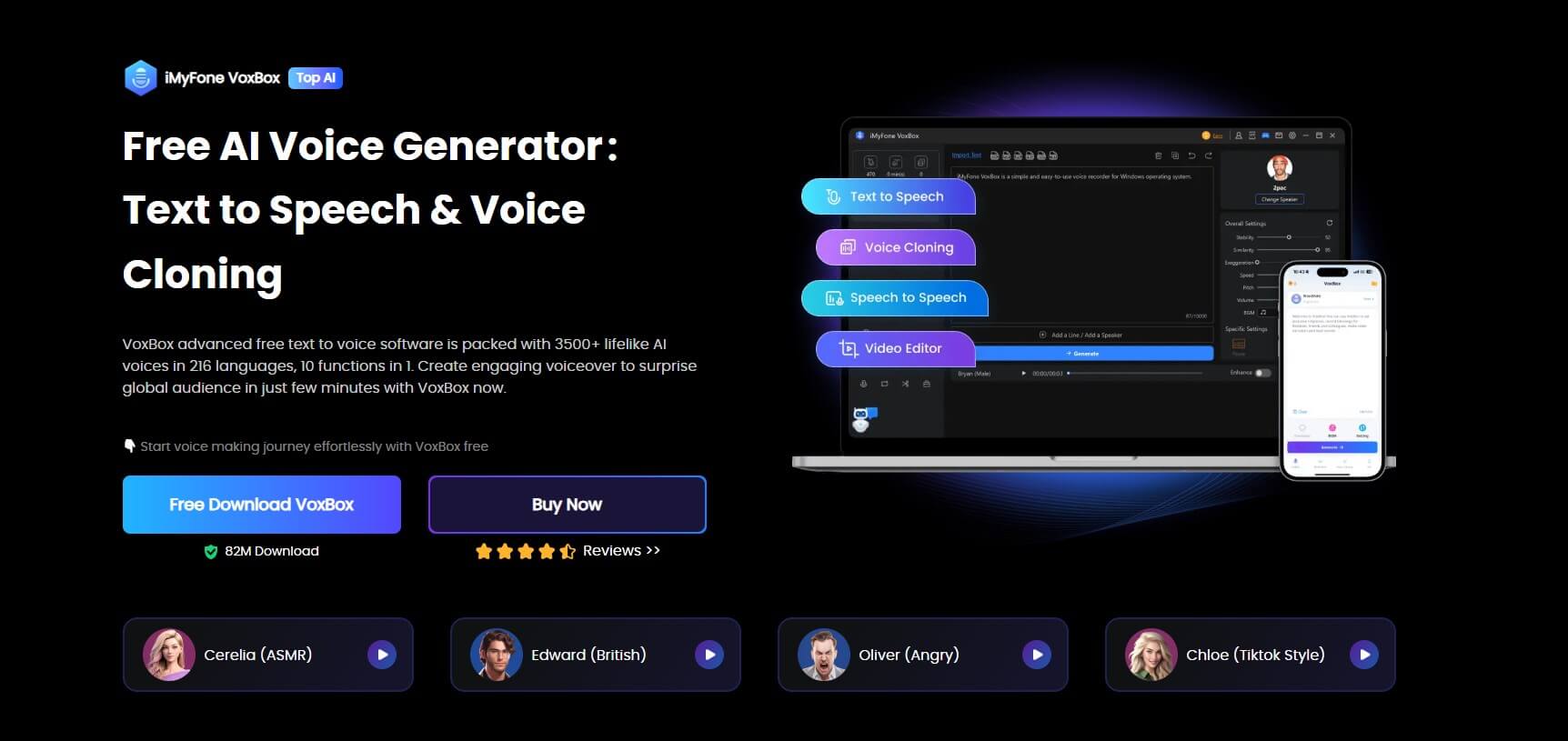 Key Features:
Many unique voices like Hank Hill that are realistic and with fantastic clarity users can now use with ease.

Users have 2000 free character counts to use for text to speech conversion.

You are allowed to generate any voices you like with voice clone.

You can convert voices or text to Hank Hill's iconic voice using TTS or even STT, which you can tweak as much as you like.

3200+ other voices for users to use, including that of celebrities, streamers, characters, and more.

Global 77+ languages are provided for you to do text to speech conversion.
Free Get Hank Hill AI Voice for Text to Speech:
Step #1: Install VoxBox from iMyFone's official website, open the app.
Step #2: Tap on "Text to Speech" on the left pane, and click "change voice" to choose Hank Hill voice.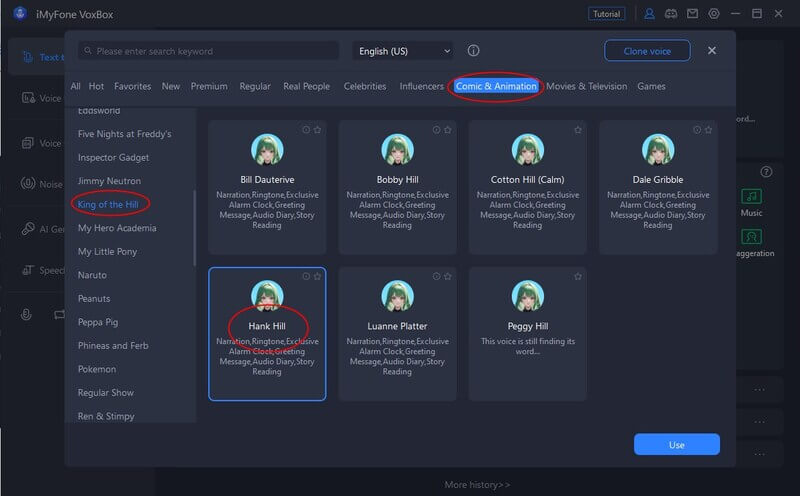 Step #3: Enter the text, and click "Convert" to get the voiceover featuring Hank Hill AI voice.
Pros:

Great tool for any streamer or content creator.

You can tailor your content to their demographic if you have multiple audiences.

A lot cheaper than similar tools.
Cons:

Relatively new to the market.
Part 4: Sound Like Hank Hill in Real-Time
MagicMic - Hank Hill Voice Changer
MagicMic offers the ultimate solution for an instant and engaging experience in transforming your voice into Hank Hill's distinctive tone in real time.
With an extensive collection of over 225 voice effects, 200+ voice memes, and 600+ sound effects, MagicMic elevates your content, making it perfect for enhancing your gaming, streaming, and creative ventures.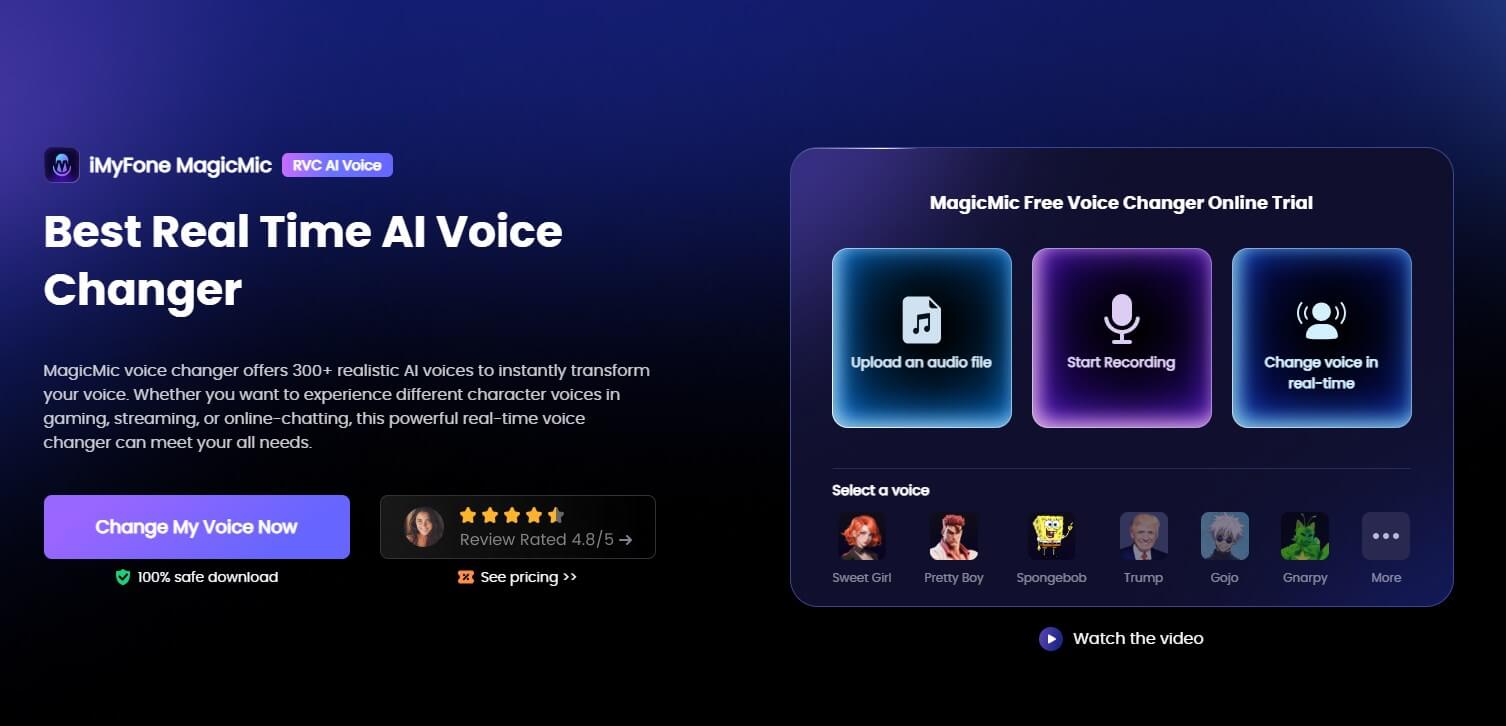 Key Features:
It offers a diverse range of 255+ voice effects to elevate your content creation or live streaming process.

Enhance your voiceovers using 600+ sound effects to choose from.

Infuse humor and personality with an array of entertaining voice memes.

Seamlessly integrate with platforms like Discord and Twitch for enhanced interactions.
Part 5: Where to Get Popular Hank Hill Soundboard?
Let's look at some of the best pages to get the best Hank Hill soundboard, with which you can further improving your voiceovers.
Jayuzumi is a beautiful online tool for voice generator voiceovers and has a dedicated Hank Hill voice generator page for our beloved characters. This has been a sleeper-hit webpage of 2022 when people started using voiceover generators more than usual. So let's see what some of the great features of this web-based tool are: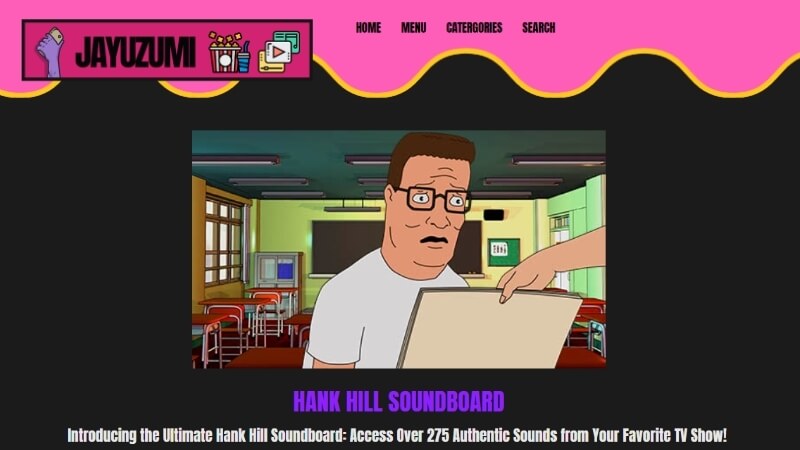 Key Features:
Thousands of soundboards available from many different genres.

More than 20 soundboards for Hank Hill that you can enjoy and use.

There isn't any character online and is famous that you cant find here.

So many categories that you will indeed find what you are looking for.
Soundboard is another great Hank Hill voice generator is where you can easily find Hank Hill's soundboard, among many others. It is one of the oldest soundboard websites, and sound boarding was made famous by this tool.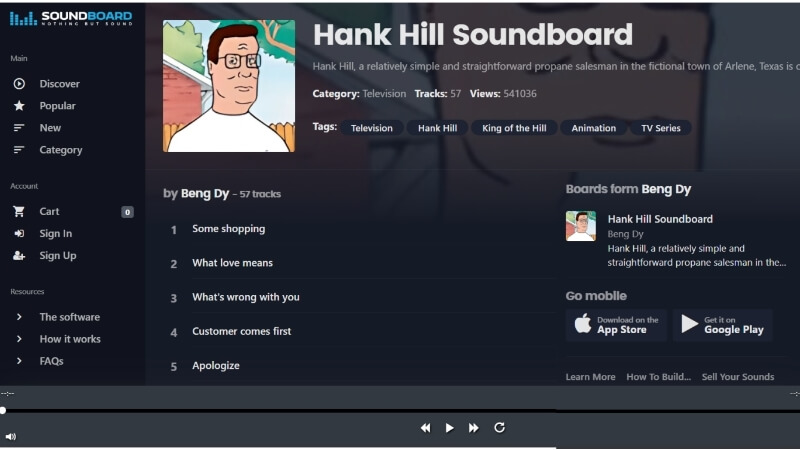 Key Features:
Over 20 glorious soundboard categories.

Hundreds and thousands of soundboards are available. Only the Animal/Nature category has 7,163 soundboards, and more are being added.

Soundboards are rated regularly, so you know which ones are worth listening to and choosing.

Over 20 soundboards from Hank Hill with their dedicated page.

Support for using their API to create or add to your software with straightforward pricing.
Part 6: FAQs about Hank Hill AI Voice
1. Which is the best Hank Hill Voice Generator?
All three mentioned in this list are perfect Hank Hill voice generator tools. Both soundboard web pages are not just great for Hank Hill's voiceover and soundboards.
They have many other options as well from which you can choose. VoxBox, on the other hand, allows you to choose anything you want to say and write, which will convert to Hank Hill's voiceover.
2. How can I generate Hank Hill voice online and on PC?
So if you are looking for a Hank Hill voice generator and want to avoid installing an app, you can use one of the two great soundboard options we have listed above. You can download any file without any cost and combine them to make a proper voiceover of Hank Hill.
3. How to make Hank Hill text-to-speech voice?
The process is pretty simple, which we have explained in the "How to Steps" from the VoxBox section, where each step is pretty clear. To make it much more easier, we have included a few images to make understanding easier.
4. What is the Hank Hill AI Voice?
The Hank Hill AI Voice refers to the AI voice generated that replicates and mimics the distinctive voice of Hank Hill, a character from the animated TV show "King of the Hill." This allows users to transform their own voice into that of Hank Hill in real-time.
5. What can I use the Hank Hill AI Voice for?
The Hank Hill AI Voice can be used for various purposes, including entertainment, content creation, gaming, streaming, and more. It allows users to add a humorous or unique element to their voice interactions and recordings, making them more engaging and enjoyable.
Conclusion

In conclusion, whether you are a content creator or Hank Hill fans, you can use VoxBox to effortlessly get Hank Hill AI voice for text to speech conversion, and voice changer to sound like him in real time, elevating your content creation, live streaming, gaming experience, and more.
Why wait, download VoxBox now to make Hank Hill voiceovers, freshing up your channel and gaining more engagement!