Live streaming and Voice Chat have become pretty common, and there have many tips to make your streaming room attractive, in this article, we would give 2 super efficient tips on how to sound like a girl. Want to know more about it? Keep reading!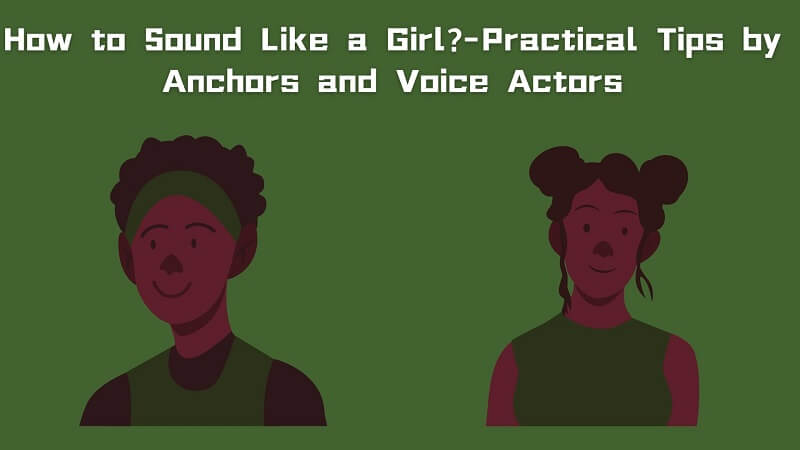 Part 1: Tips About How to Sound Like a Girl
Actually , whether for guys or girls, I think this tip is worth trying and collecting. A lot of people also want to sound like anime girls to get an added hint of cuteness in their streaming, or just want to make their voice softy.
If you can follow the 6 points, you will be soon speaking convincingly like a woman.
Vocal Exercise
It is a very long and hard path where you have to take specialized training and do specific exercises to make your voice sound like that of a girl. But vocal exercises take months and sometimes years which is a lot, especially when you are live streaming.
1. Drink more water daily.(please insist to do that)
2. Pull up your Adam's apple.(Try swallowing: that movement brings the apple up)
3. Tighten your throat.
4. Tring speaks softly.
5. Acting and impersonation.
6. Practice.
Use Girl Voice Changer
There is an easier way to sound like a girl: use girl voice changer. With this tool, you can change your voice into a girl with a few clicks. Moreover, you can also beautify your voice to be sweeter, deeper and so on.
Part 2: 3 Powerful Girl Voice Changer to Quickly Sound Like a Girl
There are some pretty impressive girl voice changers in the market too that you should not miss, and that is why we are listing all of them here:
MagicMic deserves the top spot on our list of voice changing software, especially for its exceptional suitability in enhancing live streaming experiences, including "how to do a girl voice." As a real-time AI voice changer, it offers user-friendly functionality and an extensive collection of voice effects. Moreover, you have the flexibility to import files, ensuring that even if your desired effect isn't readily available, you can effortlessly explore and integrate it into your repertoire.
Features:
MagicMic empowers you to effortlessly adopt a captivating girl voice and seamlessly transform it into the distinctive speech of various figures like presidents, celebrities, and singers.

You can change the filter during live streaming, voice chatting, and gaming with 125+ voice-changing effects.

Has more than 600 high-quality sound effects and voice memes to double up fun.

You can control the playback of sound effect and voice change with hotkeys.

You can custom pre-made voices and create new voices as your will.
Pros:

It offers the most voice filters than other voice changers on the market.

It works on both Windows and Mac OS.

It comes with noise reduction technology to make voice change clearer.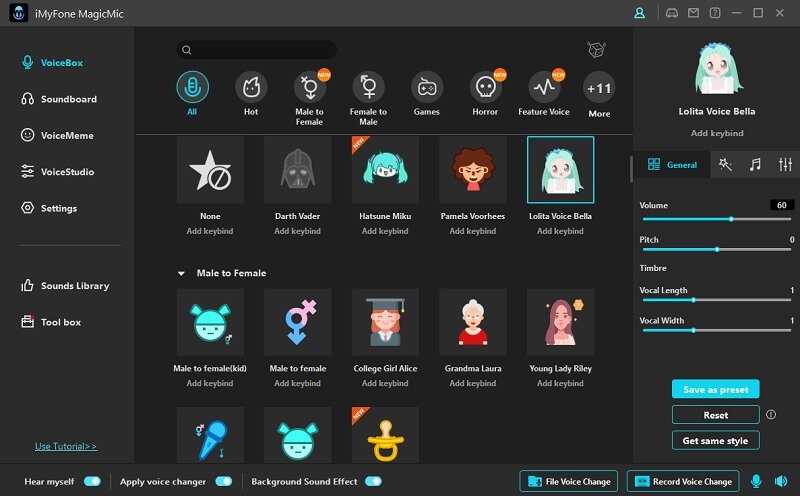 If you want to know how to sound like a girl, AV voice changer has to be your go-to place because it is pretty comprehensive, and it can literally fulfill all your voice changer needs. It is specifically designed for windows, and you can also go for a free trial. You can make your voice sound a lot more girly with just a few twitches during your live streaming with the help of this software.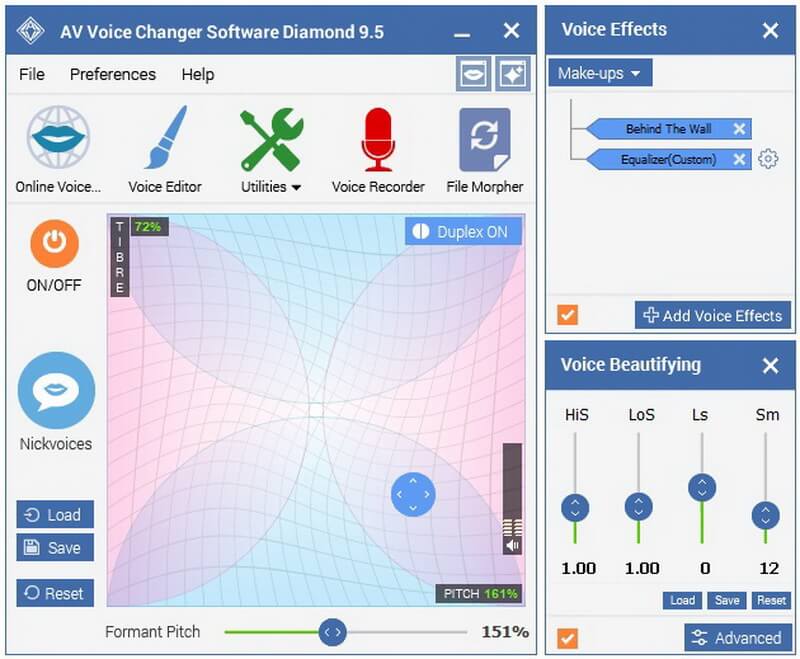 Pros:

You get the chance for a free trial.

It works with Skype, Twitch, and a lot more apps.

It is specifically made for professionals.
Cons:

It is not that hassle-free to change voices while using this software, cost about 100$.

Not easy to understand for beginners.
Skype voice changer is specifically designed to provide you with different voice filters to give you a very interesting and computer-generated sound. It can also make you sound like a girl in a matter of seconds, and it is quite easy to use too. This software comes with a whole bunch of sound effects, and you can add them just before attending your sky calls.

Pros:

Also works if you are recording podcasts.

It does not make the voice sound fake.

The installation process is really easy.
Cons:

Sometimes, you get disturbed by bugs and errors while using this software.
If you want to know about how to sound like a girl voice changer, you should know that Clownfish is the go-to software for professionals who use Windows because it offers you everything you would need in a voice changer. You can modify your voice into anything and can even give a feminine pitch to your voice without any hassle. This software works for several softwares, including Skype, Hangouts, OoVoo, Discord, and Mumble.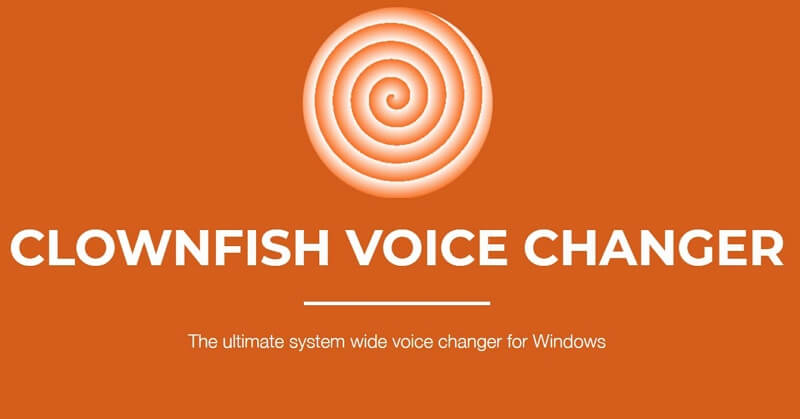 Pros:

You have greater control over your audio.

The installation process of this software is very hassle-free.

You can also change the pitch of your voice with a keyboard.
Cons:

It is only available for Windows.

Does not have a lot of voice effects.

The settings could be a little difficult.
Part 3: Beginner Guide to Sound Like a Girl Via Voice Changer
Our best pick for how to make your voice sound like a girl is MagicMic for sure because of its advanced features and because of the fact that it is very user-friendly. But, how exactly do beginners add girl voices during streaming? Let us guide you:
1. Install MagicMic on your PC and launch the software.
2. Go to the navigation tab and search for the voice you are looking for. It does have a couple of female voices that you can use.
3. If you think that these voices are not good for you, then you can also go for importing.
4. For importing files, go to the voice studio option on the side.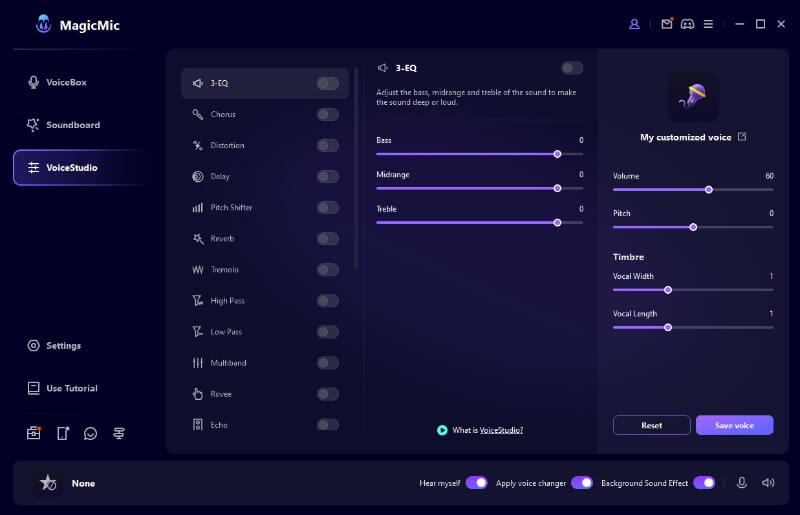 5. Set and test the voice you like by yourself with easy clicks.
Conclusion
So, finding the best software for female voices does not sound that hard, right? But, you need to make sure that you are choosing the best one because some software makes you sound a little robotic and fake.
It can put off your audience, so, for the best voice changing software, our top pick has to be MagicMic girl voice changer, and you already know how to sound like a girl with this software.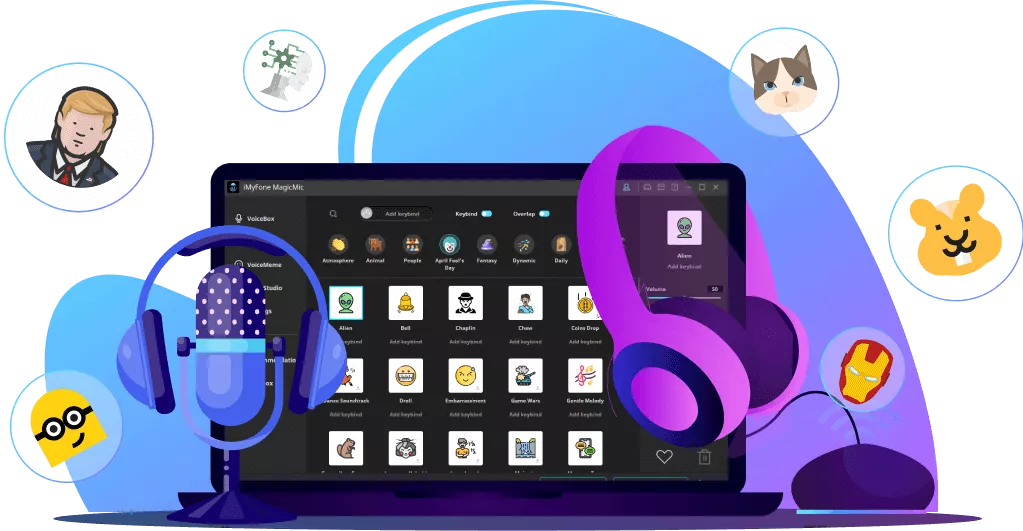 225+ Voice effects for one-click voice changing in real-time.
Huge library with 600+ Voice Effects and 200+ Voice Memes.
Sound emulator in games, live, chatting, online classes, and more.
Voice recording and audio voice changing is supported.
Voice studio lets you create any voice you like.