Using a girl's voice during live streaming has become pretty common, and if you are a boy, it gives a whole comical feel to your live stream and entertains your audience quite a lot. But, the beginners in the field of live streaming might wonder how to sound like a girl? Want to know more about it? Keep reading!
Part 1: Is It Possible For A Guy to Sound Like A Girl?
Yeah, it actually is possible for guys to sound like girls, but it is not as easy as it sounds. A lot of people also want to sound like anime girls to get an added hint of cuteness in their streaming which is yet another big issue as it is even harder to sound like an anime girl.
However, there are 2 ways of doing so:
Vocal Exercise
It is a very long and hard path where you have to take specialized training and do specific exercises to make your voice sound like that of a girl. But vocal exercises take months and sometimes years which is a lot, especially when you are live streaming.
Voice Changer
Voice changers are the easiest and fastest ways to turn your voice into a girl's voice within a matter of seconds. There are so many reliable voice changers available out there that you can use for real-time voice changing benefits.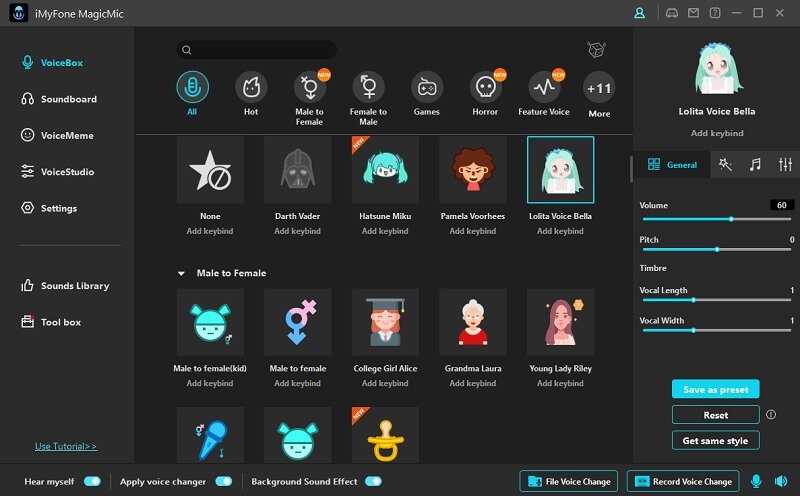 Voice changers can help you find the sound effects of your choice and then add them to your live streaming in real-time within seconds. It helps a lot with increasing the quality of your streams and also keeps the audience hooked.
Part 2: Excellent Voice Changers Share | You Won't Miss
There are some pretty impressive voice changers in the market too that you should not miss, and that is why we are listing all of them here:
MagicMic has to be our top pick when going for voice changing softwares because it is specifically made for adding voice effects during your real-time streaming. It is easy to use and gives you a very comprehensive library of voice effects. You can also use this software to import files, so if your desired effect is not in the list, you can always navigate it.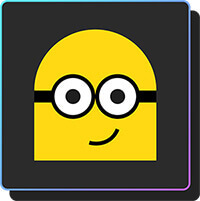 Features:
You can change the filter during live streaming.

Has more than 200 high quality sound effects.

Offers a money-back guarantee within 30 days.
Pros:

Trusted by millions of people.

Ensures secure transactions.
If you want to know how to sound like a girl, AV voice changer has to be your go-to place because it is pretty comprehensive, and it can literally fulfill all your voice changer needs. It is specifically designed for windows, and you can also go for a free trial. You can make your voice sound a lot more girly with just a few twitches during your live streaming with the help of this software.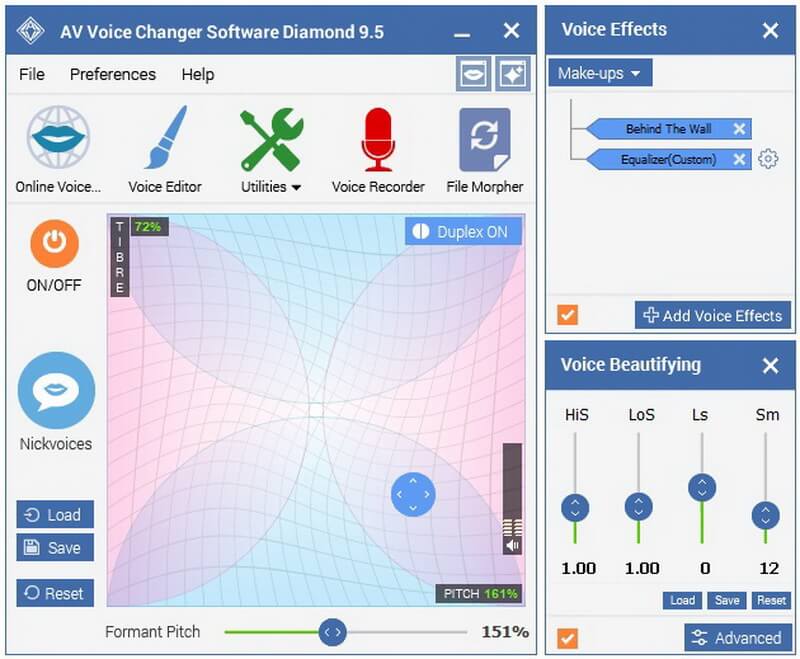 Pros:

You get the chance for a free trial.

It works with Skype, Twitch and a lot more apps.

It is specifically made for professionals.
Cons:

It is not that hassle-free to change voices while using this software,cost about 100$.

Not easy to understand for beginners.
Skype voice changer is specifically designed to provide you with different voice filters to give you a very interesting and computer-generated sound. It can also make you sound like a girl in a matter of seconds, and it is quite easy to use too. This software comes with a whole bunch of sound effects, and you can add them just before attending your sky calls.

Pros:

Also works if you are recording podcasts.

It does not make the voice sound fake.

The installation process is really easy.
Cons:

Sometimes, you get disturbed by bugs and errors while using this software.
If you want to know about how to sound like a girl voice changer, you should know that Clownfish is the go-to software for professionals who use Windows because it offers you everything you would need in a voice changer. You can modify your voice into anything and can even give a feminine pitch to your voice without any hassle. This software works for several softwares, including Skype, Hangouts, OoVoo, Discord, and Mumble.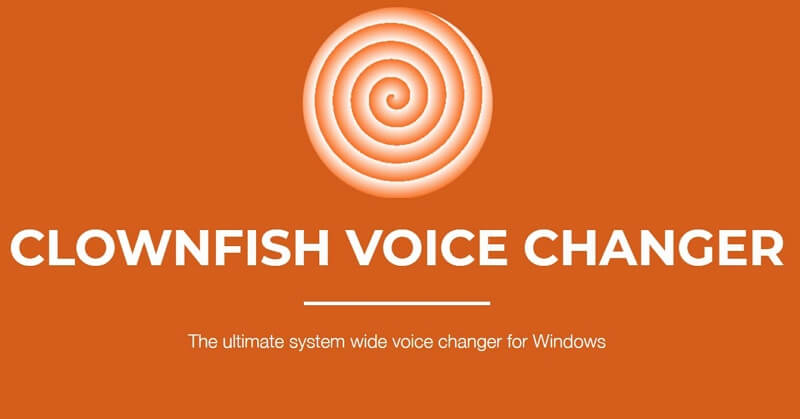 Pros:

You have greater control over your audio.

The installation process of this software is very hassle-free.

You can also change the pitch of your voice with a keyboard.
Cons:

It is only available for Windows.

Does not have a lot of voice effects.

The settings could be a little difficult.
Part 3: Beginner Guide to Sound Like a Girl Via Voice Changer
Our best pick for how to make your voice sound like a girl is MagicMic for sure because of its advanced features and because of the fact that it is very user-friendly. But, how exactly do beginners add girl voices during streaming? Let us guide you:
1. Install MagicMic on your PC and launch the software.
2. Go to the navigation tab and search for the voice you are looking for.It does have a couple of female voices that you can use.
3. If you think that these voices are not good for you, then you can also go for importing.
4. For importing files, go to the voice studio option on the side.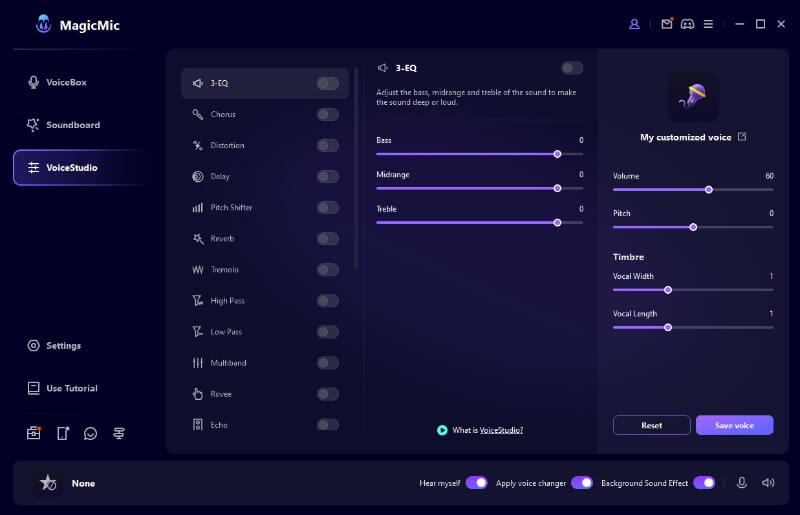 5. Set and test the voice you like by yourself with easy clicks.
Conclusion
So, finding the best software for female voices does not sound that hard, right? But, you need to make sure that you are choosing the best one because some software makes you sound a little robotic and fake.
It can put off your audience, so, for the best voice changing software, our top pick has to be MagicMic, and you already know how to change your voice to sound like a girl with this software.