Whenever we use a video editor, most of us are concerned if it has a watermark or not. We are not very fond of buying and using licensed products; instead, we use free tools to fulfill our needs. VSDC is a tool that is free and helpful for editors looking for something without a watermark. It also removes watermarks like a charm, and even a beginner can use it without any issue.
Part 1. Does VSDC Free Video Editor Have a Watermark?
Although VSDC is a free video editing tool, it does not have a watermark. You can use this tool to edit your video professionally without worrying about the watermark. But in some cases, if you use premium features of VSDC, then you need to upgrade your tool to the Pro version to export the project you just edited. VSDC has multiple tools that you can use for free, but some of the complex tools have a premium touch to them. However, it is one of the rarest features that a video tool with many features has no watermark.
Part 2. How to Use VSDC to Remove Watermark
VSDC allows the user to take full advantage of the video editing features. It has many tools and features that you can use to edit any kind of video and add any effect to it as you like. We will talk about the watermark specifically —how we can use VSDC to remove and blur the watermark. Let us see what steps we need to follow.
Step 1. First, you need to download VSDC. Itis a free tool, and you can download it for free. Install the tool and open it.It will display multiple options but click on "Blank Project". Selectappropriate settings and click "Finish".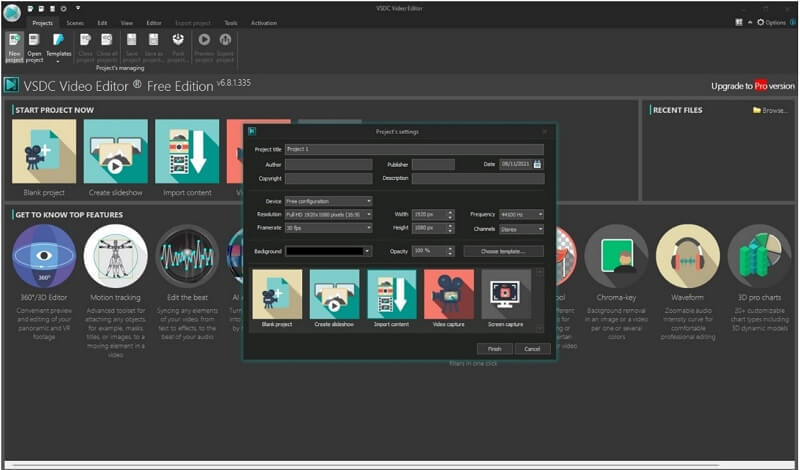 Step 2. It will open an editing window where you can blur or remove a watermark from the video. You can simply drag and drop the video onto the timeline of VSDC.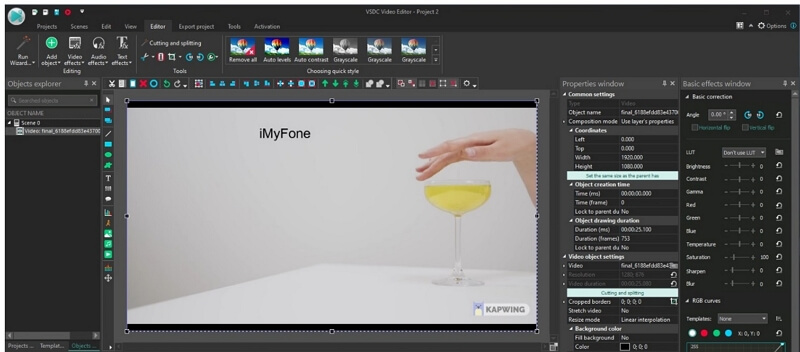 Step 3. Now, to remove the watermark, selectthe video on the timeline and go to the edit panel. Click on "Editor".It will display multiple options. Left-click on "Video Effects", go to "Filters",and then to "DeLogo" (Video Effects > Filters > DeLogo). Awindow will pop up; click on "OK".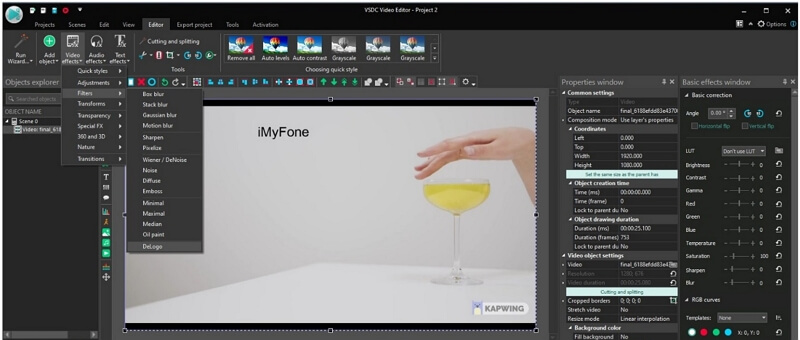 Step 4. A blur window will appear in thecenter of the video. Drag this box to the watermark, and the watermark will beblurred.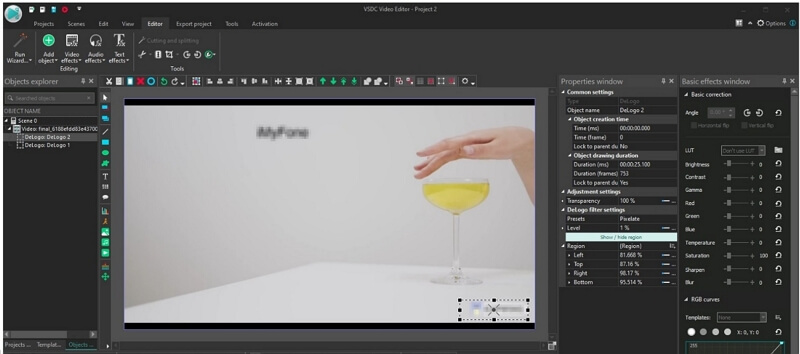 Step 5. But if you want to completely removethe watermark, then go to the options on the right hand of the video. Go to thesettings under "DeLogo Filter Settings", change the Presets to Gaussian.Increase the level of the filter till the watermark is removed. This is theeasiest way to completely remove the watermark from any video.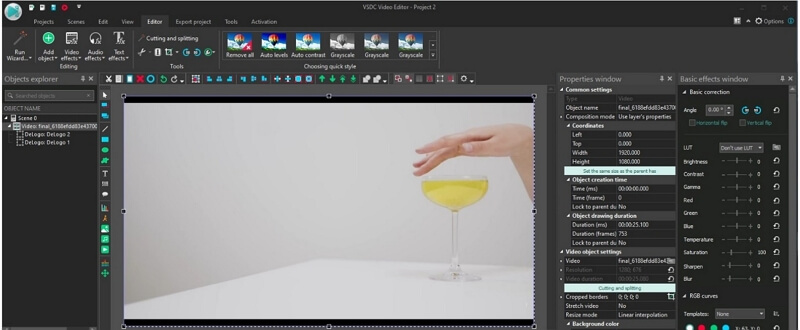 Step 6. Now,the watermark is successfully removed so you can easily export thevideo/project to your PC. Go to Projects > Export Project to exportyour video.
Part 3. Best VSDC Alternatives to Get Rid of Watermarks
1. iMyFone MarkGo [1-Click Watermark Remover]
Although VSDC can remove watermarksfrom any video, iMyFone MarkGo is the best alternative tool to remove a watermark with just one click. You just need to follow simple steps to removethe watermark from the video.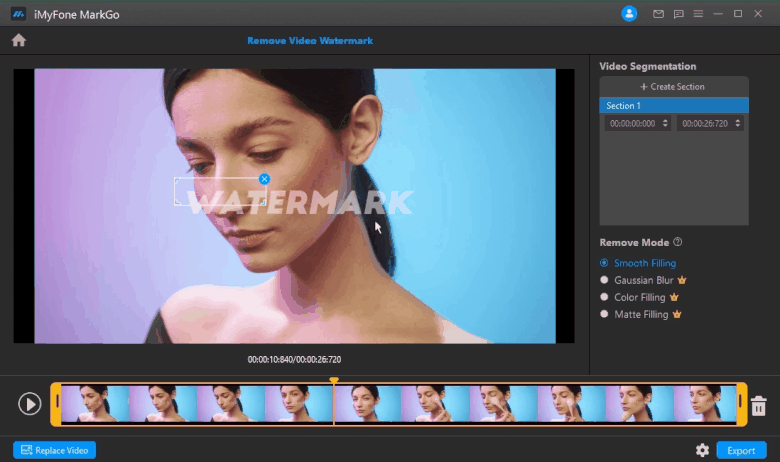 Step 1: iMyFone MarkGo is another tool from iMyFone that allows theuser to add or remove the watermark from any picture or video. Simply downloadthe tool for free. It has both free and paid versions. You can use the freeversion to try out the tool.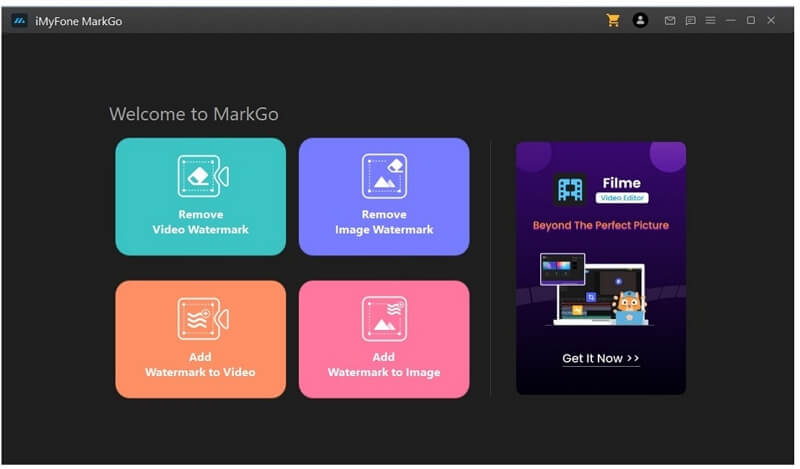 Step 2: After opening the tool, you will see different options infront of you. As you want to remove the watermark from the video, click on "RemoveVideo Watermark".
Step 3: Now, you need to browse the video from which you want toremove the watermark. You will see "Create Selection" on the right sideof your screen. Click on it, and a box will appear on the video. Take this boxand cover the watermark to remove it from the video.
Step 4: You can apply different types of blur to the video,including Gaussian blur. Color filling and Matter filling, but all these arepaid features. You can only use Smooth Filling to remove the watermark from thevideo.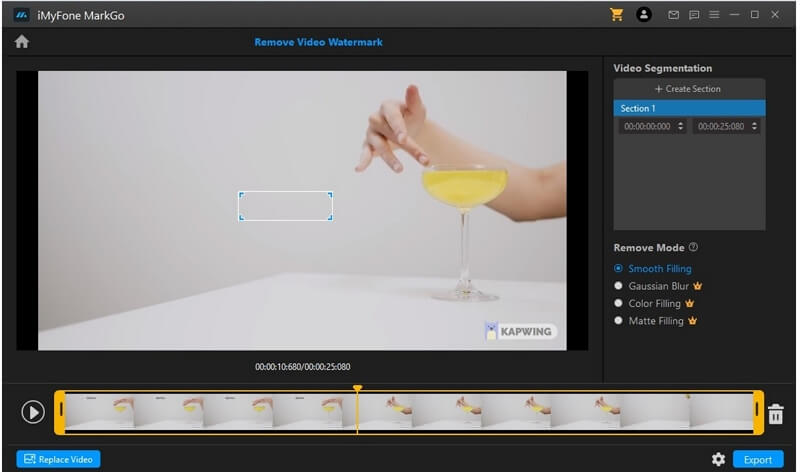 Step 5: After removing the watermark, you can preview the video andexport it by clicking on the export button.
Key Functions:

Provides watermark addition and removal options.

You can use it to remove or add a watermark to/from photos and videos.

With just 1-Click, you can remove the watermark easily.

Easy to download because it has a small file size.
Watch this video to see how to use MarkGo easily:
2. Photoshop [For Professional]
Adobe Photoshop is one of the mostfamous editing tools. It is the pioneer tool for picture and video editing. Ithas plenty of features that help the editor to make the video or picturecreative.
Photoshop has simple techniques thatyou can use to edit videos. However, compared to iMyFone MarkGo and othertools, it is a bit complex. You need to go to tutorials to learn the differentfeatures. Here, we will discuss how you can remove watermarks from video usingPhotoshop.
Step 1: You need to download and install Photoshop on your PC. Makesure that you have a PC that can run Photoshop smoothly. Open the tool.
Step 2: As you open Photoshop, create a new project. Choose thesettings of the new project as you like. Or you can simply open a project andbrowse the video from which you want to remove the watermark.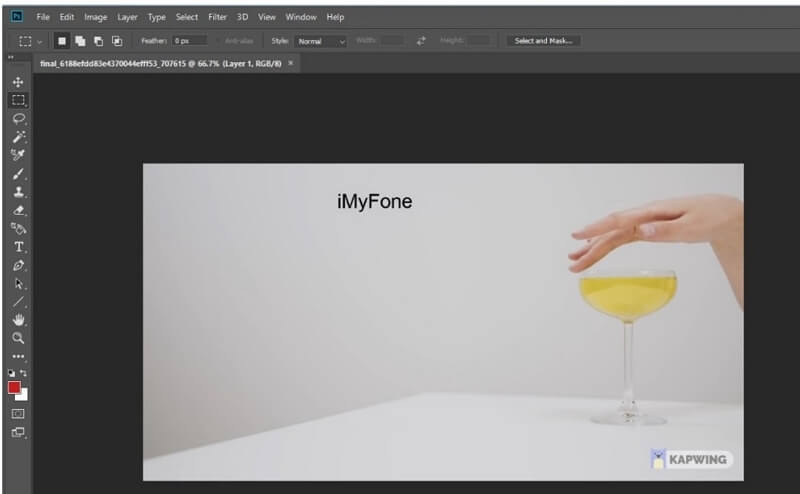 Step 3: When the video is successfully imported, go to the leftoptions panel and click on "Rectangular Marquee Tool". Now select thewatermark such that the rectangular box covers the whole watermark.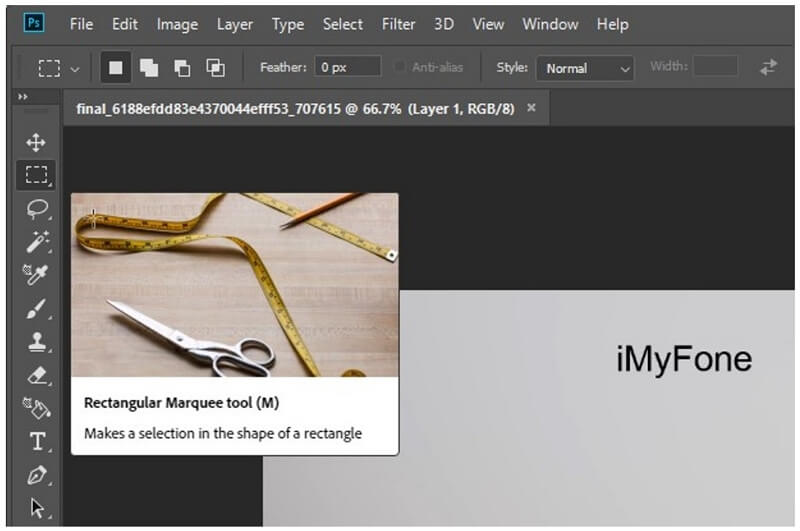 Step 4: Go to Edit > Fill. It will open a window, changethe setting of "Contents" to Content-Aware and click on "OK". Thewatermark will be removed from the video.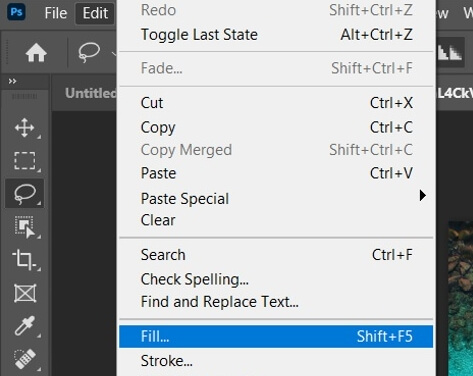 Key Functions:

It has plenty of other editing features besides removing the watermark.

Professionally removes the watermark and blends in the background.

Do not lower the quality of video or photo.

Allows you to export your project in settings that you like.
3. Online Watermark Remover [No Download]
If you don't want to download anytool on your PC, then you can use an online watermark remover. There are plentyof websites available on the internet, but you have to choose which tool youwant to use. You can use https://www.watermarkremoveronline.com/. It is a perfect website if youwant to remove a watermark from your pictures. It automatically detects andremoves the watermark. You just need to upload the picture.
Step 1: Go to the mentioned website. It will ask you to click ordrag photos.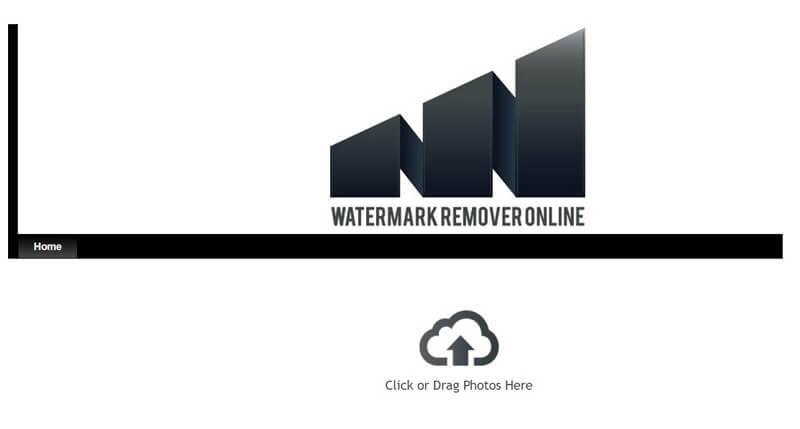 Step 2: Choose the photo from which you want to remove thewatermark. It will take a few seconds to process the photo. It will detect andremove the watermark from the photo.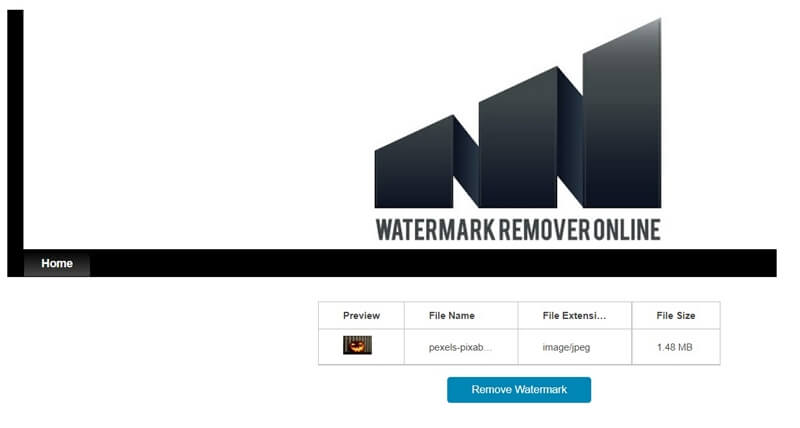 Step 3: After the successful removal of the watermark, your downloadwill automatically begin within 60 seconds.
Key Functions:

No hassle of downloading video editing tools.

Easy and quick to use.

Detect watermarks automatically and remove them.

The download begins automatically within seconds.
Conclusion
VSDC is a video editing tool thatworks professionally. If you want to remove the watermark, then you can usethis tool. Besides VSDC, there are other tools as well that you can use toremove the background. However, if you don't want to get in a mess bydownloading and installing the tool, you can also use the online tool to removethe watermark from photos and videos. The best way to remove watermarks isMarkGo because it is a dedicated tool for the purpose. It has many options toremove a watermark from videos and images.