Downloadhelper is a fantastic browser extension that can help you download videos and images from any website. You can download videos with one click. The extension works pretty well, but unfortunately, it leaves a large watermark. The watermark ruins the engagement of the video and looks unpleasant. Therefore, people try to find out different ways to get rid of the watermark.
In this article, we will tell you how to remove the watermark from Downloadhelper. We will tell you the step-by-step method so that you can do it without any hassle.
Luckily, you've got the golden opportunity to remove the Powtoon watermark without having to do much.
Part 1. How to Remove Downloadhelper Watermark Using MarkGo
iMyFone MarkGo is a complete watermark solution. It helps the user to add and remove watermarks from any kind of pictures and video. With the help of MarkGo, anyone can remove or add a watermark with just one click.
Tips
Hunting for a tool to get rid of Downloadhelper watermark efficiently? Why not try
iMyFone MarkGo
, a professional watermark remover that helps you remove watermark 100% clearly with AI-powered Technology within 5 secs in 1 click.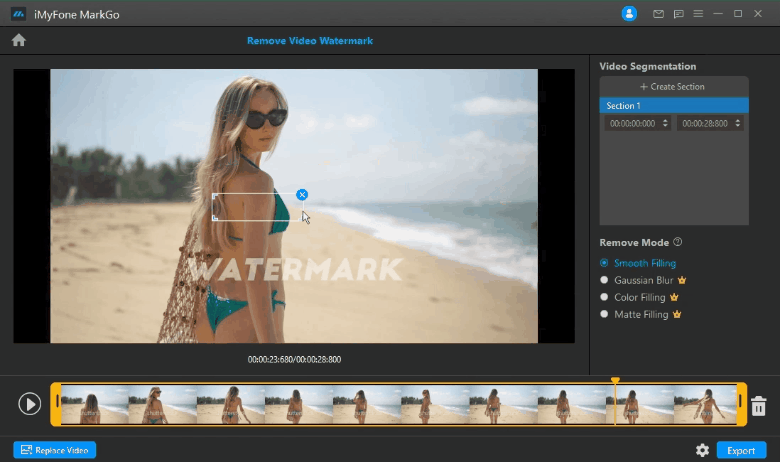 Watch the video tutorial to learn more about MarkGo.

If you have downloaded a video using Downloadhelper, you will see a QR code on the video. You can easily remove the watermark/QR code using MarkGo.

MarkGo is a complete watermark solution and quick image and video editing tool. You can easily remove any type of watermark or object from photos and videos. Along with removal, you can also add watermarks to your content.

MarkGo is specially created for beginners, and there is no experience needed. With one click, you can remove watermarks. You can select multiple watermarks in one go and remove all of them with one click.

The most important feature of MarkGo is its multiple methods to remove watermarks and objects. You can blur the selected area, replace it with a color or matte, and apply a smooth filling. You can select anyone to bring perfection to your videos.

Another amazing feature of MarkGo is video segmentation. You can create different sections in the video by selecting the time. You can select time with a precision of a millisecond. This feature of MarkGo enables you to remove moving watermarks, and you won't find this amazing feature in other tools.
Why is MarkGo Better than Getting Premium of Downloadhelper Firefox?
MarkGo is better than the premium version of Downloadhelper because of many reasons.
First, the premium of Downloadhelper is quite expensive. You need to pay $28.50, and on the other hand, you can get the monthly plan of MarkGo for $4.95 and the yearly plan for $12.99. Thus, you can save money by using MarkGo.
Secondly, MarkGo is a versatile tool. It works on both videos and images, and you can remove watermarks, blemishes, objects, and background. You can also use it to add watermarks to your content. Thus, you get more features and options by purchasing MarkGo.
In addition, MarkGo is under development, so you will have new tools and more features. You cannot expect this from Downloadhelper.
Steps to Remove Watermarks Using MarkGo
Step 1: First, you need to download and install MarkGo on your computer. Open any browser and copy this link. Paste it in the address bar. Download the tool; you can download the trial version first. After downloading, install it on your computer.
Step 2: Open the tool. MarkGo is a versatile and complete watermark tool, so you will see six options. Click on Remove Video Watermark.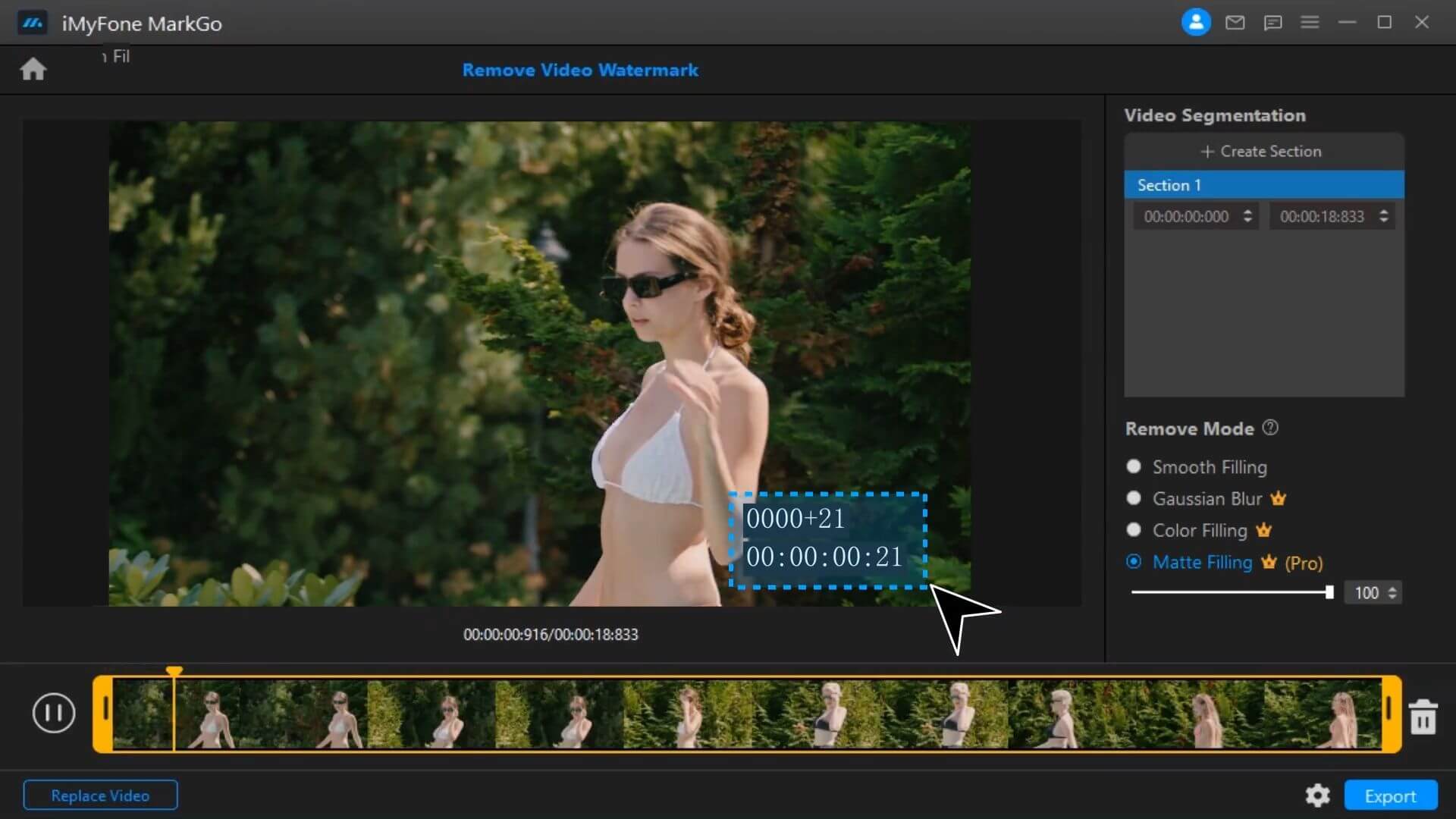 Step 3: Now, you need to add a video to the tool. Click on Add Video and select Downloadhelper from your computer.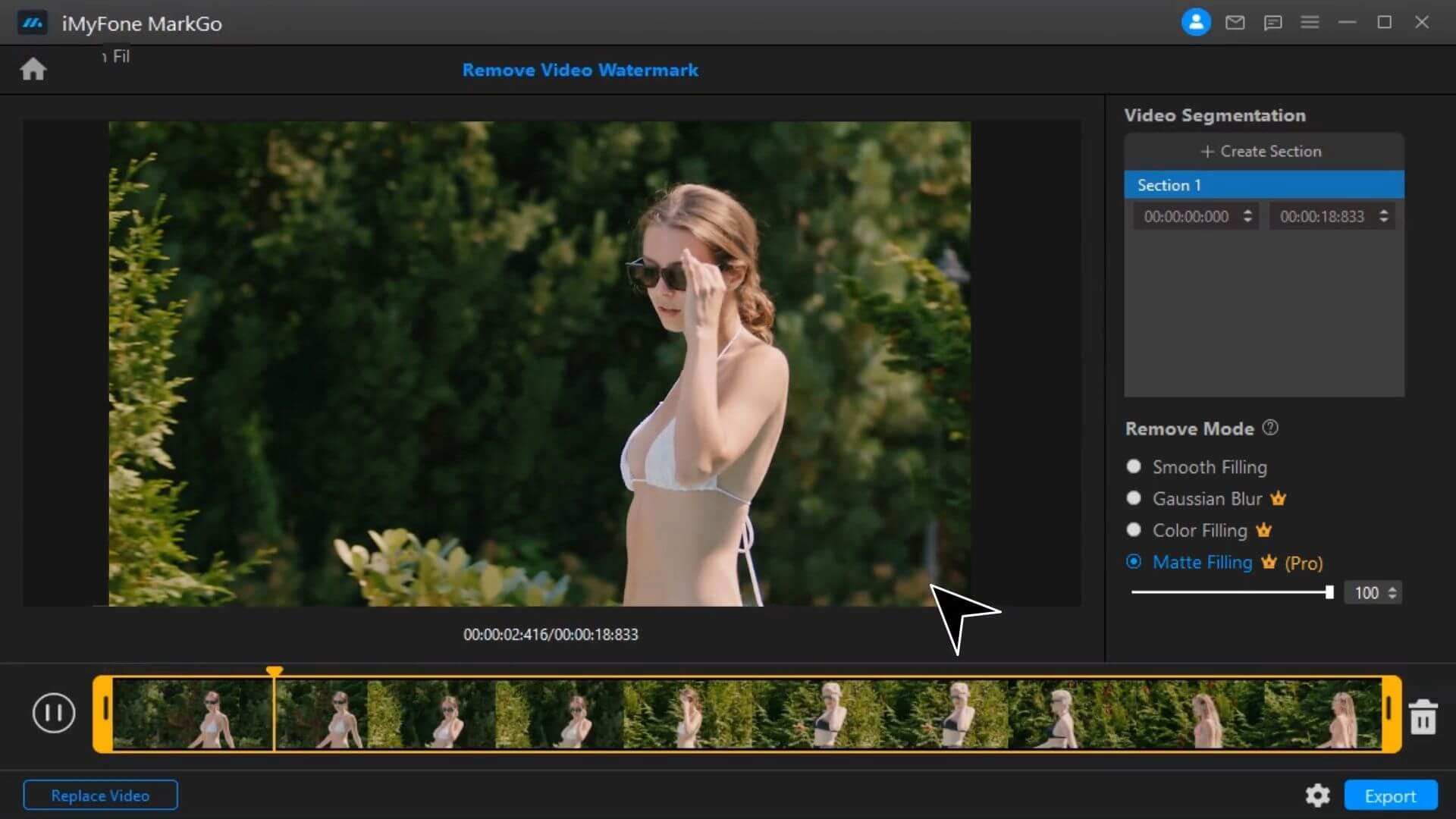 Step 4: After selecting a video, you will see it in the tool. You will have a rectangle over the video to select the watermark.
Step 5: You can also create video segments if you want to select moving watermarks or if the watermarks change with time. In addition, you can also trim the video and adjust its duration.
Step 6: Finally, you are ready to export the video. Click on the Export button at the bottom right corner and export the video to the desired location.
Part 2. How to Make Downloadhelper without Watermark
Making Downloadhelper without the watermark is pretty easy. It is available in a premium version that users can buy. The premium is available for $28.50.
After buying the premium version, you will not see the QR code in your videos. You can also convert the videos directly to MP3. Moreover, you can download as many videos as you like.
Steps to Buy Downloadhelper Premium
Step 1: Open a browser on your computer. Copy this link and paste it into the address bar.
Step 2: Now, you will see two options to buy Downloadhelper. Click on any one according to your ease.

Step 3: You will be directed to the payment page. You can enter the payment information to process. Finally, click on Pay to complete the process.
Part 3. FAQs - Remove Downloadhelper Watermark
How do I get rid of the QR Code on Downloadhelper Firefox?
There are two ways to get rid of the QR code on Downloadhelper Firefox. You can either use a watermark remover tool or get a premium license of Downloadhelper.
MarkGo is an amazing watermark remover tool, and you can easily remove the QR code with one click. You can also find similar desktop and mobile applications/tools to erase the watermark.
What is the problem with the free version of Downloadhelper?
The first problem is the QR code that appears on the top left side of the video. The code appears in a large size. In addition, you cannot convert the video to MP3 directly.
How to install Downloadhelper without a watermark?
The only way to install Downloadhelper without a watermark is by buying its premium. You can go to the website and buy the premium for $28.50. We have discussed the complete procedure in Part 2.
Conclusion
Downloadhelper is a splendid tool for downloading videos and images quickly. But the downloaded media comes with an irritating watermark. Fortunately, there are ways to get rid of the watermark. You can use MarkGo, which is a fantastic watermark remover. You can easily get rid of the watermark and make your video perfect. You can also buy the premium plan of Downloadhelper, but it is more expensive than MarkGo. Moreover, MarkGo offers other tools as well and can be used to remove any type of watermark from videos and images.