L is a highly intelligent and enigmatic detective character from the manga and anime series Death Note. He is known for his eccentricities, unmatched deductive skills, and unique approach to solving crimes.
Death Note L AI Voice Changer is an innovative tool that allows fans to experience the captivating voice of L firsthand. This article delves into the fascinating world of Death Note as we explore how this voice changer technology brings L's distinct vocal style to life. Step into the world of Death Note like never before with the Death Note L AI Voice.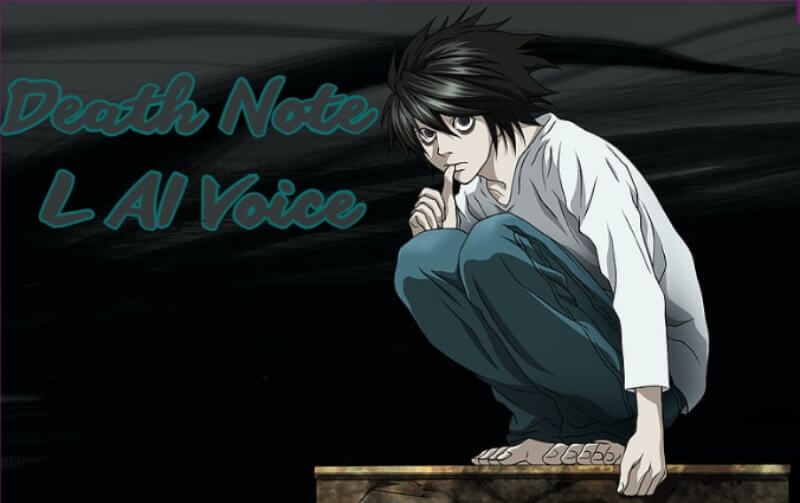 Part 1: Info about Death Note L
Who is L?
Death Note is a popular manga and anime series created by Tsugumi Ohba and Takeshi Obata. The story revolves around a high school student named L, whose true name is L Lawliet. L is a highly intelligent and eccentric detective who is determined to catch the serial killer known as Kira, who possesses a supernatural notebook that can kill anyone whose name is written in it.
L is known for his unorthodox investigative methods and his ability to think several steps ahead of his opponents. He is often seen sitting in a crouched position and indulging in sweet treats. L becomes a central character in the series, engaging in a high-stakes battle of wits with Kira. Despite his enigmatic personality and social quirks, L is a brilliant detective who captivates audiences with his unconventional tactics and relentless pursuit of justice.
Death Note L Voice Actor
The character L from Death Note is voiced by Kappei Yamaguchi in the Japanese version of the anime. In the English dubbed version, L is voiced by Alessandro Juliani.
Yamaguchi's portrayal of L captures the character's eccentricity and intelligence, while Juliani brings a unique voice and delivery to the English adaptation, staying true to L's mysterious and enigmatic nature. Both voice actors have contributed to making L a memorable and beloved character in the Death Note series.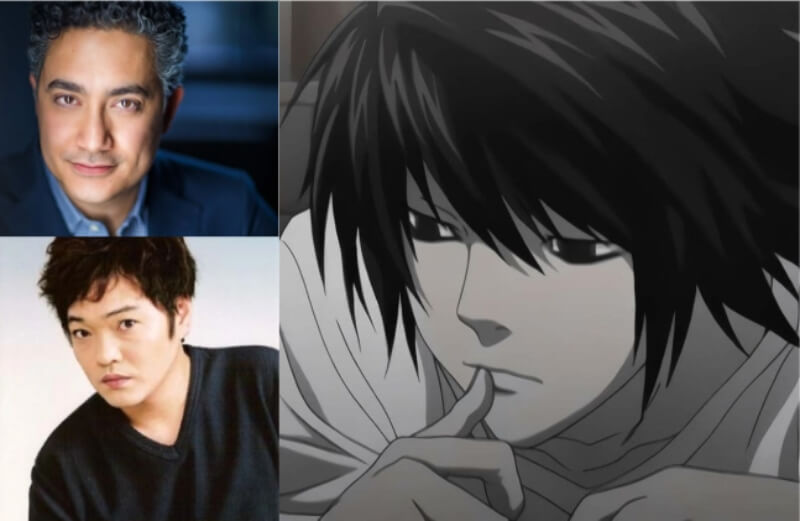 Part 2: How To Get Death Note L AI Voice?
MagicMic is a real-time AI voice changer that offers over 225 AI voice filters, including the ability to mimic the voice of Death Note's L. It provides 600+ voice effects and 200+ voice memes for use in various programs. The software allows real-time voice modulation, sound emulation in games, and voice recording with the option to change the voice of audio files.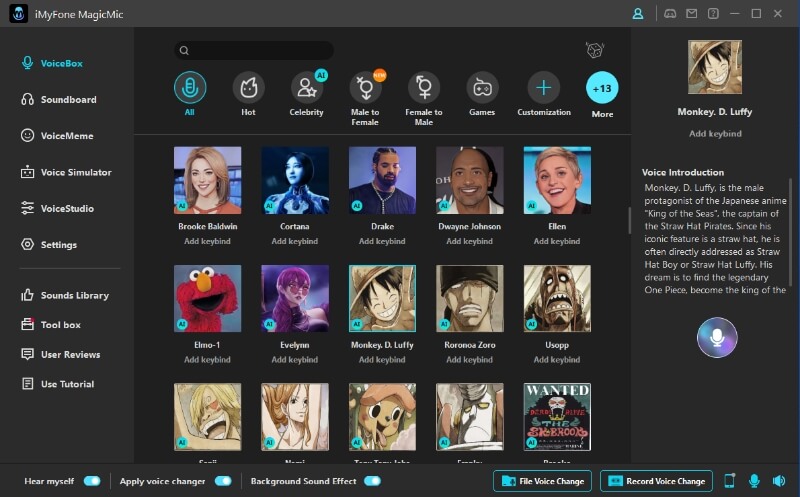 Key features of MagicMic
Death Note L AI Voice Changer
It provides 225+ voice effects,600+ voice effects and 200+ voice memes.

Voices & Sounds: Access a wide range of voice effects and sound filters for unique audio experiences, such as Kira,L,Ryuk,Misa Amane and other charcters in Death Note.

Voice Customization: Modify pitch, tone, and timbre to create personalized and distinct voices.

Keybinds Control: Assign hotkeys to seamlessly switch between different voice effects and settings.

Voice Recorder: Capture and save voice recordings with customizable settings and high-quality output.

AI Voice Technology: Utilize advanced artificial intelligence for natural and realistic animes,singers,celebrities,Vtubers or other voice transformations.

Real-time: Experience instant voice modulation in real-time during live conversations and online gaming.

Background Noise Suppression: Remove unwanted background noise for clear and focused voice communication.
How to get Death Note L AI voice?
Step 1: Download and Launch
Install MagicMic software, log in to your account.
Step 2: Configure Input and Program Settings
Choose your main microphone as input, enable "Apply Voice Changer," activate "Hear Myself."
Step 3: Select the MagicMic Virtual Audio Device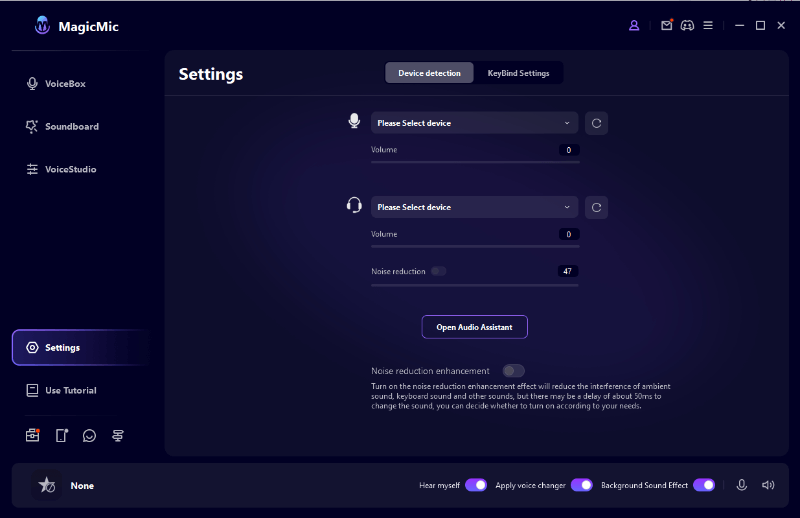 Select Virtual Audio Device as input in your preferred app for seamless voice modification.
Step 4: Choose Voice or Create AI Voice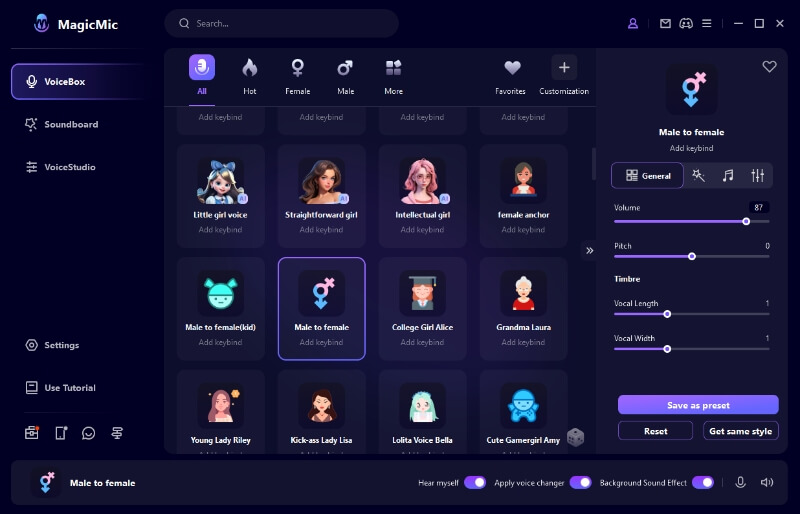 Explore effects , assign keybinds, create personalized AI voices, such as Death Note L voice.
Medio.io is an innovative online platform that offers an advanced Voice Changer and Modifier service. With automatic pitch adjustment and character sound transformations, it enables users to effortlessly alter their voices, creating a diverse range of captivating and engaging audio experiences.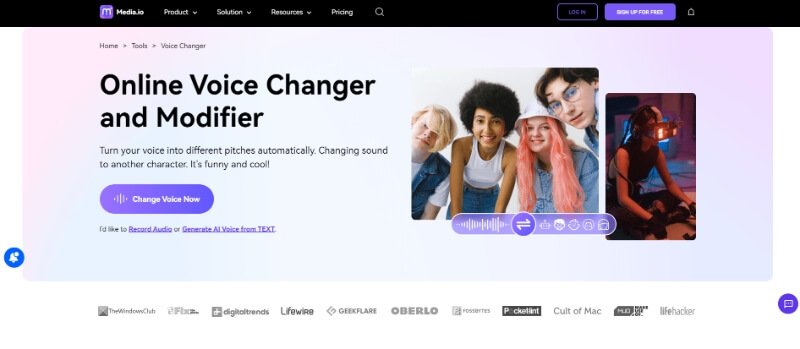 Key features
Instantly transform your voice from male to female or female to male with a seamless online voice changer.

Explore a wide range of voice filters, from high-pitched anime girls to eerie ghost and clown effects.

Powered by advanced AI technology, Medio.io generates authentic voices for animation, cartoons, or singing.

Advanced AI technology for realistic voice transformations.

Real-time voice modulation.
How to use Media.io?
Step 1. Upload your file into Media.io using the Choose Files option. Note that the platform can comfortably work with different video formats.
Step 2.Select the required voice effect that suits you. Preview the voice to identify whether you like the voice or not and adjust accordingly.
Step 3.Step 3. Download your video online via your Dropbox or drive.
Murf.ai is a platform that empowers users to effortlessly transform text into high-quality speech using its versatile AI voice generator. With realistic voices from real people, Murf.ai enables users to create professional-grade voice-overs for podcasts, videos, and presentations in a matter of minutes.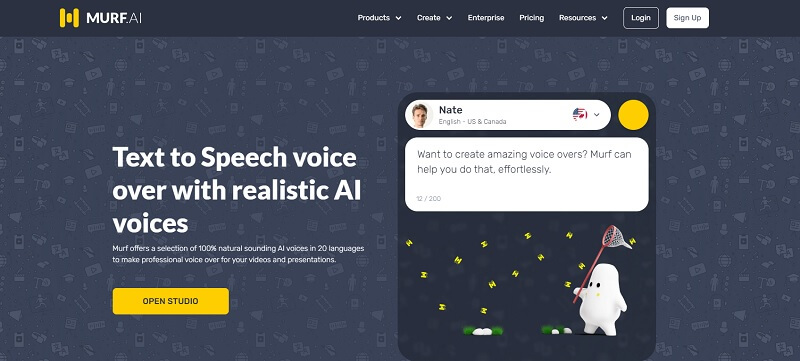 Key features
Access a diverse collection of 120+ text to speech voices in over 20 languages.

Enhance your projects by seamlessly adding video, music, or images alongside the selected voice.

Upload your own creative content and synchronize it with your chosen voice for a personalized touch.

Fine-tune the AI voices by adjusting pitch, punctuations, and emphasis to effectively convey your desired tone and message.
Part 3: Hot Topics about Death Note L AI Voice
What are L's characteristics and traits?
L is known for his eccentric behavior, often sitting in a crouched position and consuming sweets. He is highly intelligent, analytical, and possesses exceptional deductive reasoning skills. L is also socially awkward and prefers to work in secrecy, using various aliases to conceal his true identity.
How does L investigate Kira in Death Note?
L uses his deductive skills to analyze patterns, behavior, and evidence related to the Kira killings. He employs various methods, including surveillance, manipulation, and psychological tactics, to gather information and narrow down the suspects.
Does L die in Death Note?
Yes, L dies in Death Note. In a critical turning point in the series, Light Yagami successfully outmaneuvers L and causes his death. However, L's legacy and influence continue to shape the story even after his demise.
What is Death Note L AI Voice?
Death Note L AI Voice refers to an artificial intelligence (AI) technology that replicates the voice of the character "L" from the anime and manga series Death Note.
Final words
Fans of "Death Note" are captivated by the enigmatic character L, thanks to his unique personality and unparalleled intelligence. One aspect that stands out is L's distinct voice, which adds to his mysterious allure.
Now, with the Death Note L AI Voice Changer such as iMyFone MagicMic, fans can embrace the opportunity to sound like their favorite detective. Whether you're cosplaying as L or simply looking to immerse yourself in the world of "Death Note," the Death Note L AI Voice is the perfect tool to bring your experience to life.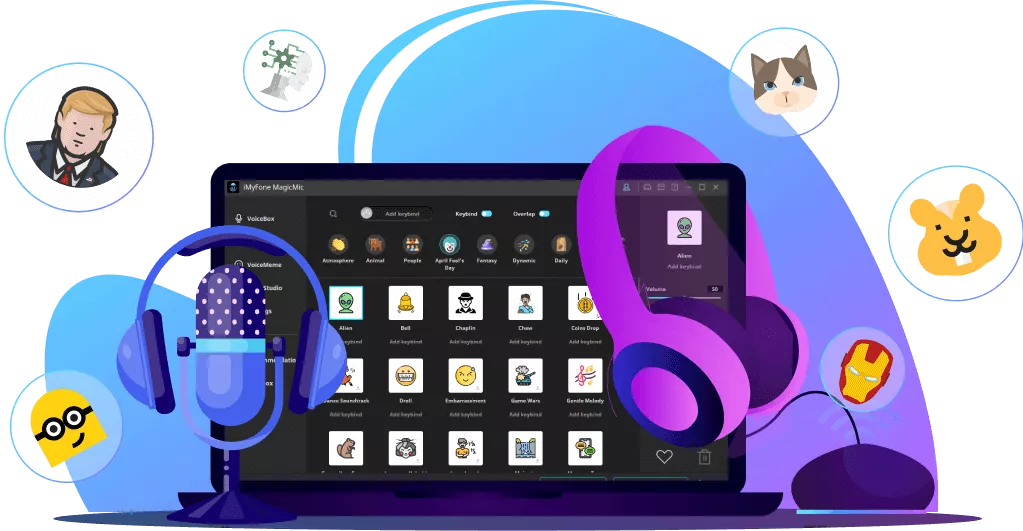 225+ Voice effects for one-click voice changing in real-time.
Huge library with 600+ Voice Effects and 200+ Voice Memes.
Sound emulator in games, live, chatting, online classes, and more.
Voice recording and audio voice changing is supported.
Voice studio lets you create any voice you like.