Whitney Houston, renowned for her mesmerizing voice and remarkable talent, continues to captivate audiences worldwide. Her powerful and soulful vocals have left an indelible mark on the music industry. Have you ever wondered what it would be like to possess her extraordinary voice? With the advent of Whitney Houston AI voice changer and Whitney Houston AI generator, the possibility of emulating her voice is within reach. These AI tools offer a fascinating opportunity to explore the depths of musical expression and tap into the essence of iconic Whitney Houston AI voice.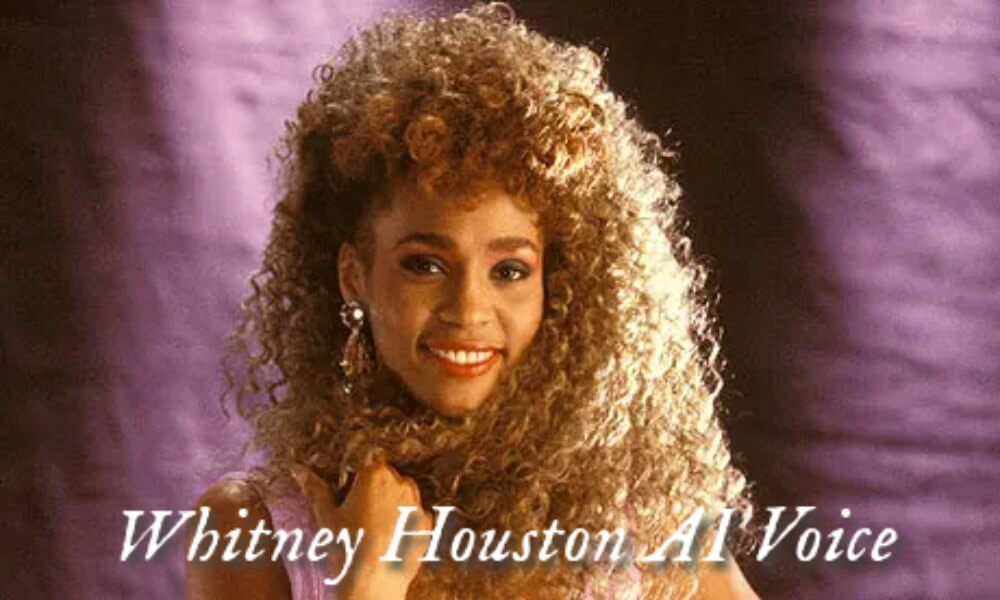 Part 1: Who is Whitney Houston?
Whitney Houston was an American singer, actress, and model. Born on August 9, 1963, in Newark, New Jersey, she rose to prominence in the 1980s and became one of the most celebrated and influential vocalists of all time. Houston's powerful and versatile voice spanned multiple genres, including R&B, pop, gospel, and soul.
She achieved immense success with hits like "I Will Always Love You," "Greatest Love of All," and "I Wanna Dance with Somebody." Throughout her career, Houston garnered numerous awards, including six Grammy Awards and two Emmy Awards. Sadly, she passed away on February 11, 2012, leaving behind a lasting legacy in the music industry.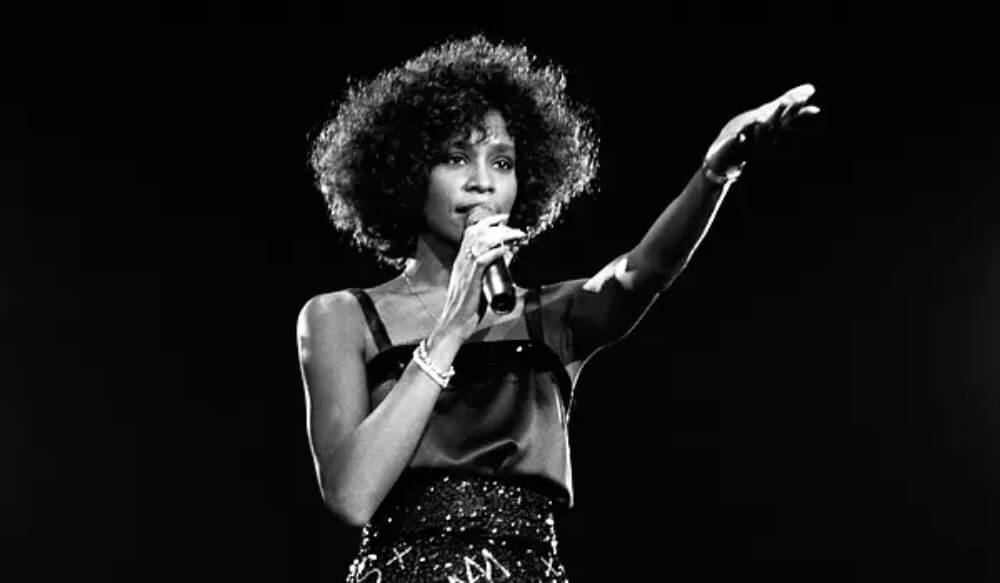 Part 2: How to Get Whitney Houston AI Voice with Whitney Houston Voice Changer
MagicMic is a versatile real-time AI voice changer and soundboard software, perfect for gamers and content creators. With compatibility across multiple platforms, it offers endless creative possibilities for social media users and streamers. Unleash your creativity with MagicMic today and experience the power of AI voice changing technology, immersing yourself as legendary Whitney Houston or any other character of your choice.
Key features of MagicMic
Whitney Houston AI voice changer
With 225+ voice effects, 600+ voice filters, and 200+ voice memes, it offers limitless creative options.

It provides a Whitney Houston voice changer, emulating singers like Mariah Carey, Celine Dion, Michael Jackson, and Aretha Franklin.

Real-time voice modulation for voice calls, video chats, and live streams, providing dynamic voice transformation capabilities.

Compatible with Discord, Skype, Twitch, and more, ensuring seamless integration across popular communication and streaming platforms.

With a soundboard feature, users can effortlessly play diverse sound effects and audio clips during calls and streams.

Personalize your experience by creating and saving custom voice presets and sound effects within the software.

Featuring a user-friendly interface, it caters to both beginners and advanced users with seamless ease of use.
Pros:

Top-notch audio processing technology ensures high-quality sound.

Beginner-friendly and advanced user-friendly interface.

Real-time voice changing during calls and streams.

Regular updates with new voice and sound effect presets.

Soundboard for playing diverse sound effects and audio clips.
Cons:

It's a new product in the market.
How to Get Whitney Houston AI Voice?
Step 1: Download and Launch
Download, install, open, and sign in to MagicMic for a seamless experience.
Step 2: Configure Input and Program Settings
Modify settings to change voice in real-time: select primary microphone, enable "Apply Voice Changer," activate "Hear Myself."
Step 3: Select the MagicMic Virtual Audio Device
Use Voice Changer Virtual Audio Device as input for other apps.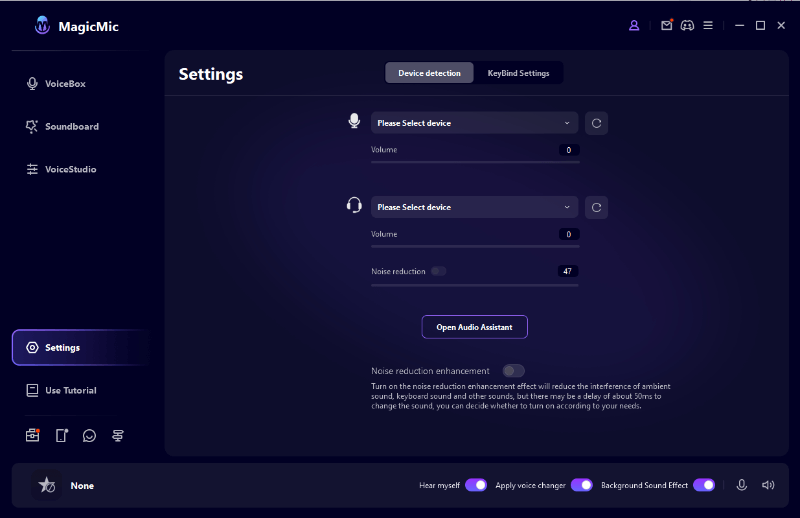 Step 4: Choose Voice and Sound Effects
Explore diverse voice effects, assign them to keybinds for convenience.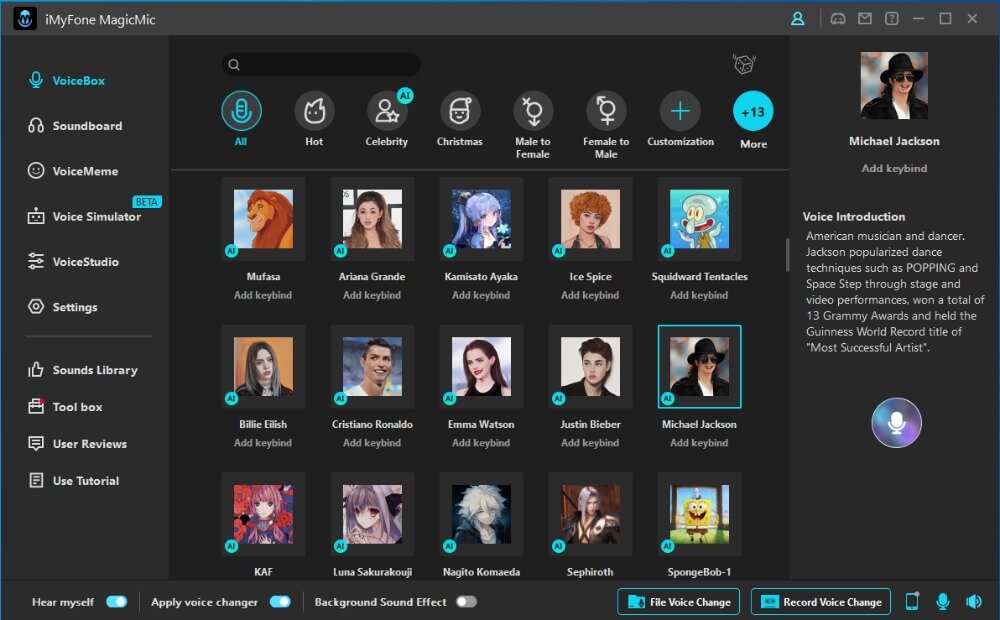 Step 5: Create Your Own AI Voice
Get creative: upload audio clip to create personalized voice effect. Endless possibilities with MagicMic!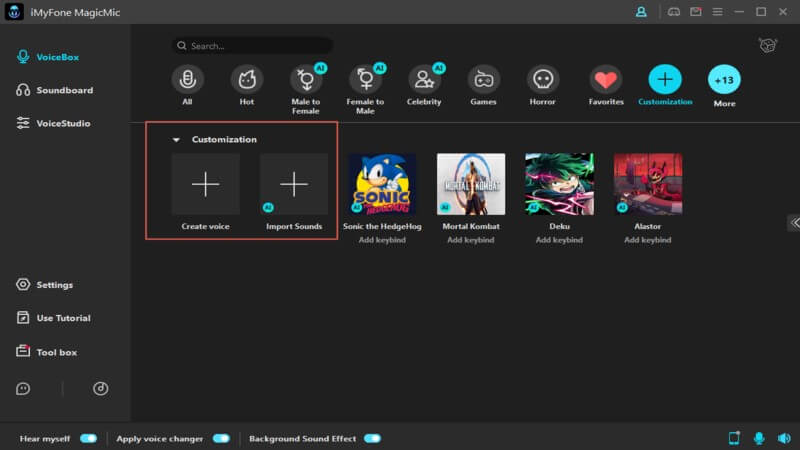 Video Guide About MagicMic
Whitney Houston

AI Voice Generator
Part 3: Did They Use Whitney Houston's Voice in the Movie?
Yes, the voice of Whitney Houston was used in the movie "Whitney Houston: I Wanna Dance With Somebody" released in 2022. Naomi Ackie played the role of Whitney Houston in the biopic, but the singing voice was hers. Instead, they used Whitney Houston's original vocal recordings to ensure the vocal integrity of the legendary artist. The film chronicles the life and career of Whitney Houston, from her childhood as a gospel singer to her rise in the music industry and her untimely death at the age of 48.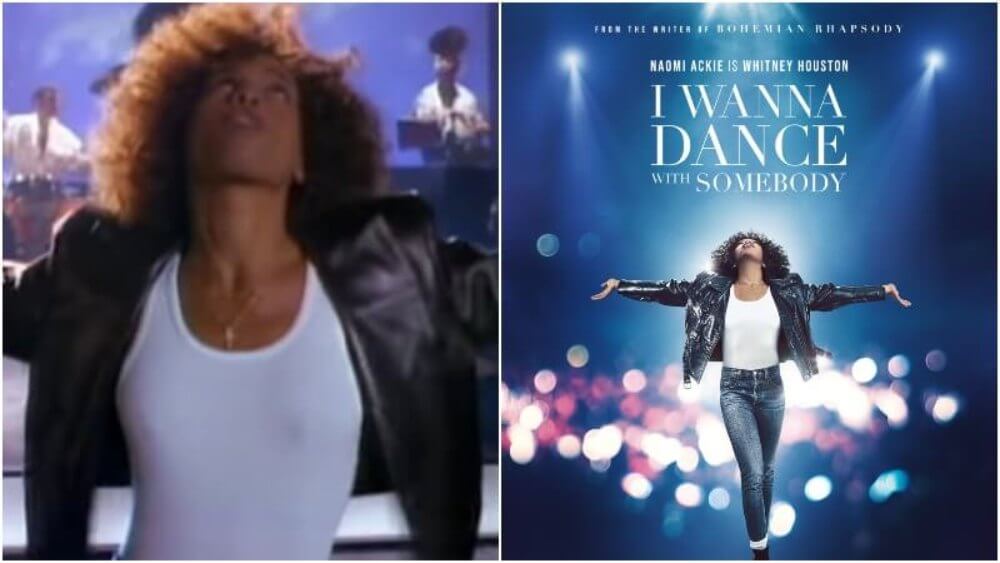 Part 4: FAQs about Whitney Houston AI Voice
1. What was so special about Whitney Houston's voice?
Whitney Houston had a powerful and versatile voice with a vocal range that spanned three octaves. Her voice had the ability to convey deep emotions and soulfulness across different music genres such as pop, gospel, and R&B. She also had perfect pitch, impeccable technical skills, and could sing effortlessly. These qualities have cemented her legacy as one of the greatest singers of all time.
2. What happened to Whitney Houston before she died?
Whitney Houston died on February 11, 2012, at a Beverly Hills hotel. The cause of her death was accidental drowning in the bathtub with drug intoxication as a contributing factor. She had a history of drug addiction and substance abuse, which put a strain on her personal and professional life. On the night of her death, she was reportedly found submerged in the bathtub with drug paraphernalia nearby. Houston had cocaine, marijuana, and prescription medication in her system at the time of her death.
3. What can the Whitney Houston AI Voice be used for?
The Whitney Houston AI Voice can be used for a wide range of creative applications, from music production to vocal performance and more. It can be used to create original music, remixes, mashups, and other creative projects.
Final words
In conclusion, Whitney Houston's legacy as one of the greatest singers of all time lives on through her powerful voice and timeless music. Her ability to convey deep emotions and soulfulness across different genres resonates with audiences to this day.
Her voice has inspired many aspiring singers and music enthusiasts, with some even using products like MagicMic Whitney Houston AI voice changer to emulate her performance style. Whitney's unique voice and immense talent continue to captivate listeners and will undoubtedly do so for generations to come.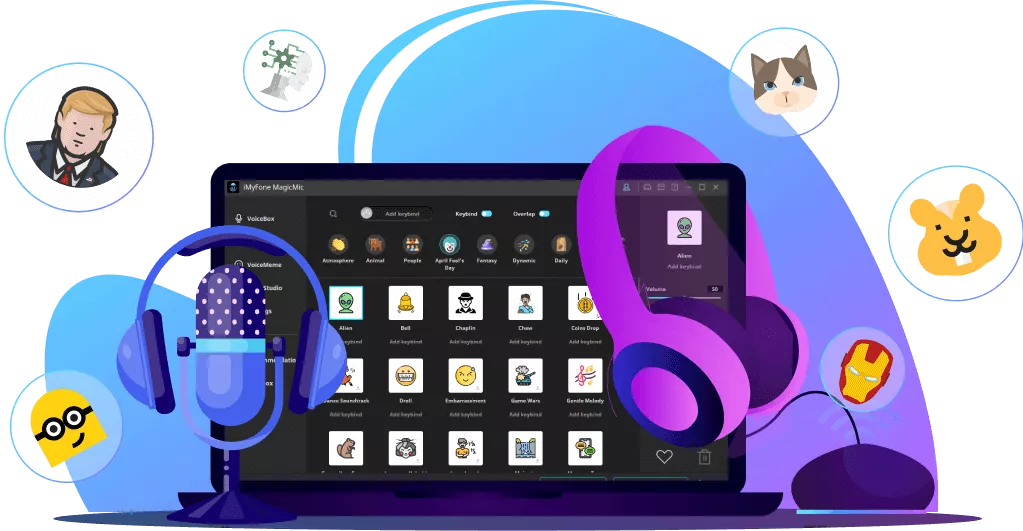 225+ Voice effects for one-click voice changing in real-time.
Huge library with 600+ Voice Effects and 200+ Voice Memes.
Sound emulator in games, live, chatting, online classes, and more.
Voice recording and audio voice changing is supported.
Voice studio lets you create any voice you like.