ATEEZ, the internationally acclaimed South Korean boy band, has captured hearts worldwide with their unique sound and powerful performances. Now, imagine being able to generate AI voices that replicate the distinct tones of ATEEZ members, allowing you to infuse their signature style into your own projects.
In this article, we'll delve into the exciting realm of Ateez AI voice technology and explore how it can recreate the captivating voices of ATEEZ for various creative endeavors.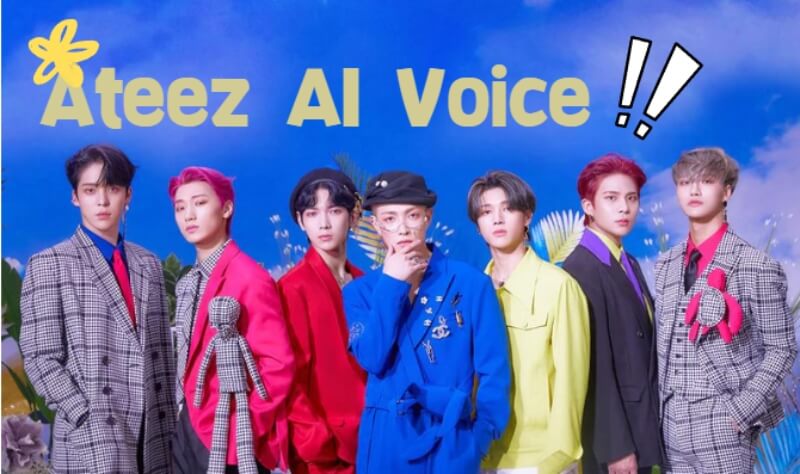 Part 1: Get Your Favorite KPop Idol AI Voice - ATEEZ AI Voice Changer
ATEEZ fans, get ready to be amazed as MagicMic, a leading real-time AI voice changer software, revolutionizes the K-pop scene. This cutting-edge tool offers an array of effects and personalized settings, allowing K-pop aficionados to morph their voices and even emulate their beloved ATEEZ idols. Experience the voices of your favorite K-pop stars through the groundbreaking capabilities of MagicMic!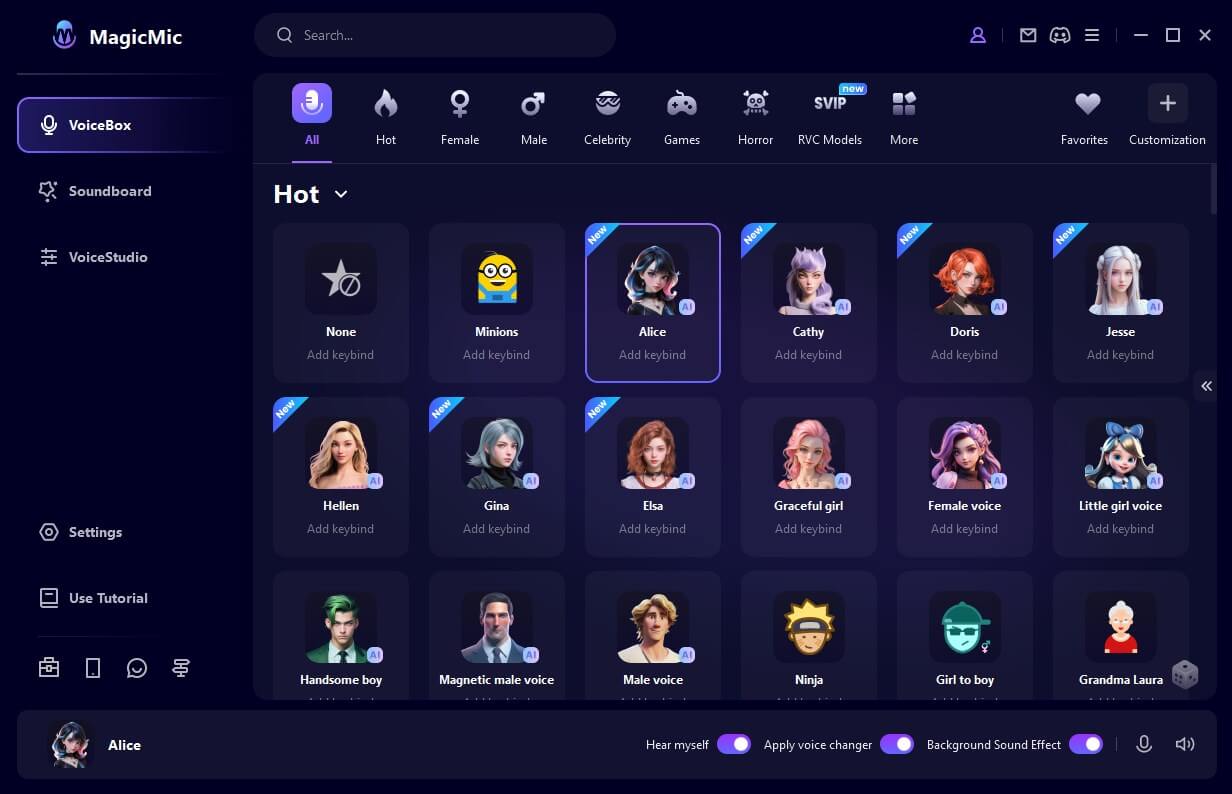 Key features of MagicMic
Ateez AI Voice Changer
Rich Effect Variety: With over 250 voice effects, 600+ soundboards, and 200+ voice memes.

Diverse Voice Effects: It provides extensive collection of effects, ideal for crafting an array of K-pop-inspired vocal styles.

Live Transformation: Elevate your live performances and Ateez covers by instantly altering your voice using real-time voice-changing feature.

Personalized Voice: Tailor your own voice settings to capture the essence of your favorite K-pop idols or characters and save them as customized presets.

Seamless Compatibility: It integrates effortlessly with popular communication platforms used in the community, ensuring smooth interactions.

User-Friendly Design: Its user-friendly interface boasts intuitive controls, simplifying adjustments.
How to generate Ateez AI voice?
Step 1: Download and Launch
Download and install MagicMic software. Open the app, sign in with your email.
Step 2: Configure Input and Program Settings
Customize settings: Choose your main microphone as input, enable "Apply Voice Changer," and activate "Hear Myself".
Step 3: Select the MagicMic Virtual Audio Device
Select Voice Changer Virtual Audio Device as input in your preferred app to seamlessly use your modified voice.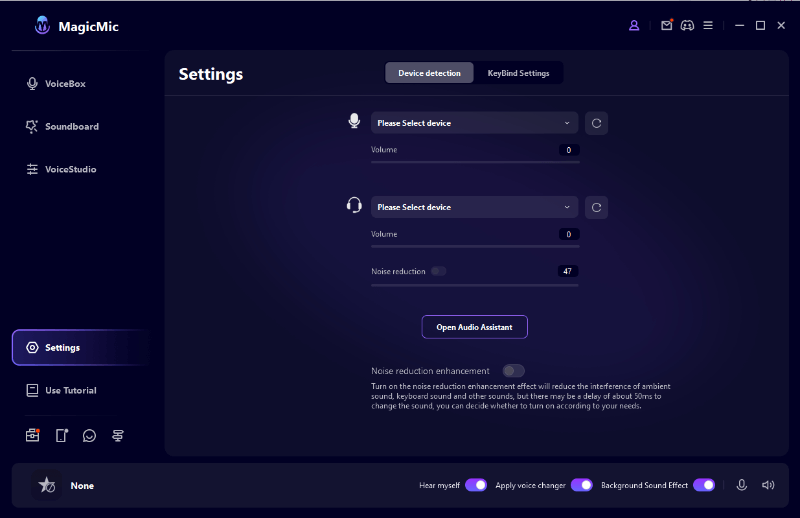 Step 4: Choose Voice and Sound Effects or Create AI Voice
Choose the voice effects in MagicMic. Play around, assign effects to keybinds, and create any Kpop AI voice that you like, such as ATEEZ AI voice, BTS, BLACKPINK, EXO, TWICE, Red Velvet, NCT and more.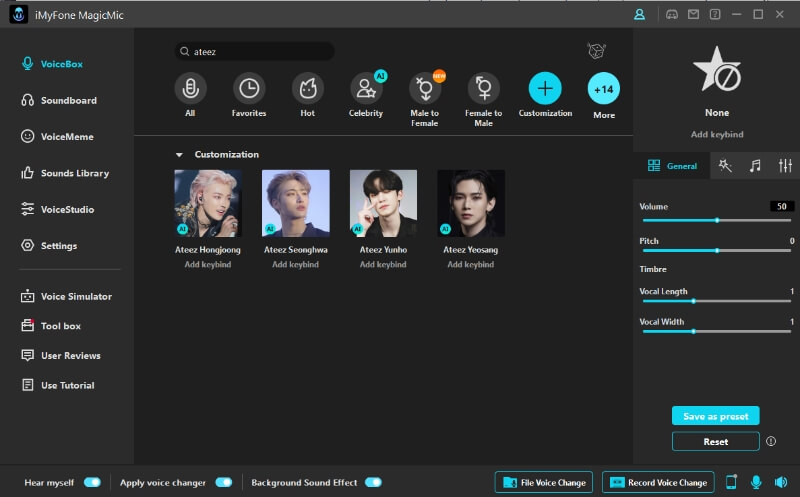 Other K-Pop Idols' AI Voices
VoxBox, the state-of-the-art AI voice generator that wields the power of voice cloning to effortlessly craft voices reminiscent of rappers, singers, and pop artists like Ateez AI voice. Utilizing advanced text-to-speech (TTS) technology, VoxBox makes voiceovers a seamless endeavor.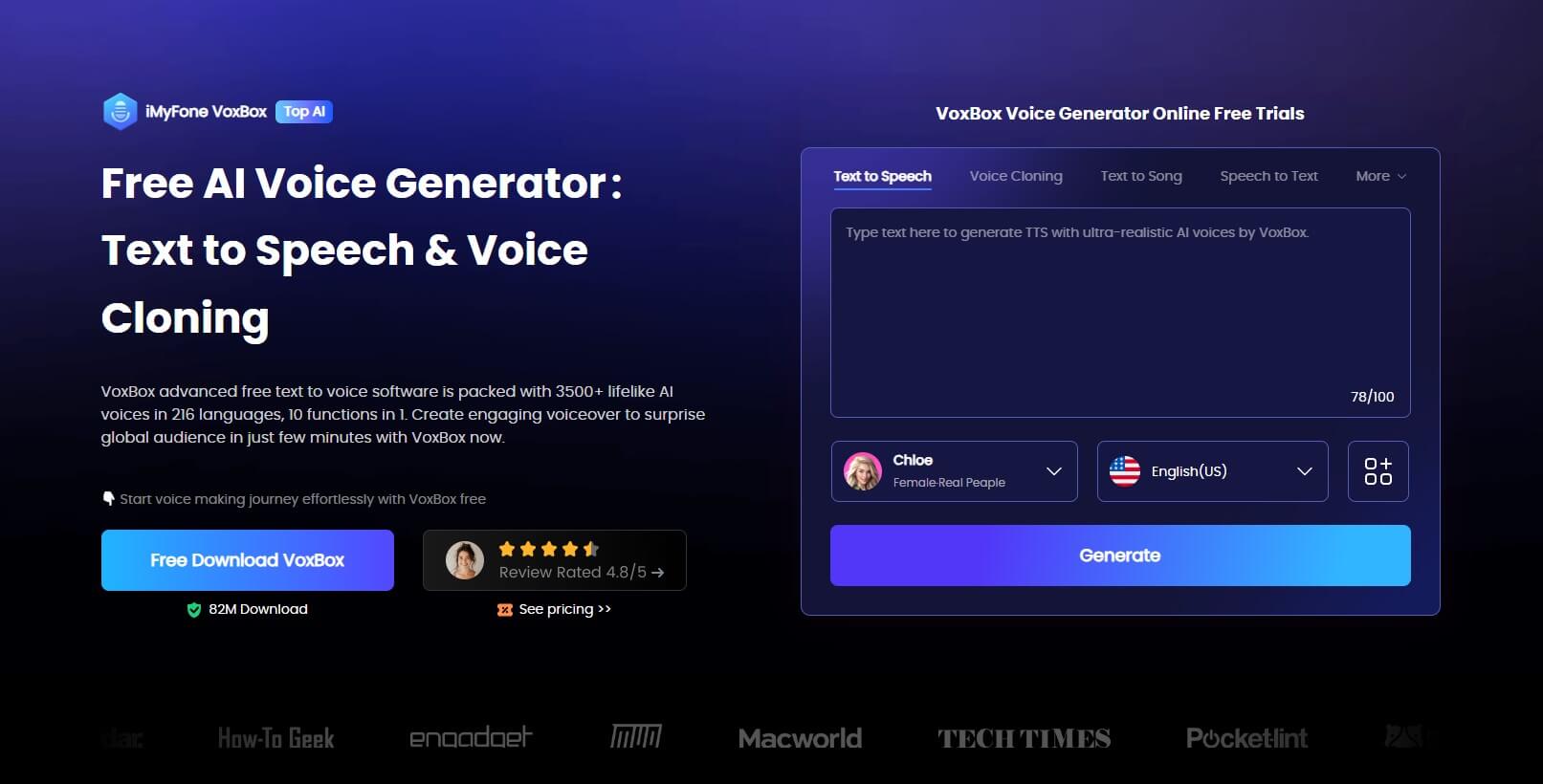 Key features of VoxBox Ateez AI Voice Generator
Access diverse TTS options for 46+ languages with 3200+ voices.

Utilize voice cloning to craft genuine and expressive AI voices.

TTS, STT, voice cloning, conversion, recording, and editing in one platform.

Support for various formats like MP3, WAV, enhancing versatility.

Easy navigation, security, and swift processing ensure a seamless user journey.
How to use VoxBox Ateez AI voice generator
Step 1: Download and open VoxBox, then select "Voice Cloning" and upload audio for Ateez voice.
Step 2: Opt for "Text to Speech" on the left side.
Step 3: Input text and select your preferred K-pop voice (e.g., Lisa, Jennie, Seonghwa, Hongjoong, or Yunho).
Step 4: Click 'Convert' to export your customized Ateez voiceover.
Part 2: Info about ATEEZ
Who is Ateez?
ATEEZ, previously known as KQ Fellaz during their pre-debut phase, is an ensemble of eight members nurtured by KQ Entertainment. The lineup features Seonghwa, Hongjoong, Yunho, Yeosang, San, Mingi, Wooyoung, and Jongho. Their journey began with the pre-debut track "From," unveiled on July 9, 2018, alongside fellow trainee Junyoung. The official debut arrived on October 24, 2018, marked by the release of the mini-album "Treasure Ep.1: All to Zero," featuring title tracks "Pirate King" and "Treasure." A significant milestone emerged on July 8, 2019, as ATEEZ inked a deal with the USA-based record label RCA Records, while simultaneously partnering with Japanese label Nippon Columbia since 2019.
Members of Ateez
Seonghwa is 25 years old and was born on April 3, 1998.
Hongjoong is 24 years old and was born on November 7, 1998.
Yunho is 24 years old and was born on March 23, 1999.
Yeosang is 24 years old and was born on June 15, 1999.
San is 24 years old and was born on July 10, 1999.
Mingi is 24 years old and was born on August 9, 1999.
Wooyoung is 23 years old and was born on November 26, 1999.
Jongho is 22 years old and was born on October 12, 2000.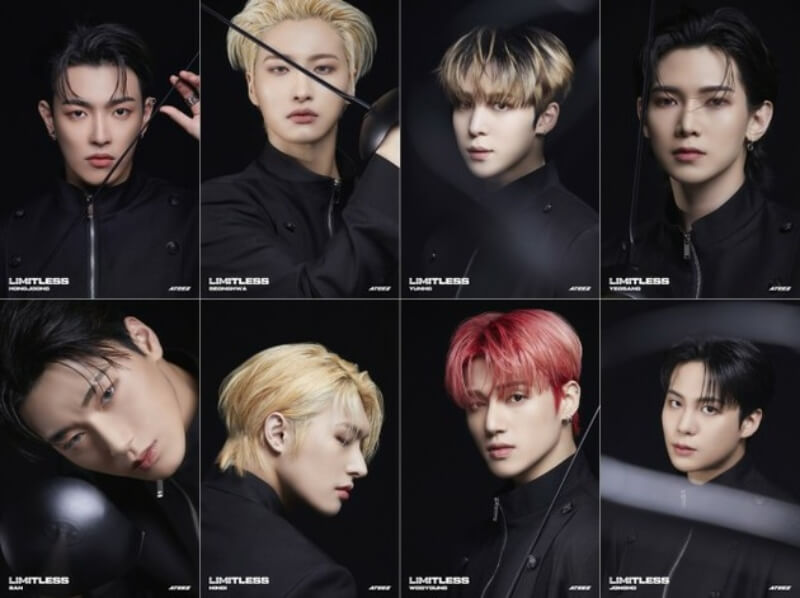 Part 3: Hot Topics about ATEEZ AI Voice
What is the significance behind the name "ATEEZ"?
The name "ATEEZ" starts with 'A' and ends with 'Z,' signifying inclusivity from 'A to Z.' This represents their wish for universal enjoyment and limitless pursuits. 'TEE' originates from 'Teenager,' reflecting their desire to channel youthful energy and enthusiasm.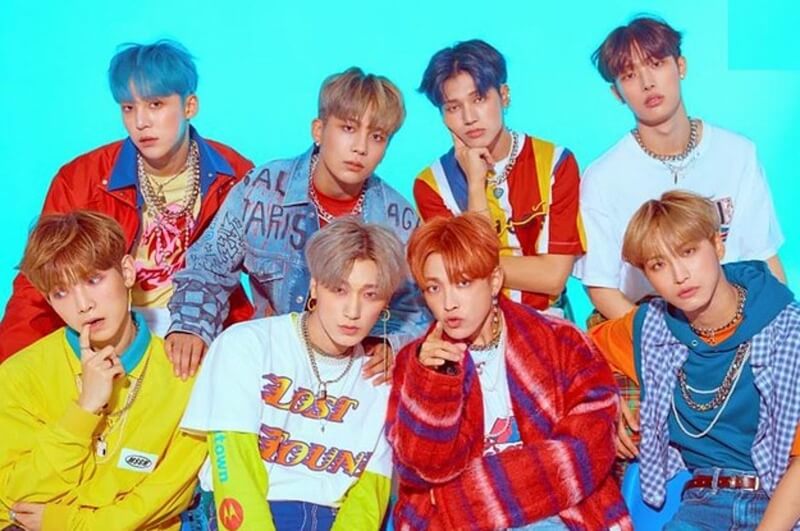 What does ATEEZ call their fans?
ATINY is ATEEZ's official fandom name.
What is ATEEZ AI Voice?
ATEEZ AI Voice is an innovative technology that utilizes artificial intelligence to replicate the distinct vocal characteristics of ATEEZ members, allowing users to generate AI-generated voices resembling their favorite K-pop idols.
Final words
Incorporating ATEEZ's captivating voices into your creative projects has never been easier, thanks to the cutting-edge ATEEZ AI voice technology.
Whether you're a devoted K-pop enthusiast or a content creator, platforms like MagicMic offer a transformative experience. With the ability to harness the essence of ATEEZ's vocals and seamlessly integrate them into your work, you're empowered to bring an authentic touch of ATEEZ to your creations.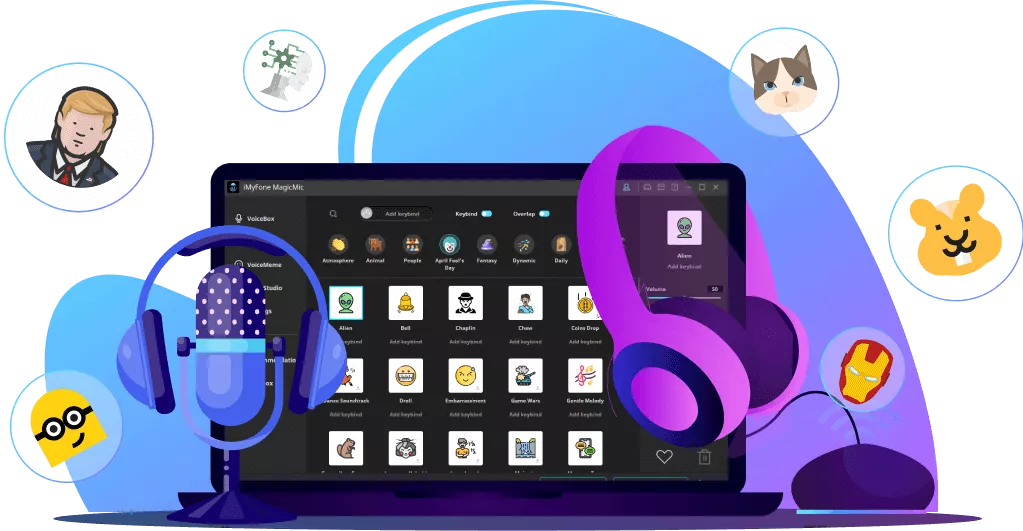 250+ Voice effects for one-click voice changing in real-time.
Huge library with 600+ Voice Effects and 200+ Voice Memes.
Sound emulator in games, live, chatting, online classes, and more.
Voice recording and audio voice changing is supported.
Voice studio lets you create any voice you like.