In the past, when you'd have talked about turning your text into audio form, your friend would laugh at you as no one imagined it to happen. However, following the software innovative and user requirements. At present times, you'll find many text to speech meme voice tools that enable you to use text to speech meme.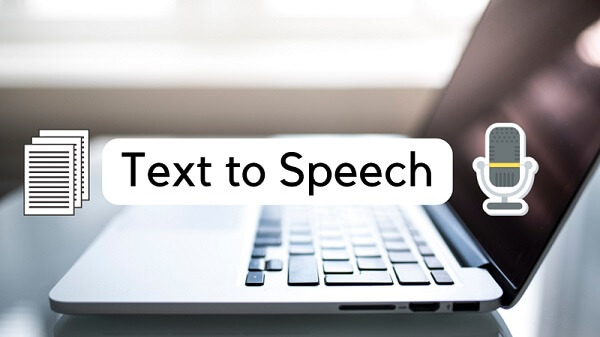 In this article, we would give you a full comparison of the five hot meme voice text to speech and recommend a directly meme soundboard voice changer.
Part 1: 5 Powerful Text to Speech Meme Voice Tools
1. Naturalreaders
Naturalreader is a pretty prolific text to speech robot voice meme tool that offers unbelievable features for you. Using this extraordinary tool, you can turn your text into speech. The interface of this tool is admirable, you'll only need to import the text file into the interface, and then the tool will do the rest.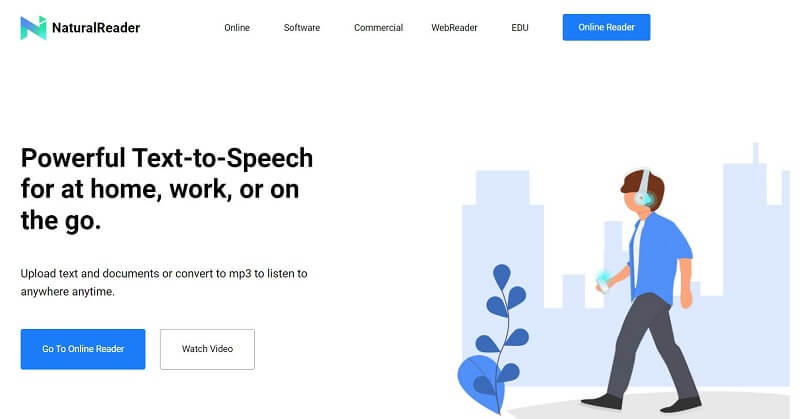 On top of that, Natural Reader also helps you shuffle the font size. In addition, it also enables you to select the MP3 format from seven different languages. Since it is a web-based tool, you'll need to maintain a strong internet connection to run it.
Features:
It has a built-in OCR feature, meaning you can upload photos and then ask the tool to convert the image's text into speech.

It allows you to play dun sound effect piano in your pre-recorded video or real-time.

Natural Reader is a built-in browser.

It offers dyslexic friendly font.
Price: Single plan $49
2. ReadSpeaker
You couldn't get any better meme voice text to speech tool than ReadSpeaker. It is a wonderfully designed web-based tool that allows you to make your text sound like a speech. Apart from offering you 20 different mind-blowing voices, Read Speaker allows you to select your preferred pronunciation.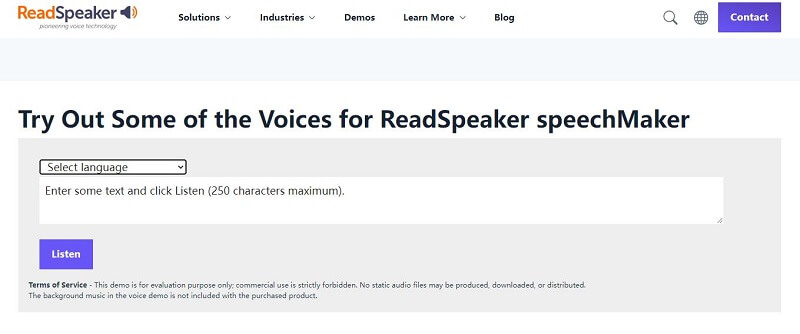 Features:
Read Speaker supports 20+ different voices followed by incredible 20 languages.

Using Read Speaker, you can alter your voice speed and pitch.

It offers you the opportunity to transform multiple texts into speech simultaneously.

It comes with two plans, time-based and word-based.
Price: $89 per year
3. Nuance Text
Nuance is a professional tool that blesses you with over 119+ unique voices. It comes with unbelievable features that speak volumes about the credibility of this flawless tool.On top of that, Nuance offers an effortless user interface despite being an unbelievably professional meme text to speech voice.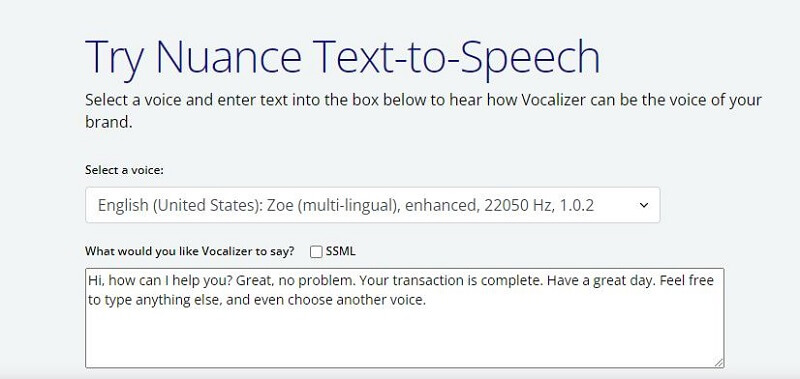 In addition, you can also adjust the pitch of your voice. Overall, Nuance is a complete package for transforming text documents into speech.
Features:
Nuance comes in 53 different languages.

You can turn your text into 119+ different voices.

It also enables you to explore a pronunciation editor.
Price: Starts at $200
4. Text to Speech
Text to Speech is a prestigious tool that offers remarkable services for free. If you're looking to transform your text to speech voices and are looking to explore different languages, you can't get a bigger tool than this. Surprisingly, this tool comes with 40+ different languages.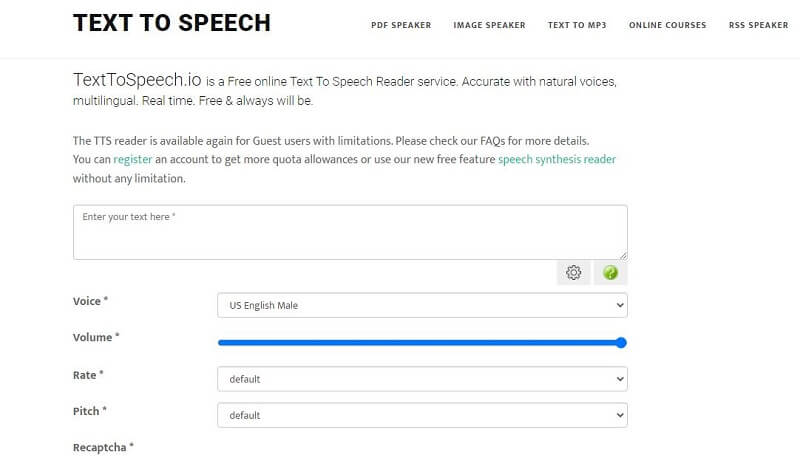 On top of that, Text to Speech also enables you to explore around 4 prestigious voice types to make your experience brilliant.
Features:
Text to speech allows you to turn your text documents into speech.

Using the Text to Speech tool, you can generate voice in MP3 format.

It also comes with advanced text navigation.
Price: Free
5. TTSREADER
Although you can argue with the features of TTS Reader as many users won't rate this tool as much as you'd have liked, it isn't a bad tool by any means. It is a breathtaking tool that helps you convert PDF, plaintext, and epub uploads. On top of that, TTS Reader comes with 40 languages, making your experience top-notch.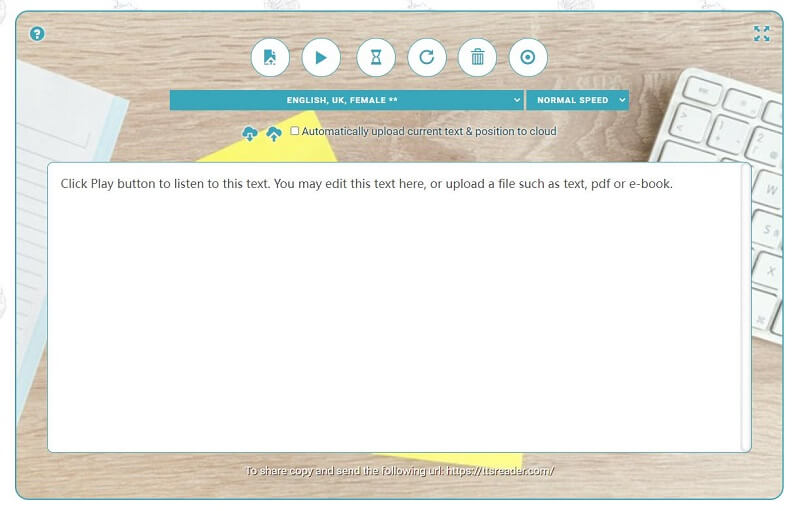 Features:
It uses a text block to save its progress.

TTS Reader converts your text into speech pretty rapidly.

Using TTS, you can turn your text into 40+ different voices.
Price: Personal pack $9
Part 2: An Azaming Voice Changer with Huge Voice Memes
MagicMic Voice Changer [Mac/Windows]
Adding sound effects to your memes' background can name them hilarious and breathtaking. Using MagicMic, you can explore voice emulators, voice changers, and sound effects. On top of that, MagicMic comes with a lot of terrific voice memes like scary Spongebob meme that can surely make you laugh any time you'd want.
Apart from this, MagicMic also enables you to speak in the microphone and make your voice sound like a man, woman, Darth Vader's voice.
Features:
MagicMic enables you to play 400+ sound effects and nearly 125+ voice filters, such as Siri memes and Trump memes.

MagicMic's Voice Studio feature allows you to customize your voice memes after speaking in the microphone.

Text to speech memes often reference popular internet culture topics, such as video games, social media, and memes themselves.

It only covers 3 MBs on your PC.

You can use this voice on many real-time platforms, including Discord, Fortnite, Skype, Zoom, etc.
Voice Meme on MagicMic
MagicMic comes with mind-blowing text to speech meme voice for its users, meaning now you can play hilarious memes in real-time. On top of that, MagicMic also helps you import your created memes via '' Voice Meme''.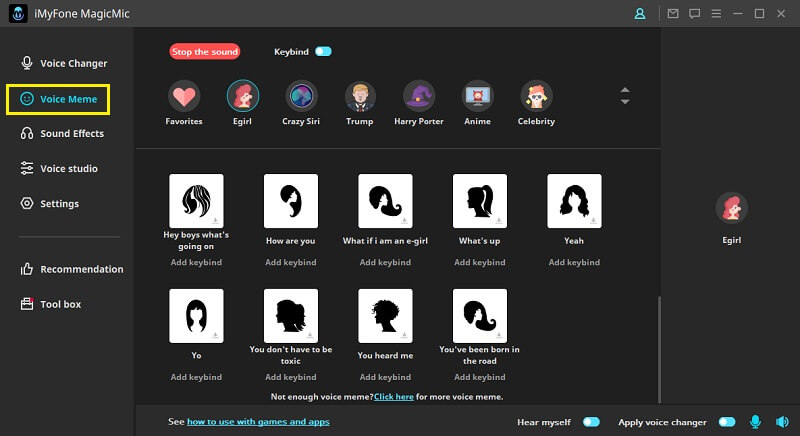 How to Apply More Voice Meme to MagicMic
Step 1: Install iMyFone MagicMic
After downloading MagicMic, your task is to install the application on your PC. Next, you'll only need to start the program without any hesitation.
Step 2: Select Voice Meme
After hitting the'' Voice Meme'' icon, you'll need to access the voice memes in the MagicMic. However, if you want to import the new voice memes, you can do it by uploading the favorite voice memes to MagicMic's interface.
Step 3: Play voice meme
After importing the voice memes, you can play them in real-time after launching any platform.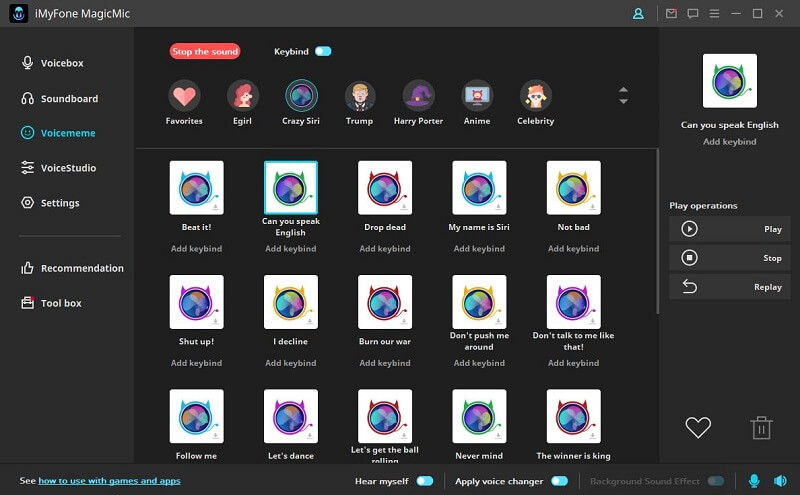 Conclusion
After testing many meme voice text to speech tools, we've reviewed some of the fascinating tools in this article. All the tools are breathtaking and offer different and unique abilities.The best thing about the tools we've mentioned here is that they offer a pretty pleasing user interface.
We've found MagicMic the best meme voice generator without undermining any tool. Using this tremendous tool, you can explore more voice memes and features.We highly recommend iMyFone MagicMic, considering the value it adds while changing your voice.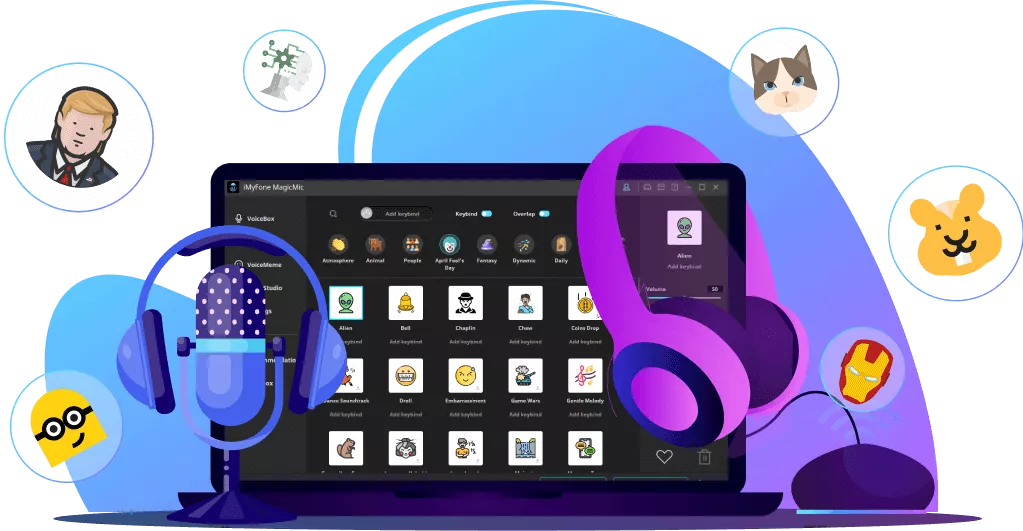 125+ Voice effects for one-click voice changing in real-time.
Huge library with 400+ Voice Effects and 150+ Voice Memes.
Sound emulator in games, live, chatting, online classes, and more.
Voice recording and audio voice changing is supported.
Voice studio lets you create any voice you like.