If you've been wanting to make Discord and Tik Tok videos in SpongeBob voice but can't find a good website, then text to speech is definitely going to help you a lot. Also, it is really helpful to make videos in SpongeBob's voice as it makes your content a lot more fun and entertaining.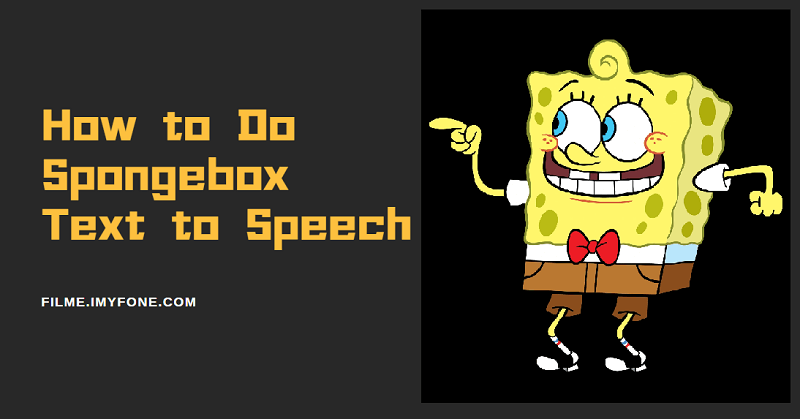 So, if you've wanted to make SpongeBob videos, then it's the right time to learn SpongeBob text to speech. It might come off as a little tricky but keep reading to know about the SpongeBob text to speech generator.
Part 1: How to Do Spongebox Text to Speech?
Doing a SpongeBob text to speech might be a little difficult if you don't exactly know where you should do it. We would highly recommend you visit a site that is made explicitly for SpongeBob speech to text.
You can visit a reliable text to speech site and pick the SpongeBob option, and it will immediately turn your text into the voice of SpongeBob. Most people use such sites for voices on Tik Tok and other gaming videos.
But the first step of this process should be picking out a reliable site that you can rely on. So, we're here with a great ai site that'll help you do text to speech SpongeBob.
Text to Speech Online:
The best Ai site that's perfect for beginners and makes SpongeBob voice text to speech easier than ever is 15.ai. It has a very simple outlook and clear options right on the screen. So you won't have any difficulty with navigation.
Plus, the site is very secure, and you can totally count on it. You can just enter your text in the block, which will immediately be converted into SpongeBob text to speech ai.
Features:
Free to use

Easier navigation

Helps with quick voice generation

Operated by Ai

Prioritizes the privacy of customers
Steps to Do Spongebob Text to Speech Onlie
Go to the website, 15.ai
Click on the "main" tab on the screen
Click on "portal," right beside "source"
Now select SpongeBob SquarePants
Enter your text in the center block
Click on the pink icon of "generate"
Your SpongeBob voice will immediately be generated
Powerful SpongeBob Voice Changer
There is another great SpongeBob voice generator, text to speech, that's not just powerful but offers you quite a lot of options. When looking for a voice changer, you need to ensure that the quality is good enough, and that's why we're here with the best voice changer you can use.
So, make sure to give it a go because it's definitely worth it, and we highly recommend using it. Let's get into it and find out more.
MagicMic Spongebox Voice Changer
MagicMic is one of the best voice changers out there, and interestingly, it creates the voice of SpongeBob too. The software is highly reliable and offers you a whole lot of different options for SpongeBob's voice.Also,it comes with Google Play Store or Apple Store from iMyfone's official website.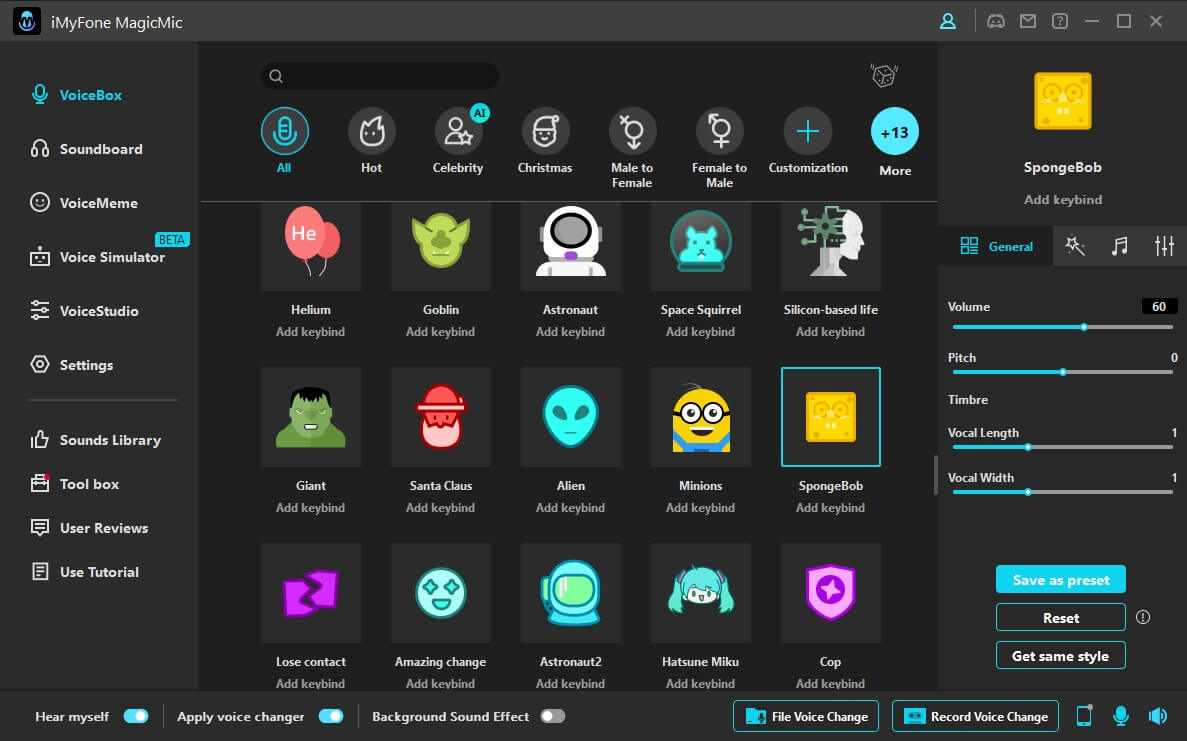 Operating System:
Magic Mic SpongeBob voice changer is good for both Windows and Mac.
Features:
It generates high-quality voice

You can also customize your voice with Voice Studio

It's easy to use and good for professional use

You can also pre-record your voice on the software
Function list:
Does not make your computer lag

Doesn't take a lot of space

Hardly takes any time

Easy to install

Works for both Windows and Mac
How to Use MagicMic Voice Changer
Using MagicMic voice changer is actually the easiest because it is one of the most straightforward software you're going to use. It doesn't have a long list of steps that you need to follow, and if you're looking for something very simple, that's your cue.
Launch MagicMic software on your computer
Make sure to select both input and output devices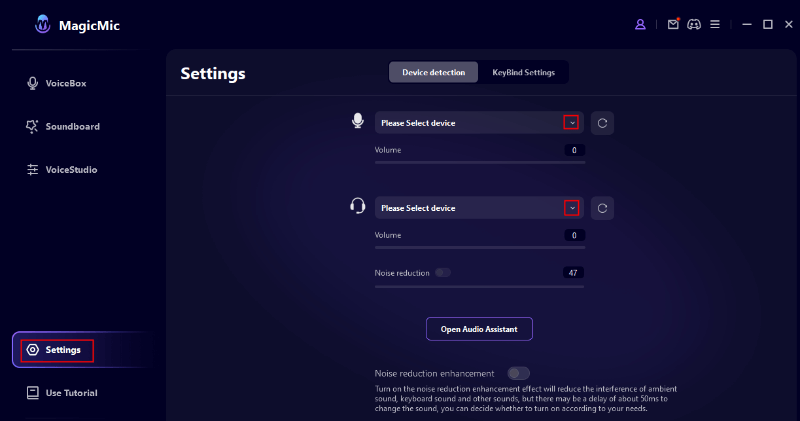 Make sure that your headphone is an output device
Your microphone should be input device
Go to the voice changer option in the sidebar
Select the SpongeBob filter
Conclusion
With the voice changer free grandma effect now on the leash, playing games and chatting have been much more entertaining and exciting.
The iMyFone MagicMic software is not only entertaining but also easy to use, with all the features it provides. It can be an excellent source for spending fun time with your friends and family members.