Who would have imagined that a tiny yellow creature with googly eyes could win over hearts worldwide? However, that is precisely what the "Despicable Me" Minions have done, growing into a global phenomenon and cultural icon. Many people want to know who voices the Minions and possess the Minion voice actor so they can prank their friends because of their lovely voices.
We'll discuss some interesting facts about Gru and his voice in this article and the Minion voice generator for the adorable Minions. You will also know how to use iMyFone VoxBox as the best Minion text to speech generator and the benefits of doing so. Let's get started immediately, so don't waste any more time!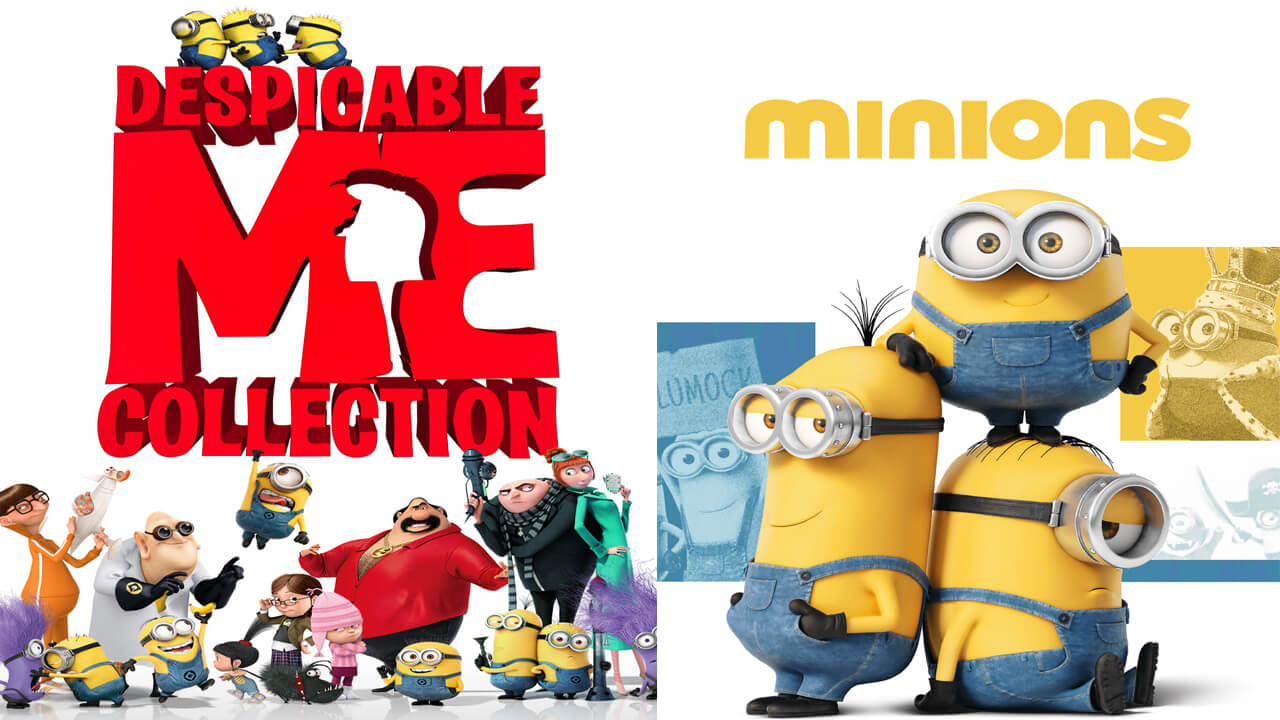 Part 1: Minions and The Despicable Me
Millions of people adore Gru, Despicable Me's main character, and all the Minions for their cute, amazing voices and fun little tricks. As a result of this admiration, many fans are looking for ways to sound like them.
We have you covered if you are also one of them. Steve Carell, who plays Gru in the movie, narrates the mayor. At the moment, Kevin, Stuart, and Bob, the three main Minions characters, were all narrated by Coffin.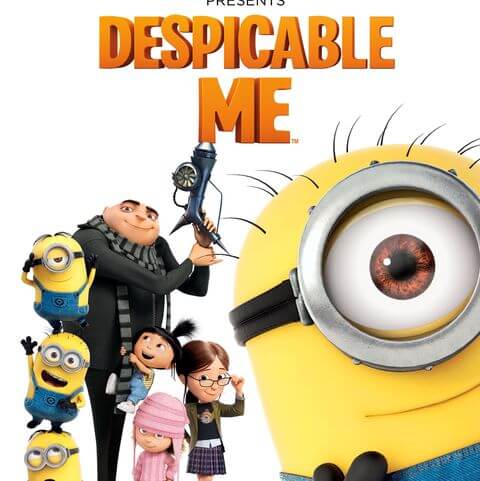 Steve Carell is linked to a recurring date in the movie. In the movie, May 26 keeps popping up. The DVD release included three short films to get people to buy this movie. The director of Orientation Day, Banana, and Home Makeover was in the Coffin.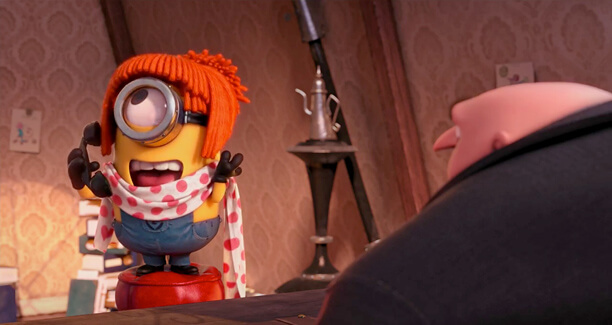 Part 2: VoxBox – Best Minion Voice Generator for Fun
The voice simulator iMyFone VoxBox lets users change their voice's pitch and tone in real time. It can be used to create amusing effects and hide the user's voice for privacy or security reasons. Choose from more than 3200 voice options with this Minion voice generator and have fun creating humorous voice notes.
Click here to find out more about its features! VoxBox lets you change your voice into any of the more than 100 voices of
cartoon characters
in just a few easy steps.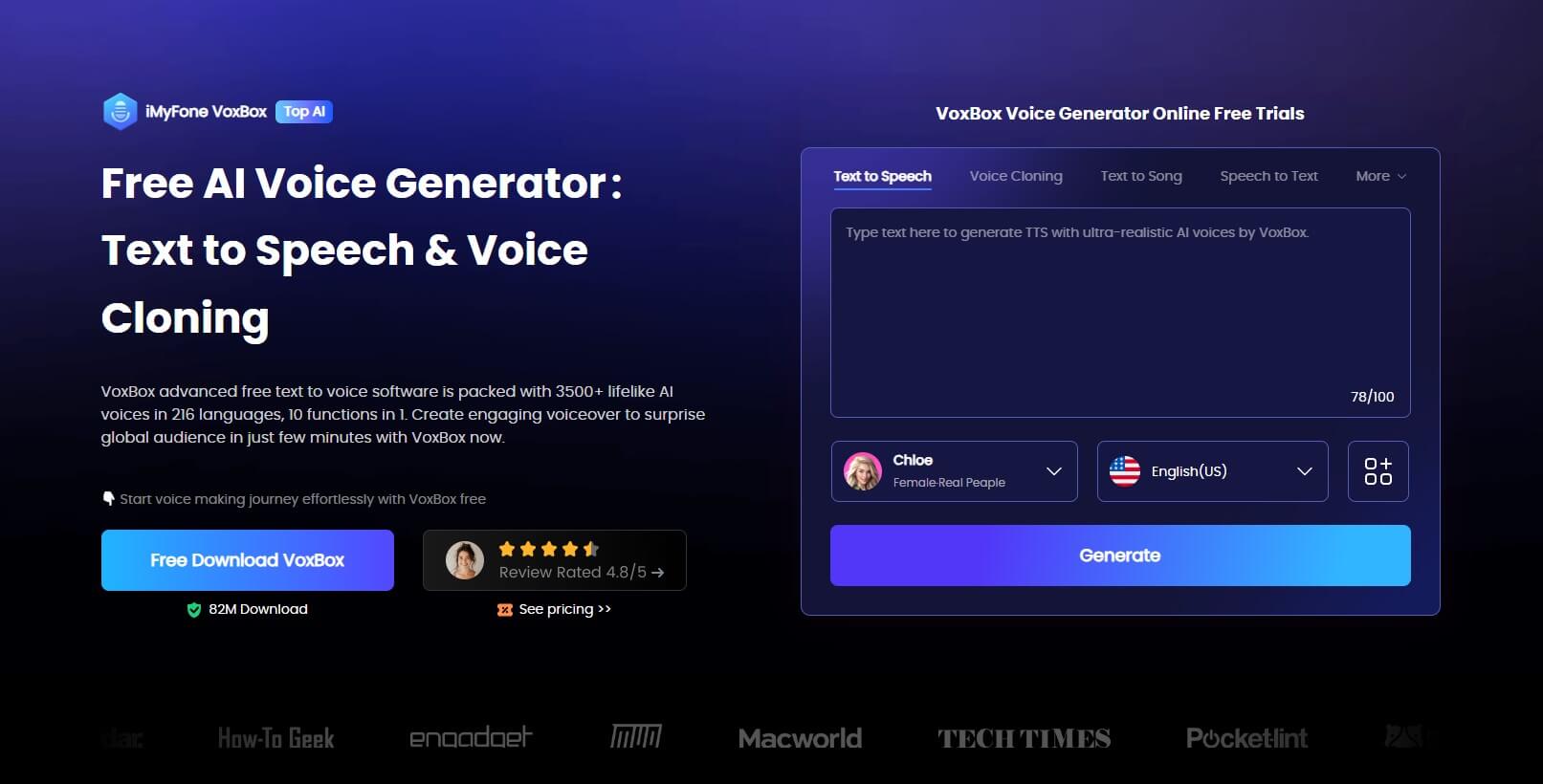 Highlights
You can convert all your text-to-speech projects into over 46+ languages.

You can use a microphone, a mixer, and other devices to record your voice when creating a Gru or Minion voice.

Users can edit the generated voice by cutting, deleting, restoring, and canceling various parts.

The tool makes it easier to separate vocal and instrumental tracks from audio files.

It can be used in many different areas, like business and the voice studio, among other things.
How To Use iMyFone VoxBox?
Learn how to use this Minion text to speech generator and create a Minion voice. With these new fun voices, you can prank your friends or play with your kids by following the steps below.
Step #1: To obtain and install the iMyFone VoxBox, visit its official website.
Step #2: When the installation is finished, hit the Text to Speech section in the left bar.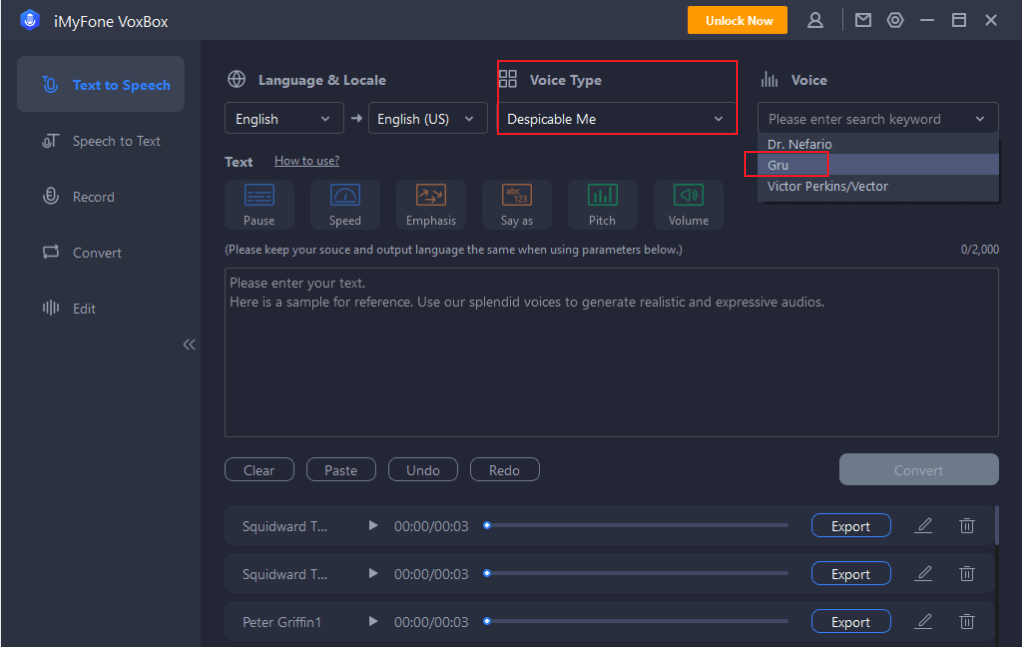 Step #3: Use a microphone to record your voice or upload an already-recorded audio file.
Step #4:You can also type in the desired text you want to speak in Minion's voice.
Step #5: From the list of voice Types, select the effect you wish to add to your voice.
Step #6:Select the Gru from the list of voices and move on.
Step #7: Edit and export the voice however you like after it has been created.
Pros:

You can change your voice in different ways with more than 100 of its different voice filters.

This application's interface is quick and easy to use.
Cons:

No Mac version is currently available.
Watch this video to learn more about the Best Minion Voice Generator VoxBox:
Part 3: FAQs about Minion Voice Generator
1. How do you make a Minion voice?
Fortunately, you can also sound like a Minion if you use a high-quality Minion voice generator. One of the best Minion text to speech voice changers, iMyFone VoxBox, is currently available with its superior features and intuitive user interface.
2. How can I make a Minion voiceover for my video?
By using one of the simplest voice-changing tools, iMyFone VoxBox, you can easily make a voiceover for your videos. This Minions voice generator app has inbuilt features that are amazing for voiceovers.
3. Which is the best Minion text-to-speech voice generator?
You will find a few affordable Minion text to speech voice changers that let you use the Minion voice for video voiceovers. With the most superior features and user-friendly interface, iMyFone VoxBox is currently one of the best Minion voice generator you can use.
Conclusion
Who can resist a Minion? Many Minions fans want to contribute to the process of independently capturing the distinctive voice of the characters. With recent advancements in text to speech software, this is now attainable.
Anyone who wants to sound rich like Gru or the Minions without spending much can get a lot from
iMyFone VoxBox
. It is intended to be a helpful alternative to voiceover artists with high demands. VoxBox makes it very affordable to convert text to speech.