Are you fascinated by the idea of utilizing AI voice technology to replicate the iconic voice of Ringo Starr? Look no further! In this article, we embark on an intriguing journey into the realm of Ringo Starr AI voice, cutting-edge Ringo Starr AI voice changer solutions, and the revolutionary Ringo Starr voice generator.
Whether you're a die-hard fan of Ringo Starr's legendary voice, a content creator seeking to add a touch of magic to your audio projects, or simply someone curious about the latest advancements in voice technology, these innovative tools are set to revolutionize your audio experience and transport your audience to the world of Ringo Starr. Join us as we delve into the future of voice technology and its remarkable potential in replicating the iconic vocal charm of Ringo Starr.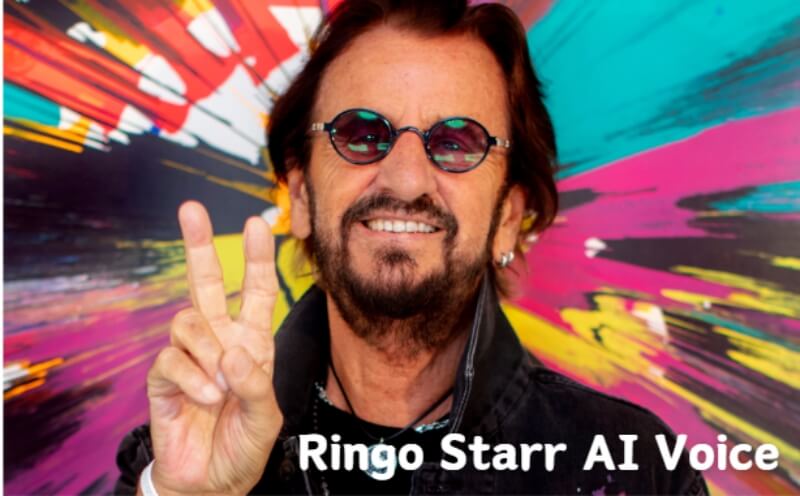 Part 1: Info about Ringo Starr
Ringo Starr, born Richard Starkey on July 7, 1940, in Liverpool, England, is a renowned British musician, songwriter, and actor. He gained worldwide fame as the drummer for The Beatles, one of the most influential bands in music history. Ringo occasionally took lead vocals in songs like "Yellow Submarine" and "With a Little Help from My Friends" and penned classics like "Don't Pass Me By" and "Octopus's Garden."
After The Beatles disbanded in 1970, he embarked on a successful solo career, with hits like "Photograph" and "You're Sixteen." He's also known for his acting roles and narrating "Thomas & Friends." Ringo Starr's unique drumming style and contributions to music have earned him a lasting legacy, including inductions into the Rock and Roll Hall of Fame as both a Beatle and a solo artist. In 2018, he was knighted for his services to music.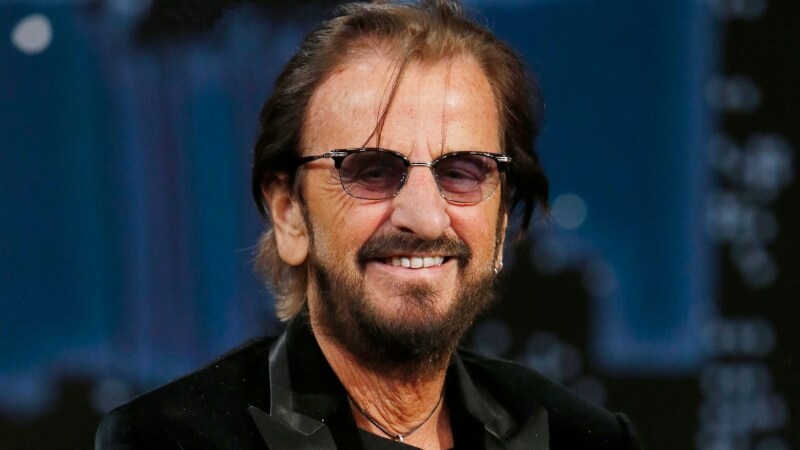 Part 2: How to Generate & Sound Like Ringo Starr AI Voice?
1) MagicMic Ringo Starr AI Voice Changer
The iMyFone MagicMic real-time voice changer is a sophisticated AI voice modifier designed with Ringo Starr enthusiasts in mind. This state-of-the-art tool offers a wide array of features, including over 250 AI voice filters, more than 600 voice effects, and an extensive library of 200 voice memes.
Ideal for both gamers and content creators, it excels in delivering real-time voice transformations and precise sound replication, enhancing the overall audio experience. Its intuitive interface empowers users to effortlessly craft distinctive voices, bringing a new dimension to their content and projects. MagicMic is the ultimate choice for infusing creativity and capturing the charismatic AI voice of Ringo Starr in audio content.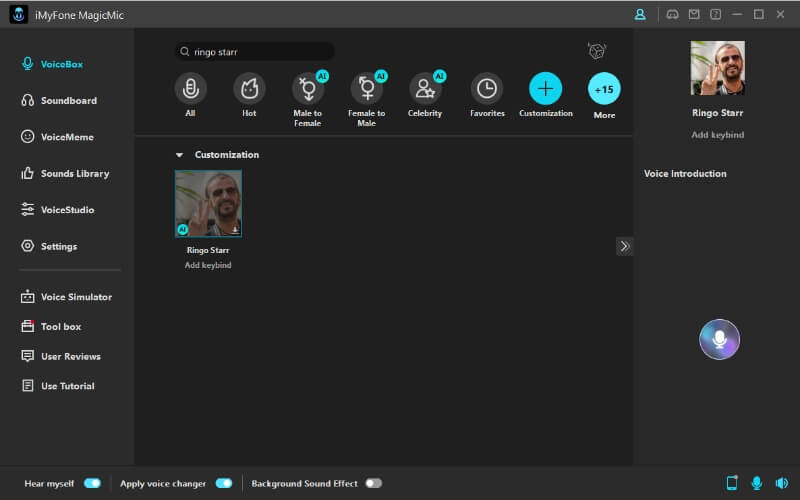 How to use voice changer to get Ringo Starr AI voice?
Step 1: Install and Set Up MagicMic
Download MagicMic software from the official website or the provided link. Select your main microphone as the input device and activate "Apply Voice Changer" and "Hear myself" by clicking the corresponding buttons at the bottom.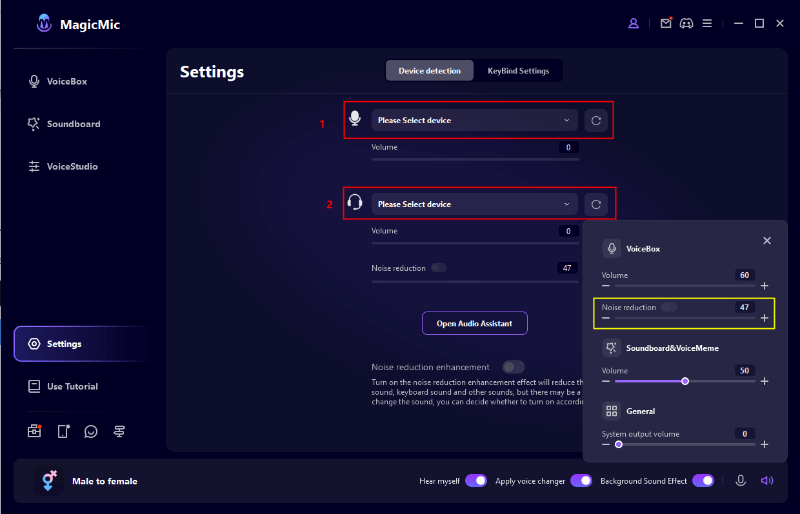 Step 2: Pick MagicMic Virtual Audio
In your chosen application for voice modification, choose "Microphone (Voice Changer Virtual Audio Device)" as the input source.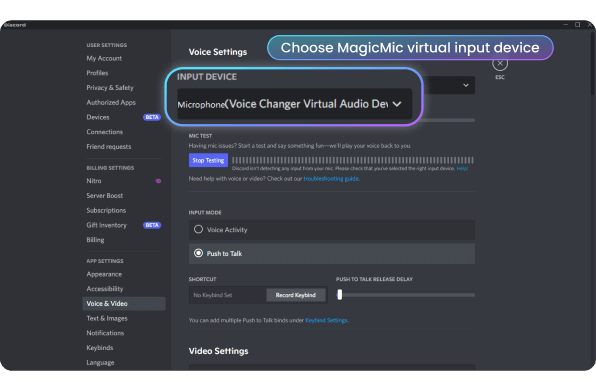 Step 3: Select or Customize Your Ringo Starr AI Voice
Explore preset voices in the "VoiceBox" or create gaming hotkeys for convenience. If your desired voice isn't available among the presets, use the "Customization" feature to upload Ringo Starr audio clips and craft a unique auditory experience.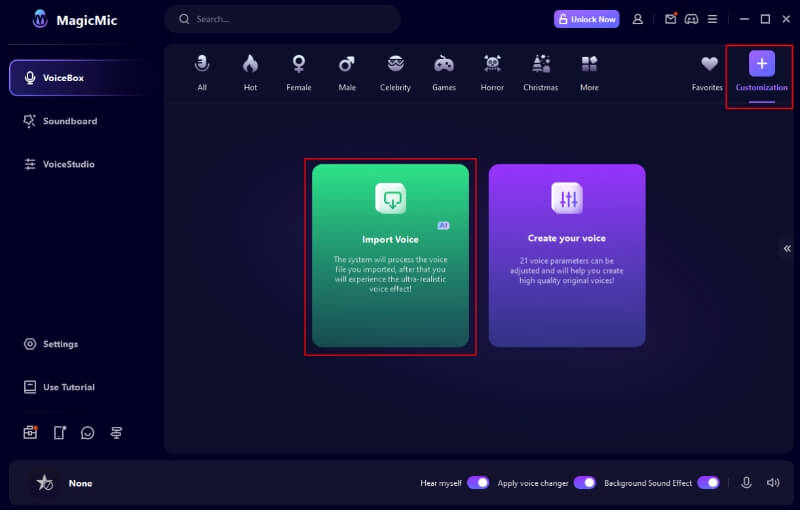 Key features of MagicMic Ringo Starr AI voice changer
Over 250 voice filters, 600 soundboards, and 200 voice memes are available.

Real-time, top-notch voice modification with minimal delay is achievable across multiple platforms like Discord, Skype, Zoom, Twitch, and Roblox.

Effortless customization of hotkeys for in-game audio management.

Audio from any source can be captured and improved to elevate content quality.

Crystal-clear communication is ensured by efficient noise reduction even in noisy surroundings.

Cross-platform compatibility, including Windows, Mac, Android, and iOS, guarantees smooth and hassle-free operation.
VoxBox is the ultimate Ringo Starr voice generator, providing free text-to-speech capabilities that transform audio content creation. With a vast library of over 3200 natural text-to-speech voices in 46 languages, VoxBox utilizes AI voice replication to deliver instant, nearly 99% accurate human-like voices. This enables content creators to harness the power of personalized, genuine AI voices, elevating their projects to new heights of quality and authenticity.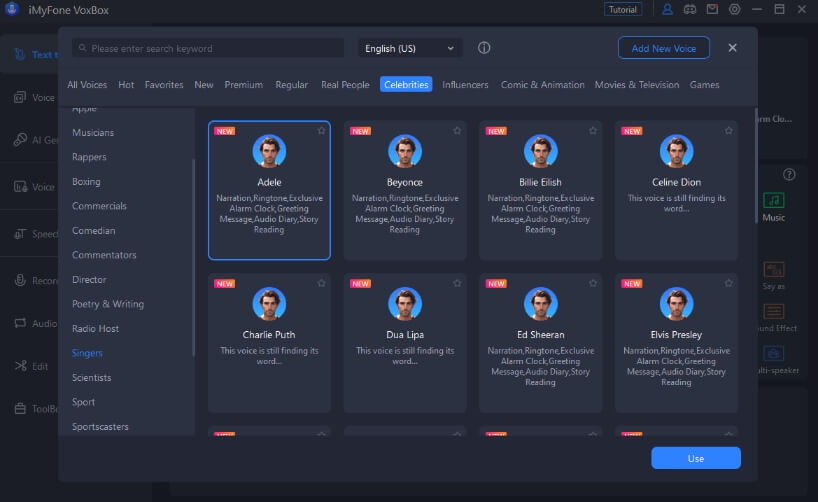 Key features of VoxBox
Instantly access highly precise, lifelike voices through advanced AI voice cloning technology.

VoxBox offers a wide selection of over 3200 natural-sounding text-to-speech voices in more than 46 languages.

Experience the advantages of cost-effectiveness, ease of use, speed, and robust security with VoxBox.

For content creators, custom AI voices can add a personal touch to their projects.

VoxBox is compatible with high-quality audio formats such as MP3 and WAV.
Part 3: FAQs about Ringo Starr AI Voice
1. What voice did Ringo Starr do?
The inaugural narrator of "Thomas the Tank Engine" was Ringo Starr, the former Beatles drummer, famously recognized as Sir Richard Starkey. He lent his voice to the show from 1984 to 1986.
2. What can I use Ringo Starr AI Voice for?
Ringo Starr AI Voice can be used for a variety of purposes, including creating audio content, narrations, voiceovers, and more. It's a versatile tool for adding Ringo Starr's iconic voice to your projects.
3. Is there a cost associated with using Ringo Starr AI Voice?
The cost of using Ringo Starr AI Voice can vary. Some versions may offer free access to basic features, while more advanced or commercial use may require a subscription or licensing fee. Both MagicMic and VoxBox offer a selection of free voices, allowing users to try them out before making a purchase.
Final words
In conclusion, the world of Ringo Starr AI voice awaits you, and with both MagicMic and VoxBox offering free voice samples, there's no better time to explore the possibilities. We invite you to take the first step in enhancing your audio projects by downloading and experiencing the magic of MagicMic today. Your creative journey with Ringo Starr's iconic voice begins here!