Are you a devoted enthusiast of the legendary Phone Guy from the Five Nights at Freddy's universe? Are you looking to elevate your content with a touch of innovation?
Look no further! In this article, we're poised to explore the captivating world of Phone Guy AI voice technology, Phone Guy voice changer options, and the Phone Guy voice generator. Whether you're a die-hard FNAF fan, a content creator seeking to spice up your audio, or simply an individual aiming to refresh your auditory palette, these state-of-the-art tools are poised to transform your soundscapes and engage your audience like never before.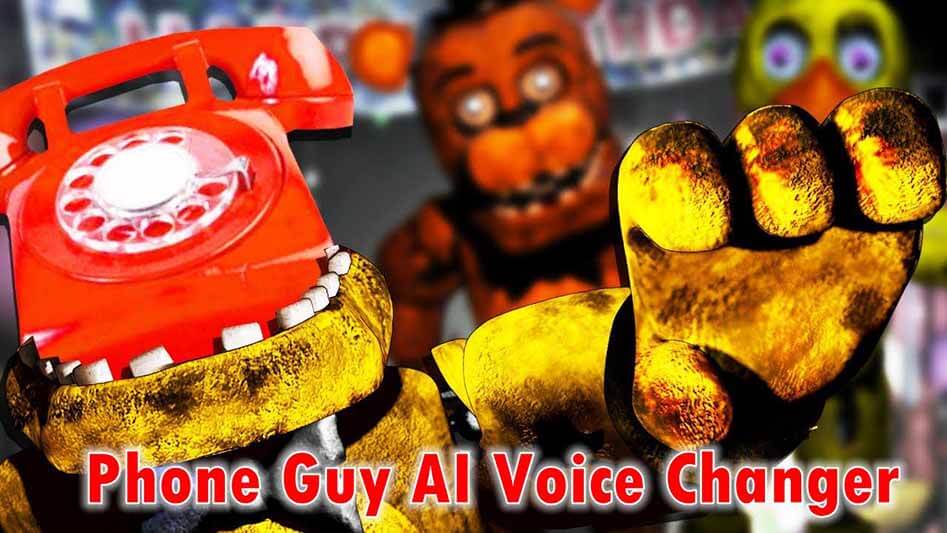 Part 1:How to Generate Phone Guy AI Voice with Voice Generator?
iMyFone MagicMic is a real-time AI voice that effortlessly transforms your voice into that classic Phone Guy AI voice, thanks to its advanced AI voice modeling. Not only that, but it also offers additional features like file voice manipulation and a selection of soundboard sound effects, making it perfect for live broadcasts, gaming, and other AI-enhanced functions.
Key features
Choose from a vast library of 225+ AI voices, including the iconic Phone Guy AI voice.

Access over 600 soundboard options to add extra flair to your content.

Enjoy a collection of 200+ voice memes for a touch of humor.

Apply AI voice effects in real-time for instant voice modification.

Create custom hotkeys for quick access to your favorite voice effects.

Seamlessly integrate with popular platforms like Discord, Twitch, and more.

Capture and modify audio from any application or device using virtual audio driver feature.
How to Sound Like Phone Guy Voice with AI?
Step 1: Download and Launch & Configure Input and Program Settings
Install MagicMic software, log in to your account.and Choose your main microphone as input, enable Apply Voice Changer,activate Hear Myself.
Step 2: Select the MagicMic Virtual Audio Device
Select Virtual Audio Device as input in your preferred app for seamless voice modification.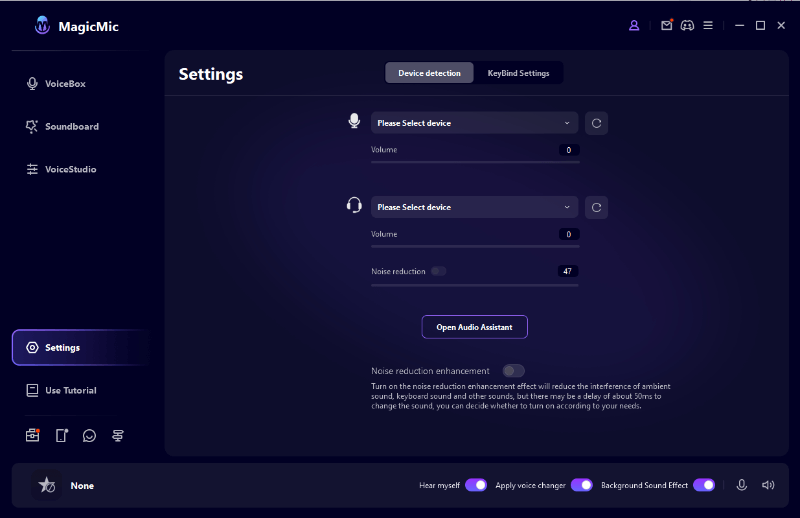 Step 4: Choose Voiceor Create AI Voice
Explore effects , assign keybinds, create personalized AI voices, such as Phone Guy AI voice, Morgan Freeman, Sean Connery ,Anthony Hopkins.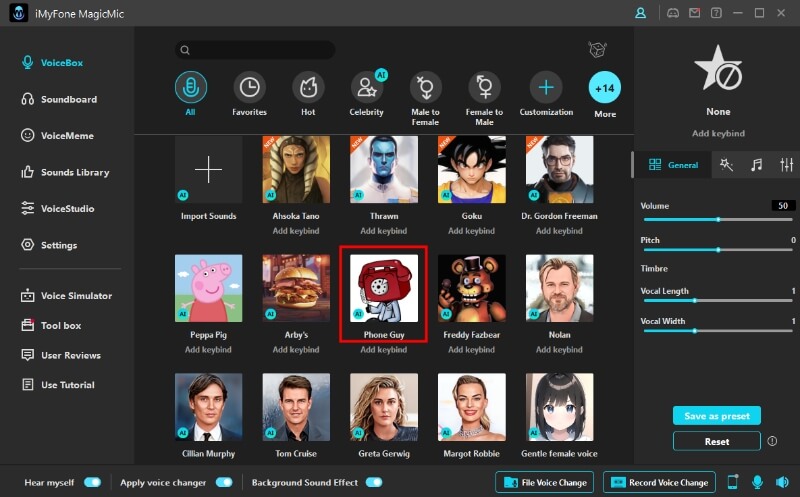 VoxBox is your go-to solution for an incredibly lifelike Phone Guy AI voice generation. With VoxBox, you can effortlessly capture the essence of the Phone Guy's voice through instant voice cloning. Not only that, but it also offers seamless integration with Phone Guy text-to-speech technology, allowing you to create natural and authentic voice-overs. Whether it's for commercials, audiobooks, podcasts, or any other content, VoxBox delivers studio-quality dubbing that's sure to impress.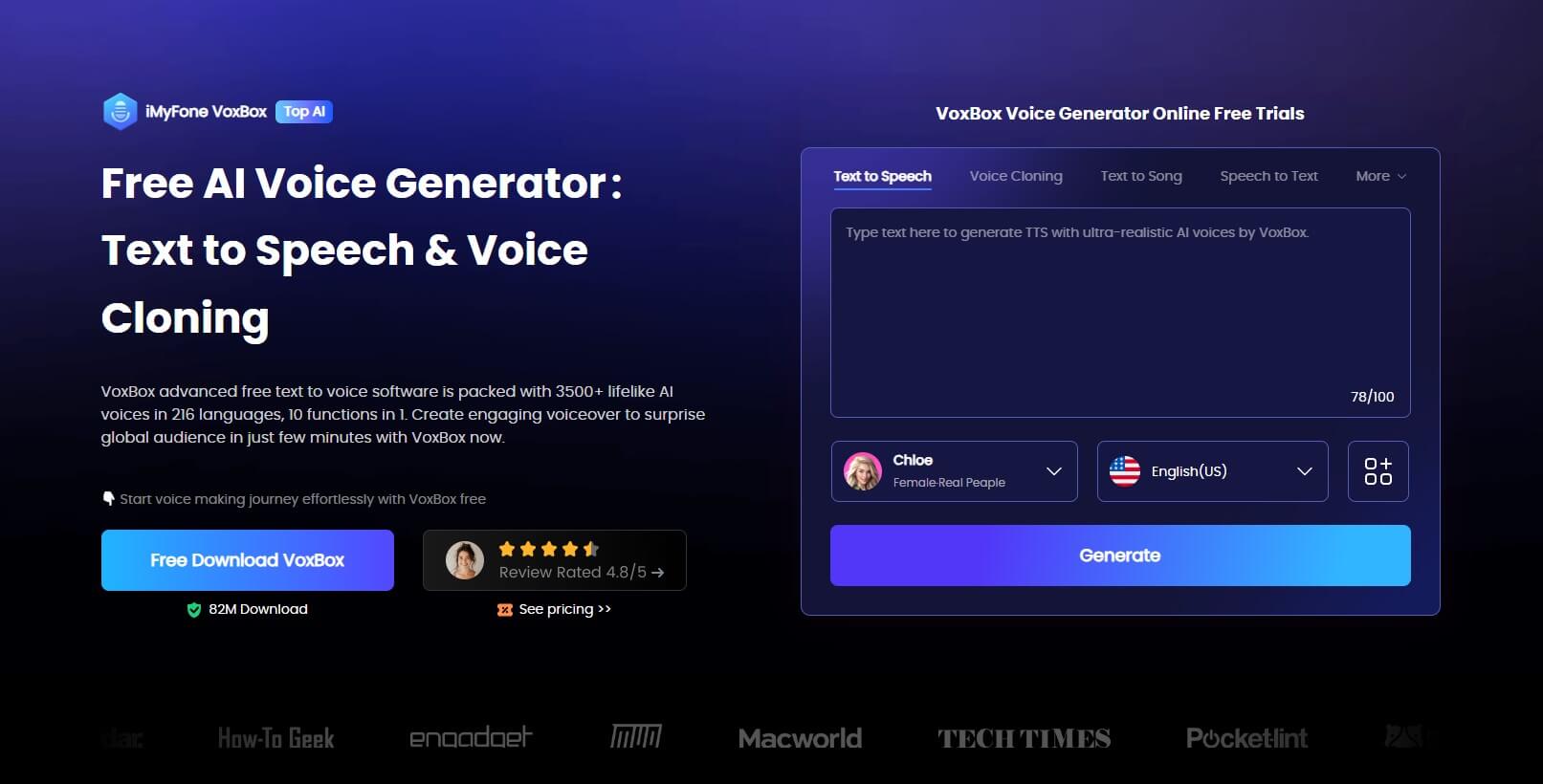 Key features
Access text-to-speech, voice cloning, and transcription features.

Choose from 3200 AI voices in 77+ languages and 100+ accents.

Customize pitch, speed, and volume settings easily.

Perfect for business, entertainment, and social media applications.

Enjoy high-quality audio outputs in OGG, WAV, and MP3 formats.
How Phone Guy Voice Generator Works?
Step 1: Download the VoxBox from the official website. then install it.
Step 2: Select the "Voice Cloning" tab. upload a sample audio file with the Phone Guy's voice you want to clone. wait a mins, you can get the cloned AI Phone Guy voice for text to speech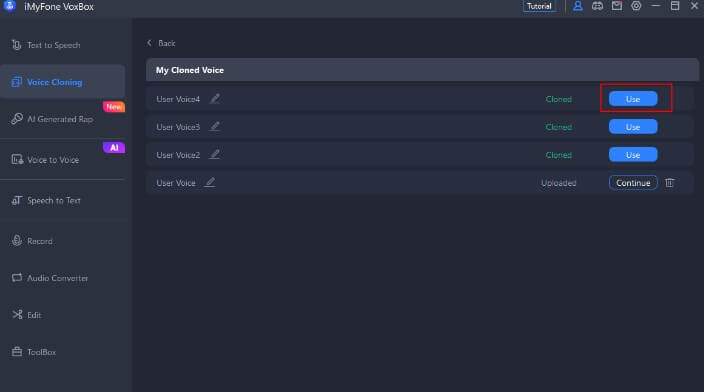 Step 3: Access your realistic Phone Guy AI voices for text to speech now.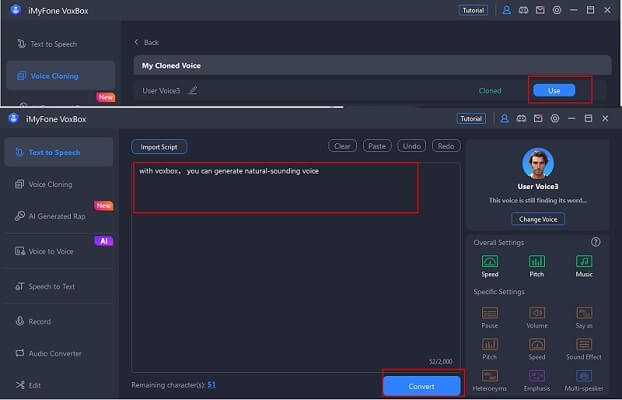 MetaVoice is the AI Phone Guy online voice studio web application that studio-quality AI voiceovers & real-time AI voice changing. It provides instant voice switching and character creation, allowing users to choose voices and connect seamlessly across various platforms. Live capabilities ensure real-time voice changes while preserving true human emotion, enabling confident communication and expanded content creation across multiple platforms and personas.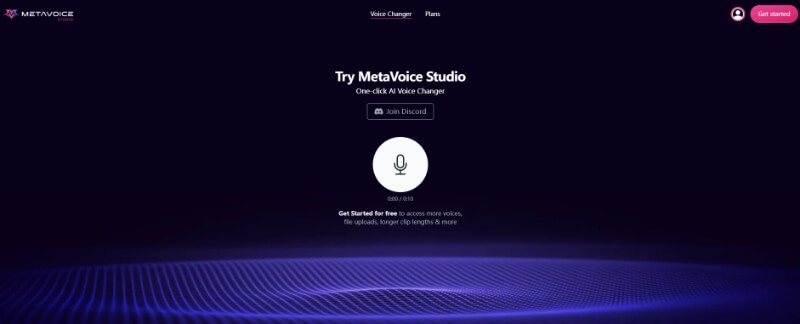 Key feature
MetaVoice boasts ultra-realistic AI voice conversion technology that maintains human-like emotions.

The 'Live' app offers real-time voice changes with minimal latency, ensuring smooth communication.

With just one click, MetaVoice connects you to over 800 platforms, including Discord, VRChat, Zoom, Google Meet, Roblox, OBS, DAWs, YouTube, TikTok, and more
Part 2: Info about Phone Guy
In the FNaF game series, Phone Guy is a recurring character who guides players through their new job at the haunted Freddy Fazbear's Pizza. He leaves helpful voicemails, giving tips on how to survive the night while animatronic characters roam the establishment. His calm demeanor contrasts with the terrifying atmosphere, making him an integral part of the FNaF experience.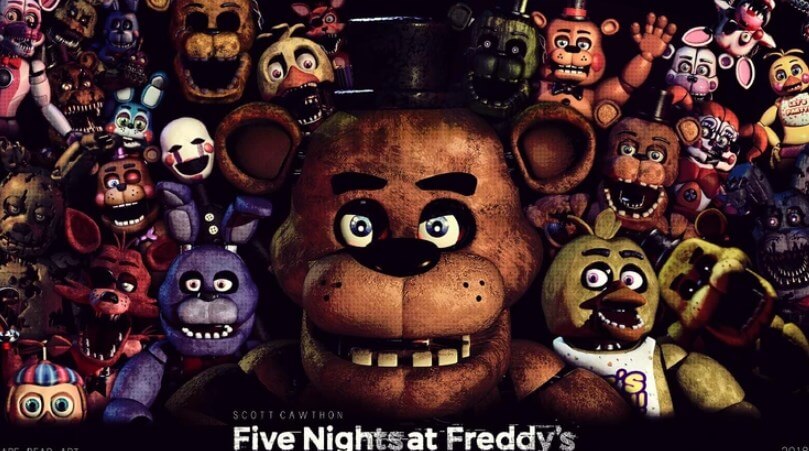 The voice actor for Phone Guy is Scott Cawthon himself. He lent his voice to the character in the games, delivering eerie and informative messages to the players as they navigate through the haunted animatronic-filled locations.
Part 3: Hot FAQs about Phone Guy AI Voices
What is Phone Guy AI Voice?
Phone Guy AI Voice refers to an artificial intelligence (AI) voice generator that replicates the voice of Phone Guy, the character from the "Five Nights at Freddy's" video game series.
Is Phone Guy text-to-speech technology reliable for voice-overs?
Phone Guy text-to-speech technology has come a long way and is now quite reliable. It can produce natural and realistic voice-overs, making it suitable for a wide range of applications.
Are there any quality differences in Phone Guy voice generators?
Yes, the quality of Phone Guy voice generators can vary. It's essential to choose a reputable one like VoxBox to ensure you get studio-quality dubbing and a truly authentic Phone Guy AI voice for your content.
Who are the main animatronic characters in FNaF?
The main animatronic characters in FNaF include Freddy Fazbear, Bonnie the Bunny, Chica the Chicken, Foxy the Pirate Fox, and Golden Freddy. These characters are the central antagonists that players must avoid during the game.
Final words
Elevate your FNaF experience with the Phone Guy AI Voice, injecting a fresh wave of fun and excitement into the fandom. From playful pranks on friends to crafting engaging content, relive the nostalgia of the iconic Phone Guy's voice at your command.
Don't wait – take action now and embark on your thrilling FNaF journey with the Phone Guy AI voice generator MagicMic!