Are you a fan of the iconic science fiction television show, Doctor Who? If so, then you must be familiar with the notorious villains of the show, the Daleks. With their distinctive and creepy voice of Daleks, They have become a staple in pop culture and a symbol of fear and domination. But what if we told you that you could now become a Dalek yourself, complete with their infamous voice? Introducing the Doctor Who: Dalek Voice Changer.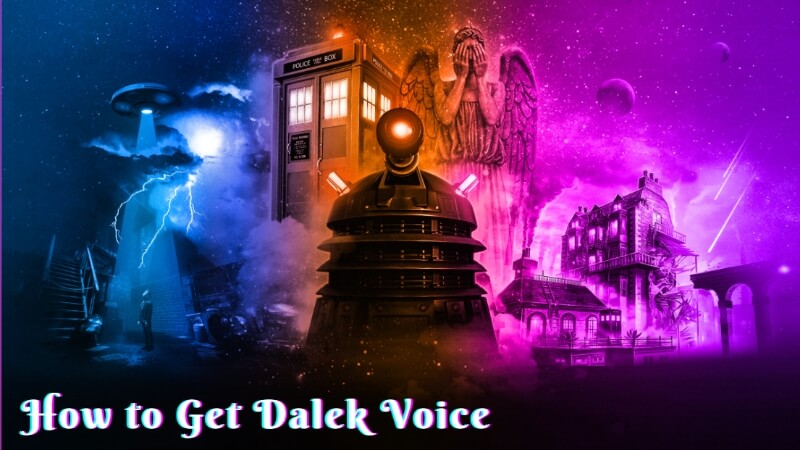 Doctor Who Dalek: Who is Dalek?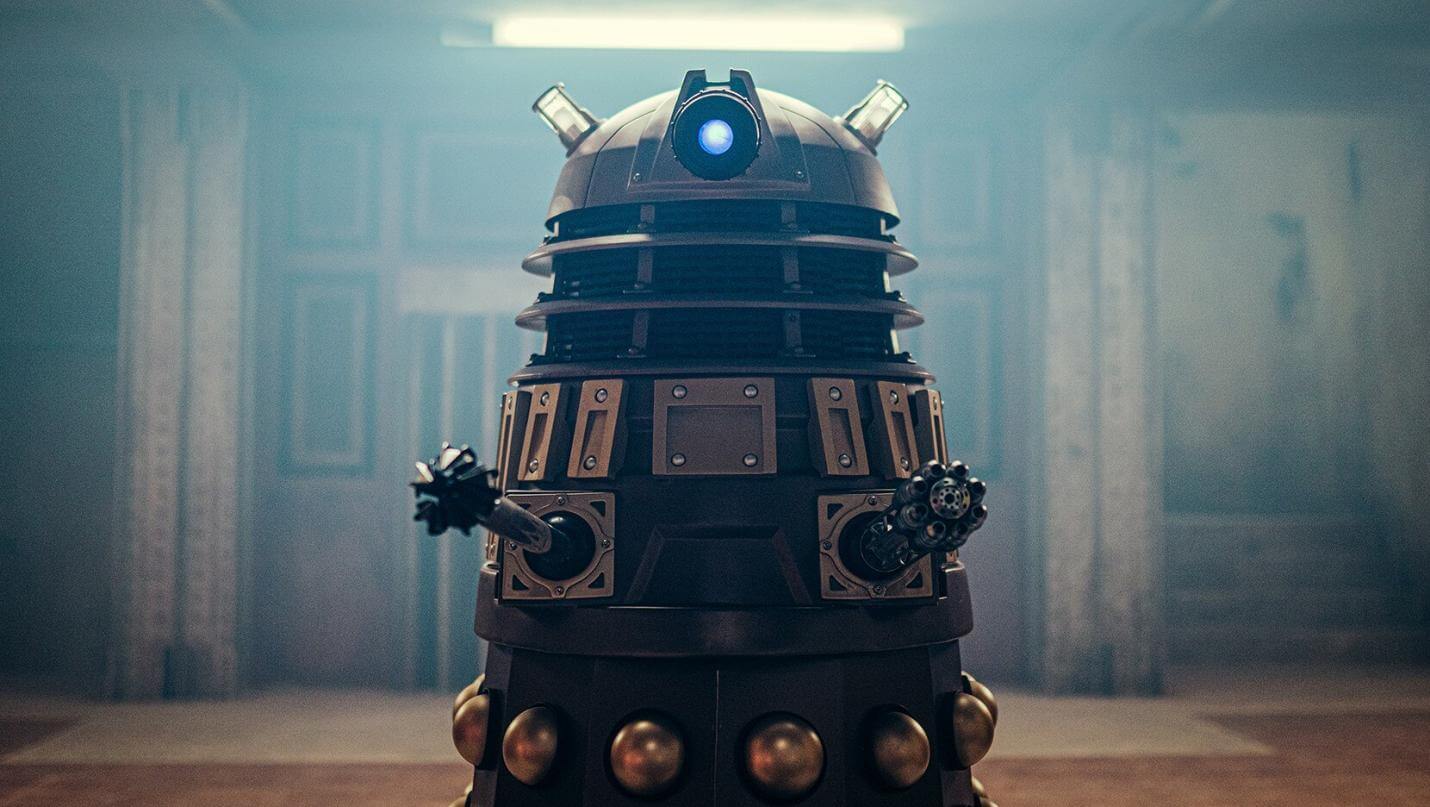 The genetically altered mutant race known as the Daleks appears in the British science fiction television program "Doctor Who." Since their introduction in 1963, they have been a part of the series and are among its most enduring and easily recognizable villains. The Daleks are covered in mechanical body armor that allows for both mobility and protection. They were developed by the scientist Davros. They have a variety of weapons, including a "gunstick" and a "sonic screwdriver," and are propelled by an ionic power source.
The catchphrase "Exterminate!" is used frequently by the Daleks to threaten their enemies. They are recognized by their distinctive, mechanical voices. They are often portrayed as a ruthless and violent race, driven by a hatred for all non-Dalek life forms. Despite their lack of emotions, the Daleks have a highly organized society and are often depicted as a major threat to the universe.
Dalek From Dr. Who Voice Actor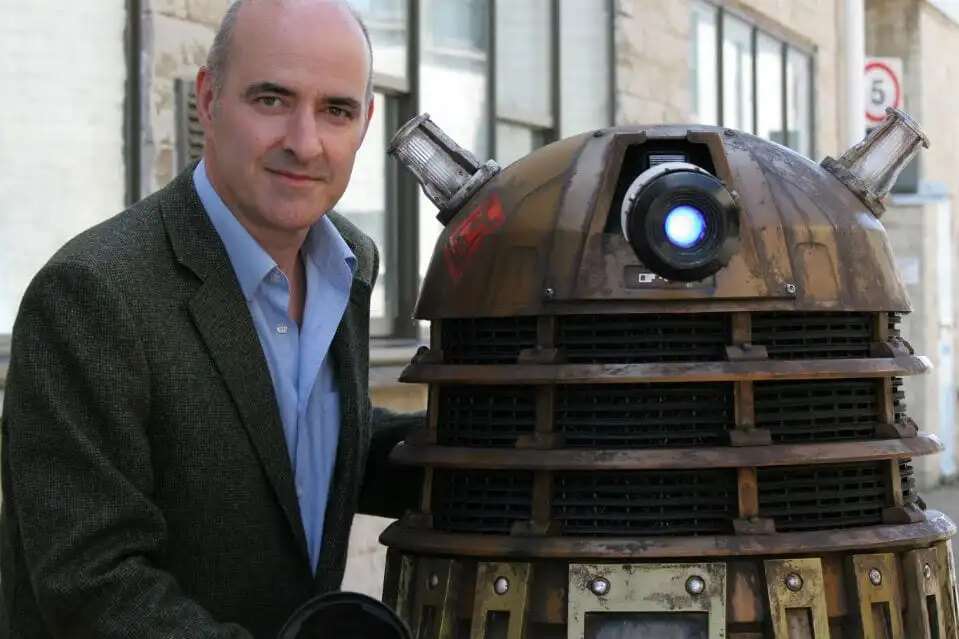 Nicholas Briggs, an English professional with many talents who was born on September 29th, 1961, works in the entertainment business in a variety of capacities. He is a writer, director, composer, sound designer, and actor. He is best known for his work on "Doctor Who" and its spin-off series, a well-liked BBC science fiction television program. In particular, he is praised for his superb voice acting, which included providing the Daleks and Cybermen's voices for the show's 21st-century series.
Voice Changer with Dalek Voice for Creepy Voice Trolls
You can alter your voice to sound like the Daleks, an alien race of mutants from the British science fiction television series "Doctor Who," using a voice changer with a Dalek voice. You can impersonate recognizable villains and send eerie messages to your friends and family by using this technology to create creepy voice trolls.
With this incredible device, you can channel your inner Dalek and add some extra creepy fun to your cosplay, Halloween costume, or just for trolling your friends. Get ready to say "EX-TER-MIN-ATE!" like never before!
MagicMic Dalek Voice Changer
An online software called the MagicMic Voice Changer allows the user to alter voice to Dalek's voice in real-time. Because of its friendly user interface and compatibility with a variety of operating software, this online software or app is simple to use anywhere.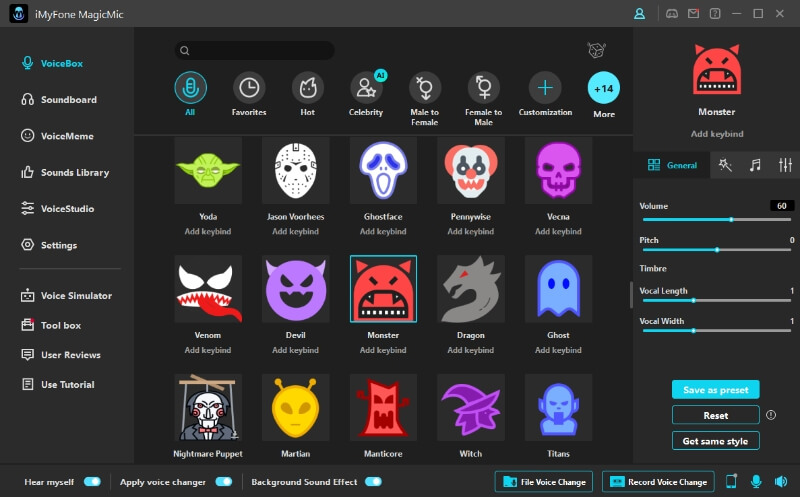 Male and female voices, robotic voices, and other unusual effects are among the various voice-changing features included in this online software. The software will instantly change its voice to match the selected effect after the user selects it with a single click.
Real-time processing capabilities are one of MagicMic Delak Voice Changer's key features. This makes the device ideal for use in a variety of applications, including live performances, voiceovers, and other situations where it is necessary to change the user's voice in real time.
Operating Software - OS:
MagicMic is a popular online voice changing software/app designed for use with a variety of operating systems, including Windows, MacOS, and IOS. The operating software of MagicMic plays a crucial role in its functionality and overall performance.
Features:
200+ voice effects are available in MagicMic for use with your favorite games.

The ability to record and alter the audio voice.

The option to switch up background sounds.

A range of voice effects and background noises.

An interface that is user-friendly and easy to understand.

Noise reduction technology.
Functions
A voice-changing program called MagicMic enables users to change the sound of their voice in real time. The software provides a number of features, such as:
The software can mimic the voices of well-known fictional characters, celebrities, and other well-known individuals.

Real-time voice changer for online voice chat.

Users of the software can record their altered voices and save them in various audio formats.

Voiceovers for videos, animations and other multimedia projects can be produced using the software.

During live streaming sessions on discord, MagicMic can be used to change the user's voice in real time, enhancing the experience and adding entertainment value.
User experience
Magicmic Voice changing software is the popular pick among users looking for a software with a high-quality voice manipulating tool. It is designed to deliver exceptional features for users with user-friendly, easy-to-understand, accurate voice transformation.
One of the key features that set apart MagicMic from its competitors is its accurate voice modification and easy-to-use and understandable user interface. Whether you're looking to change your voice to sound like a movie or cartoon fictional character such as Dalek, or a famous personality like Donal Trump, MagicMic delivers astounding results.
User review screenshot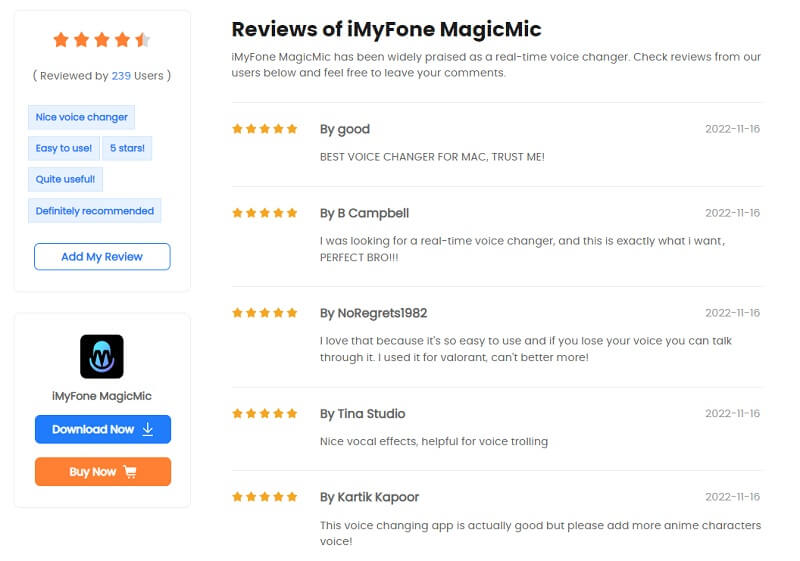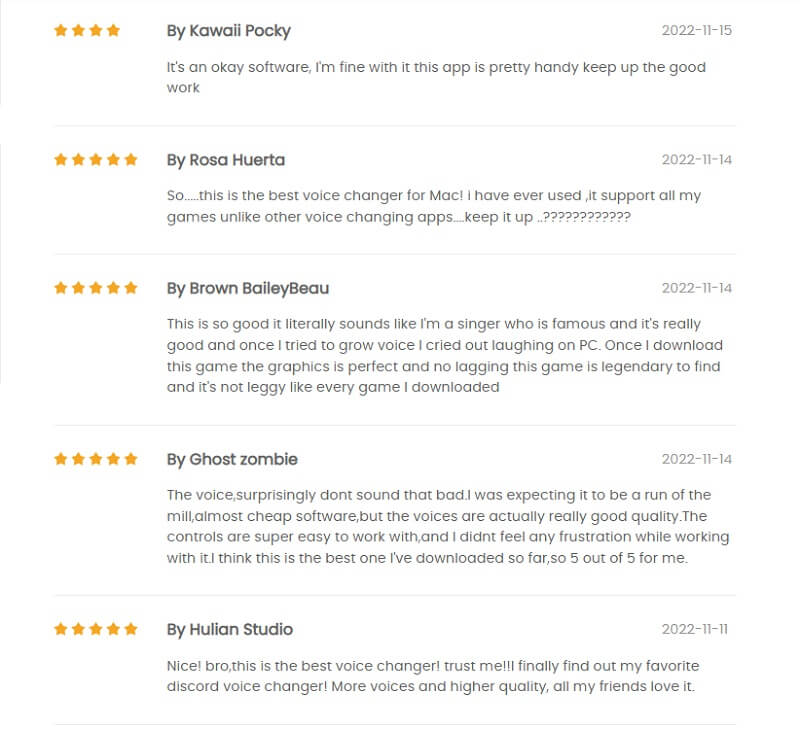 How to Apply Dalek Voice Changer for Online Voice Chat
MagicMic Voice Changer is a software that can change the way your voice sounds during online voice chat. Here are a few simple steps to apply it for online voice chat:
Step to use MagicMic
Step 1:
Installation: Download and install MagicMic on your PC and log into the software/application with your email.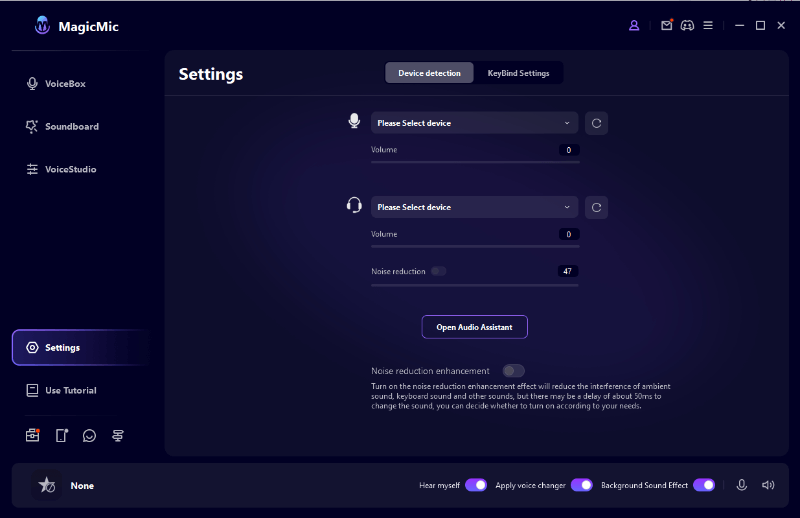 Step 2:
Input and Program Settings: Choose your primary microphone connection to serve as the input source. On the bottom, toggle "Apply Voice Changer" and "Hear myself" on.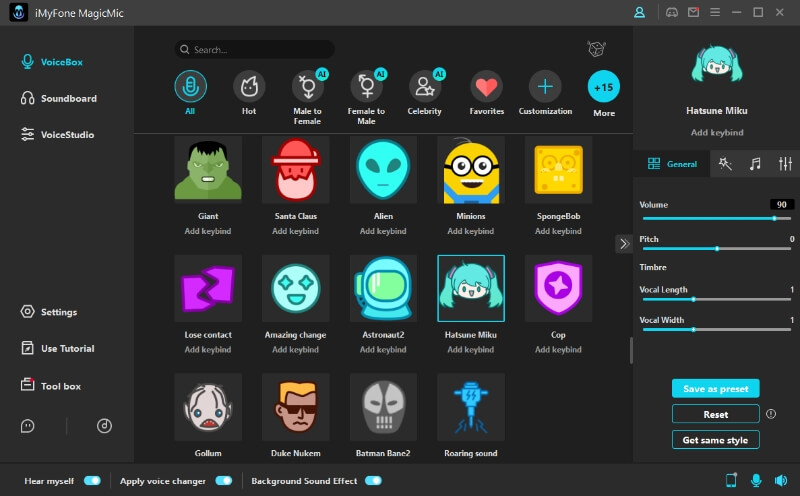 Step 3:
Select MagicMic Virtual Audio Device: To change your voice in the desired application, choose "Microphone (Voice Changer Virtual Audio Device)" as your input device.
Step 4:
Select Voice and Sound Effects.
Conclusion
In conclusion, the MagicMic Dalek Voice Changer is an innovative software that has taken the world of cosplay and entertainment by storm. It provides users with the opportunity to mimic the iconic creepy voice of the Daleks, making it an essential accessory for any Doctor Who fan. The software is easy to use and produces a high-quality sound that accurately captures the essence of the Daleks' voice.
Whether you're looking to add some extra fun to cosplay during live game streaming, or simply want to impress your friends with your Dalek impression, the MagicMic Dalek Voice Changer is a perfect choice. It's sure to bring a smile to everyone's face and provide hours of entertainment. Install yours today and become an entertaining legacy.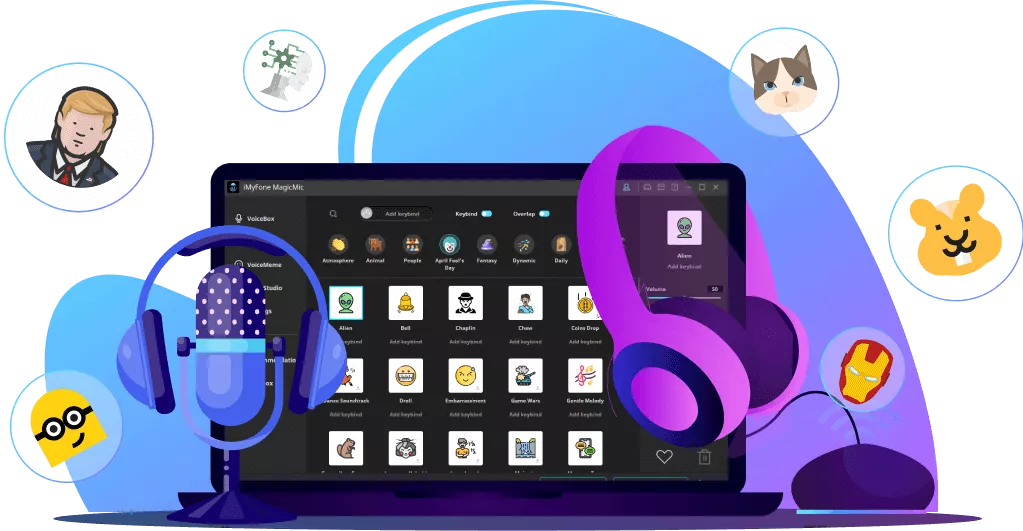 125+ Voice effects for one-click voice changing in real-time.
Huge library with 400+ Voice Effects and 150+ Voice Memes.
Sound emulator in games, live, chatting, online classes, and more.
Voice recording and audio voice changing is supported.
Voice studio lets you create any voice you like.