Have you played the retro-style FPS game - ULTRAKILL, and been enchanted by the Gabriel and V1 voice? Ever wondered how it feels to sound like Gabriel through getting Gabriel ULTRAKILL AI voice, or to use its characters voices for dubbing fan videos or other digital content? If yes, great, you've come to the perfect spot!
Read through, you will learn about how to generate ULTRAKILL text to speech AI voice, as well as the best ULTRAKILL voice changer to make you sound like its characters, including Gabriel, V1, etc.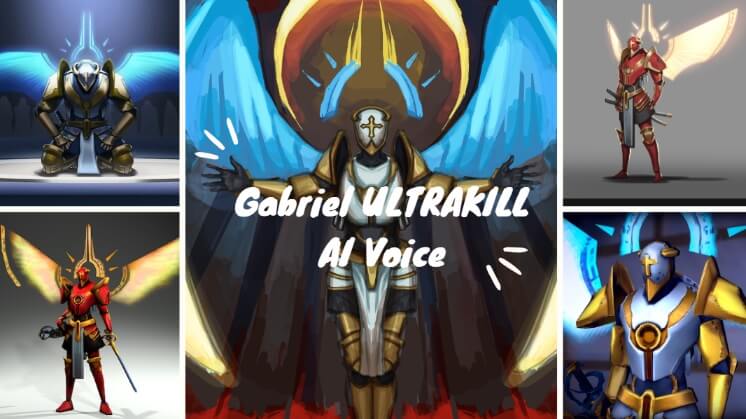 Part 1: Facts about Gabriel in Ultrakill
Ultrakill is a retro-style first-person shooting game like Quake and Doom. Developed by Arsi "Hakita" Patala and published by New Blood Interactive, the game features intense, fast-paced gameplay set in levels inspired by Dante's layers of Hell.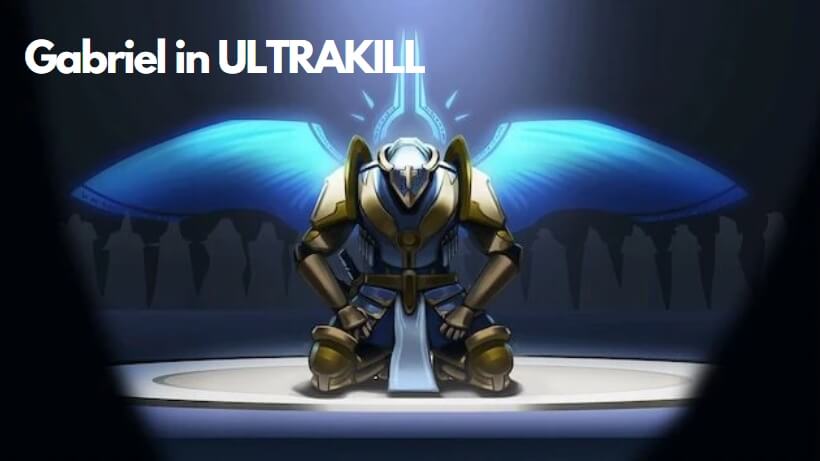 Gabriel is ULTRAKILL's main antagonist, an archangel carrying out the will of the Council in Hell. Known as the Will of God, he loses his divine power after failing to defeat V1 and faces death unless he proves his devotion by killing the machine.
Gabriel in Ultrakill wears silver armor with gold accents, featuring a golden cross on his helmet. His blue light wings and spiky halo add to his angelic appearance.
Part 2: How to Generate Gabriel Ultrakill AI Voice [Step-by-Step Guide]?
1. VoxBox - Best AI Voice Generator
If you want to convert Ultrakill text to speech by adopting Gabriel or V1 AI voice, or any other characters in this game, VoxBox should be your priority, on account of the fact that VoxBox is an AI voice generator with the feature of voice cloning. You can clone any characters voices as you want with single click, and the result won't disappoint you at the same time.
Except for the powerful voice cloning, you can also gain access to other 3200+ AI voices, ranging from fictional characters and celebrities to real people and more, fulfilling all your audio requirements.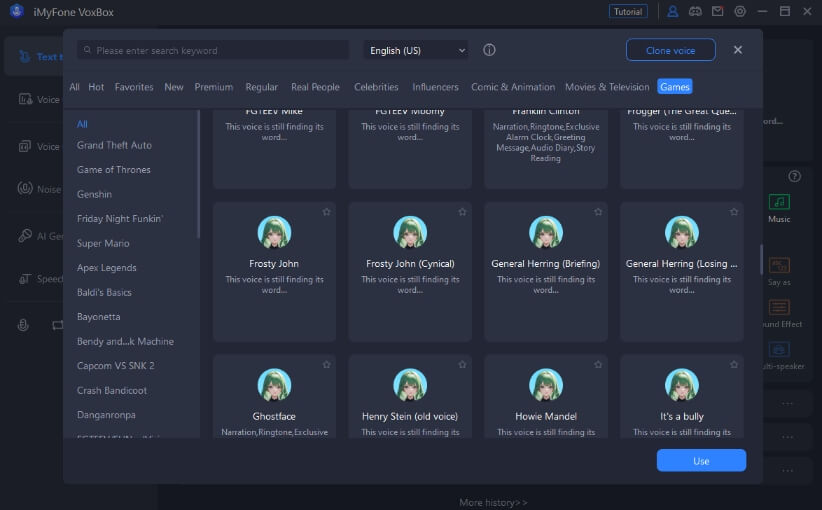 How to generate Gabriel Ultrakill AI voice in VoxBox
Step 1: Download & launch VoxBox
Step 2: Head to "Voice Cloning", and upload video or audio files of the voice of Ultrakill characters that you want to clone, like Gabriel, V1, etc.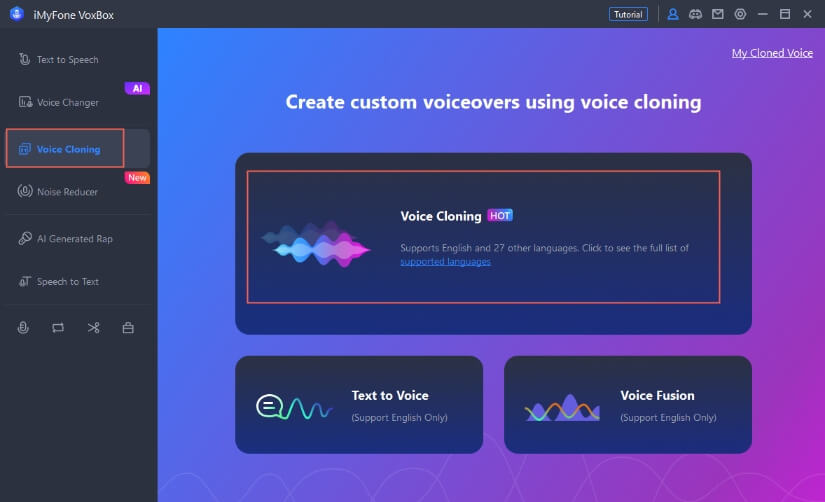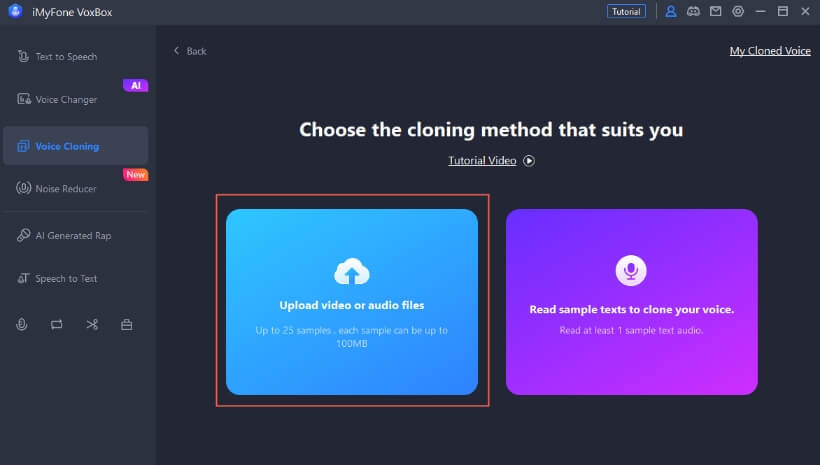 Step 3: Click "Use" to adopt the character AI voice you just cloned.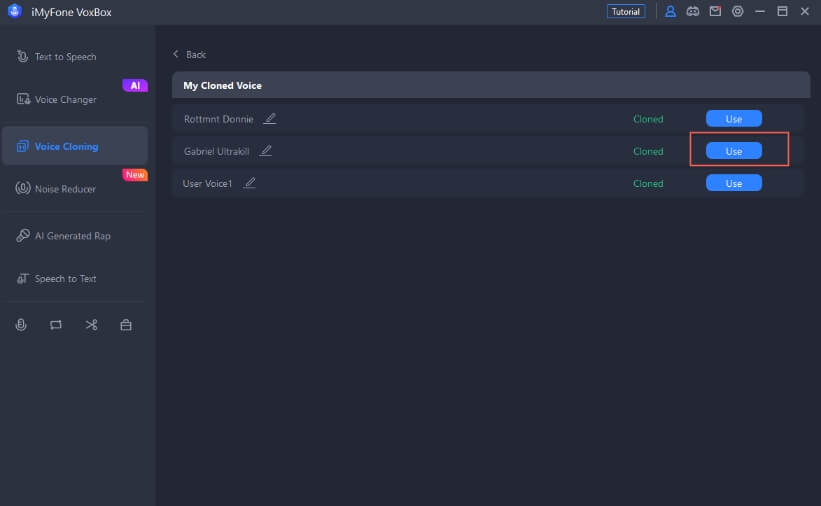 Step 4: Enter text, and click "Convert" to get the AI voiceovers.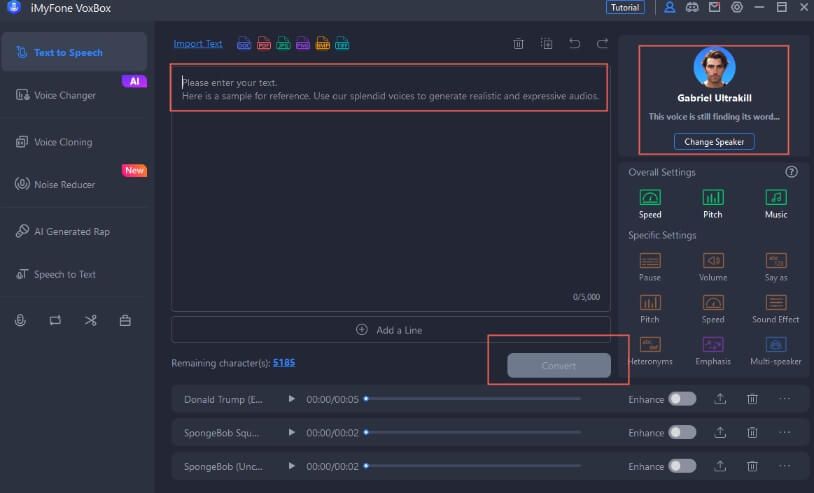 Key Features:
It enables you to clone and generate any characters AI voice in Ultrakill with high quality, like Gabriel, V1, and more.

After cloning the desired voices, you have 2000+ free character counts to make AI speech from text.

It comes with other 3200+ voices to choose from, and allows to generate voice AI in 77+ languages.

It is more than a TTS tool with more features like speech to text, noise reduction, audio editing, AI rap generation, etc.

You can export voiceovers in various formats, like MP3, WAV, and Ogg.
Part 3: Ultrakill Voice Changer: Sound Like Its Characters in Real Time
1. MagicMic - Best Voice Changer
If you are opting for getting Gabriel Ultrakill AI voice to conduct real-time voice change while streaming, gaming or online chatting, Ultrakill voice changer - iMyFone MagicMic should be the one you head to.
Picture this: You make your voice sound like Gabriel or V1 while streaming/gaming with your friends, how surprised and fun that would be!
Moreover, you can enhance your experience further more through applying 600+ sound effects, 200+ voice memes, or adding background sound effects.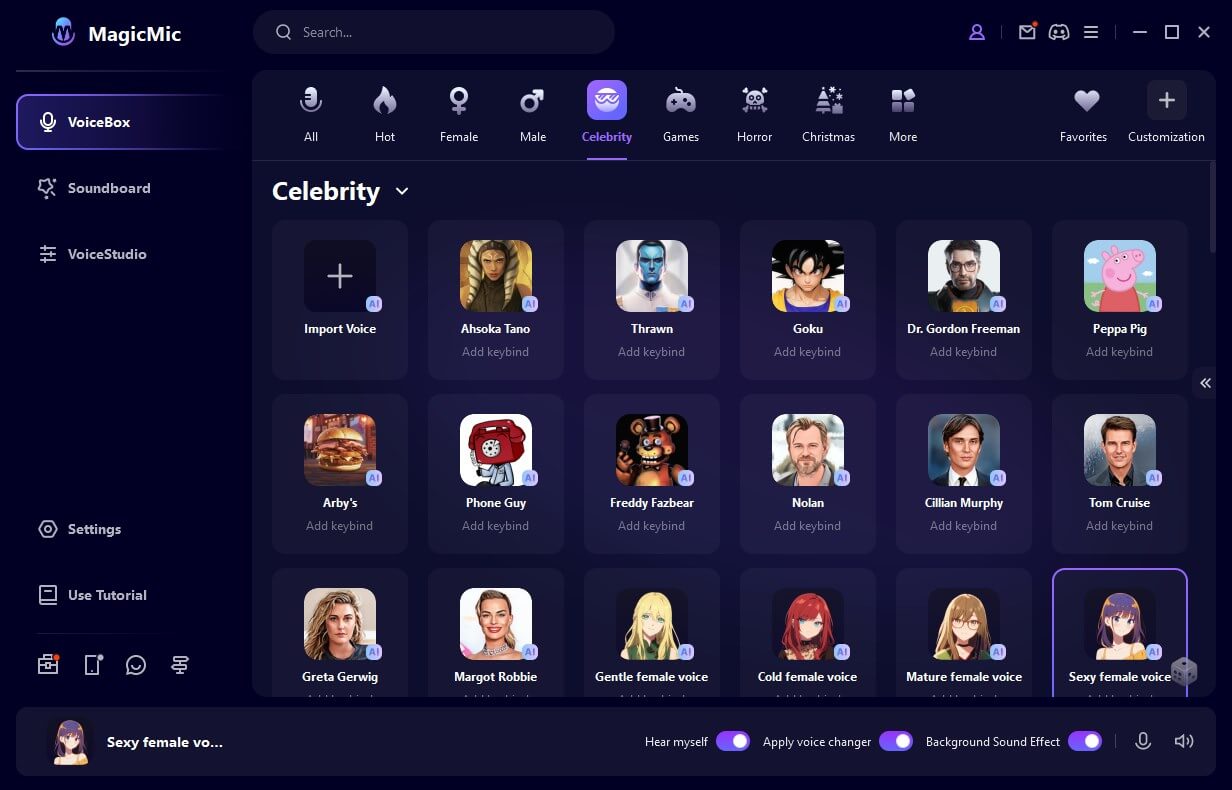 Key Features:
It boasts 300+ AI voice filters to ensure one-click voice changing.

It allows to customize any voices as you wish through importing corresponding voice files, like Gabriel / V1 Ultrakill.

The provided 600+ sound effects and 200+ voice memes can further improve streaming or gaming experience.

You can even alter the voice of the audio files recorded into V1 / Gabriel in Ultrakill, or any other voices with one click.

It supports to reduce the background noise to make your gaming more immersive.

It integrates with various platforms, like Discord, Fortnite, Valorant, Zoom, Twitch, and more.
How to Sound Like Gabriel Ultrakill AI Voice in MagicMic:
Step 1: Download and Launch this Application.
Step 2: Select your microphone and headphone to make sure you can hear your own voice clearly.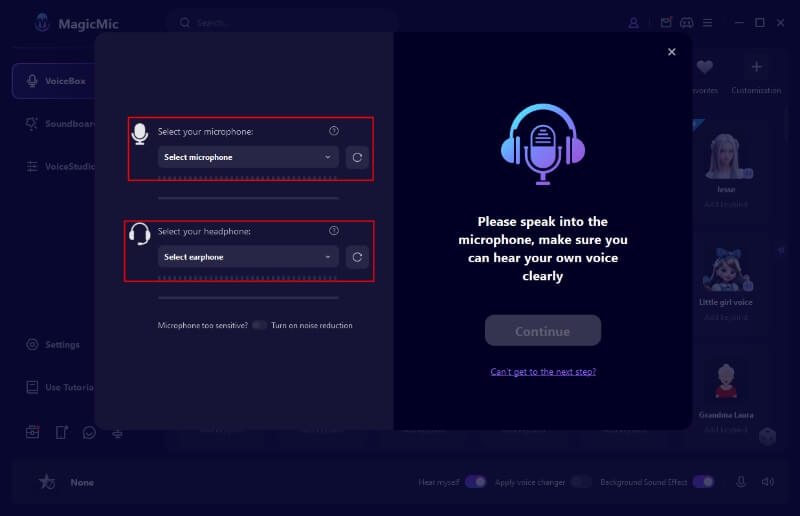 Step 3: Select MagicMic Virtual Audio Device as input for seamless voice modification.
Step 4: Click "Customization" - "Import Sounds" to upload an audio file featuring Ultrakill V1/Gabriel voice.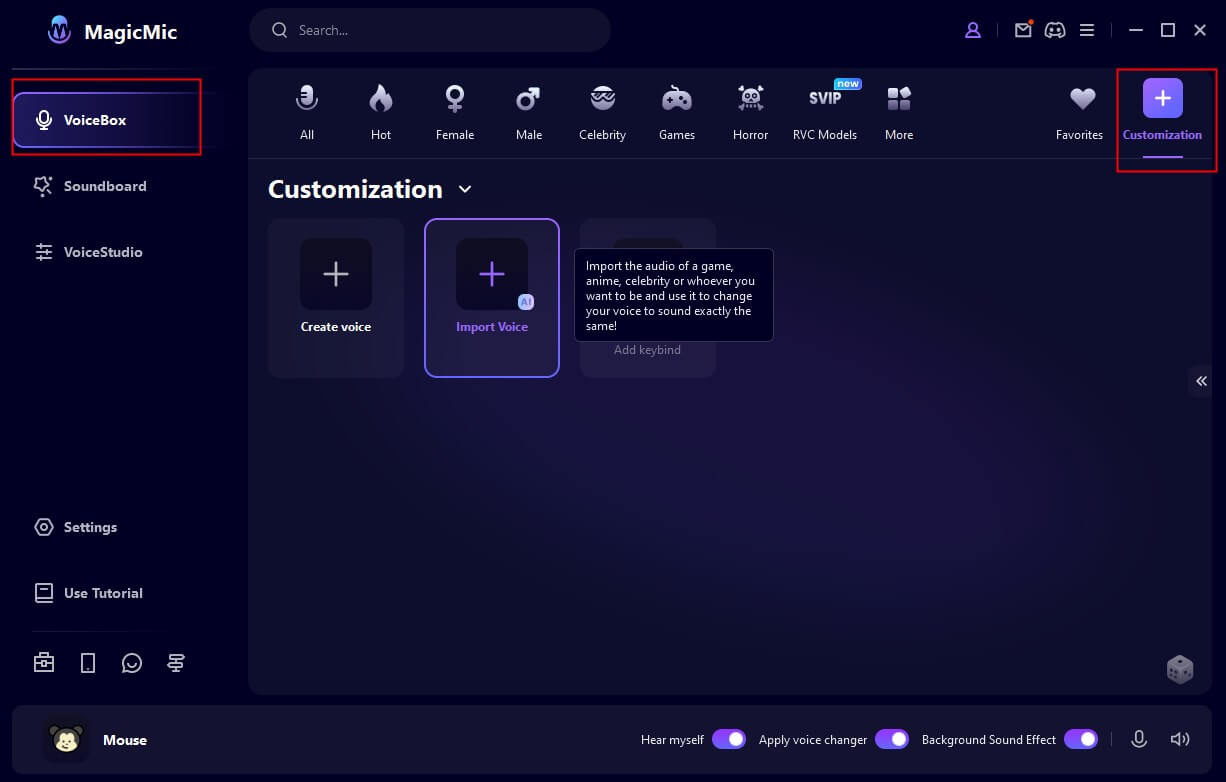 Step 5: Click the voice you have imported to change your own voice to it, and you are also allowed to add keybind to facilitate your usage.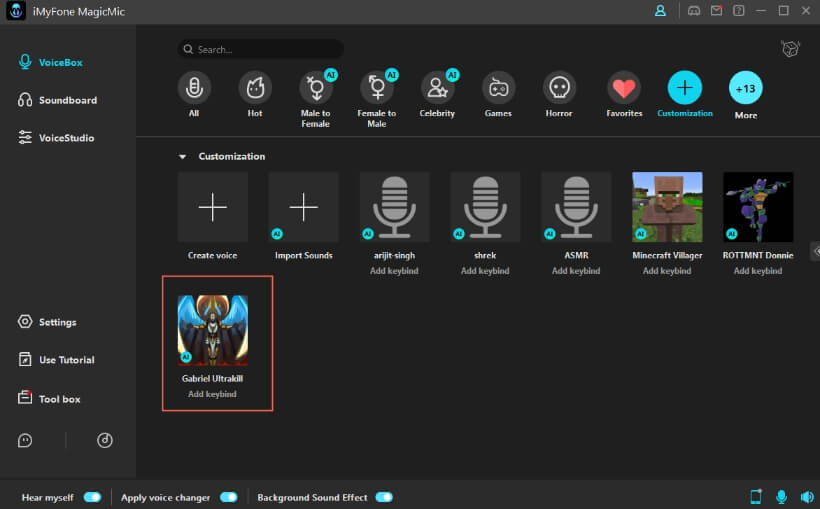 Special Offer: Get Official MagicMic with A Discount
35% off Coupon Code: MAGICMICYT
Part 4: Popular Gabriel Ultrakill Voice Lines & Its Voice Actor
As a die-hard fan of this game, I guess you must be interested in Gabriel Ultrakill voice lines that attract and captivate a large number of fans, and also the person who brought this charming character into life.
Let's take a close look at it.
Popular Gabriel Ultrakill Voice Lines:
1. "Machine... I will cut you down, break you apart, splay the gore of your profane form across the STARS! I will grind you down until the very SPARKS CRY FOR MERCY! My hands shall RELISH ENDING YOU... HERE! AND! NOW!"

2."May your woes be many, and your days few..."

3. "BEHOLD! THE POWER OF AN ANGEL!"

4. Enough!

Gabriel Ultrakill Voice Actor - Gianni Matragrano:
Gianni Matragrano is the voice actor for Gabriel in Ultrakill, a role that showcases his talent in the gaming world. He is also famous for his dazzling work in Death Battle and Sri Asih, and he is married to Marieke Douma.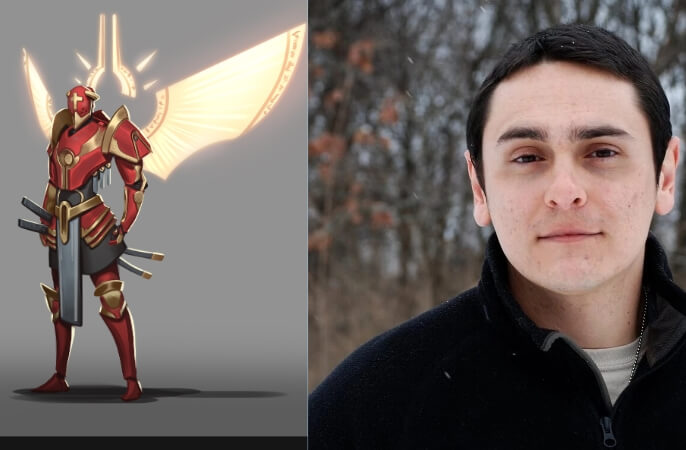 Part 5: Another Character of Ultrakill You May Be Interested In
In addition to Gabriel in Ultrakill, there is another main character you may be interested in - V1.
V1 is the main character in ULTRAKILL, a blood-fueled machine navigating Hell for survival after mankind's extinction. As the initial version of the V model, it excels in quick repairs and absorbs blood through experimental armor.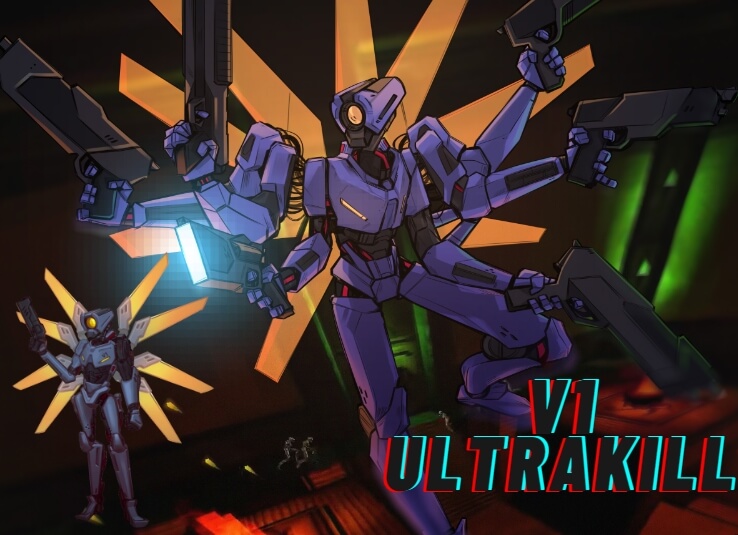 Visually, it's distinguished by a blue color scheme, "V1" displayed on its chest, and a unique left arm. Sporting eight wing-like protrusions on its back, V1 can perform aerial maneuvers, dashes, and continuous sliding while storing unused weapons.
Part 6: FAQs about Gabriel Ultrakill AI Voice
1. How to do a Gabriel voice ULTRAKILL?
You can make yourself sound like Gabriel in ULTRAKILL using a voice changer like iMyFone MagicMic, with which you only need to choose the voice filter you prefer, speak to the microphone, and then, you will find yourself become Gabriel.
2. Who is the voice actor of Gabriel ULTRAKILL?
Gianni Matragrano.
3. What are the lines on Gabriel's voice in ULTRAKILL?
There are many famous Gabriel voice lines in ULTRAKILL, such as "You make even the DEVIL CRY!", "BEHOLD! The power of an Angel!", etc.
Conclusion
All in all, no matter which character voice you want to gain access to, Gabriel ULTRAKILL AI voice generator & changer, like MgaicMic and VoxBox can fulfill your requirements, yielding satisfying results at the same time.
Whether you are only a fan of this game and the fictional character, or a streamer finding Gabriel voice attractive for gaming or streaming, or a content creator looking for this voice to dub videos, MagicMic can get you covered!
So no more wait, and download MagicMic to experience the enchanting Gabriel ULTRAKILL voice now!