One such innovation that has captivated content creators, enthusiasts, and fans alike is the Emily Blunt AI Voice Changer. This remarkable tool, powered by MagicMic AI technology, allows you to step into the shoes of the acclaimed actress Emily Blunt and embody her iconic voice.
In this article, we'll discover how the Emily Blunt Voice Changer works, and delve into the possibilities it unlocks for content creation and personal expression.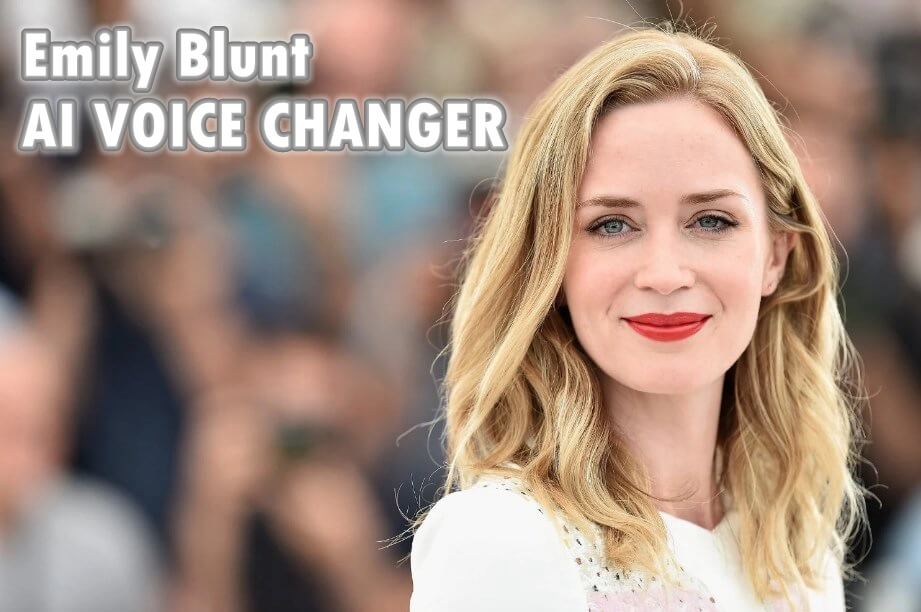 Part 1: Who is Emily Blunt?
Emily Blunt, born on February 23, 1983, is a renowned British actress known for her versatile performances in both films and on stage.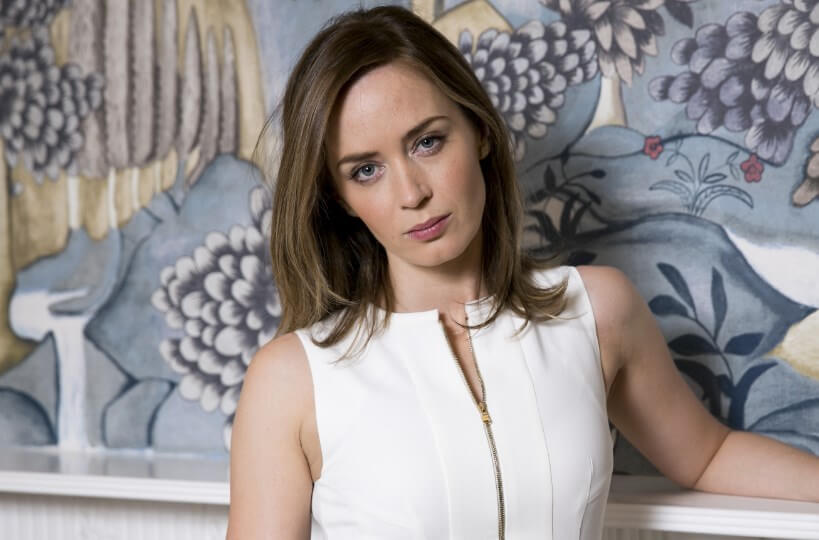 With notable roles in movies like "The Devil Wears Prada," "Sicario," and "A Quiet Place," she has earned accolades and recognition for her exceptional talent and contributions to the entertainment industry.
Part 2: How to Get Emily Blunt AI Voice with MagicMic AI Voice Changer?
The Emily Blunt AI Voice Changer powered by MagicMic AI Voice Changer is your gateway to unlocking the captivating vocal style of Emily Blunt. The process is simple yet fascinating.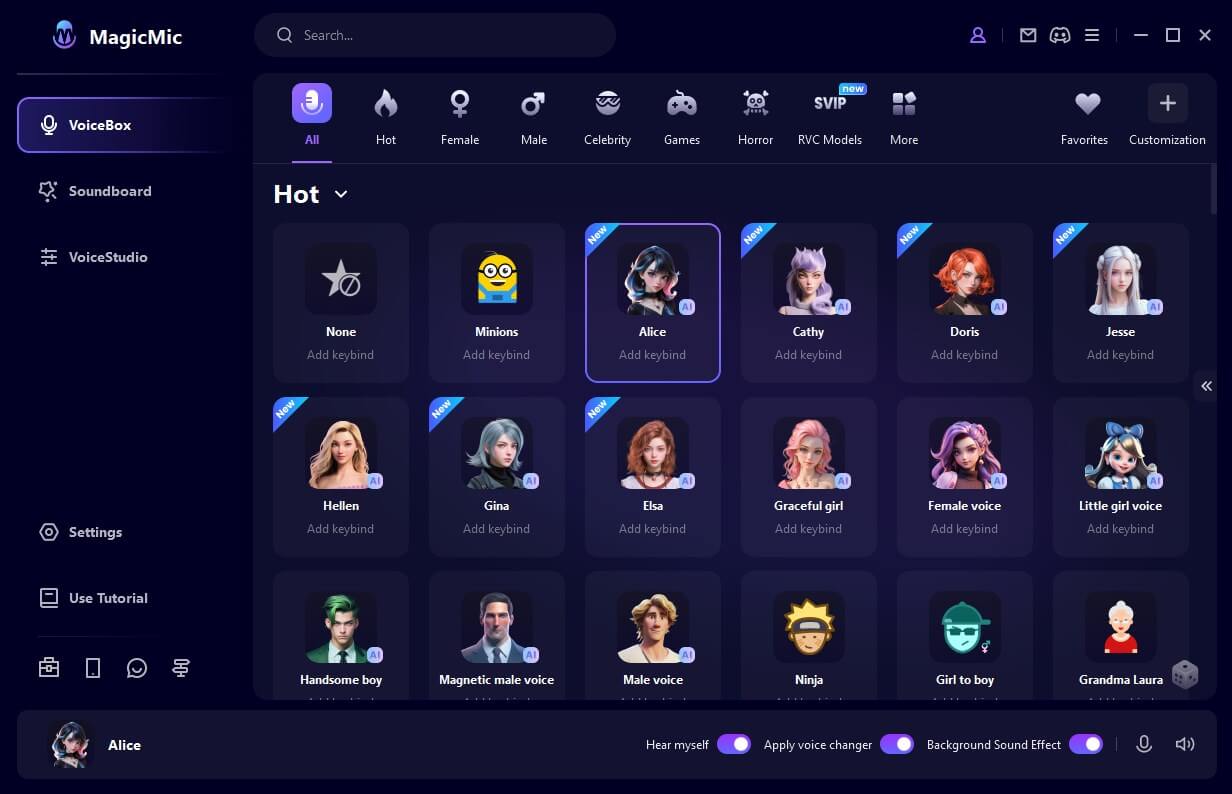 Key features of MagicMic Emily Blunt voice changer
Access an extensive library of over 600 sound effects, 200 voice memes, and 225 voice filters.

Unleash the power of diverse voice effects to replicate Emily Blunt's signature sounds. Adjust pitch, transform into different characters, and infuse your voice with unique tones.

Enjoy the ability to modify your voice in real-time during voice chats, streaming sessions, or recordings.

Create your own personalized soundboard with sound bites, catchphrases, and memorable moments inspired by Emily Blunt's content.

Seamlessly integrate the voice changer with popular streaming platforms to elevate your live streaming sessions.
How to use MagicMic Emily Blunt Voice Changer?
Step 1: Download and Launch
Start by downloading and installing the MagicMic software. Once installed, open the application and log in using your email credentials.
Step 2: Configure Input and Program Settings
Configure the program settings by selecting your primary microphone as the input device. Enable the "Apply Voice Changer" and "Hear myself" options to experience real-time voice modification.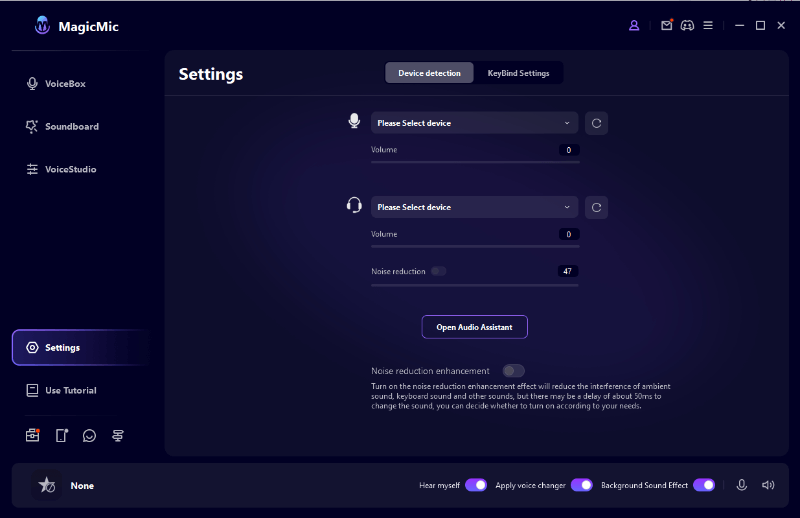 Step 3: Select the MagicMic Virtual Audio Device
In your desired application, choose the Voice Changer Virtual Audio Device as the input. This ensures accurate capture and seamless integration of your modified voice.
Step 4: Choose Voice and Sound Effects
Discover a range of voice effects in MagicMic. Experiment and choose from options like Emily Blunt or others that suit your style. Set keybinds for seamless transitions between effects.
Video Guide Below About MagicMic Emily Blunt Voice Changer:
Part 3: Get Emily Blunt Voice Text to Speech with Emily Blunt Voice Generator
1) VoxBox Emily Blunt Voice Generator
Text-to-speech technology has taken a leap into the future with the Emily Blunt Voice Generator. Transform written words into spoken expressions with Emily Blunt's unique tone and cadence. Whether you're creating narrations, voiceovers, or adding a personal touch to your content, the Emily Blunt Voice Generator offers an immersive experience that blurs the line between technology and creativity.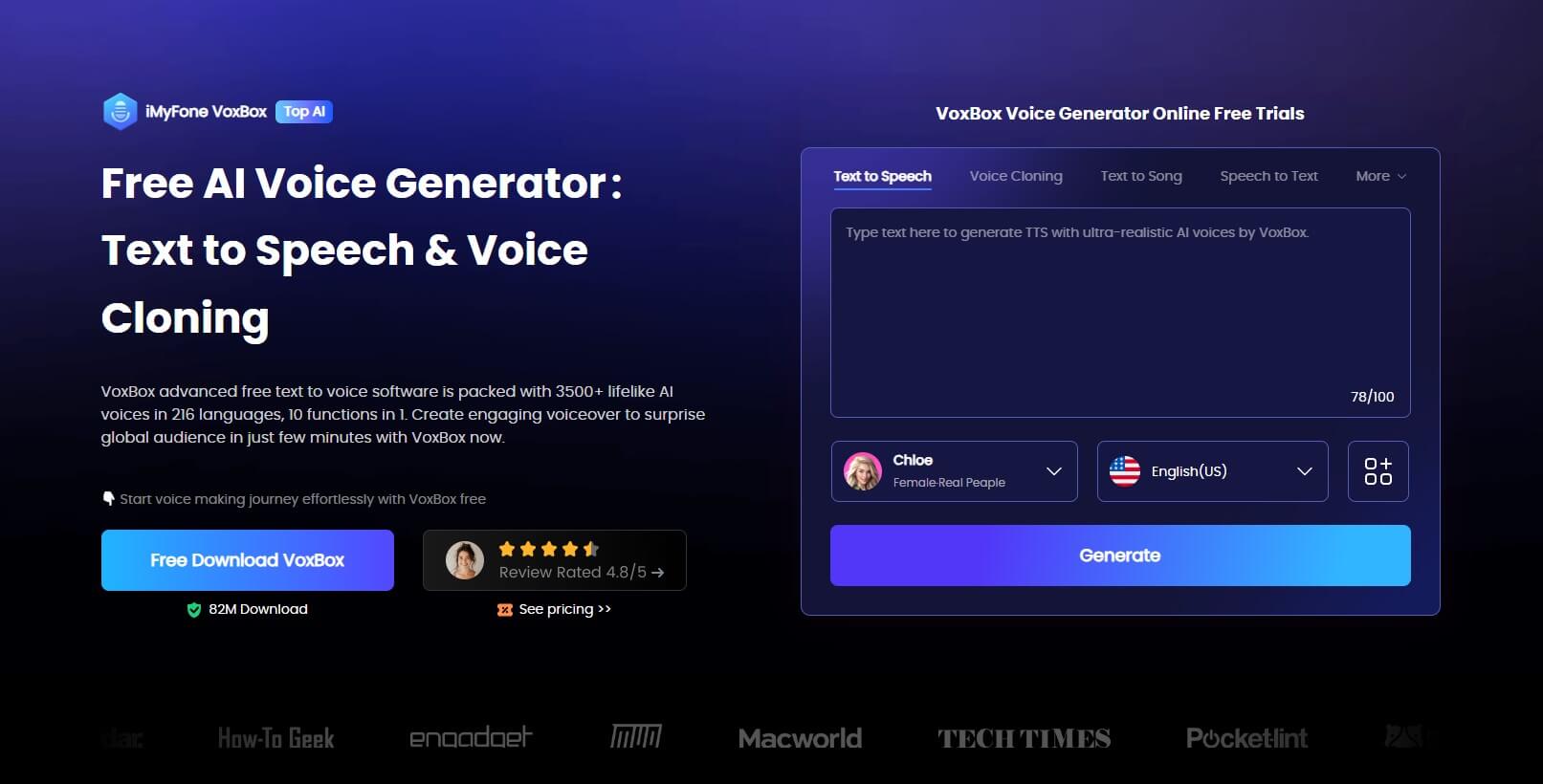 Key features of VoxBox Emily Blunt Voice Generator
Access 3200+ voices in 46+ languages for Text-to-Speech (TTS) options.

Create authentic AI voices through cloning for natural expressions.

Comprehensive platform for TTS, Speech-to-Text, voice cloning, recording, and editing.

Versatile format support (MP3, WAV) enhances usability.

Experience seamless navigation, security, and fast processing for an improved user journey.
How to use VoxBox Emily Blunt AI voice generator
Step 1: Start by downloading and opening VoxBox. Select "Voice Cloning" and upload the Charlize Theron audio.
Step 2: Navigate to the left-hand menu and click on "Text to Speech."
Step 3: Input your text and choose your preferred Emily Blunt voice for synthesis.
Part 4: FAQs about Emily Blunt AI Voice
1.What is Emily Blunt AI Voice?
Emily Blunt AI Voice is a technology offered by AI voice changer apps like MagicMic. It replicates Emily Blunt's voice nuances, enabling users to create content with a voice similar to hers.
2.What are some of Emily Blunt's famous movies?
Emily Blunt is known for her roles in popular movies such as "The Devil Wears Prada," "Sicario," "A Quiet Place," "Mary Poppins Returns," "Edge of Tomorrow," and "The Girl on the Train."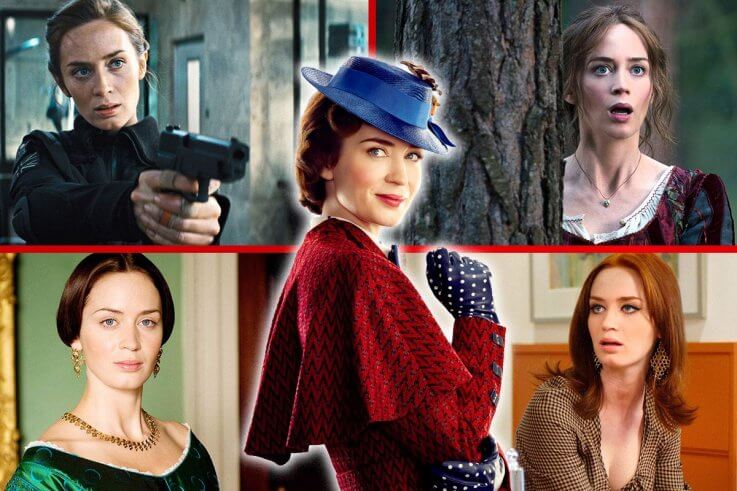 3.Who is Emily Blunt's husband?
Emily Blunt's husband is actor and director John Krasinski.
Final words
The Emily Blunt AI Voice Changer redefines the boundaries of expression and creativity. With MagicMic, you have the power to channel the voice of a star and make your content stand out in a crowded digital landscape.
Whether you're a content creator, a fan, or simply intrigued by the possibilities, the Emily Blunt AI Voice Changer invites you to explore a new dimension of voice transformation and storytelling. Don't wait, try it now!(use MagicMic)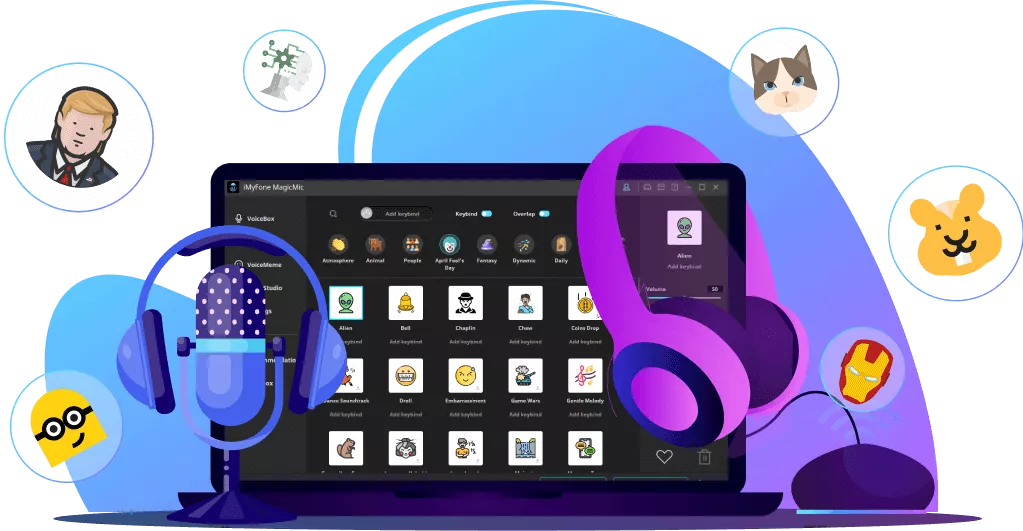 225+ Voice effects for one-click voice changing in real-time.
Huge library with 600+ Voice Effects and 200+ Voice Memes.
Sound emulator in games, live, chatting, online classes, and more.
Voice recording and audio voice changing is supported.
Voice studio lets you create any voice you like.