Want to know how you can simulate a Bender Futurama voice actor? Well, it is not a difficult thing to do now because of all the cutting-edge apps we have. However, it is crucial you still make the right decision about it when it comes to simulating Bender.
Don't worry. Here, you will get to know the best way to do it.
So, continue reading.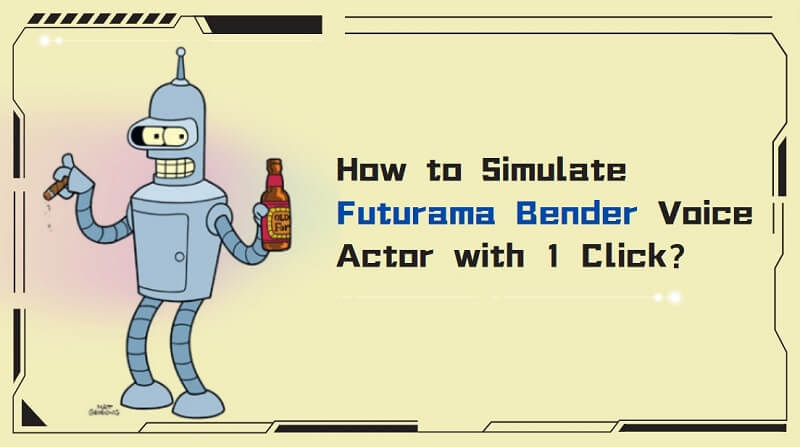 How Much Do You Know About Bender from Futurama?
Bender, full name Bender Bending Rodriguez, is one of the main characters of the Futurama animated series. It is an interesting one because of all the unusual things it does.
Bender from Futurama is an evil robot that was actually built in 2996. It can bend metals easily, hence the name Bender. It is also a womanizer that feels attracted to both human and robot females.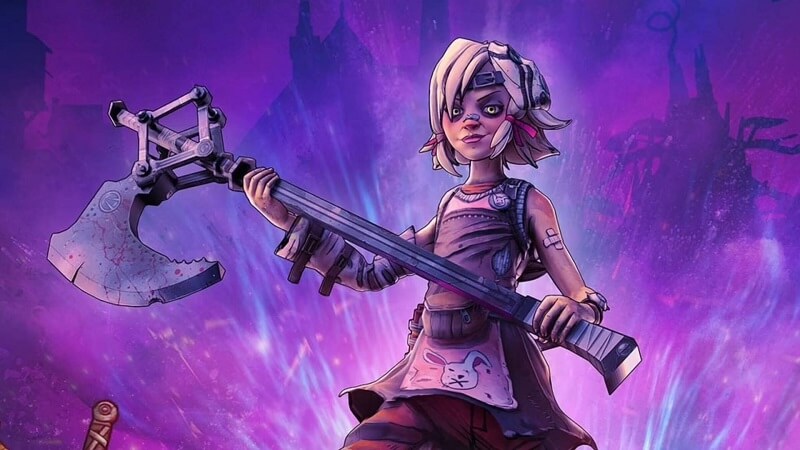 Wondering who is behind the voice of Bender on Futurama? Well, Bender Futurama's voice actor is John DiMaggio.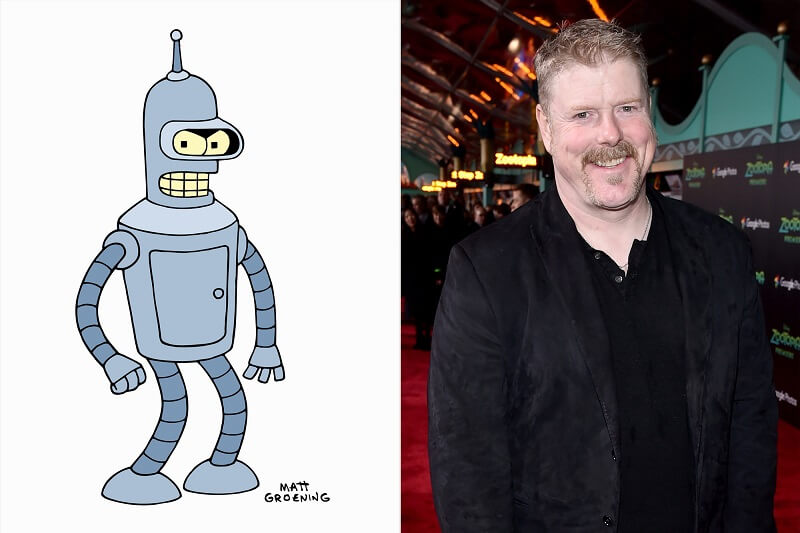 He is one of the best Futurama voice actors as he has done a great job with the tone, accent, and comic timing, which is why Bender has lots of fans all over the world. So, now you know why Futurama Bender's game and the sitcom are still talked about a lot.
In addition to Bender's, people also want to know about the Leela Futurama voice actor. Well, the Futurama leela voice actor is Katey Sagal.
Want to sound just like Bender? Then, continue reading.
How to Simulate Bender Futurama Voice Quickly?
It is easy to simulate the voice of Bender from Futurama if you are using the right program or a voice changer. Out of all the apps, the one that is best for Bender voice is MagicMic.
MagicMic Voice Simulator
iMyFone MagicMic is a top-quality voice changer that lets users simulate lots of popular choices, including the Futurama voice of Bender. Everyone should have this app on their devices because of all the advantages you can get. Due to them, more than 200 media outlets have praised MagicMic. Furthermore, thousands of other 5-star reviews are proof that people love this voice simulator.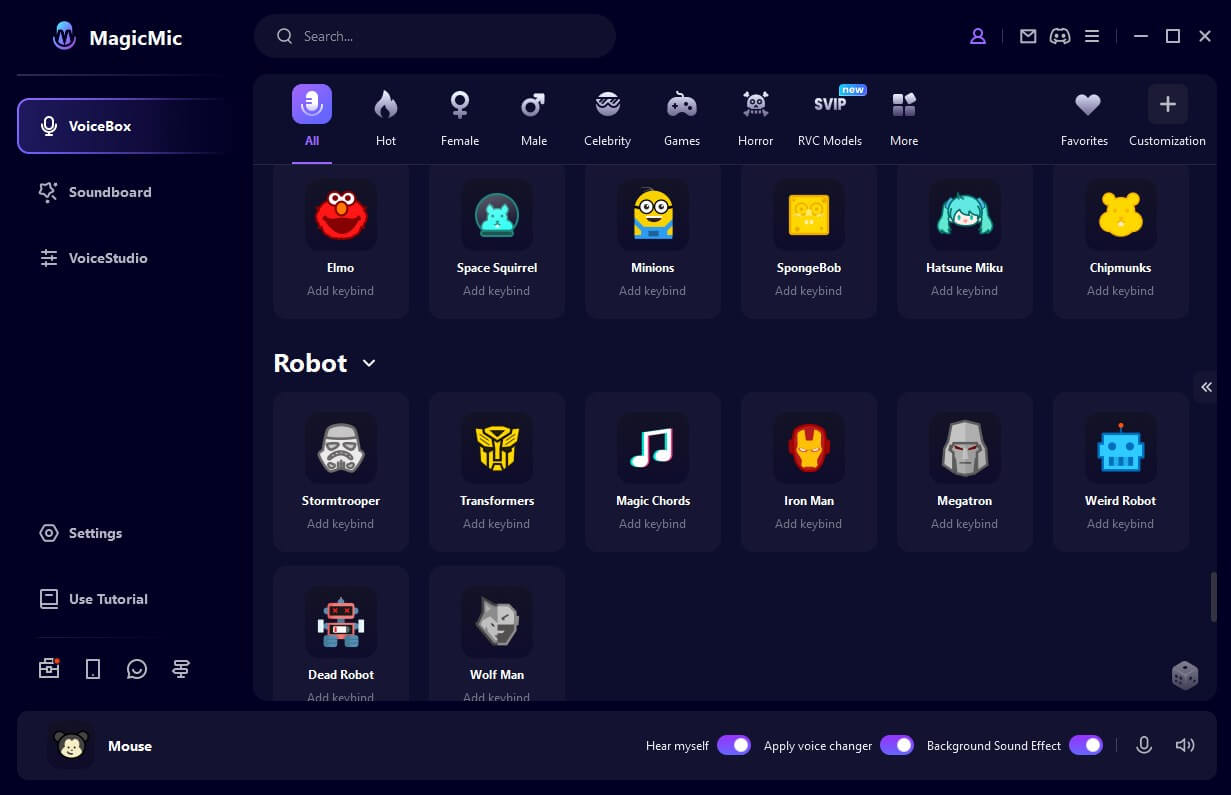 Features:
MagicMic offers more than 100 voice filters, which you can use in real-time to talk with others and prank them.

You can also use more than 600 sound effects with your favorite programs.

If you want, you can also connect this app with online games and chatting platforms to have fun.

It also lets users edit audio to make it sound the way they want to.

MagicMic is the easiest voice changer you can use because of its simple interface.
Popular Voices on MagicMic Voice Changer
You already know you can simulate Bender voice Futurama with MagicMic. In addition to it, this app has lots of other popular choices too, which you can also use.
Step to Use MagicMic
After reading the features and popular voices list, you must now want to try MagicMic. Well, here are the four easy steps to use this tool:
Step 1: Download MagicMic and then install it.
Step 2: Open the App and change the Output settings to Headphones. Next, tap on the Microphone in the Input.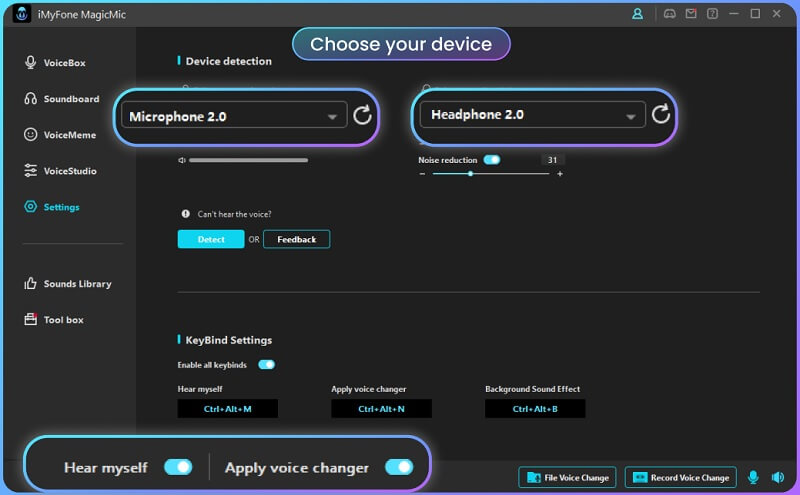 Step 3: If you want to use MagicMic with any other app, then go to that App's settings. Click on the Audio/Sound option there and select Microphone (Voice Changer Virtual Audio Device (WDM) in the Input bar.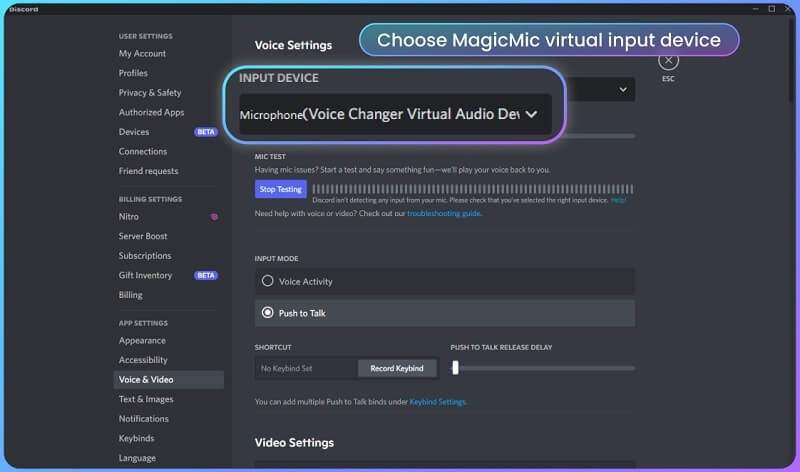 Step 4: Open the MagicMic app, choose the voice/effect you like and then start doing what you want. It's that simple.
So, use MagicMic to simulate Bender Futurama voice.
Video Guide About MagicMic Voice Similator
Final Words
All-Inclusive, a lot of people want to know how to simulate Futurama Bender voice actor. Well, the best way is to use a voice-simulating app, and the one that thousands of people suggest is MagicMic.
It is a one-of-a-kind voice-changing app that can let you have fun with more than 100 voice filters and 600+ sound effects. If you want, you can connect it with real-time chat or just use it for audio recordings.
That is why more than 200 media outlets have called it one of the best voice changers/simulators you can use.
So, download MagicMic and Simulate Bender Futurama voice in a snap!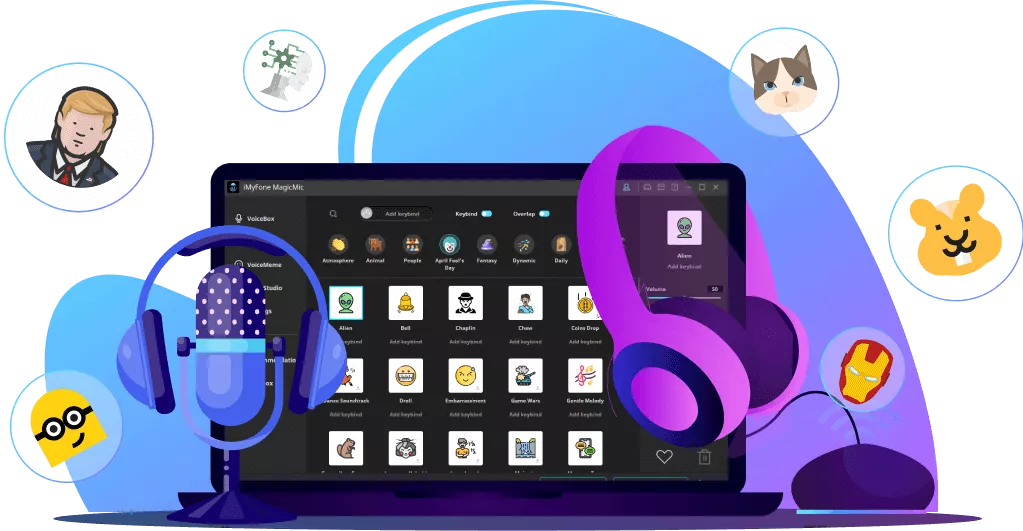 125+ Voice effects for one-click voice changing in real-time.
Huge library with 400+ Voice Effects and 150+ Voice Memes.
Sound emulator in games, live, chatting, online classes, and more.
Voice recording and audio voice changing is supported.
Voice studio lets you create any voice you like.