The release date of Arcane season 2 is getting nearer, and fans are getting hyped up. They love everything about this animated series, which is why season 1 was a big hit.
People also try to imitate the characters' voices to have fun. But to do this, you will need the help of a top-quality voice simulator.
Don't worry. Here, I am discussing everything about How to Simulate Arcane Voice actors easily.
So, continue reading!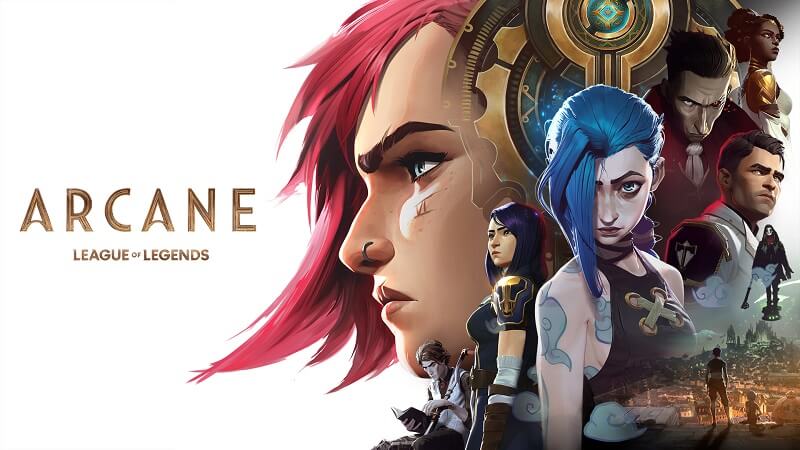 Part1: Arcane Basic Info: Arcane Characters and Their Voice Actors
Arcane is a popular Netflix animated thriller series that is watched all around the world. People love the suspense-filled storyline and all the action they can watch in every episode.
Today, fans also love Arcane music and even the Arcane video games (the first one was launched in 2012).
Wondering when is season 2 of Arcane coming out? Well, no date has been finalized yet, so watch out for any kind of announcements.
Popular Arcane Characters
The popular Arcane characters in game/series are:
Arcane Character: Vi
Vi is the most famous character in Arcane. She is tall and has pink hair. That's not it. Arcane Vi's back and arms are full of tattoos, but her skin tone is light.
Want to know about the Arcane Vi voice actor?
Vi Arcane voice actor is Hailee Steinfeld. And you can find how to generate Hailee Steinfeld AI voice in this article.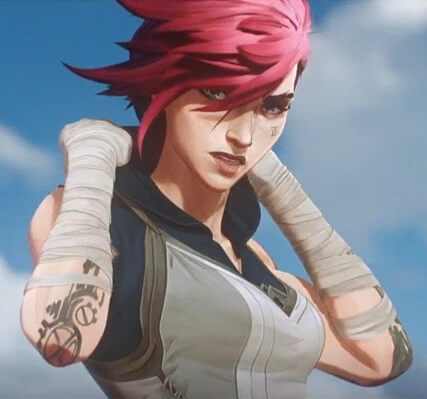 Arcane Character: Jinx
Just like Vi, Jix also has tattoos on her body. She has a slender body and blue hair with two long braids.
Arcane Jinx also has some mental issues, which makes her stand out. People often search- how old is Jinx in Arcane? Well, she is between 17 to 19 in the last act of the series. In earlier acts, the Jinx Arcane age is around 12 years.
Jinx Arcane voice actor is Ella Purnell.
Arcane Character: Ekko
Ekko is another interesting character in Arcane. He was grown in lanes and developed the ability to survive in dangerous situations after his mentor and friends disappeared. With time, he became a technology genius and now has the power to manipulate time.
Want to know about Ekko voice actor Arcane?
Well, there are two Arcane Ekko voice actors. Reed Shanon has voiced the adult Ekko Arcane, and Miles Brown is the voice behind young Ekko.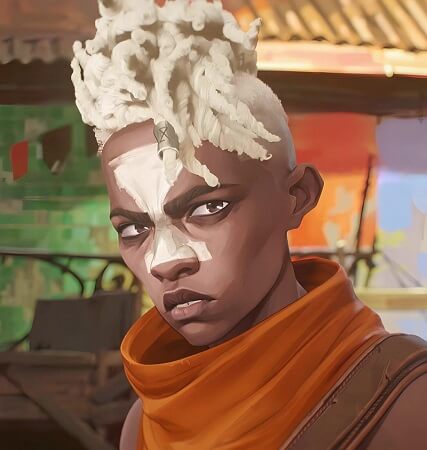 Arcane Character: Singed
Singed is a middle-aged man who wears a suit. Since the fire caused havoc in his lab, his hair got singed (hence the name). He also has scars on his face, which makes him look Villainous. He is also called Mad Chemist because of his actions.
Brett Tucker is the voice actor of Singed character.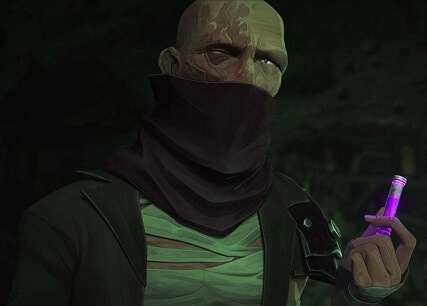 Arcane Character: Caitlyn
Caitlyn is one of the most interesting characters of Arcane. She has blue eyes and a very slim body. The reason people discuss her a lot is that she likes other women.
Wondering how old is Caitlyn in Arcane? Well, she is around 20-23 years old.
Katie Leung is the voice behind Caitlyn Arcane.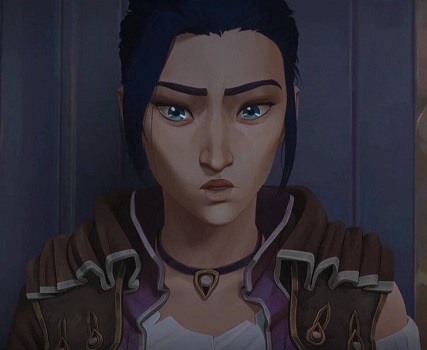 Arcane Character: Jayce
Jayce is a genius who invents things. He has sworn to give his life to protect Piltover. In addition to intelligence, Jayce Arcane is also brave and strong.
So, who is the Arcane Jayce voice actor?
Jayce is voiced by .Kevin Alejandro.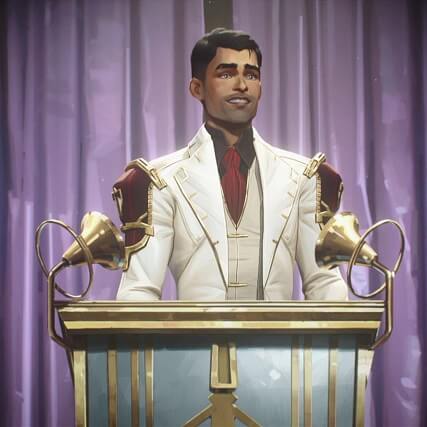 Arcane Character: Heimerdinger
Heimerdinger has a unique appearance. He has a big white mustache and blond hair, and he always wears a lab coat. He loves to experiment, which is why he also keeps on gloves and goggles. He is also known as the "Father of Piltover."
Heimerdinger's voice actor is Mick Wingert.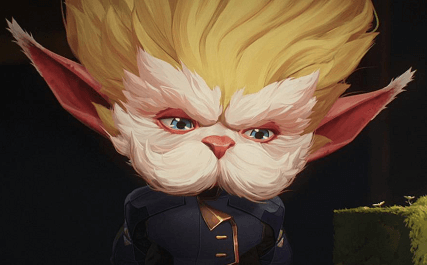 Arcane Character: Viktor
Viktor Arcane is a lovable character because he understands reality better than anyone else. He is a rational character who makes sense.
Harry Lloyd has voiced Viktor.
Arcane Character: Kindred
Kindred is known as the God of Death. He is responsible for why people leave this current world and enter into the Afterlife.
Mathew Mercer has done a great job in voicing for Kindred.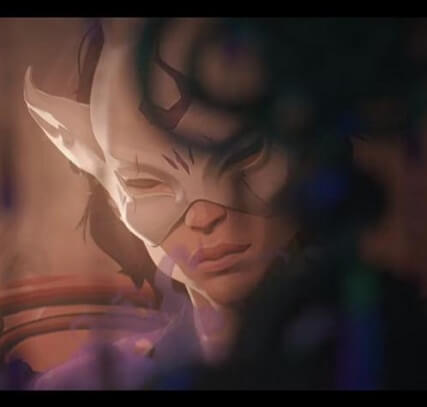 Arcane Character: Teemo
Teemo made a very short appearance in Arcane. Still, it was enough to make an impact. The character is voiced by Melissa Hutchinson, who did a great job.
So, that's everything about characters. You now also know about the Arcane voice actors who did a fantastic job of portraying their personalities.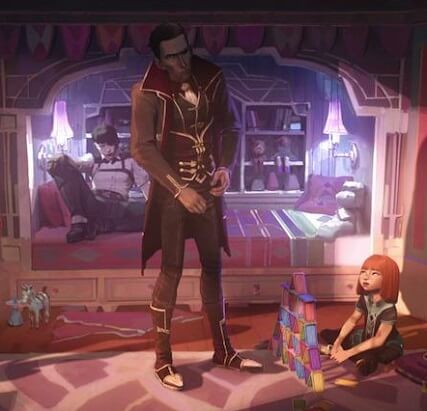 Now, it's time to know how you can generate their voices.
Part2: How to Generate Arcane Characters Voices Quickly?
To generate Arcane characters' voices, you should use a top-quality voice simulator. There are more than a dozen of them available online, but they don't work seamlessly.
Worry no more. MagicMic voice changer is here for you.
MagicMic is an excellent voice simulator/voice changer that lets people change their voice to anything they want. It has a bundle of features that makes it the ultimate choice whenever it comes to generating Arcane characters' voices.
That is why it has more than a million users from all parts of the world.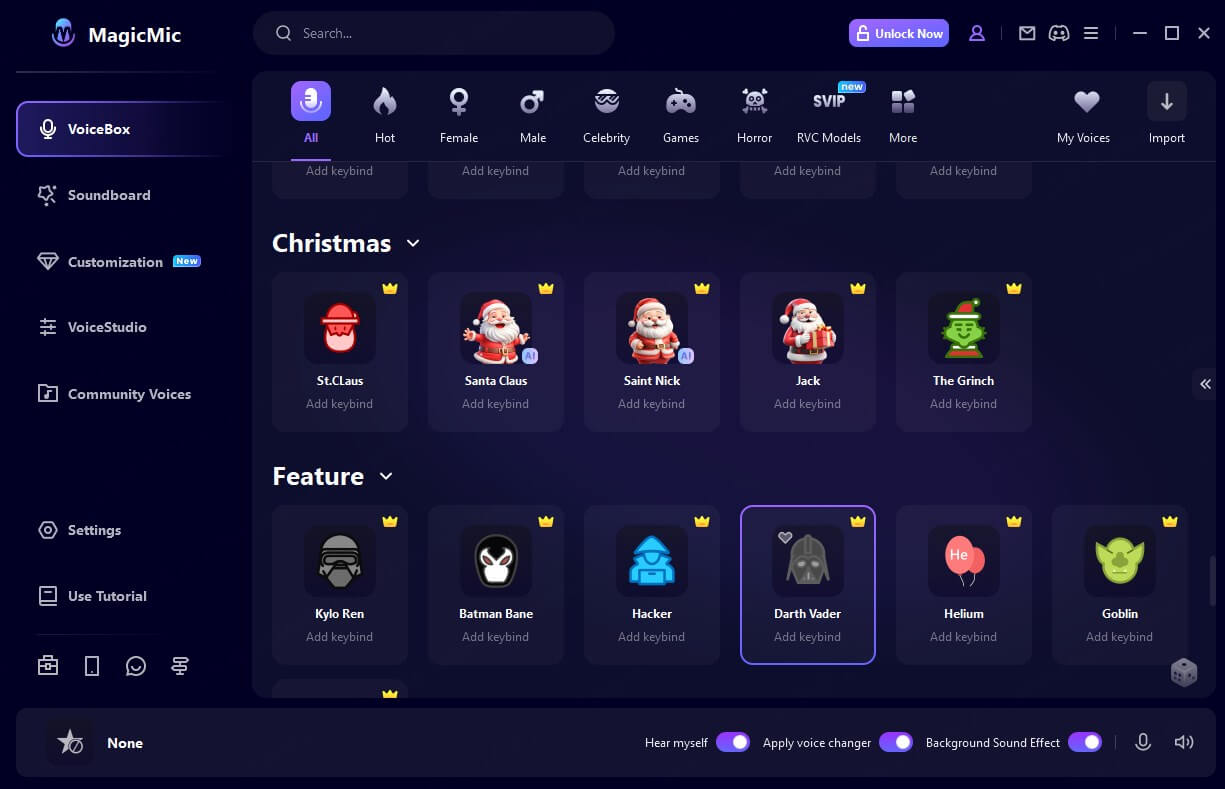 Features:
MagicMic is a home of more than 100 voice filters and 600 sound effects (more are added every now and then).

You can either use it live or edit the audio files to generate the voice/sound you want, including Jinx, Vi, Ekko,Singed,Caitlyn,Jayce,Heimerdinger,Viktor,Kindred,Teemo and more.

You can also use it with online games like Call of Duty, PUBG, Grand Theft Auto, and other popular games.

It is also a perfect tool for voiceover artists, memers, and those who love to prank because there are more than 200+ voice memes.
Popular Voices
MagicMic offers a lot of popular voices, which you can use however you want. Some of them are:
Key Function
1. Change voice real-time with 225+ voice filters, and 600+ sound effects and voice memes for online voice chat and gaming.
2. Voice record and audio edit with huge voice effects
3. Noise reduction technology while voice simulating
4. You can similate voice as you like with various sound parameters
Watch Video Guide About MagicMic Voice Simulator
Final Words
All-Inclusive, the Arcane series has fans all around the world. People love their features, background story, appearance, etc. That is why they try to emulate or generate how the characters sound like.
To do this, the best tool to use is MagicMic. It is a top-notch voice simulator that can let you change your voice or audio file the way you want. It has a simple interface, so you will find it really easy to use it.
So, download MagicMic and start simulating Arcane characters' voice actors effortlessly!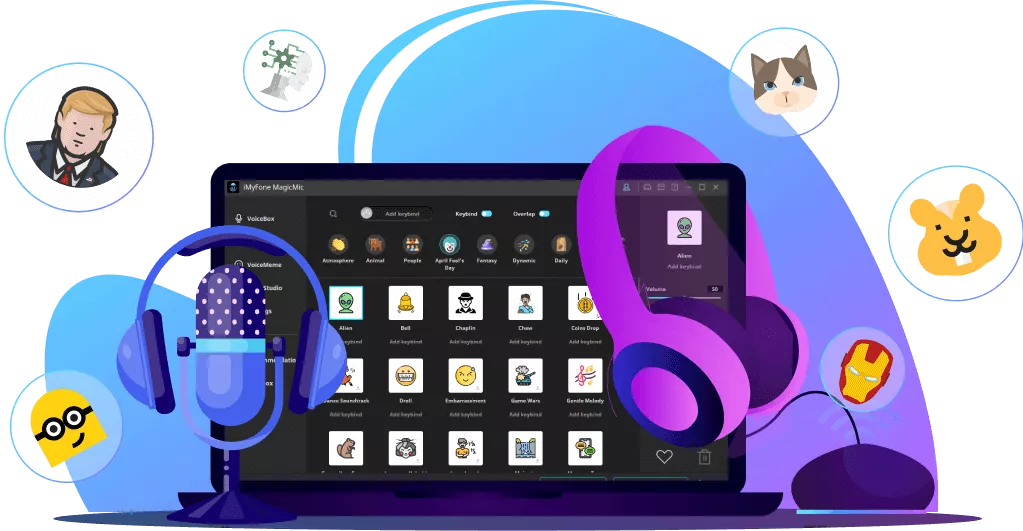 225+ Voice effects for one-click voice changing in real-time.
Huge library with 600+ Voice Effects and 200+ Voice Memes.
Sound emulator in games, live, chatting, online classes, and more.
Voice recording and audio voice changing is supported.
Voice studio lets you create any voice you like.
Voicemod has introduced AI voices, which has taken the world by storm. Voicemod AI voices help convert your voice into Morgan Freeman or other characters courtesy of artificial intelligence.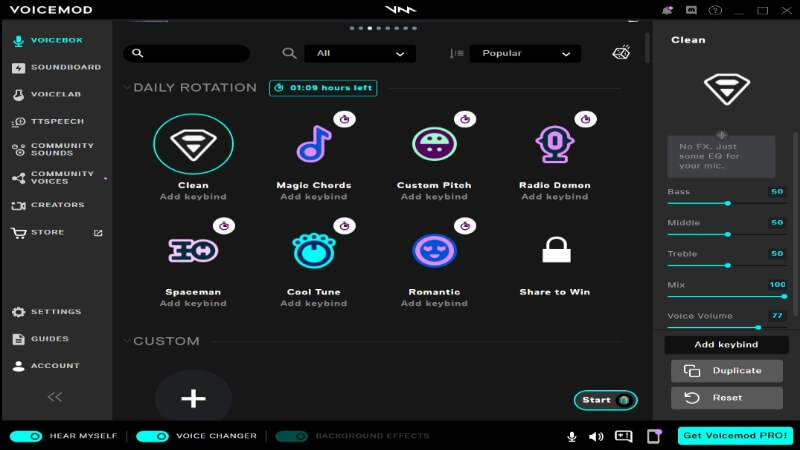 By using the Voicemod AI beta voices, you can make your voice sound like the movie actors, and trust us; no one would be able to differentiate you and the movie star you've used the voice of The change occurred over time as Voicemod has to work hard to put in to gather the voice AI voices.
Notably, the Voicemod AI voices you will use aren't cloning voices. Instead, Voicemod created the AI voices by working with professional voice actors and giving the needed scripts.And then it change your text into song.
Features:
Comes up with 8 brilliant AI voices, including The Narrator, Mothership, VME-049, Bob, Alice, Astronaut Pilot, and AI-9000

Use the AI voices in real-time on various platforms, including OBS, Roblox, Discord, VRchat, etc.

Allows you to apply the AI voice modifier that you various sounds, including a robot, man, woman, chipmunk, demon, etc

Create the voice avatars and voice skins for multiverse and meta verse platforms
Pros:

It comes up with AI voices and sound effects

Use the custom keybinds via Voicemod soundboard

Import the WAV or MP3 files
Cons:

Voicemod AI voices require more CPU power, as computers with low CPU power cannot play the Voice AI voice actors properly.
User Experience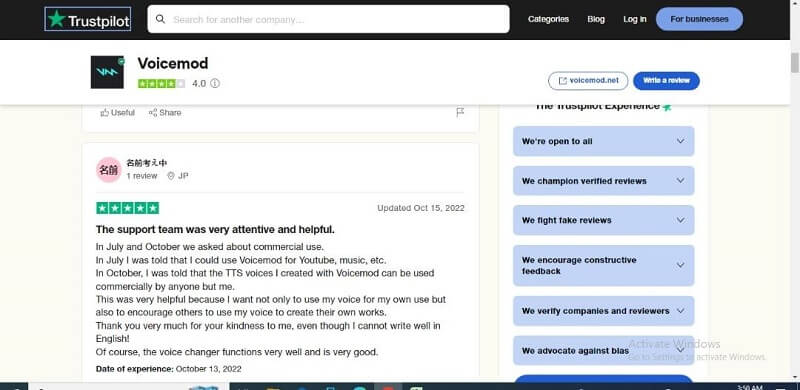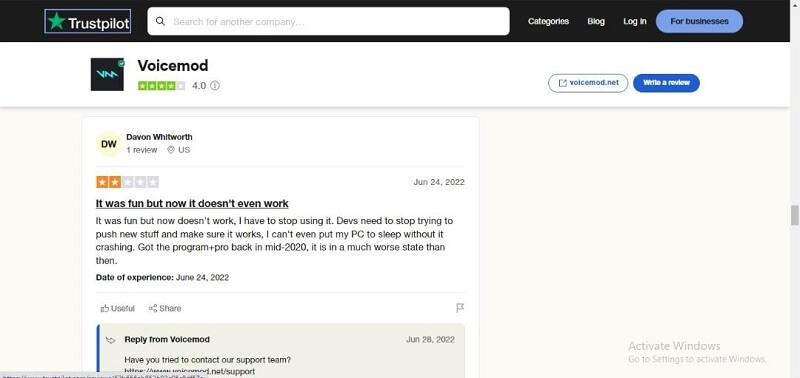 Tips to Choose Ai Voice App
Since hundreds of voice changers offer AI voices, it is essential to opt for the most reliable option.
Here are some tips you should remember when looking for AI voices.
1. Function
The first thing you need to check in a voice changer is whether the AI voice changer has the text-to-speech feature. Most people love to speak in a microphone before applying their favorite character's voice, so the presence of this feature is necessary.
Moreover, the tool you'll get the services of should be able to import the audio and then apply the AI voices to that audio.
2. Platforms
It would help if you didn't go for a voice changer that only supports one platform or device. For instance, you must go for an AI voice changer that supports Windows and Mac.
Opting for an online voice changer is also a good idea as it saves your computer's storage, but you check the credentials of that online voice changer in the first place.
3. Price
Pricing is the essential aspect you should consider when looking for an AI voice changer. The best option is to select a voice changer with brilliant AI-changing features and affordable pricing.
Best Alternative of Voice Ai Voices
Having brilliant alternatives to Voicemod AI voices will always be good, considering the options you'll have.
If a voice changer had the credentials to beat the immaculate invention of Voicemod AI voices would not have looked different from MagicMic AI Voice Changer. From helping you to change the voice in real-time on multiple platforms to recording the voice and applying the AI voices to that recording, the users of MagicMic have gone through pretty exciting times.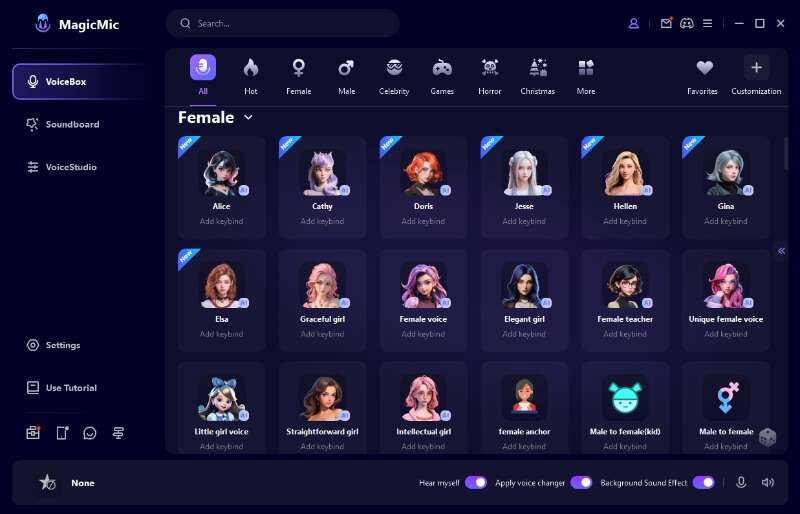 Pranking your friends on a special event or altering the voice in real-time has become effortless, and credit must be given to the fantastic voice-changing features of MagicMic. You can use the brilliant tool to change the different voices, including Male to Female, anime, deep voice, Ghostface, etc.
Features:
It helps you explore various AI voices, including Santa Claus, Weird Robot, CD CT, Astronaut, and more.

Allows you to change the voice in real-time on multiple streaming and gaming platforms

Supports the audio voice change and voice recording

Customize your soundboard with a few clicks
Pros:

Comes up with the flawless AI voices

It doesn't take too much storage on a PC

Supports Mac and Windows
Cons:

It is not so famous since it pay less effort on advertise.
Another Voicemod AI voices' alternative you can look at is the FakeYou Online AI voice generator. To access all the AI voices, you need to visit the official website of the FakeYou online tool.
It generates 2400 voices that can imitate multiple characters and celebrities. The interface of this online tool is relatively simple, as you can import the recorded audio or type in the text you'd like to turn into speech.
Since the FakeYou AI voice changer tends to use the voices of original characters, you won't find any issues with the pitch of the voices.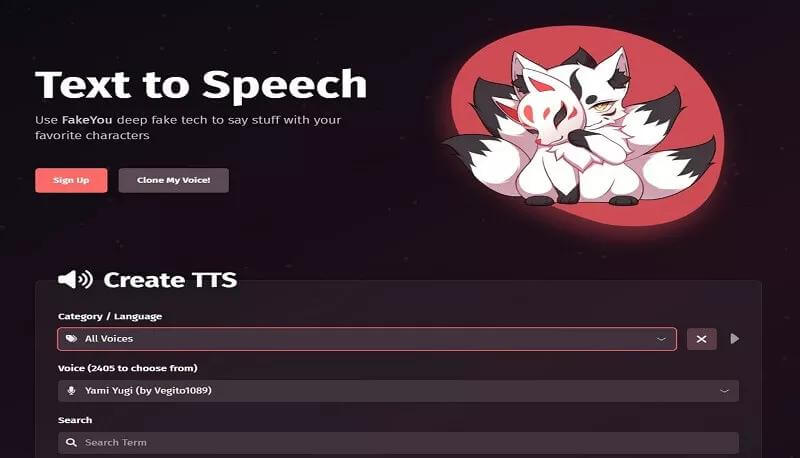 Features:
Comes up with a simple user interface

AI-powered voice generator

An Extensive library of over 2400 voices

It allows you to edit the audio appropriately
Pros:

Supports all the operating systems

It does good on text to speech ai voice generation
Cons:

It is a text to speech voice generator, the ai voice would be unnatural.
Conclusion:
The craze for Voicemod AI voice is immense; even adults use the brilliant Voice AI beta voices. However, Voicemod might be too heavy for low-CPU computers, so looking for alternatives was going to be an option.
Looking at an online AI voice generator is good, but you will need more than just the quality you've been looking for. Thus, MagicMic real-time AI voice changer for PC is the most recommended AI voice changer that, apart from offering professional AI voice filters, doesn't pressure your PC.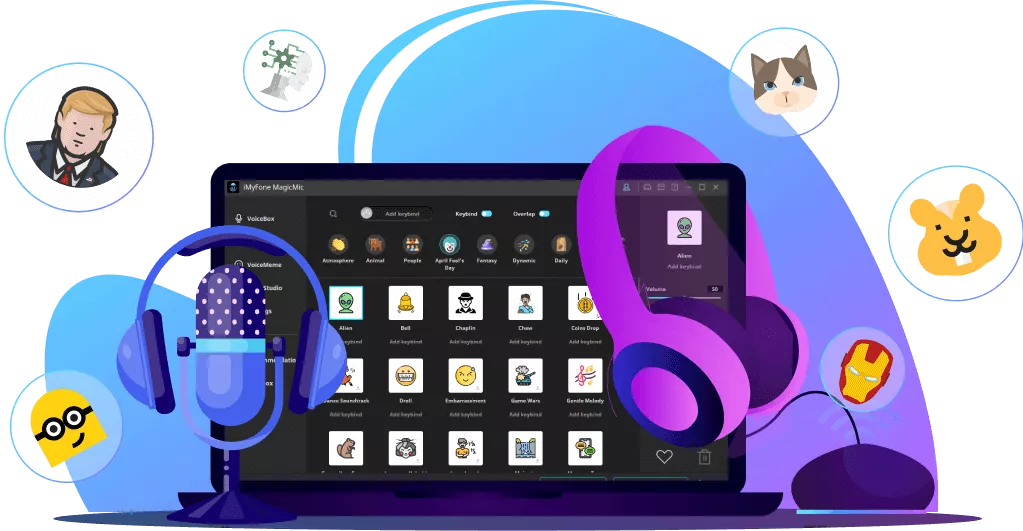 225+ Voice effects for one-click voice changing in real-time.
Huge library with 600+ Voice Effects and 200+ Voice Memes.
Sound emulator in games, live, chatting, online classes, and more.
Voice recording and audio voice changing is supported.
Voice studio lets you create any voice you like.