With the growing popularity of platforms like TikTok and YouTube, where individuals frequently engage in gaming, live streaming, and social interaction, the demand for Batman AI Voice is skyrocketing. Consequently, an increasing number of enthusiasts are embracing The Batman Voice Changer with great enthusiasm.
This article takes an immersive dive into the realm of gifted individuals who have lent their voices to Batman over the years, offering captivating insights into their portrayals. Moreover, it provides valuable guidance on obtaining an AI-generated Batman voice, enabling you to fully immerse yourself in the essence of this iconic character.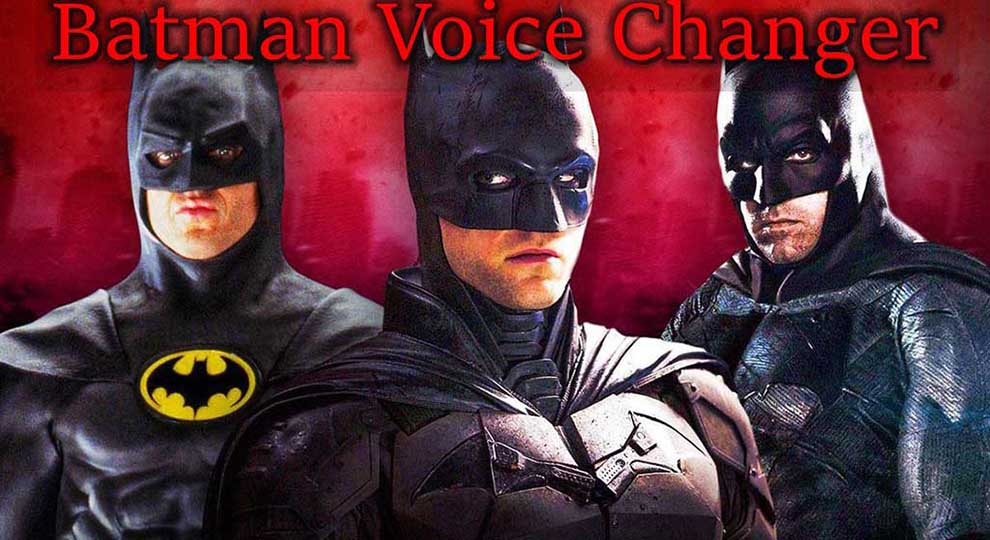 Part 1: Who is Batman and who is the Batman voice actor
Batman, the iconic superhero from DC Comics, was created by Bob Kane and Bill Finger in 1939. The alter ego of billionaire Bruce Wayne, Batman seeks justice in Gotham City. With a tragic origin story and a bat-inspired persona, he trains himself to combat crime alongside allies and face formidable foes like the Joker.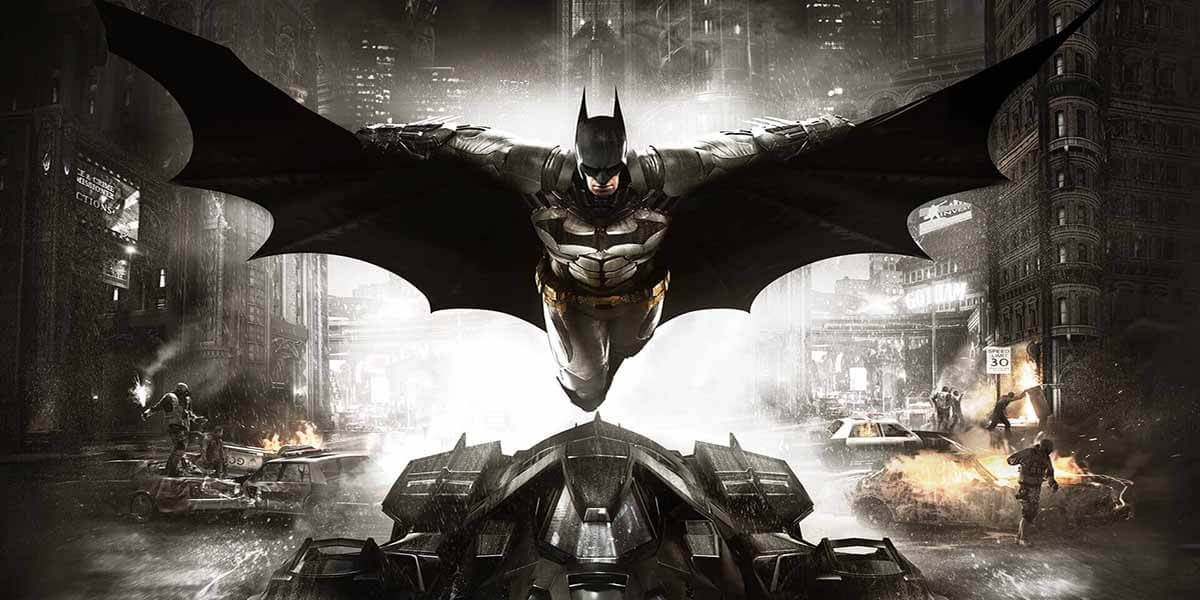 Throughout the years, numerous talented voice actors have portrayed Batman in animated TV shows and movies. Among the notable names are Kevin Conroy, known for his iconic portrayal in the beloved 1990s animated series, Bruce Greenwood in "Batman: Under the Red Hood," and notable actors such as Will Arnett, Christian Bale, and Ben Affleck who have also lent their voices to the Dark Knight.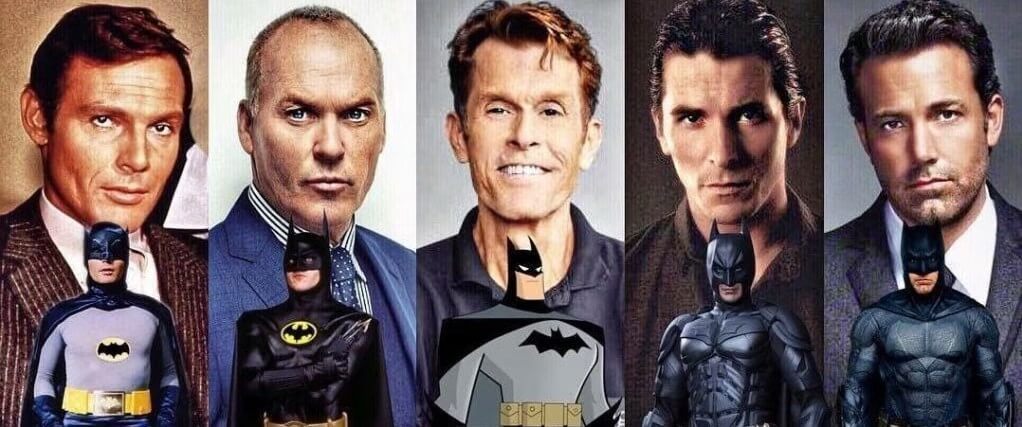 Part 2: How to Get Your Batman AI Voice Via Real Time AI Voice Changer
Batman's voice is deep, gravelly, and intimidating, with a rough texture that strikes fear into the hearts of criminals.
Unleash the power of the Batman voice and beyond with MagicMic. Elevate your voice with captivating effects for enhanced entertainment and communication. Infuse your recordings and live conversations with a touch of magic and ignite your creativity.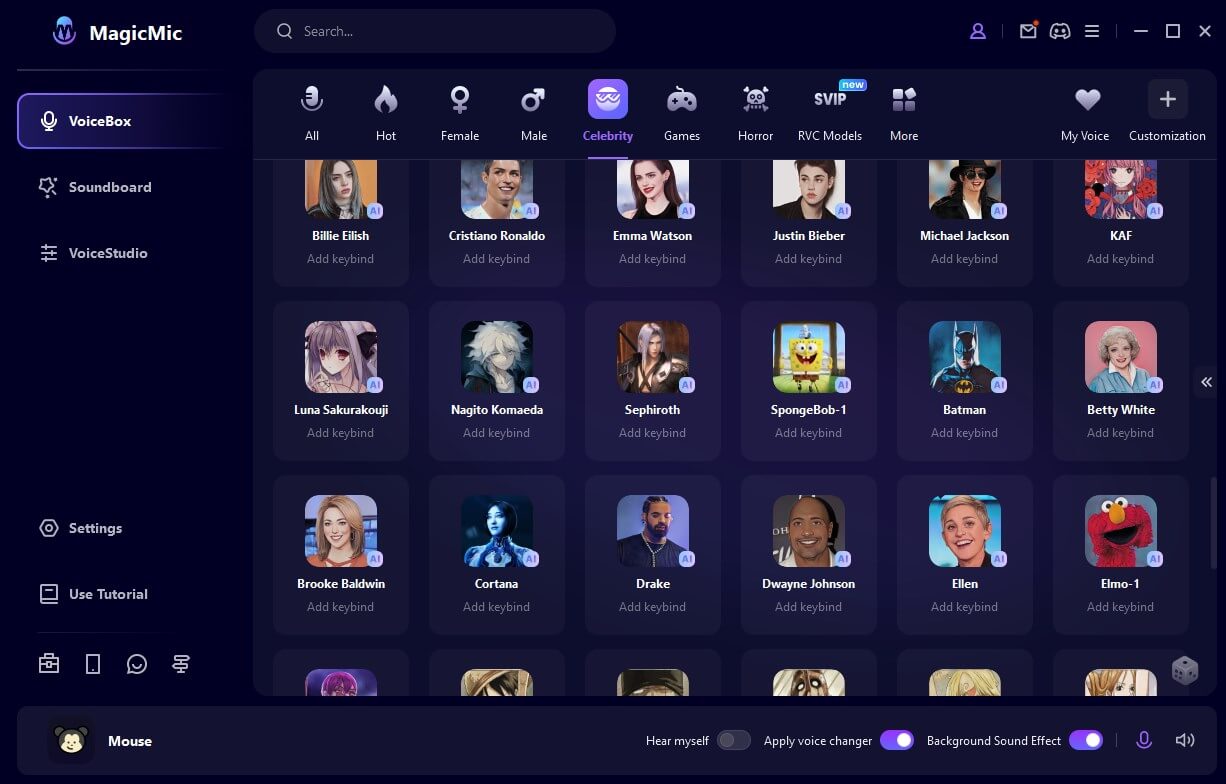 Key features of MagicMic
Batman AI Voice
Over 125 real-time AI voice filters, including Batman,Luna, Atlas, Siri, Nova, Blaze, and more, for captivating voice transformation.

A vast collection of 400+ voice effects and 150+ voice memes tailored to enhance your favorite programs.

Integrated sound emulator for immersive audio, enhancing your gaming and application experience.

Seamless voice recording and effortless customization of audio files for convenience.

Voice Custom feature enables one-click creation of unique voices, unleashing your creativity.

Versatile voice-changing features provide endless fun and allow your imagination to soar.
Pros:

125+ voice effects, 400+ voice effects and 150+ voice memes.

Real-Time Voice Transformation

Extensive Voice Filter Collection

Convenient Sound Emulator

User-Friendly Interface
Cons:

It's a new product.
Watch the Video Below to Know More About
Batman Voice Changer
Also Read:
Voice Changer for Google Meet >>
Part 3: AI Batman Voice Generator Recommend
Experience the power of VoxBox, an all-in-one solution offering TTS, voice cloning, conversion, recording, and editing tools. Its user-friendly interface, vast voice selection, and compatibility with multiple formats make it the ultimate solution. Create mesmerizing voiceovers, AI songs, and captivate your audience with ease using VoxBox.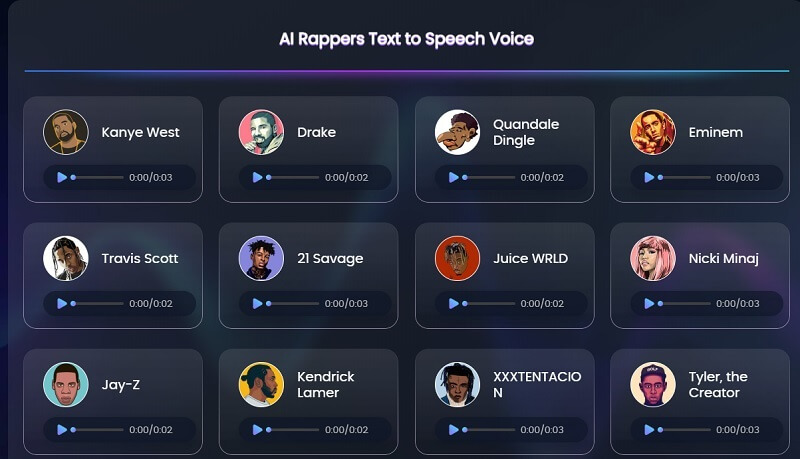 Discover Voicemod's Text-to-Song feature, a delightful and straightforward way to transform text into musical memes. With an array of singers and instrumentals to choose from, creating catchy cover songs becomes a breeze. Whether it's for personal enjoyment or sharing with others, effortlessly listen to and distribute your AI-generated cover songs with Voicemod.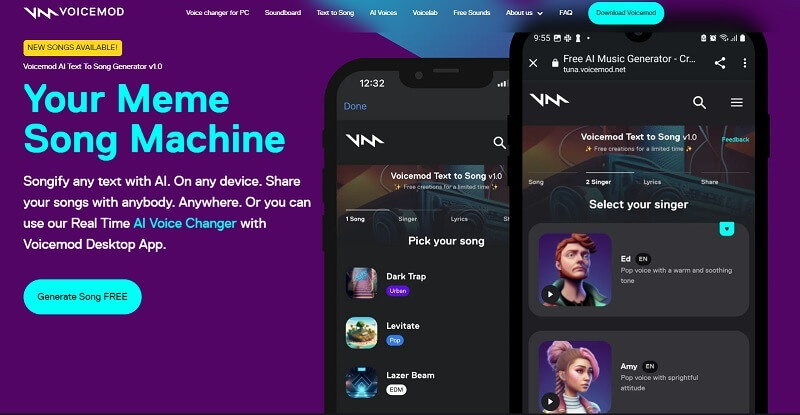 Part 4: Hot FAQs about Batman Voice Changer
1.What are the best Cartoon Character Voice Changer ?
Whether you're a passionate cartoon enthusiast or a YouTuber/vlogger, having a reliable voiceover tool is essential for achieving the best results.
While various cartoon character voice changers exist, MagicMic stands out as an exceptional Batman voice changer. With a user-friendly interface and a wide array of effects, MagicMic simplifies the process of creating captivating voiceovers, making it an invaluable resource for your creative endeavors.
2.Is Batman Voice Changer legal?
The legality of using a Batman Voice changer depends on adhering to the licensing and terms and conditions of the software or service. It is crucial to avoid any content generated that might violate copyright or other intellectual property rights. Stay mindful of these considerations to ensure lawful use.
3.Is Batman AI Voice Changer free?
While free options for the Batman Voice Changer exist, it's important to note that they may not offer the same level of quality as their paid counterparts.
Conclusion
Discover the ultimate Batman AI Voice Changer in this article, featuring top recommendations for fans of the animated series. iMyFone MagicMic is highly recommended, offering a wide selection of voice skins, real-time voice change capabilities, and even animated character and actor voices.Explore this article to find the perfect Batman voice changer that suits your requirements.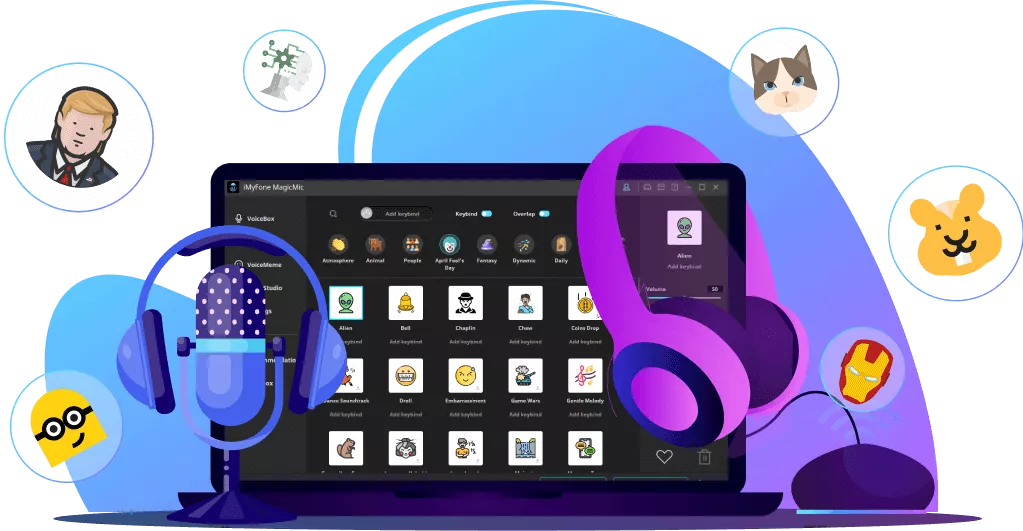 125+ Voice effects for one-click voice changing in real-time.
Huge library with 400+ Voice Effects and 150+ Voice Memes.
Sound emulator in games, live, chatting, online classes, and more.
Voice recording and audio voice changing is supported.
Voice studio lets you create any voice you like.