Embrace the rockstar within you and unleash the power of Axl Rose's iconic voice with the help of AI voice changer technology. In this article, we'll explore the best Axl Rose AI voice changers available, providing you with the tools to create your own Axl Rose voice for various purposes.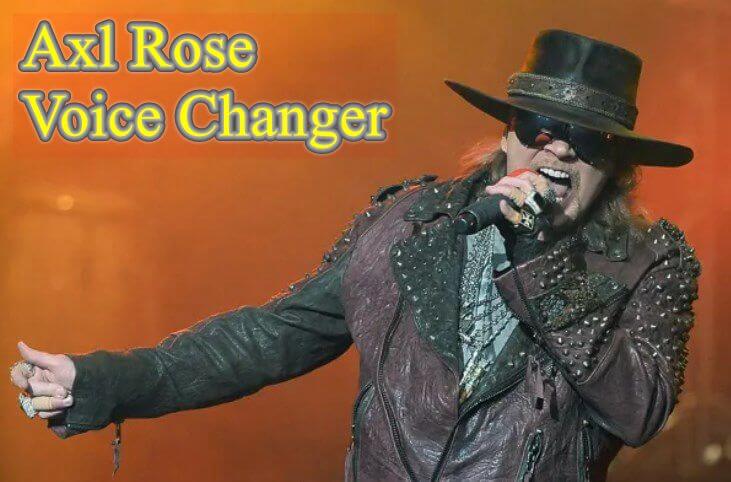 Part 1: Who is Axl Rose?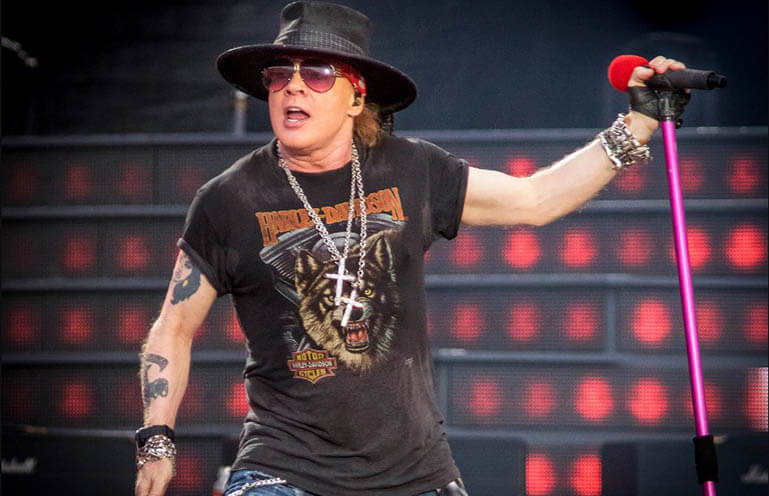 Axl Rose is an American musician known as the lead vocalist of Guns N' Roses. His powerful voice has earned him recognition as one of the greatest singers. Rose co-founded the band in 1985 and achieved immense success with their debut album, "Appetite for Destruction."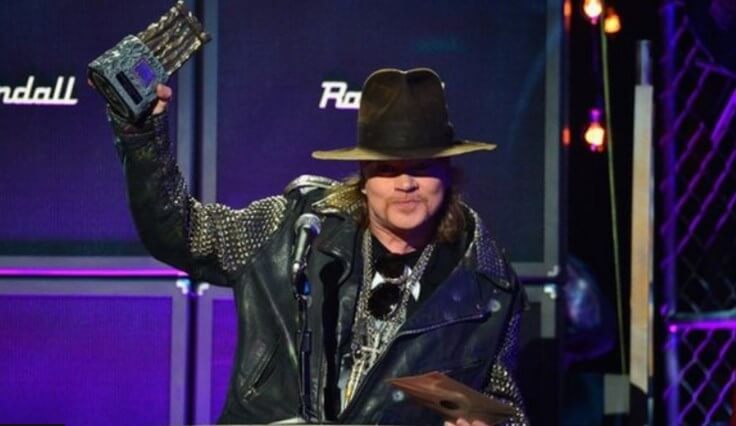 Despite personal and musical differences leading to the band's disintegration, Rose continued under the Guns N' Roses name. He resurfaced in 2001 with a new lineup and toured to promote the album "Chinese Democracy." Rose was inducted into the Rock and Roll Hall of Fame in 2012. He has since reunited with the "classic" Guns N' Roses lineup for the Not in This Lifetime... Tour.
Part 2: Best 3 Axl Rose AI Voice Changer You Can Get
Transform your voice into the iconic Axl Rose with the MagicMic Axl Rose AI voice changer. Experience the thrill of sounding like the legendary rock vocalist with just a click of a button. Unleash your creativity and captivate your audience with the power of the Axl Rose AI voice changer.
Experience the excellence of MagicMic, a top-notch ai voice changer software compatible with Windows and Mac PCs. Enjoy real-time voice transformations, a vast selection of sound effects, AI voice cloning, customizable features, convenient keybind controls, and seamless background sound adjustments. Despite being a newer addition, this powerful voice changer stands shoulder to shoulder with the best in the industry, delivering high-quality performance and limitless creative possibilities.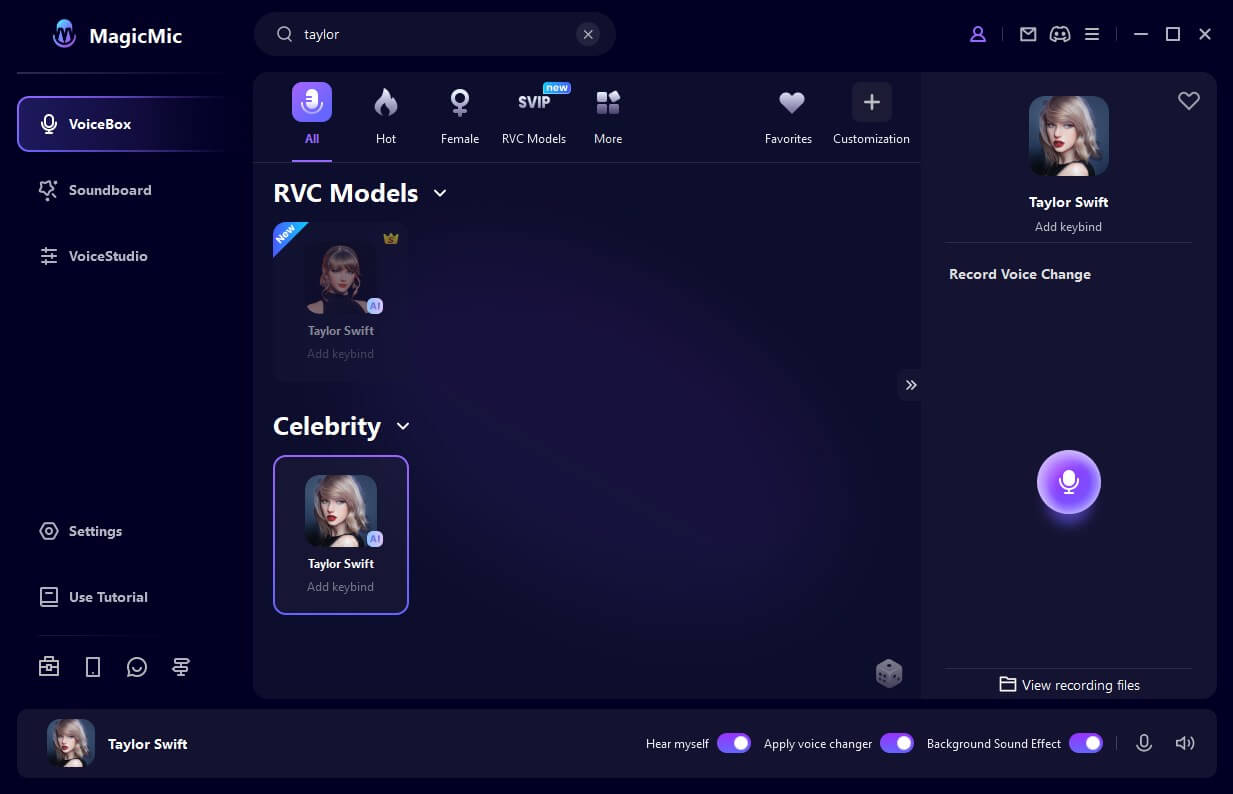 Key features of MagicMic Axl Rose AI voice changer
Extensive Sound Effects Library: Access over 400 sound effects, 150 voice memes, and 120 voice filters, including popular Vtuber AI voices like Axl Rose, Calliope Mori, Tokino Sora,Miku, Kizuna, and more.

AI Voice Cloning: Utilize the advanced AI voice cloning function to closely replicate Axl Rose's distinctive voice.

Audio Recording and File Upload: Record your own audio or upload existing files to apply voice effects and filters.

User-Friendly Interface: Enjoy a user-friendly application interface with a sound customization keyboard, making it easy to customize and personalize your audio.

Seamless Integration with Online Games: Quickly sync the voice-changing function with popular online games, allowing real-time voice modification during calls and gameplay.

Remote Control via Mobile App: The MagicMic controller app lets users remotely connect to their computers using mobile phones, providing real-time adjustments to sound effects while gaming or watching videos.

Compatibility with Chatting Apps: Use MagicMic with popular chatting apps like Zoom and Discord, enabling voice modification to sound like celebrities such as Joe Biden or Donald Trump.

Windows and Mac Support: Enjoy the flexibility of using MagicMic on both Windows and Mac operating systems.
Video Guide About MagicMic Axl Rose AI Voice Changer
When it comes to AI voice generators, many options can be cumbersome to install and demanding in terms of storage space. However, Voice.ai sets itself apart as a user-friendly and accessible AI voice changer. Available for free on their website, this tool enables users to effortlessly modify their own voice and replicate the distinctive Axl Rose AI voice.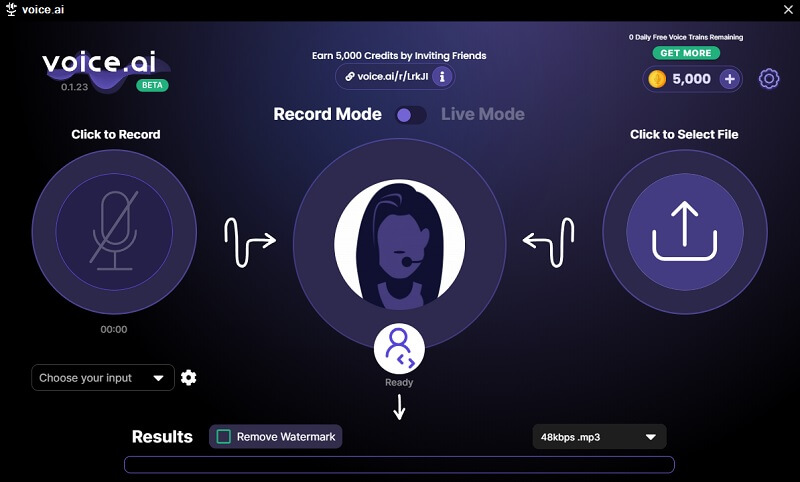 Key features of Voice.ai
For content creators, marketers, and businesses alike, this tool is a valuable asset that simplifies the process of creating captivating and authentic voiceovers.

This tool offers support for voice cloning, empowering users to transform their own voice into any character or craft completely unique vocal identities.

The inclusion of real-time voice changing capabilities simplifies the process of creating voiceovers, allowing users to apply voice effects seamlessly while recording or live streaming across multiple platforms.
Voicemod is a flexible and dynamic tool designed for gaming enthusiasts, offering real-time voice transformation capabilities. It enables users to effortlessly alter their voices, providing a wide range of options suitable for both male and female users alike.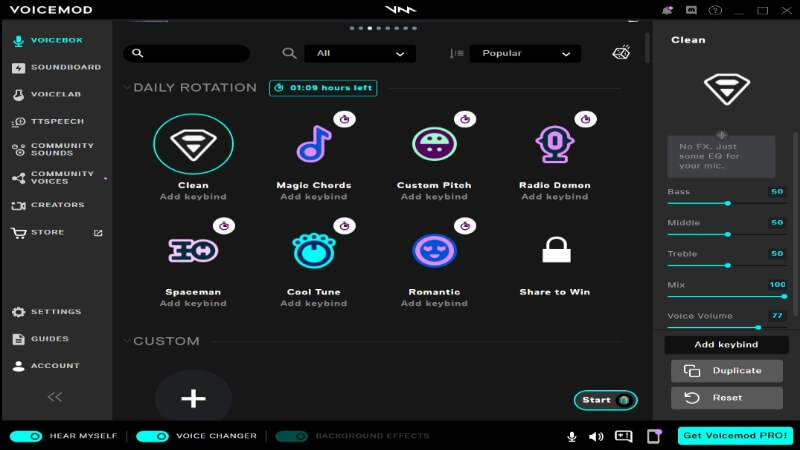 Key features of Voicemod
Boasting a collection of around 60 voice filters, Voicemod empowers users to effortlessly modify their voices with a diverse range of options.

While a free trial version is available with limited functions, users can unlock the full potential of Voicemod by purchasing the pro version.

With its intuitive and user-friendly interface, Voicemod puts users in complete control of their voice editing experience.

Enjoy popular voice editing features like satanic agents, chipmunk, Xbox gamer girl voice changer, and alien voices, providing endless possibilities for creative expression.
Part 3: Faqs about Axl Rose AI Voice
1. What is Axl Rose AI Voice?
Axl Rose AI Voice is an advanced voice generation tool that utilizes artificial intelligence technology to accurately reproduce the distinctive voice of Axl Rose.
2. How does Axl Rose AI Voice differ from other AI voice generators?
Axl Rose AI Voice distinguishes itself among other AI voice generators by offering a specialized replication of Axl Rose voice. This feature makes it an ideal choice for fans looking to produce content that captures the essence of Axl Rose's distinctive vocal style.
3. Can Axl Rose AI Voice create custom voices?
Indeed, with Magicmic Axl Rose AI Voice Changer, users have the capability to import their own voice and transform it to closely resemble Axl Rose's vocal style. Additionally, this innovative tool empowers users to unleash their creativity by generating entirely new voices inspired by Axl Rose's unique sound.
4. What applications or platforms can I useAxl Rose AI Voice with?
Axl Rose Voice is versatile and compatible with a wide range of applications and platforms, including video editing software, live streaming platforms, and online games. Whether you're using Windows or Mac, this voice generator seamlessly integrates with both operating systems, providing flexibility and convenience for users across different platforms.
Final words
The Axl Rose AI voice generator and changer utilizes advanced AI technology to generate a lifelike Axl Rose AI voice, enhancing digital content with authenticity. Whether you're gaming, streaming, or making phone calls, this tool provides a fun and interactive way to prank friends in real-time.
With iMyFone MagicMic, you can transform your voice into Axl Rose AI voice or explore various other AI voices, adding a new dimension of personalization to your content creation endeavors.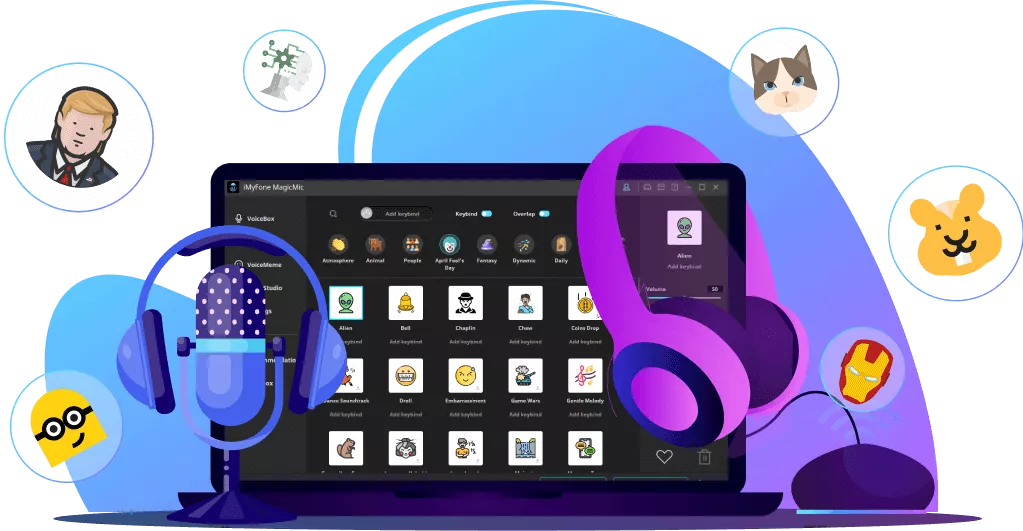 125+ Voice effects for one-click voice changing in real-time.
Huge library with 400+ Voice Effects and 150+ Voice Memes.
Sound emulator in games, live, chatting, online classes, and more.
Voice recording and audio voice changing is supported.
Voice studio lets you create any voice you like.