Mori Calliope, a virtual YouTuber with a distinctive personality, has gained a significant online following for her captivating content and charming voice.
This article will delve into the top Calliope Mori AI voice generator & voice changer tools that enable users to easily acquire Mori Calliope AI voice in real-time while gaming, streaming, or on the phone. Additionally, we will reveal the long-awaited secret of Mori Calliope's real face. Don't miss out on discovering all the exciting details!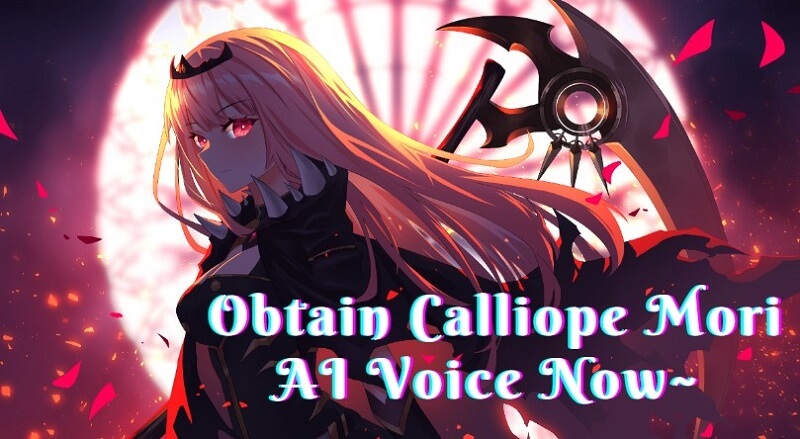 Part 1: Who is Mori Calliope?
Mori Calliope is a virtual YouTuber (VTuber) and a member of the Hololive Production agency. She debuted in September 2020 and has quickly gained a large following for her unique persona and captivating content.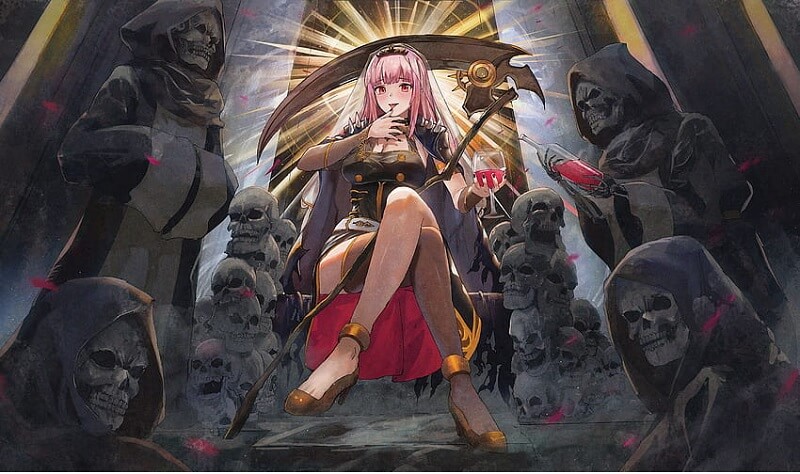 Her character is an undead idol who loves to rap and sing, and her trademark is her AI-generated voice, which adds an extra layer of intrigue to her performances. Mori Calliope has become one of the most popular VTubers in the world, and her fanbase continues to grow with each new video she posts.
Part 2: Best 3 Calliope Mori AI Voice Changer You Can Get!
It's simple to get the Mori Calliope AI voice changer - just click the button below! With the Calliope Mori AI voice changer, you can transform your voice in real-time and sound like Calliope Mori.
MagicMic is a high-quality AI voice changer with Mori Calliope voice that works on both Windows and Mac PCs. This voice changer offers real-time transformations, a wide range of sound effects, AI voice cloning, AI cover customization options, keybinds control, and background sound adjustment.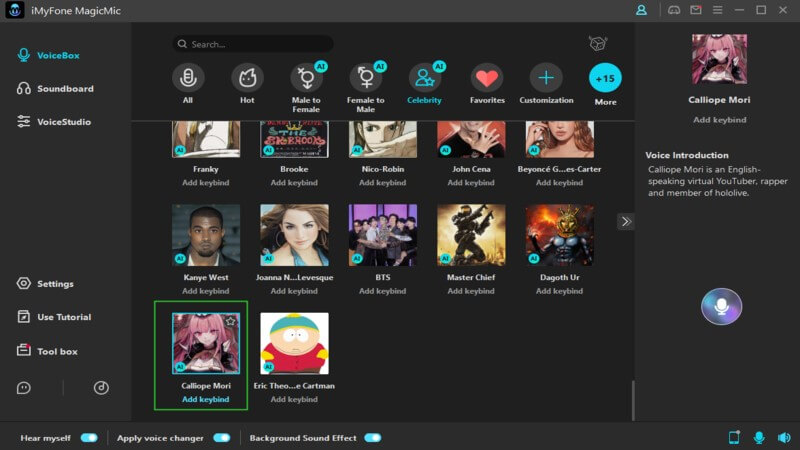 Key features of MagicMic Calliope Mori AI voice changer
It offers 600+ sound effects, 200+ voice memes, and 250+voice filters, including Hololive AI voice like Calliope Mori,Tokino Sora and other Vtuber AI voice like Miku, Kizuna and more.

It's AI voice cloning function that can closely replicate the voice of Calliope Mori AI

Record audio or upload files and apply effects with the user-friendly interface.

Customize audio effortlessly with the sound customization keyboard after recording or uploading.

The MagicMic controller app connects mobiles to PCs for adjusting effects while gaming or watching.

Compatible with Zoom and Discord, accessible on Windows, Mac, Android and IOS operating systems
How to get Mori Calliope AI voice?
Step 1: Download and Launch
Install the MagicMic software and log in.
Step 2: Configure Input and Program Settings
Set your main microphone as input, enable "Apply Voice Changer," and turn on "Hear Myself" for instant feedback.
Step 3: Select the MagicMic Virtual Audio Device
Select Virtual Audio Device as input in your chosen app for smooth voice alteration.
Step 4: Choose Voice or Create AI Voice
Experiment with effects, setting keybinds, create custom AI voices (e.g., Calliope Mori AI Voice) .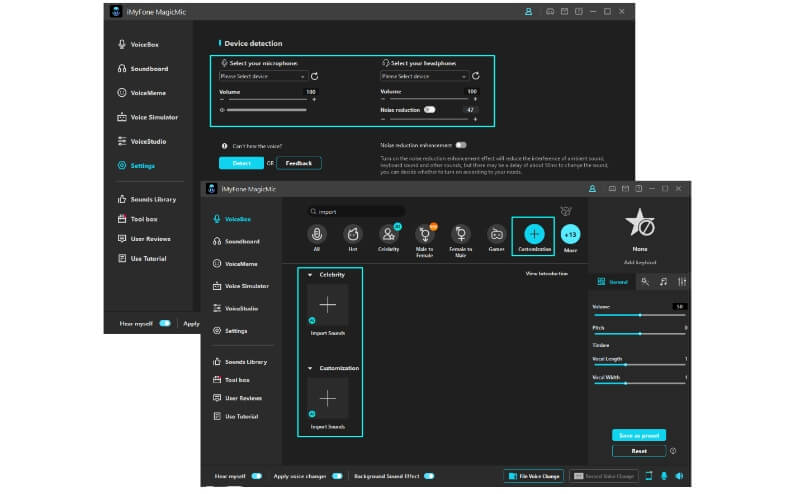 Video Guide About MagicMic Calliope Mori AI Voice Changer
Voice.ai is an AI voice changer that offers AI Mori Calliope voice that easily accessible for free through their website. This tool allows users to modify their own voice and also works as an AI voice changer, with the ability to replicate the Calliope Mori AI voice.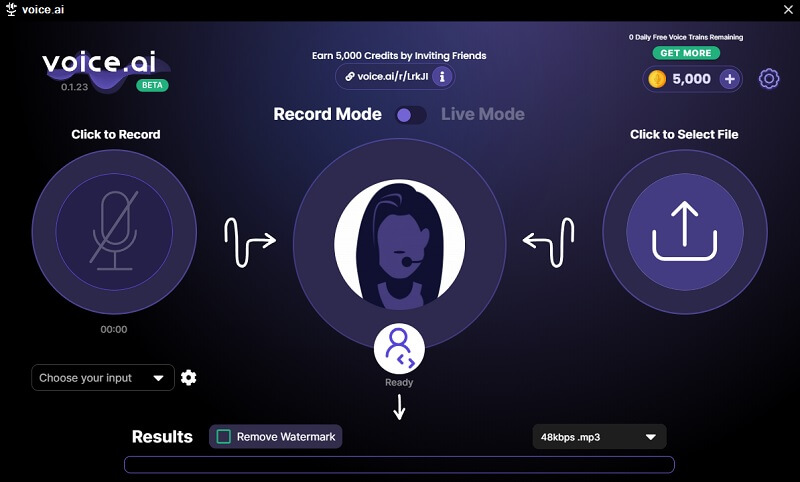 Key features of Voice.ai
It's a valuable tool for content creators, marketers, and businesses as they allow users to easily create engaging and natural-sounding voiceovers.

This tool are capable of supporting voice cloning, which means users can modify their own voice to sound like any character or create entirely new voices.

Real-time voice changing features also make voiceover creation easy, as users can apply voice effects while recording or streaming live on multiple streams.
Voicemod is a versatile and dynamic tool that allows game lovers to change their voices in real time with hololive AI voice like Calliope Mori . It can transform a person's voice into a variety of different voices, making it useful for both male and female users.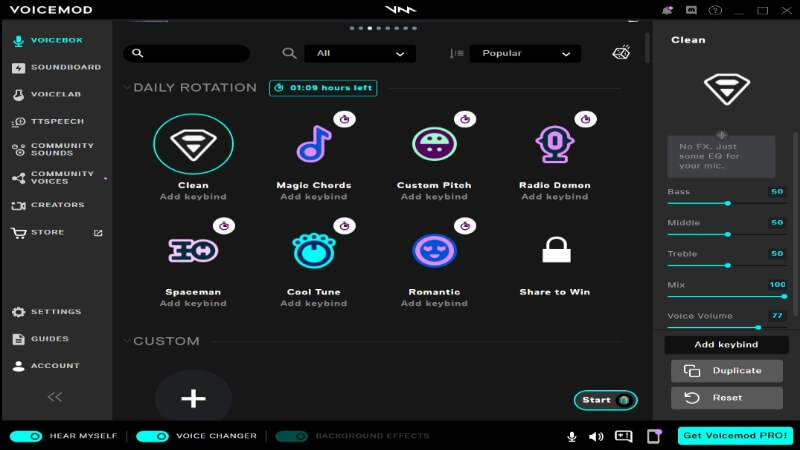 Key features of Voicemod
It includes approximately 60 voice filters that can be used to modify a user's voice.

A free trial version of the tool is available, but it has limited functions. Users can purchase the pro version to access all of its features.

The interface is user-friendly and effective, allowing users to maintain complete control over their voice editing.

It offers popular voice editing features such as satanic agents, chipmunk, Xbox gamer girl voice changer, and alien voices.
Part 3: Mori Calliope AI Voice Generator & AI Cover Recommend
1) iMyFone Voxbox
iMyFone Voxbox is a Mori Calliope AI voice generator that you can make voiceover sound like Mori Calliope. It also provides other functions such as text-to-speech, speech-to-text, video conversion, speech-to-speech, etc.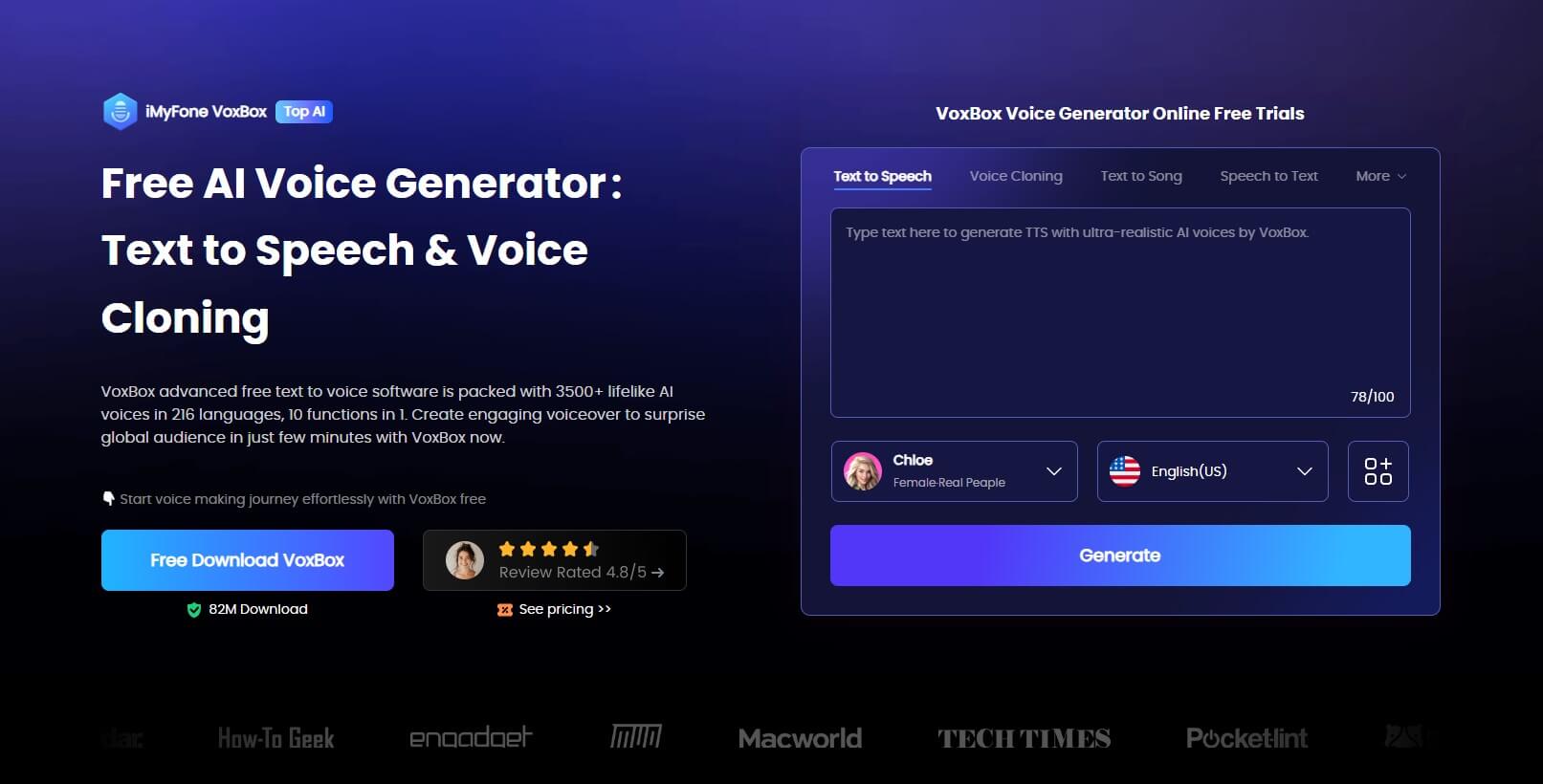 Features:
Supported 3200+ voices & 46+ languages & 100+ accents

Supported Custom like Speed & Volume, etc

Supported more scene like business, entertainment,etc

User-friendly interface, safe, easy-to-use.

Safe to use and clean interface.
2) Voicify.ai
Voicify.ai is a platform that allows users to create AI-generated covers using their favorite voices, including Calliope Mori AI cover and other celebrity impressions and anime characters.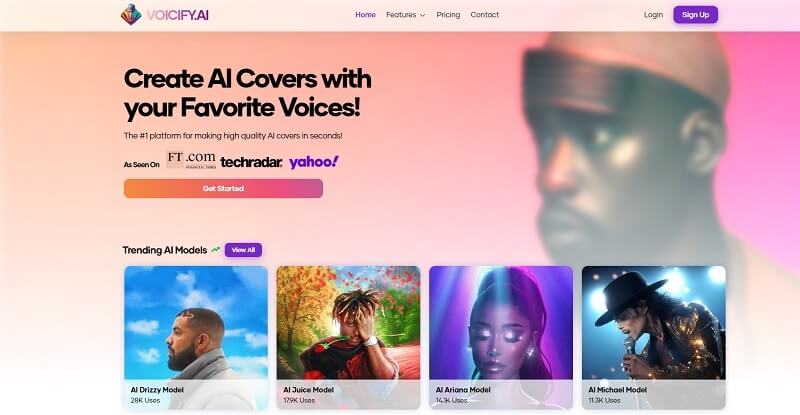 Features:
Voicify.ai features include app archiving, enhanced webhooks, and AI-generated covers using celebrity impressions and anime characters, including Calliope Mori AI cover

The platform also offers a cloud voice CMS, experience manager, and tools to manage multimodal experiences

Voicify provides an open API for developers and a visual web interface for business users
Part 4: Mori Calliope Face Reveal: Click to See the Mori Calliope Real Face
According to research into Mori Calliope's social media accounts, include mori calliope twitter,she has never revealed her real face, instead wearing a mask in a selfie video she once took while talking to fans. As a result, her true name is also unknown.

However, after an extensive search, a picture of her face was allegedly found on the website Imgur, posted by a user called "Anonymous." The picture has been viewed by over 8,000 people, but there is no confirmation that it is indeed Mori Calliope's picture as she has never acknowledged it as such.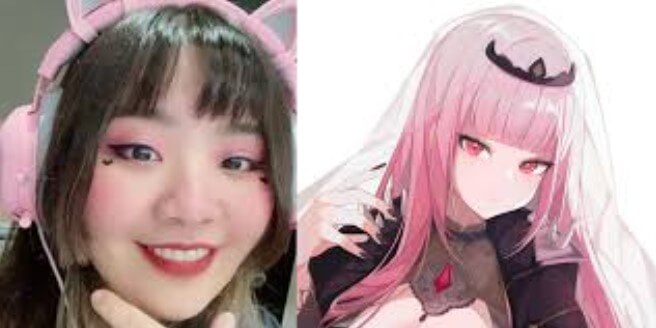 Part 5: Faqs about Calliope Mori AI Voice
1. What is Calliope Mori AI Voice?
Calliope Mori AI Voice is an artificial intelligence-powered voice generator that replicates the voice of the virtual YouTuber, Mori Calliope.
2. How does Calliope Mori AI Voice differ from other AI voice generators?
Calliope Mori AI Voice stands out from other AI voice generators because it has been specifically designed to replicate the unique voice of Mori Calliope, making it perfect for fans of the virtual YouTuber who want to create content in her voice.
3. What applications or platforms can I use Calliope Mori AI Voice with?
Calliope Mori AI Voice can be used with various applications and platforms such as video editing software, live streaming platforms, and online games. It is compatible with Windows and Mac operating systems.
4. Who are the members of Mori Calliope?
Mori Calliope is an English VTuber linked with hololive's English branch (1st generation), joined by Ninomae Ina'nis, Takanashi Kiara, Watson Amelia, and Gawr Gura.
5. Is Calliope Mori American?
Yes, Calliope Mori is an American VTuber from Hololive's first generation of English-speaking VTubers, residing in Japan.
Final words
The Calliope Mori AI voice generator and voice changer is a tool that uses AI technology to create a realistic-sounding Calliope Mori AI voice for digital content. It offers a unique way to prank friends in real-time while gaming, streaming, or on the phone.
iMyFone MagicMic can be used to change your voice into Mori Calliope AI voice or other hololive AI voice and to bring a new level of personalization to your content creation.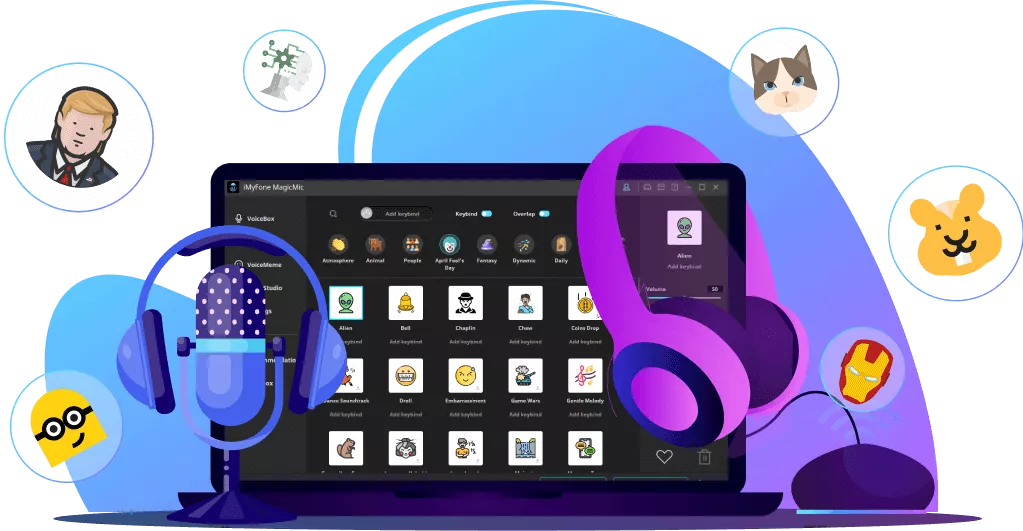 250+ Voice effects for one-click voice changing in real-time.
Huge library with 600+ Voice Effects and 200+ Voice Memes.
Sound emulator in games, live, chatting, online classes, and more.
Voice recording and audio voice changing is supported.
Voice studio lets you create any voice you like.