Experience the thrill of Star Wars like never before with the cutting-edge technology of the Star Wars voice changer. Whether you've always dreamed of sounding like Darth Vader, Luke Skywalker, or Princess Leia, the Star Wars AI voice brings the power of the Force to your vocal cords.
In this article, we will dive into a galaxy of adventure and let your imagination soar with this revolutionary AI-powered voice modification tool. May the Force be with your voice!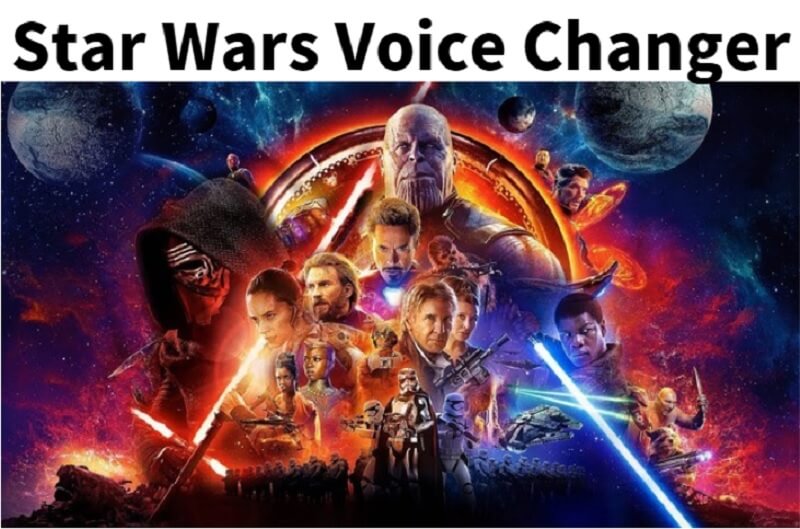 Part 1: Unveiling the Top 3 Star Wars Voice Changers
Discover the ultimate voice modulation experience with our carefully curated selection of the top 3 Star Wars voice changers. Transform your ordinary voice into the extraordinary voices of iconic Star Wars characters.
The Star Wars franchise has introduced us to unforgettable characters, and now, thanks to advanced AI technology and voice changers like MagicMic, anyone can embody their beloved Star Wars personas.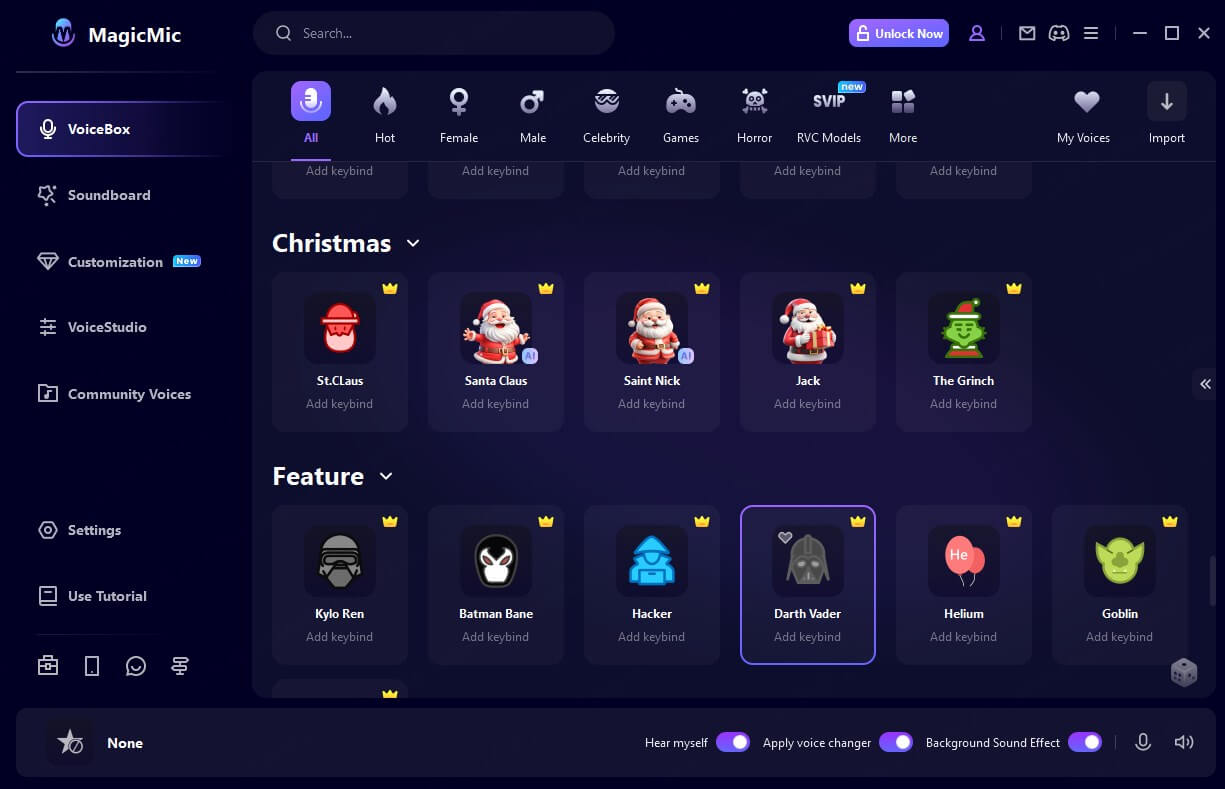 Key features of MagicMic
Star Wars Voice Changer
Access a vast library of iconic Star Wars character voices, including Darth Vader, Yoda, Ahsoka Tano, Luke Skywalker, and Princess Leia. Bring their distinct voices to your own recordings or live conversations.

Experience authentic Star Wars soundboards, such as lightsabers igniting, blaster shots, spaceship engines, and the iconic "May the Force be with you" phrase.

Tailor your voice to match specific Star Wars characters or create unique hybrid voices.

Instantly transform your voice in real-time during phone calls, video chats, or streaming sessions, allowing you to interact with others as your favorite Star Wars character.

Choose from a variety of pre-designed audio filters specifically crafted to emulate the voices of well-known Star Wars characters.

Seamlessly integrates with popular communication platforms, streaming software, and recording applications, ensuring compatibility and ease of use.
Pros:

Offers 125+ voice filters, 150+ sound effects, 400+ voice memes

Compatibility with various game software programs and platforms.

Adjust parameters like pitch, tone, and resonance to achieve the desired effect.

Possesses very mature AI Voice technology
Cons:

It's a new product in market, not very famous.
Watch the Video Below To Know More About Star Wars Voice Changer
How to Get Star Wars Voice with Star Wars Voice Changer
Step 1: Download and Launch
Download the MagicMic software, install it on your device, and log in using your email credentials.
Step 2: Input and Program Settings
Set your main microphone as the input device within the MagicMic settings. Enable the "Apply Voice Changer" and "Hear Myself" options located at the bottom of the interface.
Step 3: Select MagicMic Virtual Audio Device
In the application or software where you want to change your voice, choose "Microphone (Voice Changer Virtual Audio Device)" as your input device. This selection will ensure that your voice is modified by MagicMic.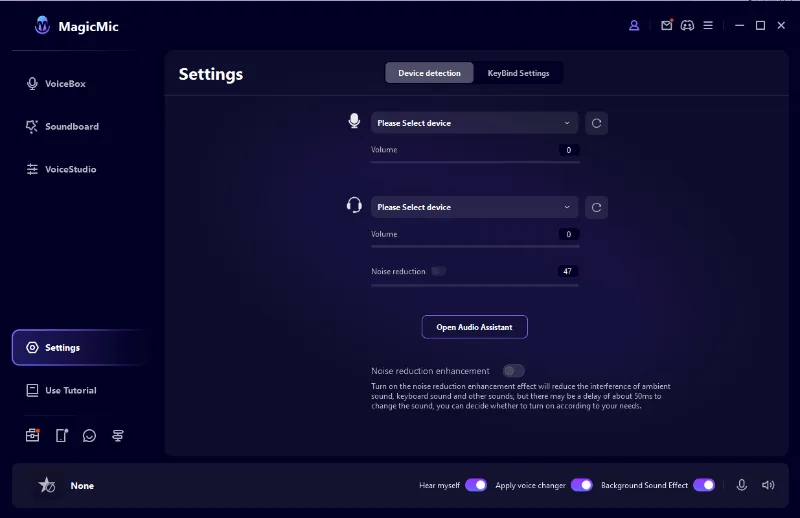 Step 4: Select Voice and Sound Effects
Explore the extensive library of voice effects available in MagicMic. Choose your favorite Star Wars voices or other sound effects and assign them to convenient keybinds if desired. Now you're ready to embark on prank-filled adventures!
Voxal Voice Changer is a versatile software that allows you to modify your voice in real-time during calls or recordings. With a wide range of voice effects and easy-to-use controls, Voxal lets you transform your voice for gaming, chat applications, and more.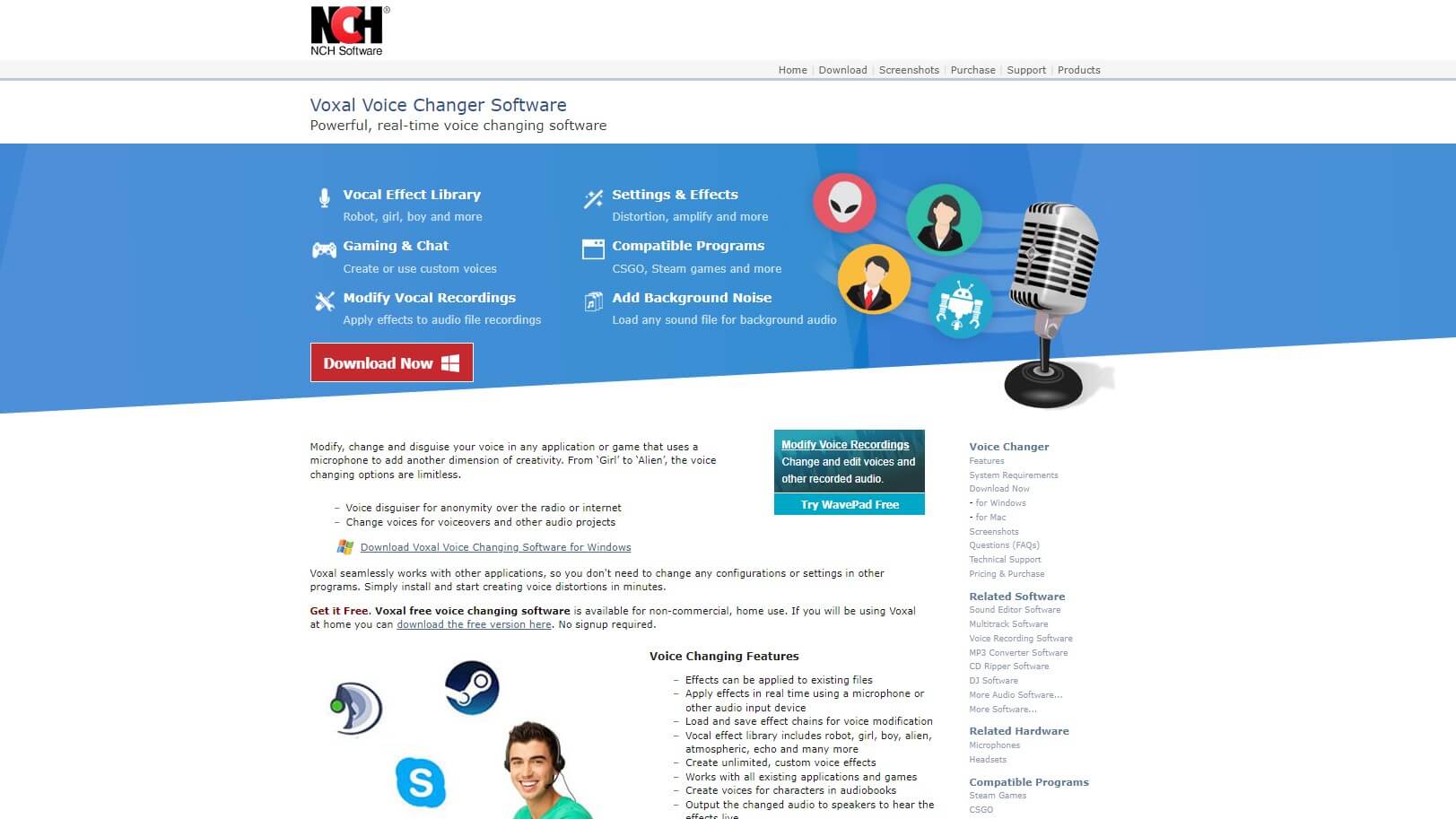 Pros:

Offers an extensive selection of voice effects

The software enables real-time voice changing, making it ideal for live conversations, gaming, and streaming.

User-friendly interface with intuitive controls

It integrates with popular chat applications, gaming platforms, and recording software
Cons:

 The free version of Voxal has some limitations, including access to a limited number of voice effects and advanced features.
MorphVOX is a powerful voice changing software that allows you to transform your voice in real-time. With its extensive range of high-quality voice effects and customizable settings, MorphVOX enables you to sound like a variety of characters, enhancing your gaming and voice-over experiences.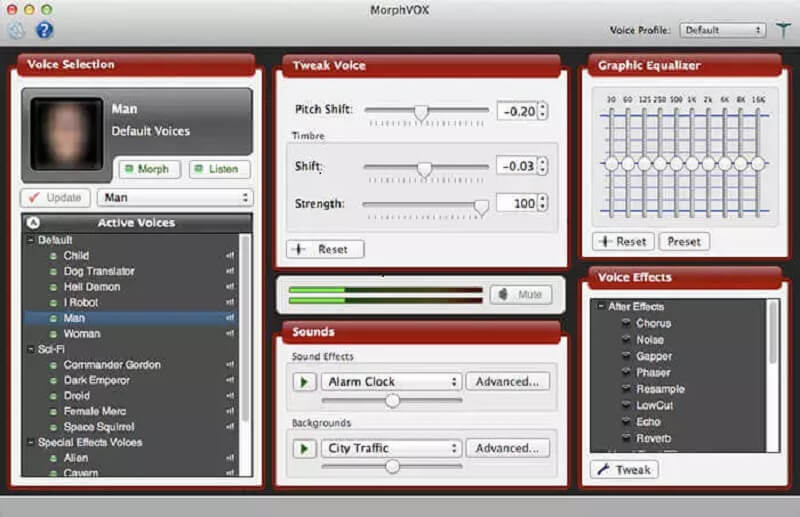 Cons:

It offers a vast selection of voice effects.

The software enables real-time voice changing.

Provides advanced settings to fine-tune voice effects, pitch, and modulation.

It features built-in noise cancellation technology.
Cons:

The software may have a learning curve for some users due to its extensive customization options and settings.
Part 2:How to Get a Star Wars Soundboard?
Are you seeking amazing sound clips to elevate your Star Wars personas? Uncover a vast collection of free sound clips in Star Wars soundboard. Seamlessly integrate these clips into themed soundboards using MagicMic. Dive into a diverse selection of Darth Vader sound clips or find inspiration from the Mandalorian to craft unique and immersive soundboard experiences.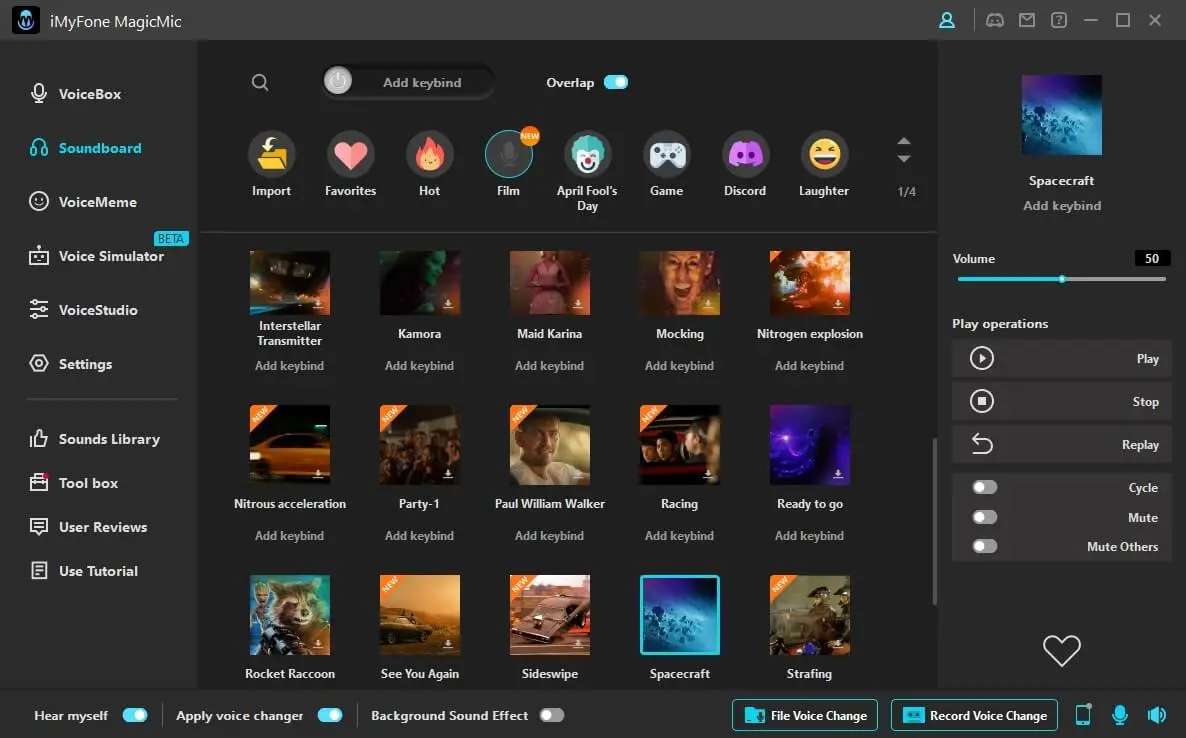 Part 3: FAQs about Star Wars Voice Changer
How does the Star Wars Voice Changer work?
The Star Wars Voice Changer utilizes advanced voice modulation technology to transform your voice into the iconic voices of characters from the Star Wars universe. It applies various effects and adjustments to alter the pitch, tone, and timbre of your voice, allowing you to sound like your favorite Star Wars characters.
Can I use the Star Wars Voice Changer in real-time conversations?
Yes, many Star Wars Voice Changers are designed to work in real-time during conversations. You can use them with voice chat applications, online gaming platforms, or even during phone calls to modify your voice and sound like a Star Wars character while speaking with others.
Are there specific Star Wars character voices available in the Voice Changer?
Yes, most Star Wars Voice Changers offer a selection of specific Star Wars character voices. You can typically find popular character voices such as Darth Vader, Yoda, Luke Skywalker, Princess Leia, and more. These character voices are designed to replicate the unique vocal traits and styles of the Star Wars characters.
Final words
In conclusion, the world of Star Wars comes alive with the transformative power of the Star Wars voice changer. With this cutting-edge technology, users can easily modify their voices to resemble iconic characters, creating an immersive experience.
Combined with the ability to integrate these voices into personalized Star Wars soundboards, iMyFone MagicMic offers an incredible opportunity to unleash creativity and bring the magic of the Star Wars universe to life.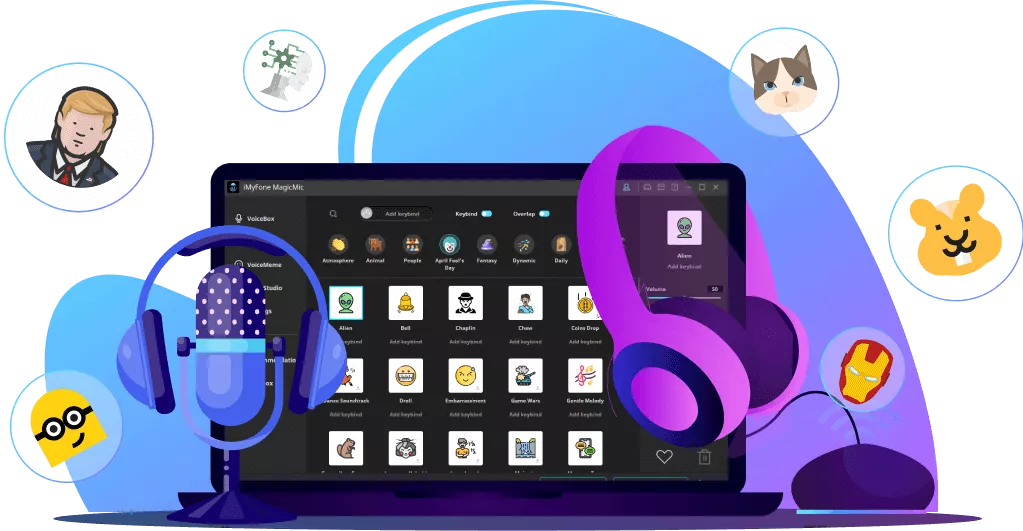 125+ Voice effects for one-click voice changing in real-time.
Huge library with 400+ Voice Effects and 150+ Voice Memes.
Sound emulator in games, live, chatting, online classes, and more.
Voice recording and audio voice changing is supported.
Voice studio lets you create any voice you like.