April Fool's Day is approaching, and you might be planning to prank your friends over text, but it is important to find the funniest pranks, or they won't even have the slightest impact. We are here to serve you some Best April fool pranks over text for 2023.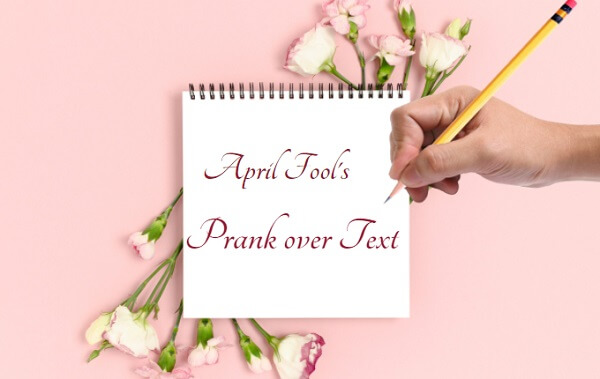 Text pranks are slightly harder to pull off as compared to physical pranks, but that does not mean you cannot totally take your friend off guard in text and then play a prank sound effect to make things better. Want to know more about it? Keep reading.
Part 1: Best Prank Idea: Use Voice Changer on April Fool's Day
iMyFone Magicmic [Editor's Choice]
There is no better idea than pranking your friends on the text and then sending them funny voice effects for making things funnier. Using voice changer software after you have sent a text would make your friends embarrassed and surprised at the same time in a very harmless way.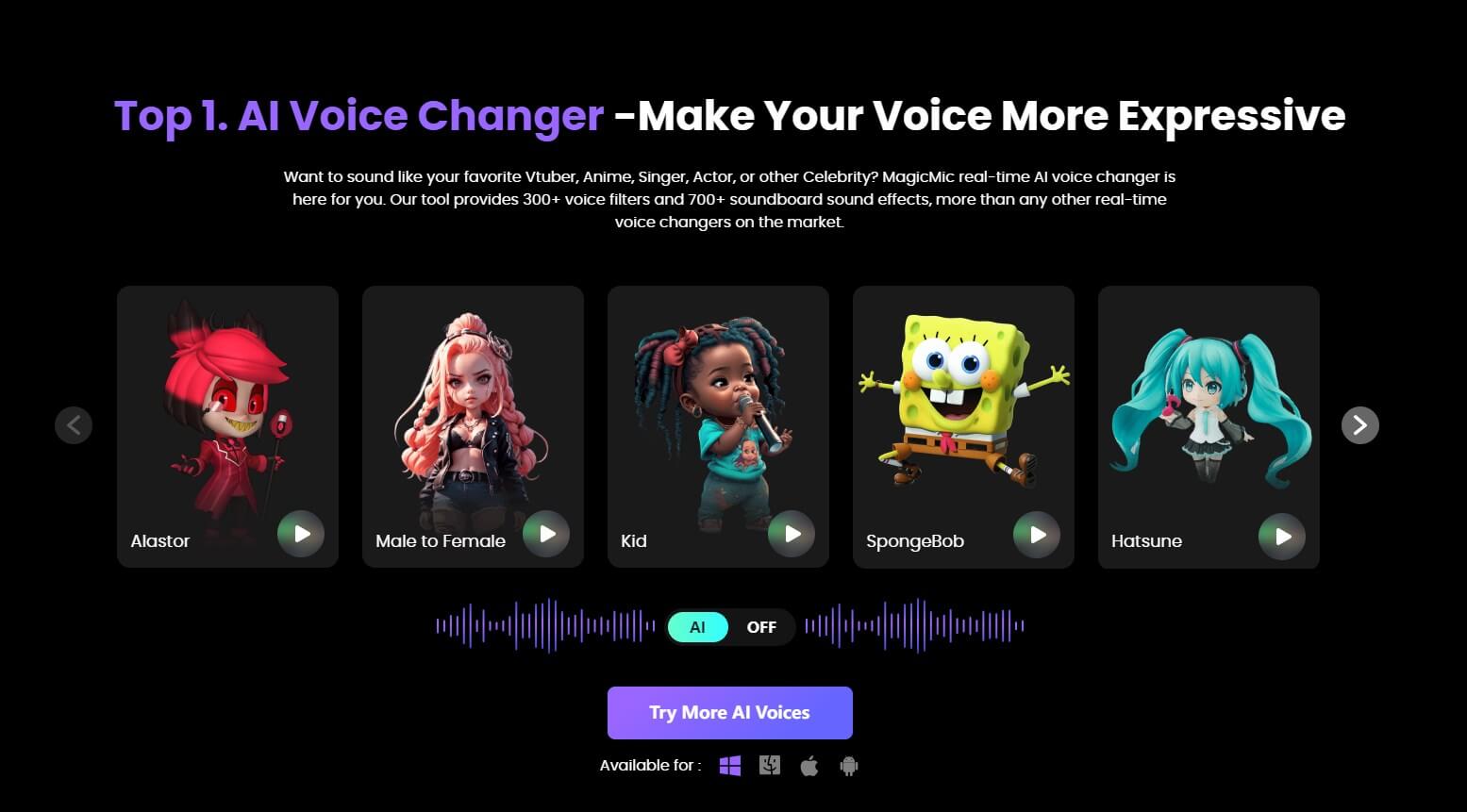 So, the best voice changer software out there is iMyFone MagicMic, which literally has so many features and benefits that you won't even imagine. It is not like the regular voice changers and offers some extra things to make it even easier for you.
Support Systems
It should be noted that MagicMic is software that you can install on your PC quite easily, and the best thing about it is that you can use it on both Mac as well as Windows.
Moreover, it does not take up a lot of space on your PC, which makes it really easy for you to install and keep using without the constant problem of lagging.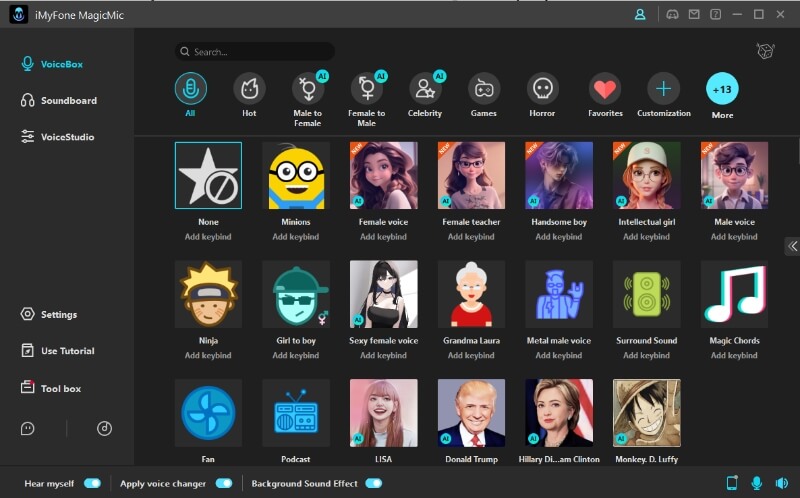 Features:
This tool also provides you with 600+ gorgeous voice effects, 400+ voice meme, and all kinds of soundboards that you can use to prank your friends.

It supports file voice change and record voice change.

It allows you to customize your own voice with voice studio feature and DIY sound function.

Has a random selection dice for voice filters choosing

Hotkey control for voice effects is supported

With just a few seconds, this application for changing voices can be linked to almost all well-known online games to alter your voice during calls, such as Zoom, Discord, and others,

It is available on Windows and Mac.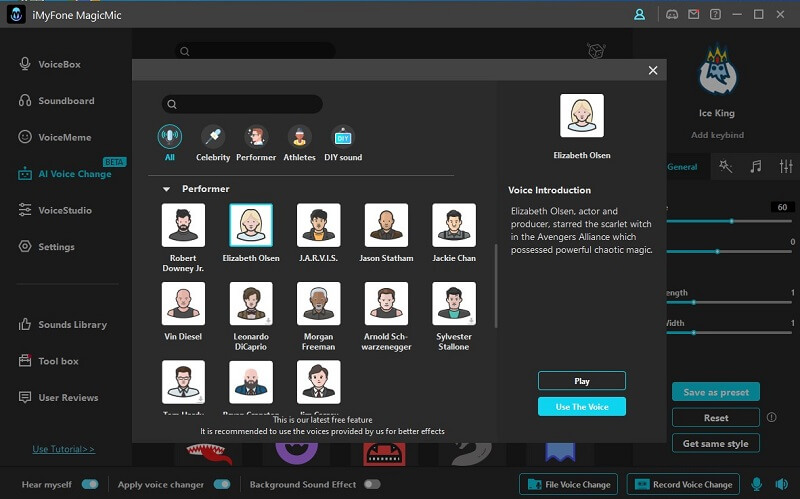 New AI voice clone feature can make you sound like a lot of celebrities,such as Joe biden, Donald Trump and Elon Musk,etc.
Ideas to Make Prank with MagicMic
There are a whole load of ideas for pulling a prank on your friends or siblings while using MagicMic, and even though all the pranks are pretty subtle and harmless, you are going to have a lot of fun.
Idea 1:
The most harmless yet hilarious prank is when you are on online class,video call,or online meeting,you can play various fart sounds via MagicMic,and moreover,you can blame it to others.Then,there will be a crazy fart guys!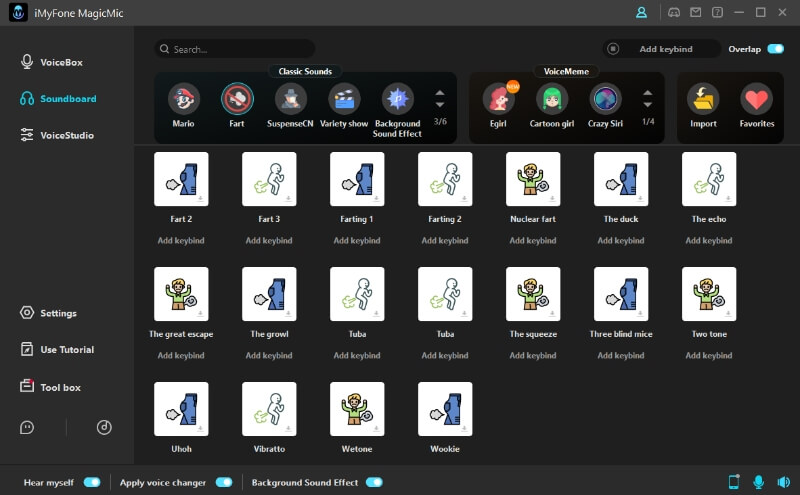 Idea 2:
Change your gender. Yes,you can call your friend on skype or other chatting platforms with MagicMic voice changer,using male to female or man's voice filters,which is surely confused your friend.
Idea 3:
You can tell jokes with MagicMic in-build voice filters. I think it will surely make your jokes funnier.Moreover,you can play various sound effects,like laugh track,bonk,scream sound effects and so on which will definitely make your jokes vivid and funny.
Prank Your Friends - Video Guide About MagicMic AI Voice Changer
10 Good April Fools Pranks For Kids to Prank!
Text pranks are the coolest things, but only if you know how to pull them off effortlessly. So, we have got some pretty good April fool pranks over text for you.
1. The Suspense
The biggest prank is to create a situation of utter tension and suspense and just tell your friend that you know something about them. Then, let it be and switch off your phone or turn off your Wifi for a while.
Check it after an hour, and you will have more than 20 text messages for sure. Just write that you did not expect it from them and they disappear again. You can continue with such suspenseful texts, and your friend will literally flip out, trust us.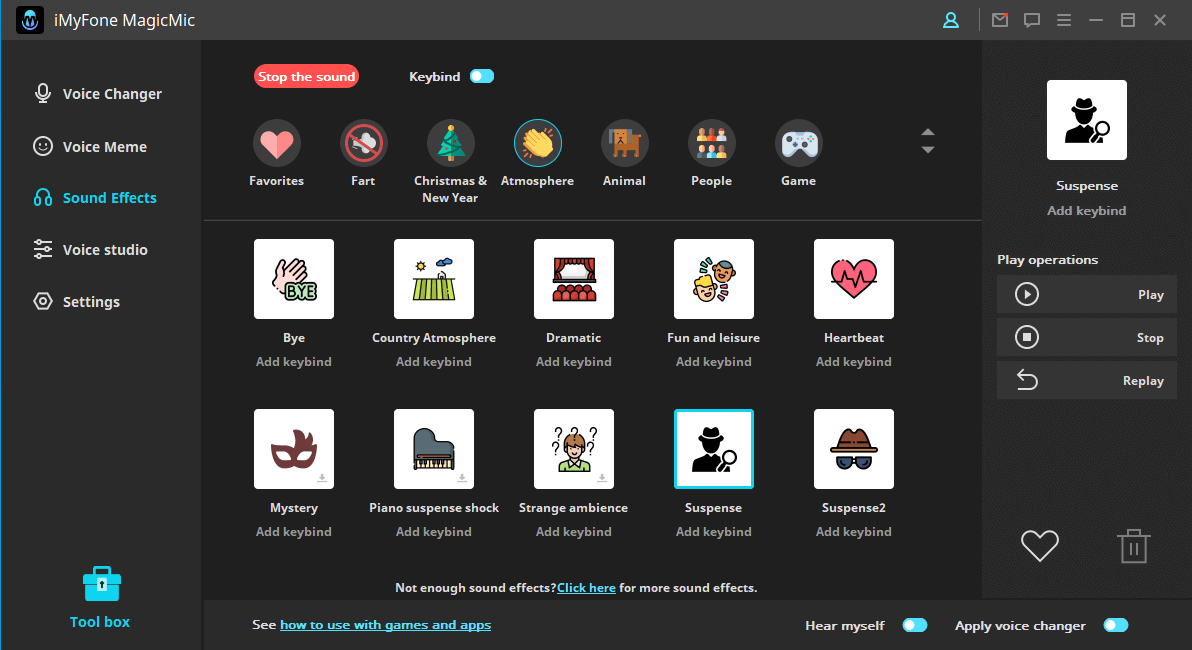 2. The News
Some people like to gossip a lot. And if you have such friends, this is the best prank for them. Just text them that you have very big news and something really interesting is going to happen and send them a link.
It is even better if you decide to prank your friend in the middle of the night as it will have more impact. So, the link will either be the photo of a scary ghost or the picture of Pete Davidson dancing and in either way; they will be pretty shocked.
3. The Replacement
If your friend is an iPhone user, things get particularly interesting because there is a feature in the iPhone to replace certain words. So, you can replace some commonly used words with anything they like.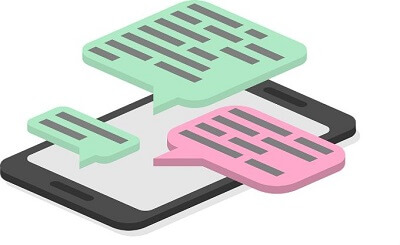 And if they are not familiar with the concept of text replacer, they are never going to figure it out either, and until you tell them that it is a prank, they might stay confused.
4. The Cat Prank
Currently, one of the few most popular April fools text pranks are the cat pranks. Ask your friends what their favorite animal is and then just keep on sending them one fact about cats every hour. Don't tell them that it is you and see how they react.
Most people get annoyed by constant texts, and it is going to be a pretty good prank when your friend finds out that it was you, annoying them all along.
5.The Kidnapping
You can text your friends from your number that you are kidnapped, and the kidnapper needs 10 bags of diapers as a ransom. It is going to be pretty interesting if you make it look more realistic.
You can also top it off with a few voice notes, telling them your situation but make sure that they don't call the police, or things might escalate.
6.The Bald Prank
Tell your boyfriend that you have cut your hair, like all of them. It might come as a shock to them, and their response will be priceless. Just see how they react, and if they ask for some proof, you can even use a bald filter from Snapchat.
Do not tell them that it is a prank for a few hours, and keep telling them how great you feel after chopping off all your hair. You are going to love their reaction totally.
7.The Ghost Prank
For this prank, you and your friend need to be in the same room. Also, it is better if the time is of the night because it just adds some pizzazz into it. You just have to look very intense and send them a text to see their reaction.
Tell them not to look behind, but you have seen some shadow lurking behind them. Strictly ask them not to look behind and try to look a little scared. They are totally going to freak out, and that is for sure.Also,you can use MagicMic ghost voice effects.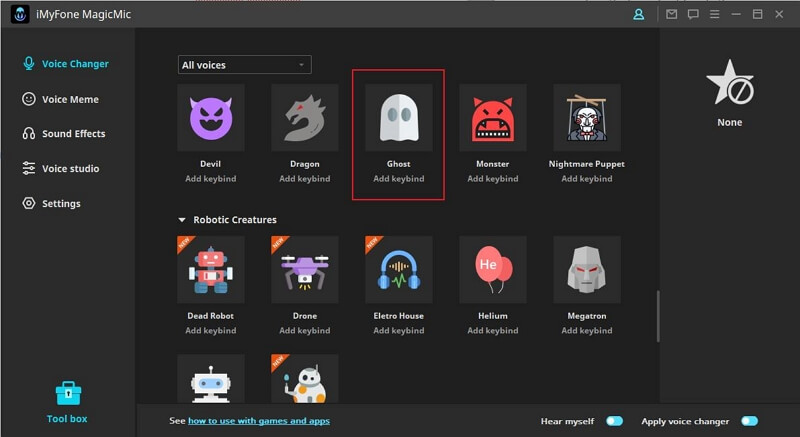 8.The Ex Prank
It is a particular prank for your best friend, and they are going to hate it for sure. Just text them out of nowhere and tell them that you are back with your ex. No matter what they text you next, just do not reply to them and just leave their text messages on seen.
They will try to call you too but let it be for a few hours, and they will surely come over to know the tea. Make sure to top it off with some laugh sound effects when you finally reveal the truth to make it worth it, so make sure to add it to your April fool ideas list.
9.The Angry Text
Text your partner that I asked you to do just one thing. Then send them some angry emojis and wait for their response. Your partner would most probably be caught off guard and would even do some extra tasks to compensate for the mistake they don't even know about.
You can continue this prank for several hours because it is pretty fun and could get you a little extra fun time.
10.The Blind Date
Get a new number that your friend or brother does not have and text them that you are a girl and want to meet them. Set up a proper place for the date and just don't go. Once they are back from the date, drop the bomb of prank on them, and you can also add some interesting sound effects to the situation.
Conclusion
Finding the most interesting text prank is harder, but not when you have so many ideas for April fool pranks over text like above. Also, it is important to stay serious and keep an eye on the emojis you are using because one wrong emoji could throw the whole prank off.
Also, if you top the prank off with some interesting voice effects, things would get even better. For sound effects, you could use MagicMic, which is the finest voice changer software with the best sound effects.