Voicemod is a one-of-a-kind text to song generator that utilizes the power of AI to change the voices and add effects. It has also launched a feature that generates songs when you add text. The advanced AI algorithms read through all of the text you have written and convert it into a song in no time. That is why this AI Voice Changer is now getting famous among songwriters.
If you are here, it means you want to know more about text to song. Here, we will explore how to use AI to change voice on songs, the pros & cons, and its alternative. So, stick to the end.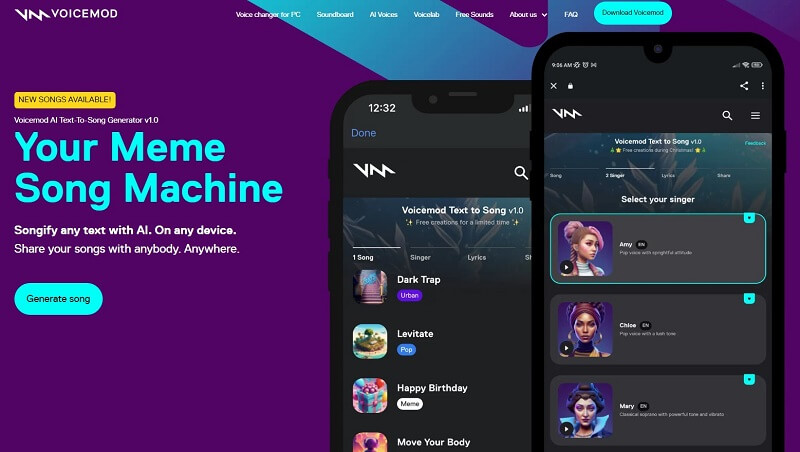 Part 1:How to use AI Text to Song generator in Voicemod?
Voicemod is a high-quality AI voice changer that uses AI to create top-quality sounds and effects. Now, it has offered text-to-song features that have made it easy for songwriters and singers to get to know how their songs sound like. The best part is that it is not that hard to use Voicemod too.
Follow these three steps to use this AI text to speech to generate songs from texts:
Step 1: First, you will have to choose a Song. Voicemod offers only 10, so the choices are limited.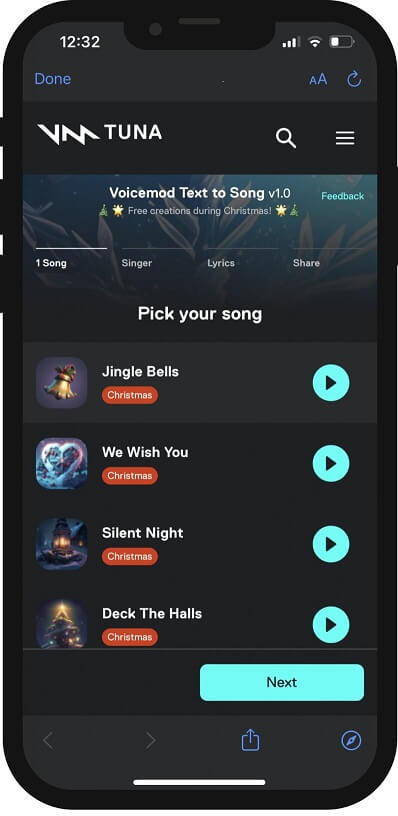 Step 2: Next, you will have to choose a singer. Voicemod offers 7 singing voices. Demo each of them and then decide which voice will suit the song you have written.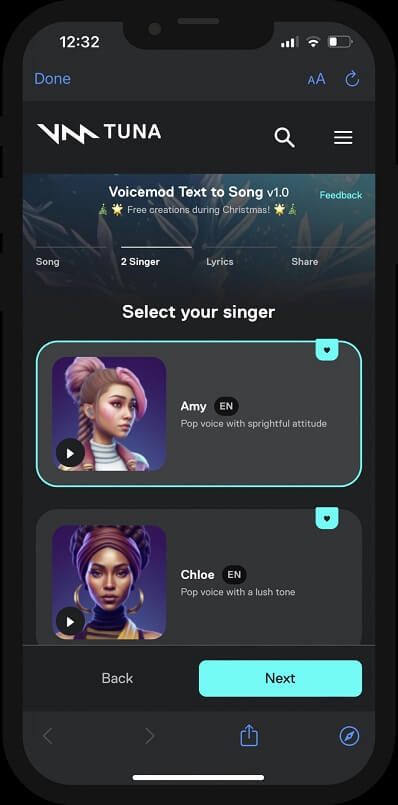 Step 3: Type the text or paste it. The AI algorithm will then transform this text into a song.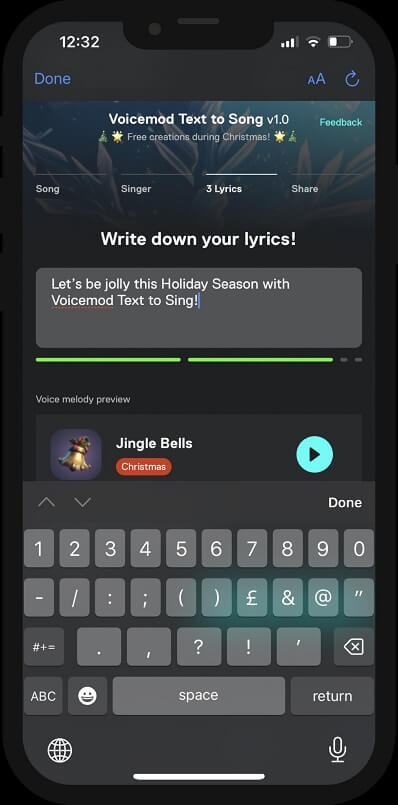 So, it's not that difficult to use voicemod text to song. Now, it's time to know its pros and cons.
Pros:

It's a music meme machine

Uses AI to generate sounds and effects

Also offers voice changing feature

Offers voices of seven singers
Cons:

The interface is a bit tricky to understand for first-time users

Only 10 melodies are available

Sound effects are also limited.
Tips
If you're looking for an alternative to Voicemod, try out MagicMic. It offers a wide range of voice changing options, background noise reduction, and supports popular communication apps like Discord and Skype.
Part 2:The Alternative of Voicemod AI Text to Song Generator - iMyFone MagicMic
We all love to have a wide range of options. But with Voicemod text to song, they seem to be limited, which is why people also look for better alternatives.
Don't worry; I have found one for you.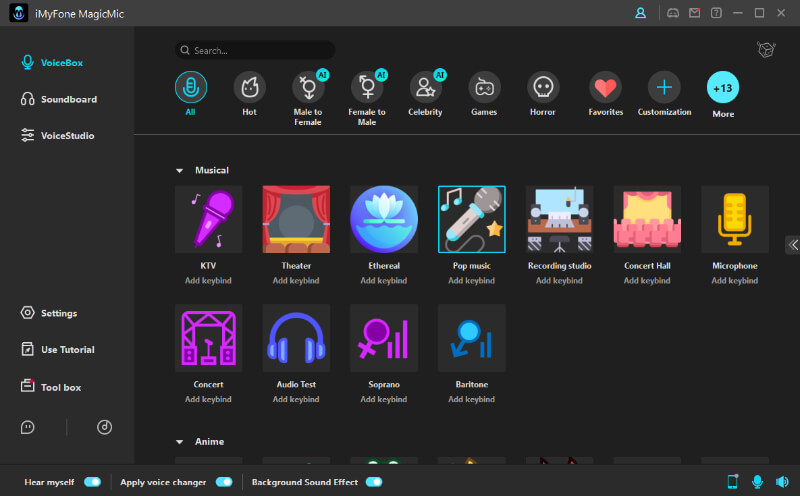 If you want to use an AI song generator that offers more features than Voicemod, then go for MagicMic. It is one of the best AI voice to song voice-changing apps we have today that offers you lots of choices when it comes to voice filters and sound effects.
That's not it. It is super easy to use, too, and those who haven't used any voice changer before can easily use it. Due to these advantages, MagicMic has been featured in more than 200 media outlets.
Key Features of MagicMic AI Song Voice Changer
This app includes 600+ soundboard effects and memes.

There are more than 250 voice filters also included, which you can use in live conversation.

If you love text to song, then you can choose from 200+ voice meme effects.

You can connect MagicMic with online platforms (like Skype, Zoom, Discord, etc.) and play online games (like Fortnite, PUBG, Call of Duty, etc.)

It also offers users to record and edit audio files easily.

You can try it for free.
Pros:

Simple to text to song.

600+ voice filters available

Offers 300+ sound effects

200+ voice memes included

Compatible with both PC and mobile.
Cons:

Relatively new kid on the block
So if you want to use this fantastic AI text to song voice changer, follow these simple steps.
Step 1: Launch iMyFone MagicMic
Step 2: Select the input and output electronics for this fantastic voice generator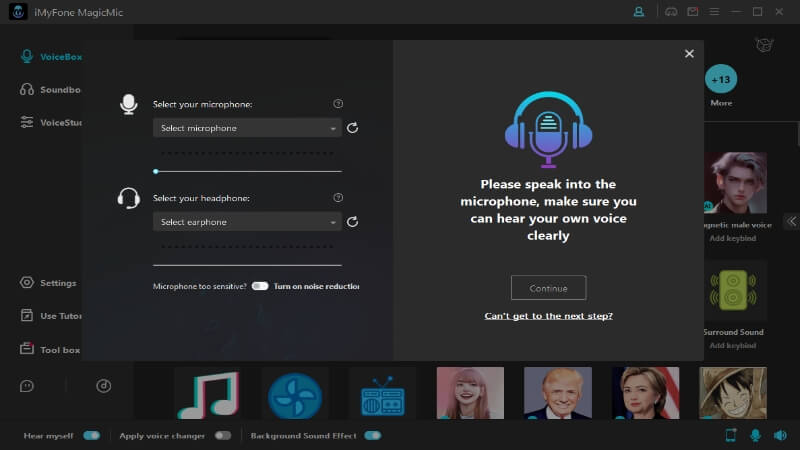 Step 3: Select the Voice-Changing Effect that you ike.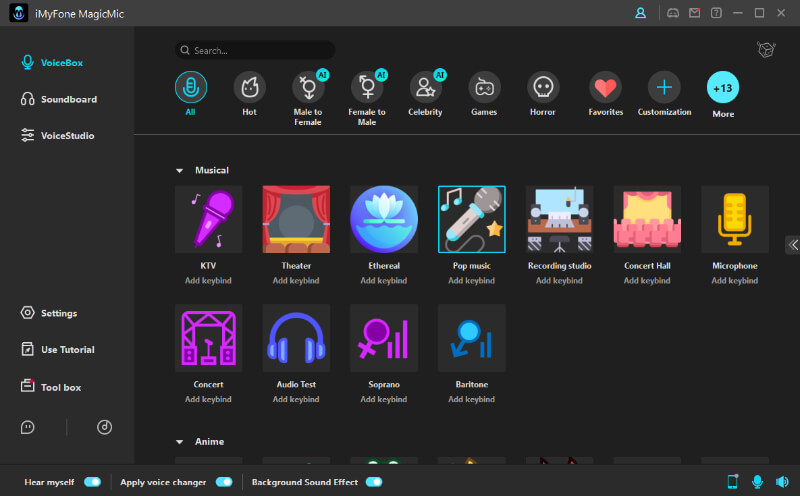 Voice.ai is a cutting-edge AI song voice changer platform that empowers users to transform vocals with unprecedented ease. Offering a diverse library of UGC voices through Voice Universe, this online tool revolutionizes creative expression for gaming and content creation. Experience limitless possibilities with the best AI voice changer, whether in Minecraft, Fortnite, Among Us, or other beloved video games.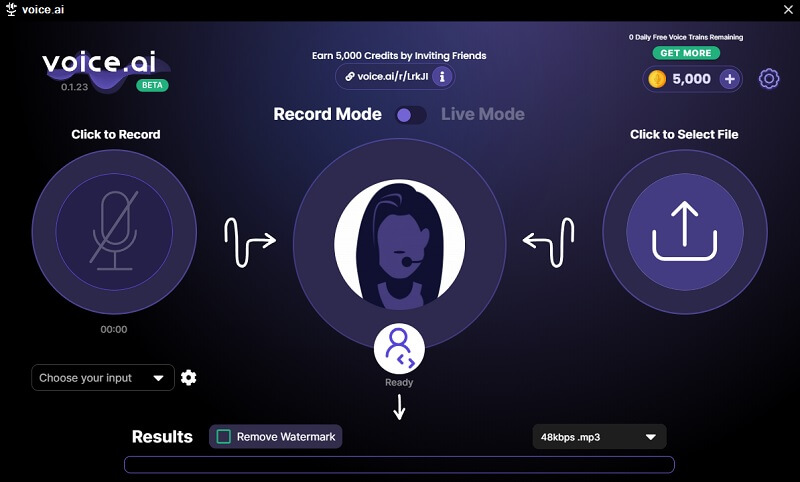 Key Features
Create hilarious cartoon parodies or mimic famous voices for entertaining content.

Advanced AI lets you craft unique voices, from male to female, with endless possibilities.

Craft personalized sound effects and recordings for immersive interactions in chats and games.

Explore a wide range of user-uploaded voices for your creative endeavors.
Soundraw, an innovative AI singing generator, crafts bespoke, royalty-free melodies tailored to your preferences. Shape length, tempo, instruments, and genre, producing original compositions perfect for your endeavors. Although they retain copyright, freely enhance your monetized YouTube content with their tuneful creations.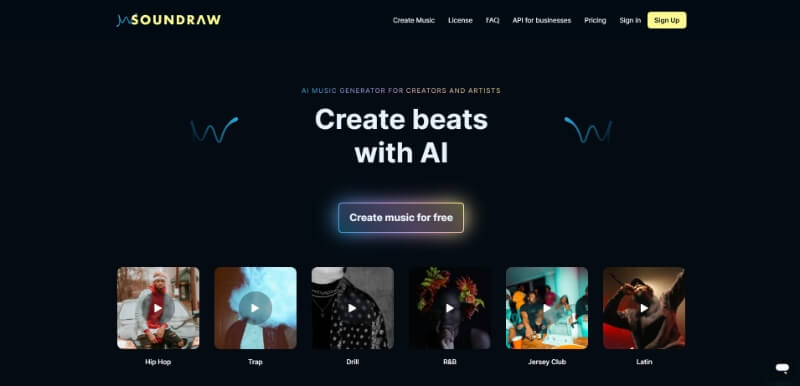 Key Features
Soundraw empowers users to craft personalized, AI-generated music by adjusting various parameters.

Enjoy original compositions without worrying about licensing fees or copyright restrictions.

Create fitting soundtracks for diverse content, from videos to presentations, enhancing their impact.

Utilize Soundraw's music in your monetized YouTube videos, adding a professional touch to your content.
Part 3: Why choose MagicMic?
MagicMic AI voice changer is perhaps the best voice changer you can download because of its top features that are not offered by most of the other apps.
Here's the comparison chart about different factors which will help you in making a decision about choosing MagicMic.
| Product Name | OS | Voice Filters | Voice Effects | voice memes | interface | Price |
| --- | --- | --- | --- | --- | --- | --- |
| iMyFone MagicMic | Mac&Windows | 250+ | 600+ | 200+ | Simple to understand | 9.99$/Quarter,29.99$/Year,49.99$ Lifetime |
| Voicemod | Windows | 65+ | 300+ | Limited | A bit tricky | 12/Quarter,18$/Year,45$ Lifetime |
Part 4: FAQs about AI Song Voice Changer
1.What is an AI song voice changer?
An AI song voice changer is a software or tool that utilizes artificial intelligence to modify and manipulate the vocals in songs. It can change pitch, tempo, add effects, and even synthesize new vocals while preserving the melody and structure of the original song.
2.What can I use an AI song voice changer for?
You can use an AI song voice changer for various purposes, such as remixing songs, creating unique vocal arrangements, adding effects and harmonies to vocals, experimenting with different vocal styles, and even generating new vocals for songs.
3.Can I change the gender of vocals using an AI song voice changer?
Yes, many AI song voice changers offer the option to change the gender of vocals. This can be used to transform male vocals into female vocals and vice versa.
4.Can I use AI song voice changers for live performances?
Some AI song voice changers are designed for real-time processing and can be used for live performances or streaming sessions. These tools allow performers to modify their vocals in real-time as they sing.
Conclusion
All in all, Voicemod is a good AI text to song generator that offers numerous benefits to users. Still, it includes a limited number of melodies and sound effects, so people look for alternatives.
The best alternative for Voicemod text to song is MagicMic AI voice changer.
MagicMic is a top-quality AI song voice changer that includes a wide range of real-sounding filters and effects. You can record and edit the audio on the app, or you can connect it with different online chatting gaming platforms and prank others with different voices.
So, go for MagicMic and have fun changing voices!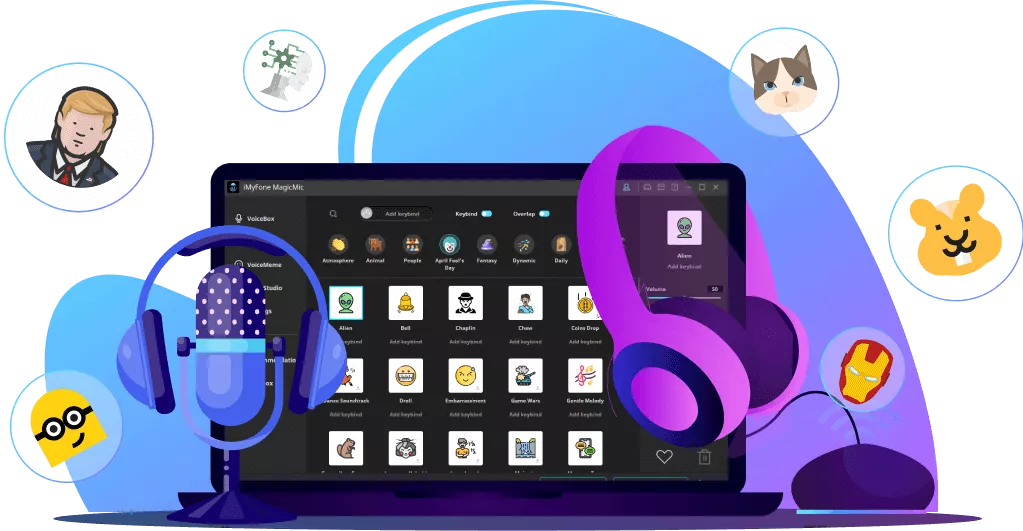 250+ Voice filters for one-click voice changing in real-time.
Huge library with 600+ Voice Effects and 200+ Voice Memes.
Sound emulator in games, live, chatting, online classes, and more.
Voice recording and audio voice changing is supported.
Voice studio lets you create any voice you like.