Voicemod is a one-of-a-kind voice changer that utilizes the power of AI to change the voices and add effects. It has also launched a feature that generates songs when you add text. The advanced AI algorithms read through all of the text you have written and convert it into a song in no time. That is why this AI Voice Changer is now getting famous among songwriters.
If you are here, it means you want to know more about it. Here, I am exploring how to use it, the pros & cons, and its alternative. So, stick to the end.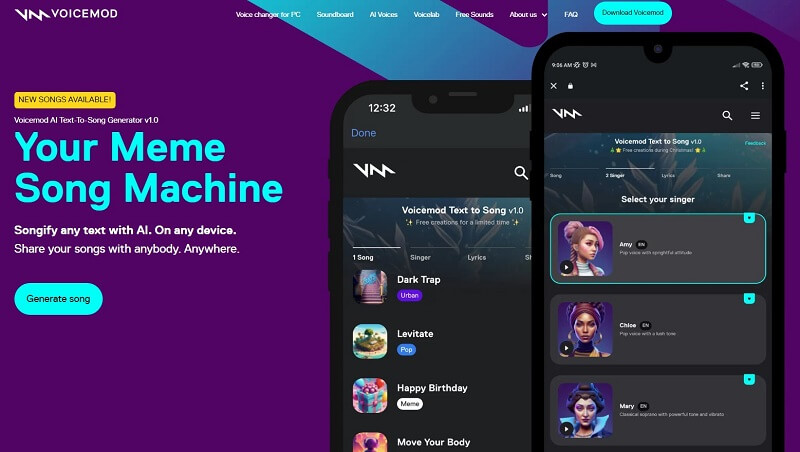 Part 1:How to use AI Text to Song Voice Changer in Voicemod?
Voicemod is a high-quality AI voice changer that uses AI to create top-quality sounds and effects. Now, it has offered text-to-song features that have made it easy for songwriters and singers to get to know how their songs sound like. The best part is that it is not that hard to use Voicemod too.
Follow these three steps to use this Voice Changer AI to generate songs from texts:
Step 1: First, you will have to choose a melody. Voicemod offers only 10, so the choices are limited.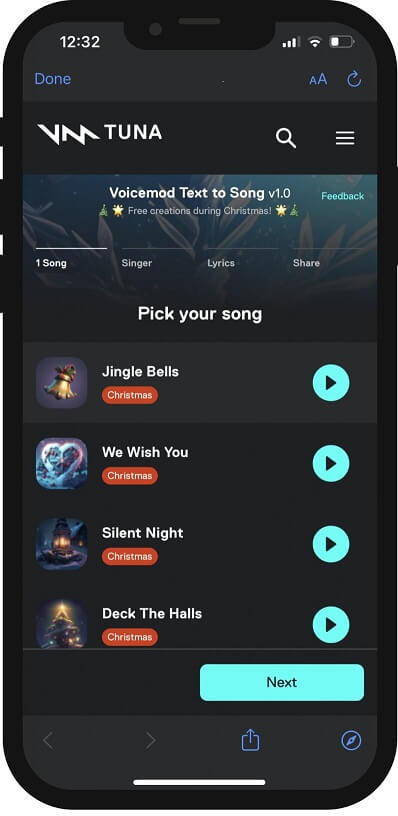 Step 2: Next, you will have to choose a singer. Voicemod offers 7 singing voices. Demo each of them and then decide which voice will suit the song you have written.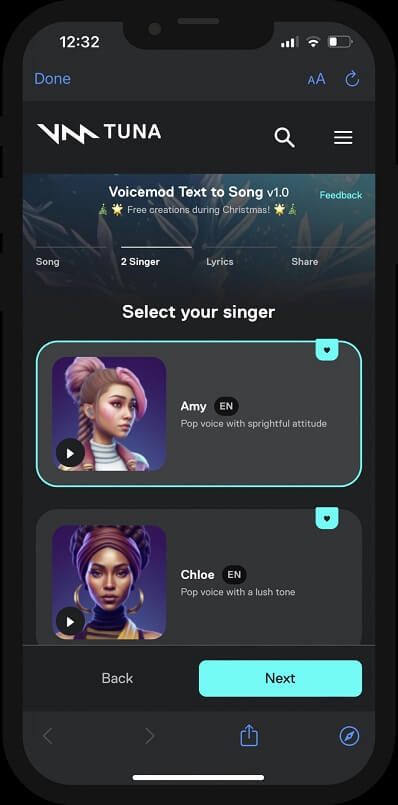 Step 3: Type the text or paste it. The AI algorithm will then transform this text into a song.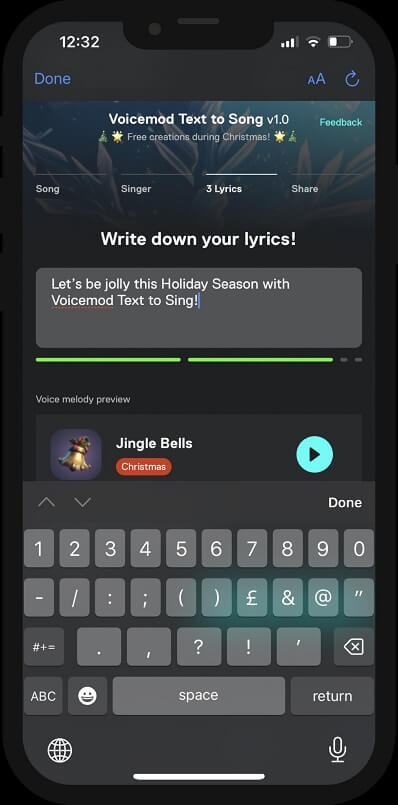 So, it's not that difficult to use this AI Voice Generator. Now, it's time to know its pros and cons.
Pros:

It's a music meme machine

Uses AI to generate sounds and effects

Also offers voice changing feature

Offers voices of seven singers
Cons:

The interface is a bit tricky to understand for first-time users

Only 10 melodies are available

Sound effects are also limited.
Part 2:The Alternative of Voicemod - iMyFone MagicMic
We all love to have a wide range of options. But with Voicemod, they seem to be limited, which is why people also look for better alternatives.
Don't worry; I have found one for you.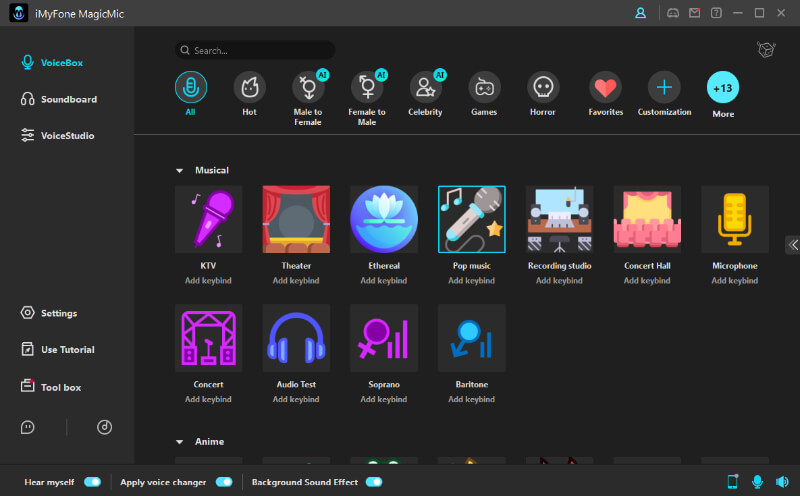 If you want to use a voice-changing app that offers more features than Voicemod, then go for MagicMic. It is one of the best voice-changing apps we have today that offers you lots of choices when it comes to voice filters and sound effects.
That's not it. It is super easy to use, too, and those who haven't used any voice changer before can easily use it. Due to these advantages, MagicMic has been featured in more than 200 media outlets.
Key Features of MagicMic Voice Changer
It includes more than 100 voice filters to choose from.

There are also more than 300 sound effects listed on MagicMic.

If you love making memes, then you can choose from 150+ voice meme effects.

You can connect MagicMic with online platforms (like Skype, Zoom, Discord, etc.) and play online games (like Fortnite, PUBG, Call of Duty, etc.)

It also offers users to record and edit audio files easily.

You can try it for free.
Pros:

Simple to use App

100+ voice filters available

Offers 300+ sound effects

150+ voice memes included

Compatible with both Android and iOS.
Cons:

Relatively new kid on the block
So if you want to use this fantastic AI voice changer, follow these simple steps.
Step 1: Launch iMyFone MagicMic
Step 2: Select the input and output electronics for this fantastic voice generator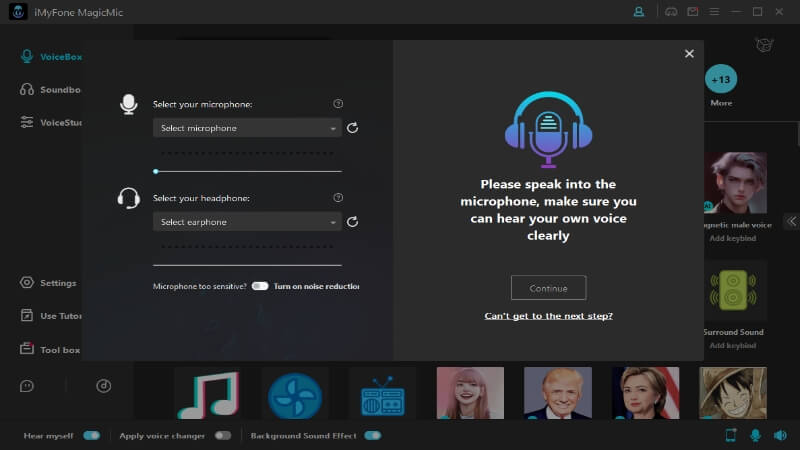 Step 3: Select the Voice-Changing Effect that you ike.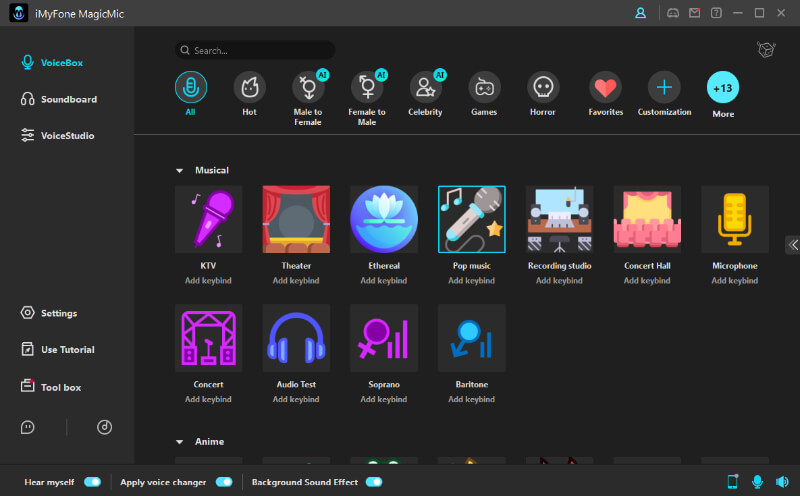 Part 3: Why choose MagicMic?
iMyFone MagicMic is perhaps the best voice changer you can download because of its top features that are not offered by most of the other apps.
Here's the comparison chart about different factors which will help you in making a decision about choosing MagicMic.
| Product Name | OS | Voice Filters | Voice Effects | voice memes | interface | Price |
| --- | --- | --- | --- | --- | --- | --- |
| iMyFone MagicMic | Mac&Windows | 100+ | 300+ | 150+ | Simple to understand | 9.95$/Quarter,19.95$/Year,39.95$ Lifetime |
| Voicemod | Windows | 65+ | 300+ | Limited | A bit tricky | 12/Quarter,18$/Year,45$ Lifetime |
Conclusion
All in all, Voicemod is a good AI voice changer that offers numerous benefits to users. Still, it includes a limited number of melodies and sound effects, so people look for alternatives.
The best alternative for Voicemod is iMyFone MagicMic.
MagicMic is a top-quality voice changer that includes a wide range of real-sounding filters and effects. You can record and edit the audio on the app, or you can connect it with different online chatting & gaming platforms and prank others with different voices.
So, go for MagicMic and have fun changing voices!