Elon Musk is one of the most influential and controversial figures in the tech industry. His innovative ideas and larger-than-life personality have made him a popular subject of internet memes and parodies. Now, with the Elon Musk AI voice changer, you can add a touch of humor to your content by mimicking his distinct voice and tone.
Whether you're creating a funny video, streaming games, or making prank calls, AI voice changer allows you to seamlessly transform your voice into that of the owner and CEO of twitter - Elon Musk . In this article, we will explore the best Elon Musk voice changer & memes available online.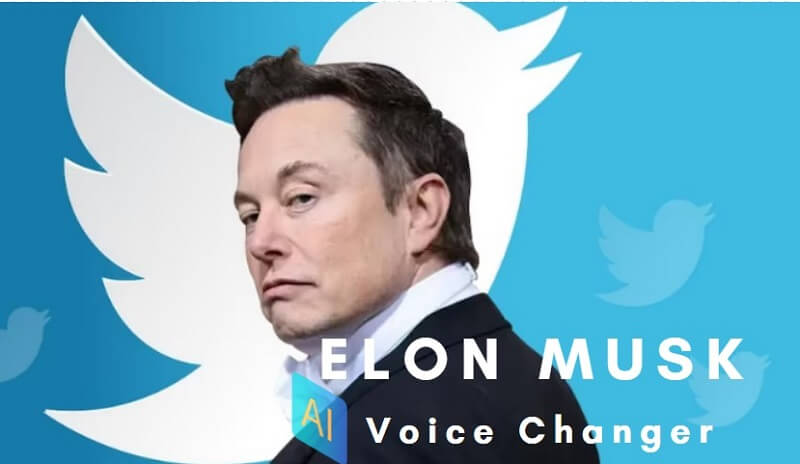 Part 1: Who is Elon Musk? How Many Kids Does Elon Musk Have?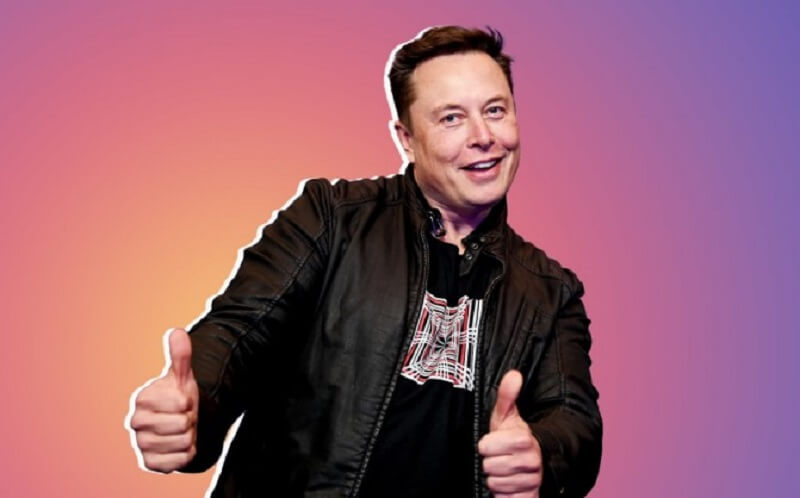 Elon Musk is a well-known entrepreneur, inventor, and CEO of several companies, including SpaceX, Tesla, Neuralink, and The Boring Company. He was born in South Africa in 1971 and later moved to the United States, where he co-founded companies such as Zip2, PayPal, and Tesla.
Musk is known for his ambitious goals, including colonizing Mars, creating self-driving cars, and connecting human brains directly to computers. He has five children, including a set of twins and triplets, with his ex-wife, Talulah Riley.
Part 2: Elon Musk Voice Changer: Get Elon Musk AI Voice Immediately!
Getting Elon Musk AI voice changer is easy and just one click on the button below. With MagicMic Elon Musk AI voice changer, you can get Elon Musk AI voice in real time!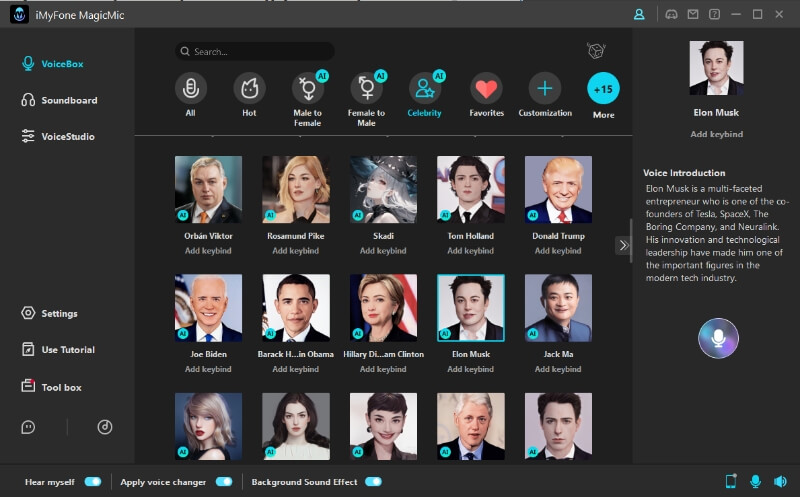 1) MagicMic Elon Musk AI Voice Changer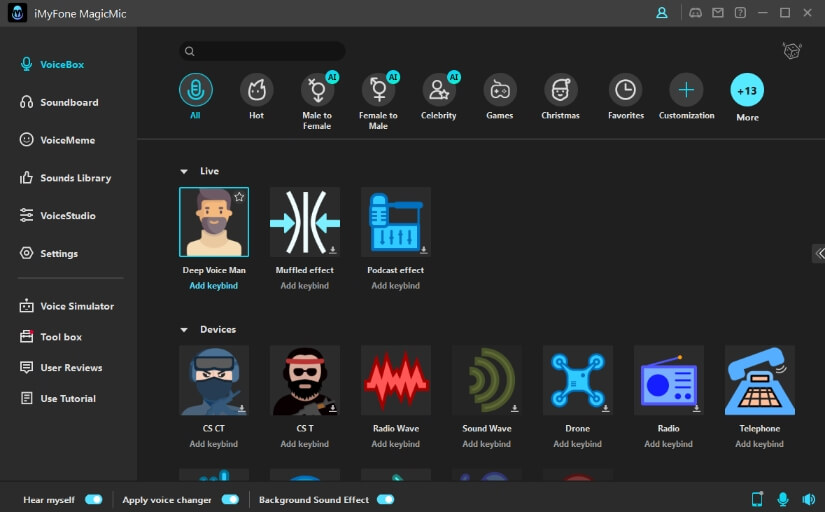 Key features of MagicMic Elon Musk voice changer
With over 400 sound effects, 150 voice memes, and 120 voice filters, this application provides ample resources for those seeking to prank and tease others.

You can use it to sound like Joe Biden , Donald Trump or other celebrities.

Here, you can either record your audio or upload a file and start adding effects.

Easy to use and no ads.

Connecting to nearly every popular online game within seconds, this voice-changing app allows you to alter your voice during calls with ease.

You can also use MagicMic with chatting apps like Zoom, Discord, etc.

This app is accessible on both Windows and Mac operating systems.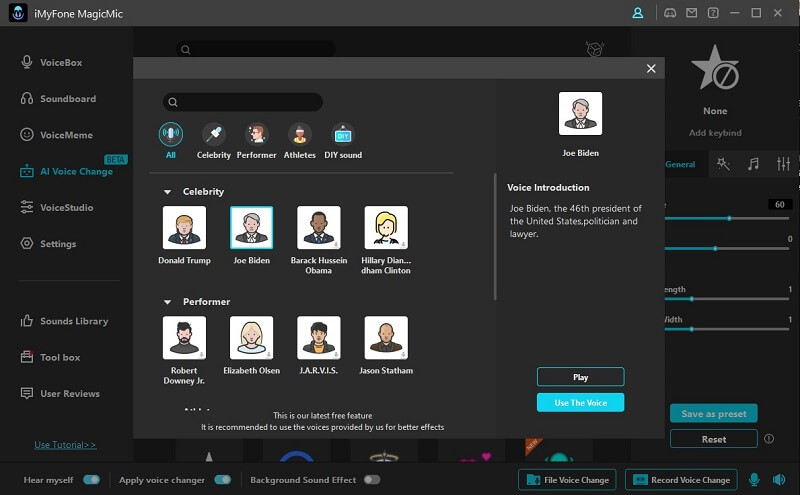 MagicMic AI voice changer provides users with a range of options, including not only the Elon Musk AI voice but also those of Donald Trump, Obama , Hillary, renowned basketball players like Michael Jordan , LeBron James, and other celebrity AI voices to select from.
Video Guide About MagicMic Elon Musk AI Voice Changer
Part 3: Best Elon Musk Meme: Add Humor to Your Online Content!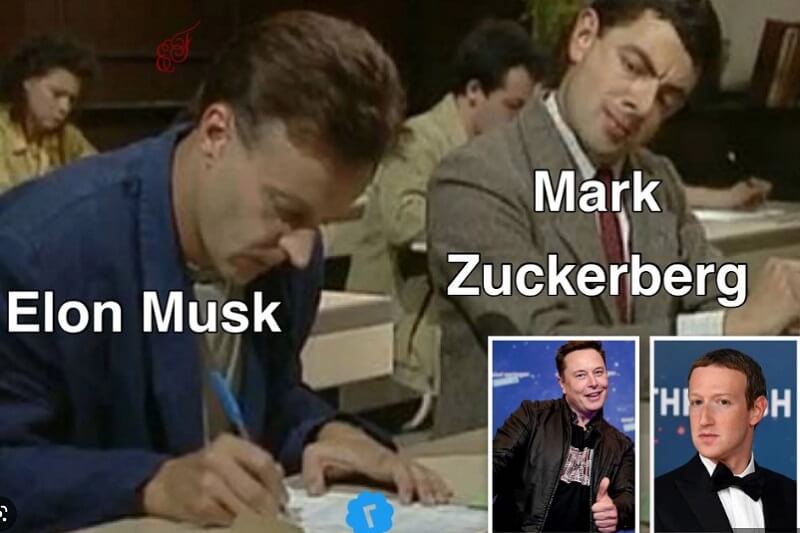 Elon Musk is known for his innovative ideas and bold personality, making him a popular subject for memes and online humor. The best Elon Musk meme add a humorous twist to his iconic quotes, images, and actions, making them entertaining for audiences of all ages.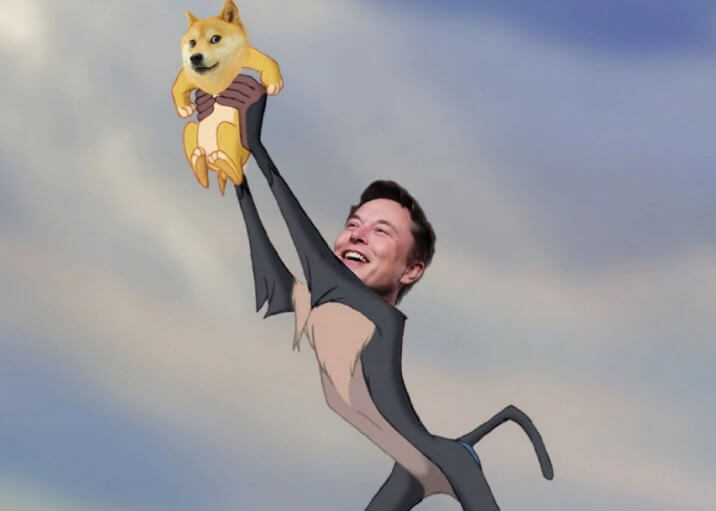 By incorporating these memes into your online content, you can add an element of humor and relatability that can resonate with viewers and followers. From poking fun at his tweets to creating mashups of his speeches and songs, the possibilities are endless with Elon Musk memes. So why not join the trend and add some humor to your online presence with the best Elon Musk memes?
Final words
Why not explore the capabilities of MagicMic Elon Musk voice changer and discover how it can elevate your creative expression? With its user-friendly interface and convincing voice modification features, this tool has gained popularity in a variety of contexts, from adding humor to videos to transforming your voice during games and calls.
Give it a try and experience the fun and uniqueness of having Elon Musk's AI voice at your fingertips.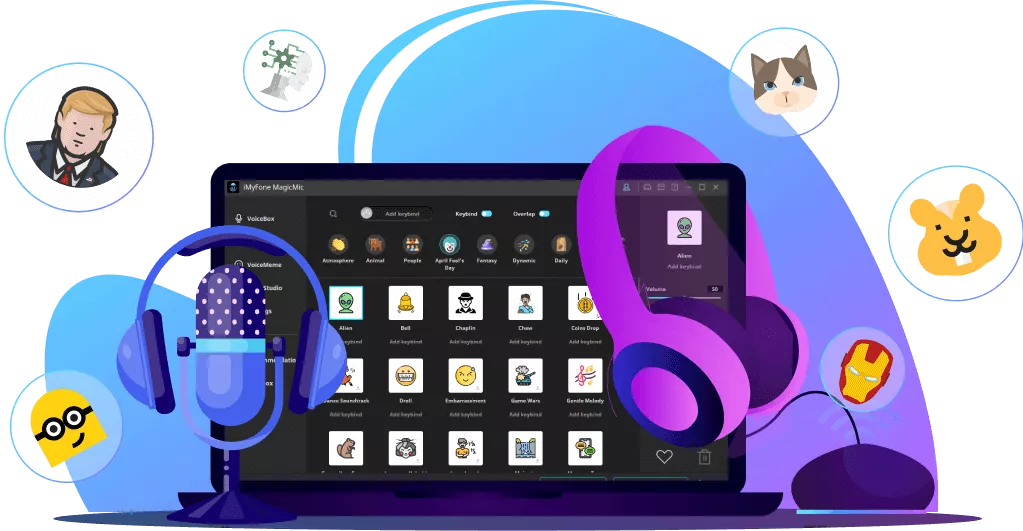 125+ Voice effects for one-click voice changing in real-time.
Huge library with 400+ Voice Effects and 150+ Voice Memes.
Sound emulator in games, live, chatting, online classes, and more.
Voice recording and audio voice changing is supported.
Voice studio lets you create any voice you like.