Everyone at some stage would have loved to use interesting sound effects in the mid of an online game or call. Many people opt to play the sound effects to prank others, while some aim to scare their friends.
Similarly, you can use demon sounds to scare anyone. These are several demon voice changers with pretty horrific sound effects that make anybody uncomfortable.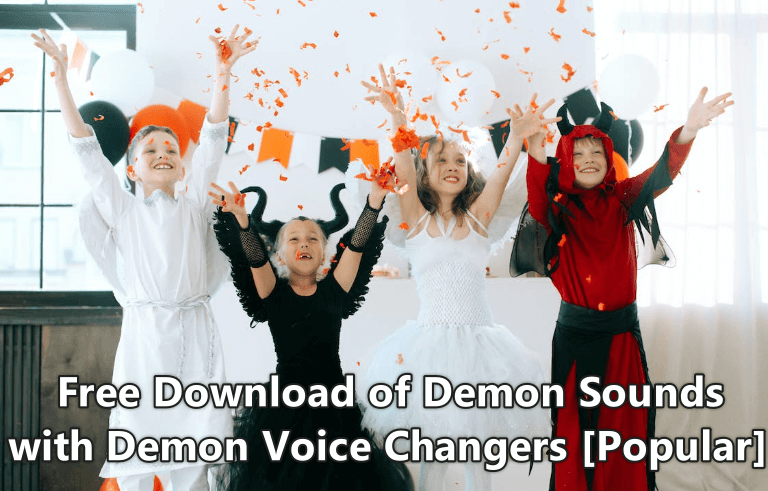 If you also want to explore terrific demon voice changers, you can follow this guide as we're going to explore the best sound effects website to serve your purpose.Let us start it.
Part 1: Best Voice Changer with Demon Sounds Effects [Editor's Choice]
If you're looking to download demon voice effects, you must consider consulting iMyFone MagicMic. It is a truly mesmerizing voice changer that explores 200+ brilliant sound effects followed by 48+ voice-changing options.
MagicMic comes with an easy user interface and is updated frequently to mesmerize your experience.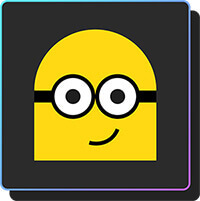 New Functions:
Voice Meme Import Files:

It allows you to import your recorded or downloaded sound effects to MagicMic's library. After importing, you can use those sound effects in real-time.

Voice Studio:

Using the Voice Studio feature of MagicMic, you can customize your voice and make it perfect and special.

Voice Changer Voice Setting:

It allows you to change the voice effect's pitch,base and so on.

Voice Changing Effects Search:

With this feature, you've got the privilege to search for your favorite sound by using the voice-changing filter.
Part 2: 5 Best Sites for Demon Sounds Download
With Voicy, you've got the luxury of downloading sound effects in over 100 categories. It is a fascinating soundboard website that allows you to access tons of brilliant sound effects with minimal effort. Moreover, it also offers you 30+ trendy demon sounds.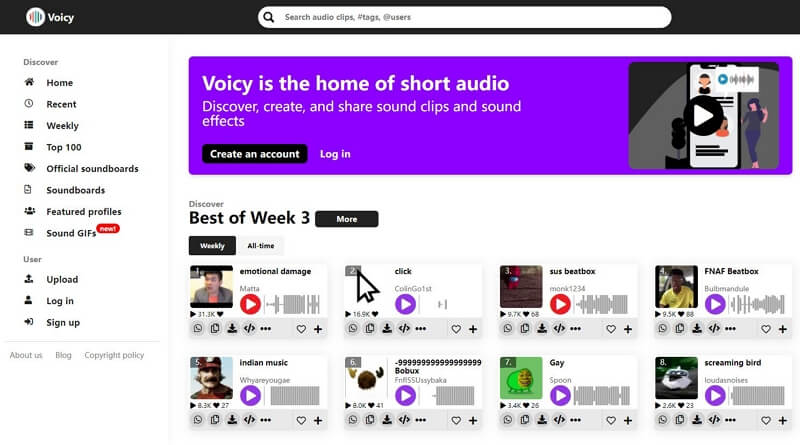 SoundBible is truly a mesmerizing website if you're looking to download demon voice effects. It comes with an easy user interface, meaning you won't find it hard to access the brilliant sound effects from here. Moreover, all the sound effects you'll download from here fall in the Royalty-free sound category.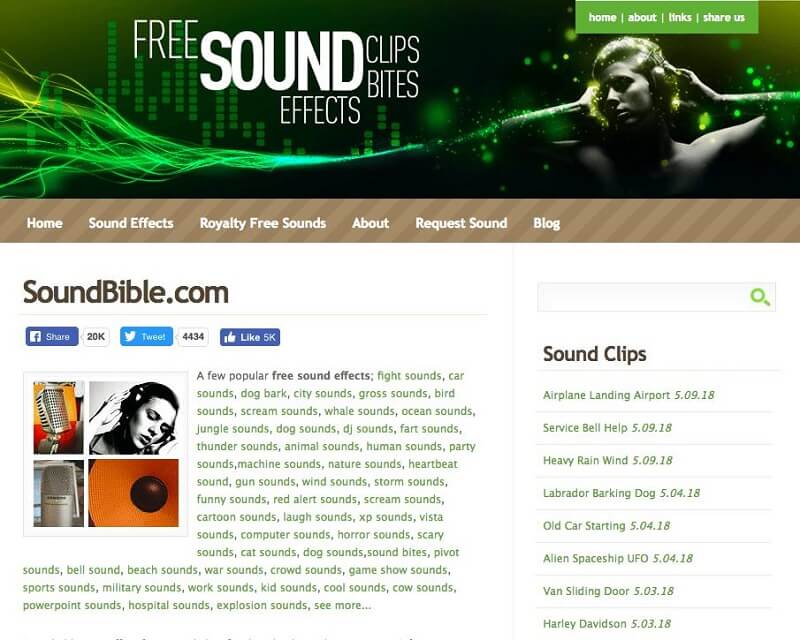 If you're to search for an elegant sound effects website, Quick Sounds can be the right answer. How this website shapes up is truly remarkable.It comes with several sound effects categories, meaning you'll only need to select the category to download sound effects.

The thing that stands out for Pond5 is that it offers you quality sound effects. By visiting the website, you've got the opportunity to explore 100+ demon sound effects. However, you'll need to sign up by paying the premium fee.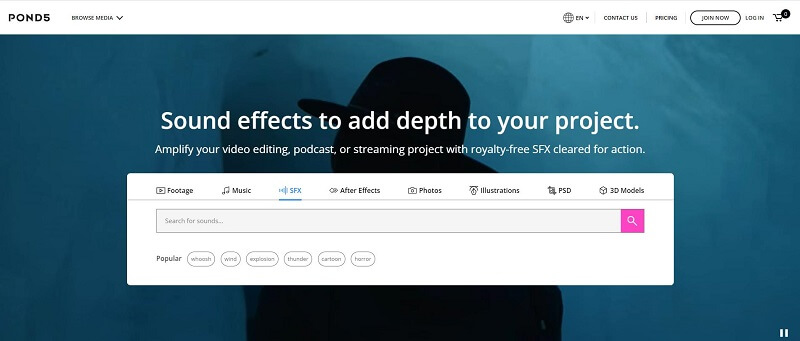 Price:
Starts from less than 27 dollars, and you'll need to pay 99 dollars for a lifetime subscription.
Dreamstime allows you to play and download 420 demon sound effects. Surprisingly, all the sound effects you'll download from here come in the Royalty-free music category, as you can use them for multiple purposes.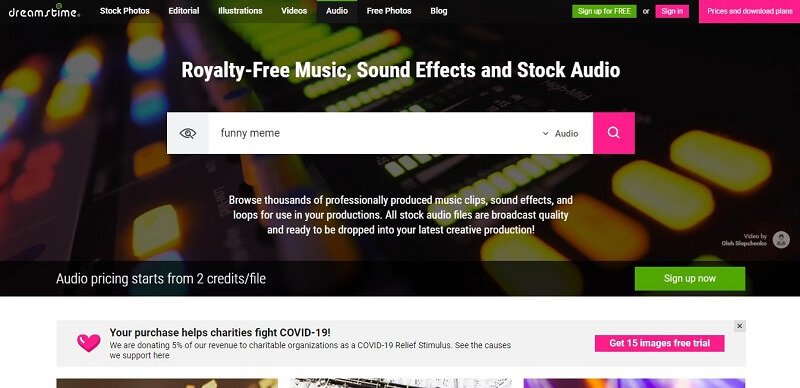 Part 3: Where Can We Use Demons Sounds
Everyone nowadays loves using demon sound effects in real-time. Here's the list of scenarios in which these sounds can be played using MagicMic.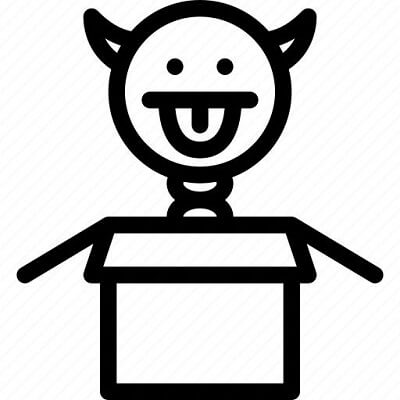 Idea#1:
When playing the PUBG game, if you feel that the enemy is heading towards you and you have not got anything for your protection, you can play the demon voices to frighten your enemy make him think like someone is approaching him.
Idea#2:
You can play the scary demon voices during live streaming in Twitch or Streamlabs to engage your audience.
Idea#3:
You can prank your friends by playing demon music effects in the middle of a Skype call and make them feel like something crazy is going to happen.
Idea#4:
Due to Covid, you might have to join the class via Zoom. What you could do to prank your classmates is to play demon scary sound effects in the mid of a class to make them feel scared.
Conclusion
By visiting the websites you'll find above, you can use demon sounds in various gaming and chatting platforms in real-time. All the websites have been a massive success and offer you outstanding sound quality .
However, the best option to play demon sounds MP3 has to be MagicMic. Using this voice changer, you don't need to do much.
Instead, you can easily use your
preferred sound effects
during live steaming or call. It is a fantastic tool that allows you to change your voice with minimal effort completely.