Are you intrigued by the enigmatic charisma of Albert Wesker's voice? Are you searching for ways to infuse that commanding resonance into your own recordings or online presentations? Look no further, as we embark on a journey into the realm of Albert Wesker AI voice technology.
In this article, we'll dive into the fascinating world of Albert Wesker AI voice generator and Wesker voice changer, exploring how you can effortlessly adopt the distinctive voice of this iconic character. Continue reading!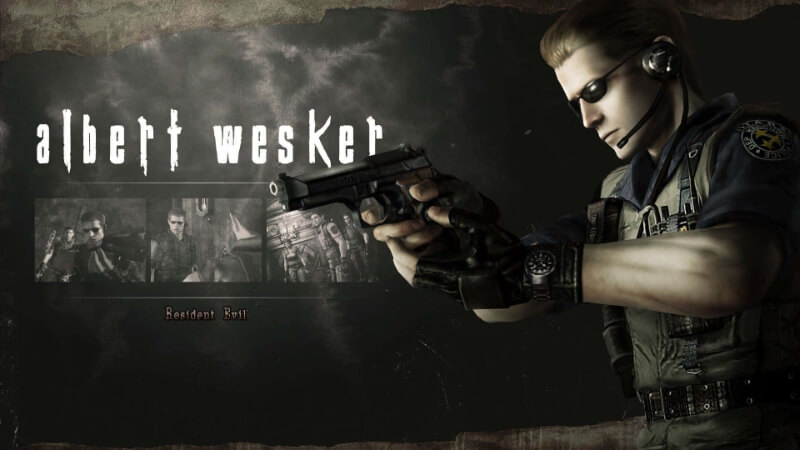 Part 1: Info about Albert Wesker
Albert Wesker is a fictional character in the "Resident Evil" video game series created by Capcom. He's a prominent antagonist known for his cunning intellect and manipulation. Wesker serves as a former member of the elite S.T.A.R.S. team before revealing his sinister motives and becoming a central figure in the Umbrella Corporation's experiments. He possesses enhanced abilities due to the T-virus and is a key figure in the franchise's overarching narrative.
In the English version of the games, the voice actor for Albert Wesker is Richard Waugh, who provided a distinct and memorable voice for the character. Waugh's portrayal contributed to Wesker's enigmatic and commanding presence, making him an iconic villain within the "Resident Evil" series.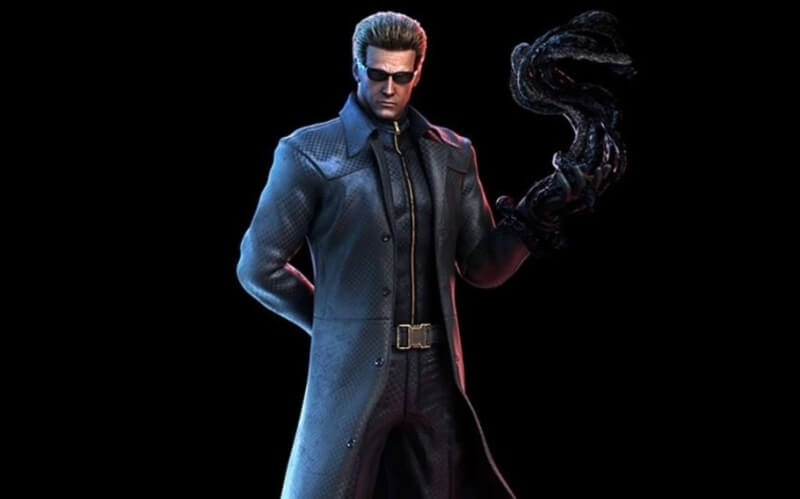 Part 2: How to Get Albert Wesker AI Voice with Voice AI?
1) MagicMic - AI Voice Changer
If you want to find a perfect Albert Weske AI voice changer, MagicMic stands as an advanced AI voice modifier and sound panel equipped with over 225 filters, 600 sound enhancements, and 200 memes. It harmonizes seamlessly with diverse software, presenting adaptable choices for either recreational or expert application. Capture voice recordings, modify audio documents, and relish a tailored auditory experience fitting for any event.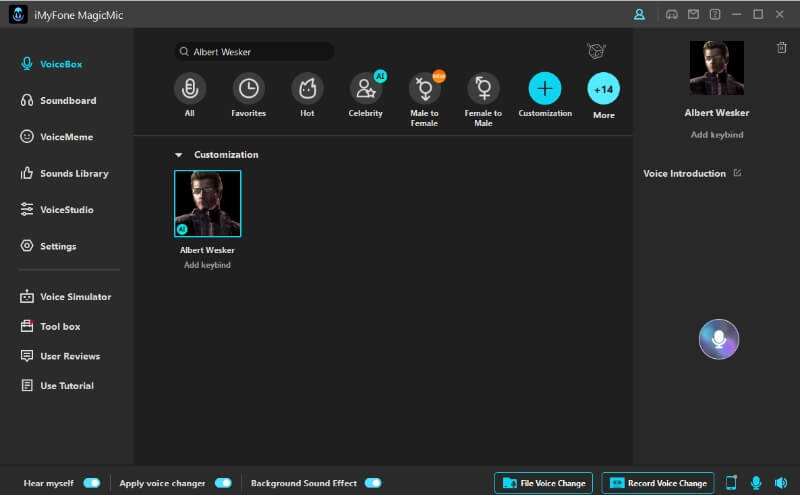 How to get Albert Wesker AI voice with MagicMic:
Step 1: Download and Launch
Install MagicMic software, log in to your account.
Step 2: Configure Input and Program Settings
Choose your main microphone as input, enable "Apply Voice Changer," activate "Hear Myself."
Step 3: Select the MagicMic Virtual Audio Device
Select Virtual Audio Device as input in your preferred app for seamless voice modification.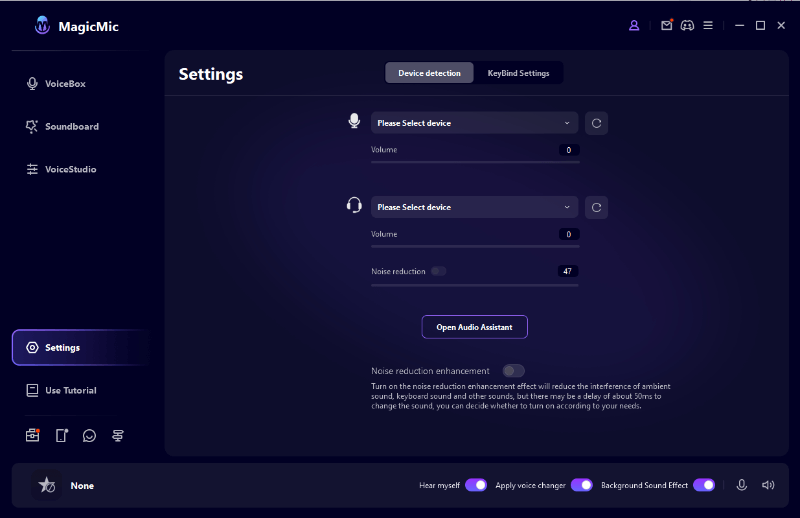 Step 4: Choose Voice or Create AI Voice
Explore effects , assign keybinds, create personalized AI voices, such as Albert Wesker voice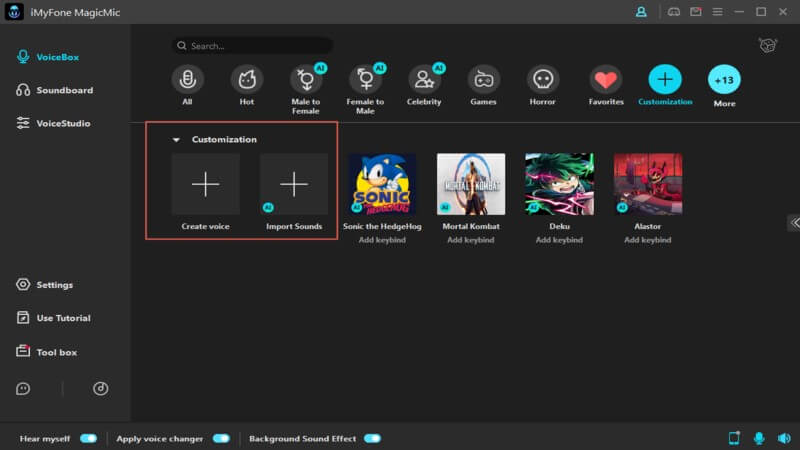 Key features of MagicMic
Albert Wesker Voice Changer
It provides 225+ voice effects,600+ voice effects and 200+ voice memes.

Real-time AI effects for immediate voice enhancement.

Included soundboard for engaging audio clip interactions.

Personalizable hotkeys for quick access to preferred voice effects.

Improved audio quality featuring noise reduction.

Effortless integration with popular platforms like Discord and Twitch.

Virtual audio driver function to capture and modify sound from any device or app.
2) VoxBox - AI Voice Generator
VoxBox is another Albert Wesker AI voice generator for fictional video game personas. Boasting a collection of over 3200 AI-generated voices across 77 languages and more than 100 accents, it delivers a comprehensive package encompassing text-to-speech capabilities, voice replication, and text transcription functionalities. Tailor the pitch, speed, and volume to your preferences, empowering your gaming voiceovers and creative endeavors with unparalleled flexibility.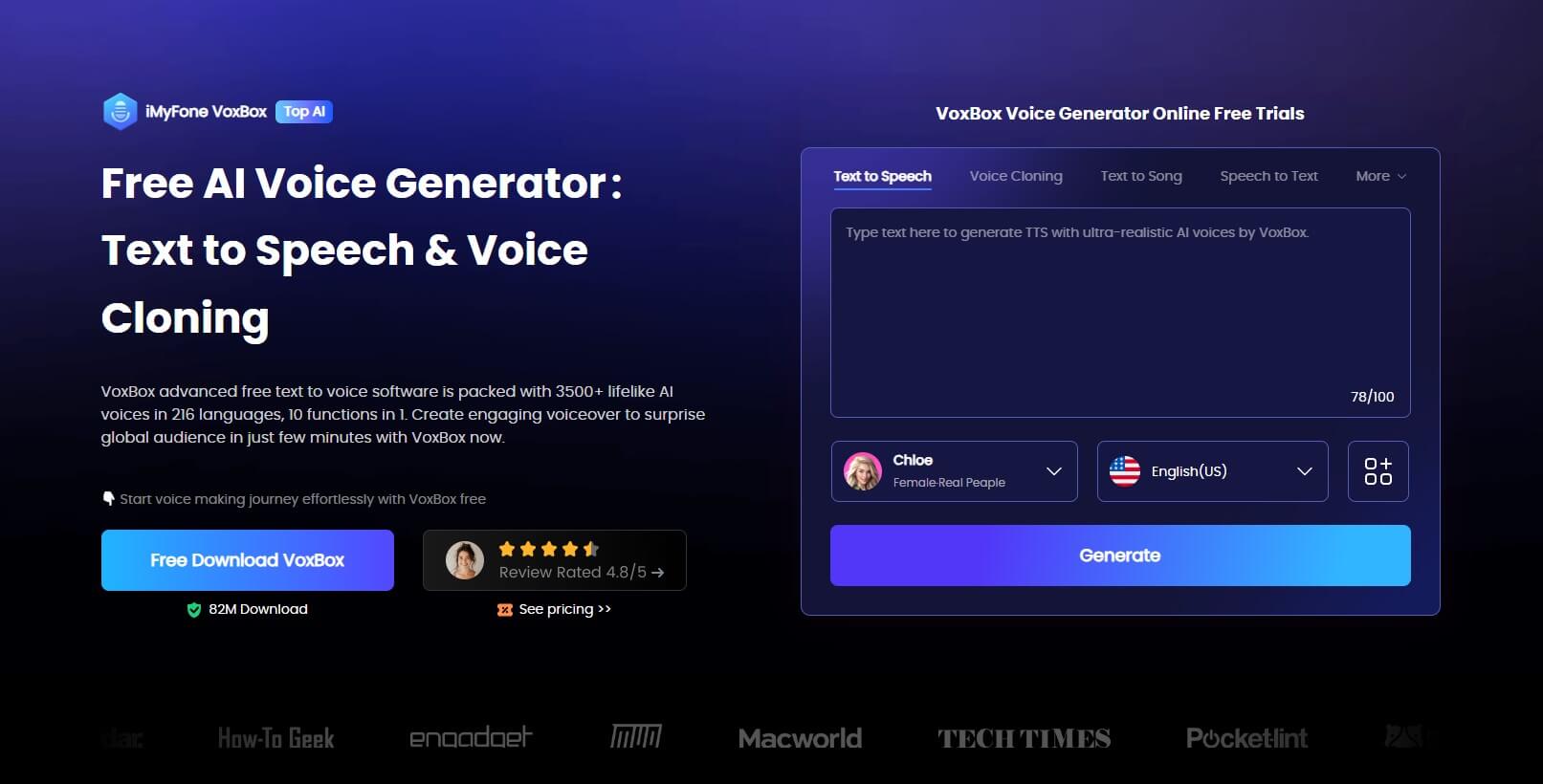 Key features of VoxBox Albert Wesker AI Voice Generator
Explore over 3200 AI voices, spanning YouTubers, rappers, Animes, and celebrities, ensuring diverse experiences.

With compatibility for 46+ languages, including Japanese and German, the tool offers global accessibility.

Choose from 100+ accents, such as British, Indian, and Hindi, to enhance voice generation versatility.

Multi-faceted features like TTS, STT, voice recording, video conversion, and audio editing within a single platform.
How to use VoxBox Albert Wesker Voice Text to Speech ?
Step 1: Installation: Begin by downloading and installing VoxBox software onto your device.
Step 2: Voice Selection: Navigate to the "Text to Speech" lab, where you can locate your preferred voices such as "Albert Wesker."
Step 3: Text Entry and Generation: Input your desired text, initiate the "Convert" function, and watch VoxBox generate your voiceover.
Step 4: Conclude the process by saving your top-notch audio in formats such as OGG, WAV, or MP3, suitable for gaming, business ventures, or social media undertakings.
Part 3: FAQs about Albert Wesker AI Voice
1.Which games feature Wesker?
Wesker appears in several mainline "Resident Evil" games, including the original, "Resident Evil 5," and "Resident Evil Code: Veronica," among others. He also plays a role in spin-offs and adaptations.
2.What makes Wesker memorable?
Wesker's charismatic and enigmatic personality, along with his iconic black attire and sunglasses, contribute to his lasting impact on players. His complex motives and dramatic confrontations with other characters add depth to his character.
3.What can I use Albert Wesker AI Voice for?
You can use Albert Wesker AI Voice for a wide range of applications. It's perfect for content creators looking to add a unique flair to their videos or streams, gamers aiming to immerse themselves further into the Resident Evil universe, and enthusiasts who want to engage with the character's iconic voice in creative and entertaining ways.
Final words
In conclusion, the realm of AI has brought us closer to embodying the captivating persona of Albert Wesker through advanced technology. The advent of Albert Wesker AI voice and generators like MagicMic and VoxBox opens doors to unprecedented creativity.
Whether you're a content creator, gamer, or simply an enthusiast, these tools empower you to infuse your projects with the iconic essence of Albert Wesker. The journey into the world of AI-driven voices continues to redefine how we engage with beloved characters, bridging the gap between fiction and reality.